The things we would not want to compromise on when looking to purchase an excellent gaming chair are comfort and quality. Enter X Rocker Surge Bluetooth 2.1 Gaming Chair – Black with Red Piping. This great piece of equipment offers is comfortable. In addition, it sports a modern design, boasts of a sturdy build, and performs with with its wireless audio capabilities. The X Rocker 5172601 chair will enable you to power through hours of gameplay without experiencing any discomfort. All these for the very reasonable price of approximately $150.
Given that X Rocker, as a company, has accumulated considerable experience, so they know what gamers find important, so they use this knowledge to always improve on their latest offerings. If you have been conducting research on gaming chairs, I am certain you have encountered countless reviews about the X Rockers, and you are likely thinking of whether they offer a great value, especially considering the budget-friendly price. We don't know how they are able to make such quality products for such a low price, but we love that they do.
What to expect from the X Rocker chair
No matter what review you read online, we can say with all certainty that all gamers will be in agreement that the installation process is super easy; this is one of the selling points of the X Rocker 5172601 chair.
The brand wants to save users from having to invest so much time on installing a gaming chair; that's why they simply made the chairs foldable.
A foldable chair makes life easier. With any other gaming chair, you would receive a few parts and many screws to put it together. That takes time and effort. With this X Rocker 5172601 chair, you receive the product, and the only thing you'll need to do is to unfold the chair, adjust it, and that's it.
You can expect the gaming chair to weigh about 36 lbs. That's quite lightweight compared to other similar products in the market.
Something that can be a bit off-putting is the color. We don't want to state that the color of the upholstery is bad, because it is not. However, there is just one option to choose from when it comes to the color, so it's either you like it, or you don't. If you'd like a different color selection, then you'd need to select a different X Rocker chair.
The color of the upholstery for the chair model is black, a bit of red on the sides, and gray in the lumbar and seat zone. The material is composed of artificial leather and mesh. The upholstery feels comfortable, although some gamers warn that for long gaming sessions, the artificial leather can become somewhat hot. It's important to emphasize that this is not a problem if you plan on sitting for less than four hours.
Now let's talk about the reason why you would probably choose this gaming chair over any other that the vast market has to offer: the panel control that enables wireless options. With so much progress in technology, what we want to avoid the most is to insist on things that are no longer efficient. One of those things would be cables. With the X Rocker 5172601 chair, you can listen to music with your headphones which connect to your chair wirelessly.
The panel control is pretty straightforward yet powerful. You can adjust the level of volume and bass, along with other wireless and wired options that you can find on the right side of the seat. The speaker is on the side of the headrest and provides high-quality sound to your ears.
Please be aware that this chair comes as in the Amazon picture. It does not have a base or armrests. This is just how the style of this gaming chair is. There are other models from X Rocker that do provide all of those parts. For example, there is the 5125401 X Rocker model.
As a final note, please remember that this is a unique gaming chair that will only serve you well for gaming. The company designed this gaming chair bearing in mind that the user would be in the comfort of his gaming room.
Top 3 Features of the bluetooth X Rocker Chair
Many advantages come with having an X Rocker 5172601 Gaming Chair, but we'll focus on just the top three features.
It's built for the modern gamer: We have a preference, like most gamers, for chairs that also have audio capabilities. The X Rocker Surge delivers great audio, but it goes beyond that, too. It comes with a subwoofer and a pair of speakers that use AFT technology. This means that you will be immediately immersed in an awesome sound experience that rivals even the chair's more expensive contemporaries.


It's wireless if you need it: Wires are so passé; the modern gamer wants and needs to remain connected without having to be tethered, and I am glad to say this product delivers. It has Bluetooth technology out of the box so it can receive be connected to your Bluetooth-capable devices.

If one of those is not available, then its accessory package includes RCA cables for a wireless option. Keep in mind that the wireless aspect is limited to the audio. It does require a power cord to be plugged into an outlet. If there is one thing we would love to see changed, it is the length of the cord. We wish it were longer.



The X Rocker 5172601 chair

has a great price point: Cost and budget are always going to be a consideration looking out for a potential purchase, and gaming chairs are no different. The X Rocker Surge Bluetooth 2.1 isn't the cheapest chair on the market, but it's also far from the most expensive. Considering its features, the price is extremely affordable.
X Rocker Surge Bluetooth 2.1 Sound Gaming Chair 5172601
Wireless capabilities are a big plus with the X Rocker 5172601 gaming chair. The chair is capable of syncing up with your gaming console and doubles as a great piece of equipment for watching TV, chilling while listening to your favorite tunes, and just relaxing.
We consider this a unique selling point because we just don't see this type of feature often enough, and surely not in this price range.
Pros

Wireless capabilities are a big plus of the X Rocker Bluetooth gaming chair. You can connect to virtually any Bluetooth-capable device.


Another great thing about the X Rocker is its sound system. The audio quality is unparalleled by even the most expensive top-of-the-line chairs. This chair not only does well when it comes to gaming console sound, but it amplifies your TV and movie experience as well. Users can expect a very capable subwoofer that provides heart-thumping bass and a speaker set that delivers high-quality sound.

The way it is designed, the subwoofers send the sound through the available space within the chair itself. This magnifies the sound and adds to the immersive aspect of it. You can literally feel the sounds and music run through your body for a unique experience.


The ergonomics of the

X Rocker 5172601 chair

are very well suited to keeping your back comfortable while you play your favorite games. Staying comfortable will keep you in the chair to spend more of your time playing your favorite games without causing any back pain or posture problems. If you love to game but don't like how your body feels after, then you owe it to yourself to try the X Rocker Bluetooth 5172601 gaming chair.


The construction of the X Rocker provides not just comfort but also relaxation. The backrest is ergonomically designed to deliver the ultimate comfort for those who run marathon gaming sessions. This is why we consider comfort as a top priority, and the X Rocker Surge doesn't skimp on it in the least. The frame is very durable and can handle up to 250 lbs.

The upholstery material is sturdy and will remain soft while not showing signs of disrepair over time. It can likewise be easily cleaned with a damp cloth.


We really like the contemporary styling of this chair. The color combination with the red racing stripe exudes class and style.


The home usually does not have so much free space, which makes it all the more advantageous that X Rocker Bluetooth Gaming Chair is one that you can simply fold and store when you don't need it.
The control panel of the X Rocker Surge is another highlight.

Always within arm's reach, these controls allow the user to set volume and bass levels for the ultimate sound experience. This feature is a huge advantage, especially when engaging in online play because you may not have the time to fumble with sound controls.


The chair can be easily assembled. You can easily handle putting it together alone and get it done in less than a half hour. Given that it doesn't need to be placed on a base or pedestal, this really simplifies the process.
Cons

While there are many reasons to love the

X Rocker 5172601 chair

, it of course has some shortcomings. The most notable of these is that it is not compatible with the Xbox system. If your allegiance lies with Microsoft, you'll probably want to look in another direction when selecting a gaming chair.


Weight is another thing that can be enhanced in the X Rocker Surge. If you plan on moving this piece of equipment from room to room, you may want to consider a gym membership first as it is quite heavy and may pose problems if it needs to be moved from place to place.
Conclusion
We believe that X Rocker 5172601 chair is one that you simply cannot pass up because of its Bluetooth capabilities. It's a comfortable chair that looks nice and boasts an excellent sound system. When shopping and looking at different gaming chairs, you'd expect a product built with this much quality to command a much higher price tag – but that's simply not the case with this chair. It's cost effective and loaded with very useful and quality features.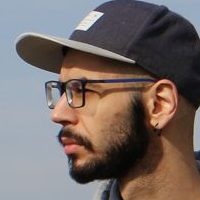 Latest posts by Xander (Editor-in-Chief)
(see all)