Diving deeper into the world of ergonomic accessories, Secretlab has started two lines of external footrests. It was about time! The whole team at UGC is more than happy to finally see that happening.
Look, footrests are awesome. Longer sitting sessions call for something to push your feet around to get the blood flow going. For shorter people, a nice footrest means you can finally ditch dangling (and tiring) your feet.
Anyways. We got a sample of Secretlab's Professional footrest so we can test it out. It's no secret (heh) that this one's on the expensive side of things.
Want something more basic? Check the Secretlab Premium version. It lacks some of the perks we'll discuss here, but for most casual users it's going to be more than enough.
Let's open up this review with a quick shot of the Professional version:
Make no mistake: this is a rather big and spacious footrest.
It gives plenty of space for your feet to stand apart, and even more. Our team jokingly dubbed it the Helicopter Pad.
This feeling is powered by its 21.8" (55.4 cm) wide surface. One of the biggest footrests I've personally seen, it has me feeling as spacious as I could be. At 13.5" (34.4 cm), its depth accommodates even those of you who have huge, and I mean huge feet.
Size means nothing without comfort
Being spacious doesn't really mean much if you'll be standing on a hard plank. Or something that feels equally bad; those of us who stay for 8+ hours daily on their PC need extra comfort.
Rest easy: there's extra padding that softens things up significantly. The Professional footrest comes with a PU cover; it's decently thick and really helps out. Just snap it onto the footrest and you're done.
There's a reason why Secretlab says you can use the product barefoot or with socks only to your maximum comfort too. Look at this:
A rather unique feature:
The Dual-mode function
Alright, so here's something that stands out (and makes the higher price tag of this footrest acceptable).
With the flip of a switch you can alternate between Dynamic and Stationary mode. It works in a rather simple manner:
Dynamic mode means you get a comfy rocking sensation. There's 30° of completely free range movement so you can kick at the footrest and get your blood flow going.
Stationary mode locks the footrest at a specific position. There's an amplitude of +15° to -15°; you control the tilt by pushing onto a pedal with your foot.
Here's how the switch looks (it's located on the back of the Secretlab Professional footrest):
In order to switch between the modes, you need to press (well, kind of pinch, really) the pedal.

I've recorded a short video to showcase how to do that. Note how I start at Dynamic mode and then switch to Stationery - which I prefer using most of the time:
What about the construction quality?
When you shell out $200 for a footrest, you want to make damn sure you're getting something that will last longer.
I was curious how the Professional footrest would feel upon opening the package. Not gonna lie - I spent around 10 minutes thoroughly inspecting the product.
I mean, I wanted to check the quality of the welding, the sturdiness of the mechanism that allows the footrest to tilt etc. etc.
In all honesty, this not-so-little-guy looks tough as nails. Its heaviness is rooted in some hardcore components. No wonder it can withstand up to 132 lbs (60 kg):
What about the height adjustment?
So, the basic height adjustment dimensions with the Secretlab Professional are 4.3" to 5.1" or 110-130 mm.
If you need an additional bump for your feet's comfort, there's an add-on option for height extenders. I got to test them out too (not that I need them), but keep in mind this will be a separate purchase. The extenders are not included in the package.
Then again, as long as you have a regular-sized chair and are above 5 feet/~150 cm, you don't really need them anyways.
Anything to dislike?
I haven't found anything so far, but without a doubt there's the topic of pricing.
I'll be honest: Secretlab's Professional footrest is mainly oriented at power users. A casual user doesn't need to shell out 200 bucks/euro for a footrest, no matter how sophisticated it is. The same applies for people who won't be spending a full-time job worth of hours in front of their PC.
For more leisure-oriented users, just grab the simpler Secretlab Premium option. While lacking the dynamic mode feature, it's cheaper, soft enough, and a great complement to any gaming chair (including Secretlab's own beauties, of course).
Another nitpick: On the extenders I mentioned in the previous paragraph...Honestly, I'd like to see them included in the Professional footrest. I'm not familiar with the manufacturing practices and cost, but for an expensive product like this, a height adjustment add-on as a bonus sounds reasonable.
Aside from these two notes, I have nothing to remark about the Professional footrest at this stage. I've been using it daily since I received it, and honestly, it feels great. My Titan Evo 2022 finally has a worthy accessory for an even comfier working/gaming experience 🙂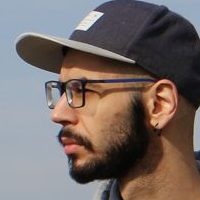 Latest posts by Xander (Editor-in-Chief)
(see all)