This is a pretty plain bean bag chair when you first look at it.
There doesn't appear to be anything special about the Sofa Sack, so why are there so many raving reviews for it?
With hundreds of 5-star customer reviews online on google and a low price, what exactly is the appeal to this bean bag chair?
Could this Sofa Sack chair be the answer for people looking for a personal sitting space on a budget?
Sure, there's plenty of cheap chairs at your local convenience outlet for less. However, those are always barely hovering above the ground in terms of bean thickness.
Picking out the best bean bag chair for you isn't exactly scientific, but we have some ideas on why you might think Sofa Sack brand is the best one for you.
Read on to find out why we love this one!
This Sofa Sack product is a basic looking chair but its quality and comfort level are way above basic.
It's more than roomy enough to fit the average person in it. It's great for the TV room, gaming room or just a general study area. Here are 6 points to like about this particular product:
Has great dimensions and fits just as well as any kind of regular chair would as it hugs your shoulders laying back
Goes perfectly in any room whether it's a basement, a home theater room, a gaming room or whatever kind of room you have
If this isn't the right size for you, then this Sack offers their products in a wide variety of different sizes and colors
The fabric is extremely soft to the touch and is very durable which can also be machine washed for easy cleaning
Durable double stitching means the bag can take some abuse that kids inevitably will give it
Comes in a variety of colors to match any decor
Pros

If you ever need to rinse or clean the fabric on the outside, you can simply toss it in the washer and it'll come out brand new

It's a small size at approximately 24 inches in height and 36 inches in width to fit in just about any room

The foam material inside is extremely soft to the touch and it also helps shape the chair by reacting to where you sit down

It's easy to move and incredibly lightweight, for when you want to move it from room to room in a hurry

Child proof zippers will give you peace of mind that kids can't get into the filling

A velvet like coating on the cover is extremely soft and feels great
Cons

When you first open it, it may look flat or seem like there's not a lot of foam in it but it can take a couple of days to fully inflate
What You'll Get from This Chair
This Sofa Sack bean chair offers a relaxation experience that a lot of other far more expensive bean bag chairs offer but this one does it for a fraction of the cost.
You won't be disappointed as no one that we currently know of is from ordering this chair. It's a simple to use and simple to inflate chair that the whole family can love from the adult to the kid and it's also kid friendly with some protective safety features in place.
This isn't just a relaxing experience, it's the convenience of relaxation on the go, no matter where you are or how small the room is that you need this chair in.
It can be used in a variety of settings. In a play room, living room or as a crash pad in a sensory room. And, it isn't just for kids.
Adults can get just as much use out of this as any kid. It can be moved into other rooms very easily, so if you want a comfy spot to read or watch TV, then maybe your kids will let you borrow it! Or, you can buy two of them since the price is budget friendly.
What to Watch Out For
Sofa Sack vs Chill Sack
At first glance these two different bean bags are very similar. In fact there doesn't seem to be much of a difference at all.
Closer inspection reveals some details that differ with each of these. Namely the price. Why is the Chill Sack more than a few dozen dollars more expensive than the Sofa Sack?
It's odd that there would be such a price difference especially as it seems like it is more sturdy than the Chill Bag.
The other big difference is that the Sofa bean bag has more of a velvet type of material on the cover where the Chill bag is a sort of micro-suede. Which is better is a matter of opinion, but the sofa Sack is much softer to the touch.
The childproof zipper system is also much better on the Sofa bean bag. It is a double zipper system much like the Chill sack, but the zipper head on the inner one is harder for kids to open and get inside the bag or let the filling out.
They both use the same type of shredded memory foam that needs to be broken apart after shipping and allowed to expand for a couple of days. And they are both very comfortable, and the covers are machine washable as they have an inner bag.
I have no trouble recommending the Chill Sack as it is a high quality bean bag, but the Sofa Sack bean bag being the cheaper option seems like the obvious choice. Why pay more for the same quality?
Buying advice
There are a few things to remember when you receive your bean bag, however. It comes in a compression bag, so the memory foam will have to be picked apart when you fill the bag. It takes roughly 30 minutes to do this to make sure that all the small pieces are not stuck together. Taking the time to properly do this will mean a fuller and more comfortable bean bag.
Then, you need to wait a few days for the foam to expand. How long it takes to properly expand to its limit depends on how long it was compressed and sitting in the warehouse.
It could take up to 7 days to get to its fullest.

Patience is key here, so don't assume there is something wrong with the bag if the next day it still feels flat. Give it time.
If after using it for a while it feels like it isn't full enough for your comfort level, you can always order more filler and add to it.
Also, you will need to fluff up the foam after sitting on it for a while by picking it up and shaking it before sitting on it again. Shredded memory foam will eventually compress after a few years and not expand back to its original shape. That's when you will need to order more filler. Assuming the cover is still in good shape, you don't need to replace the whole bag, just refill it.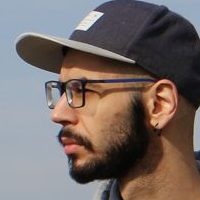 Latest posts by Xander (Editor-in-Chief)
(see all)