Durability. That's the keyword you're looking for when searching for a fitting gaming chair as a big and tall gamer.
Without a durable base and sturdy design, even good ergonomics will fly out of the window in an year or so.
The UGC team is pretty keen on the Secretlab Titan Evo 2022 as a premium pick for bigger guys. Just make sure you get the XL size which supports up to 395 lbs (180 kg) and 6'9'' (205cm),
Several alternatives exist. The DXRacer Tank is wider than other DXRacer chairs, features durability enhancements, and is slightly cheaper than Secretlab.
For budget seekers, you can consider this FantasyLab chair. It's pretty much a Secretlab knock off with decent capabilities for half the price.
A suite of premium features for perfectionists.
Integrated lumber support & magnetic extra soft pillow.
395 lbs weight capacity on smooth high-tier hydraulics.
The widest, bulkiest DXRacer chair.
Monstrous weight capacity of up to 450 lbs.
Extra large chair/seat design for the biggest of gamers.
Great performance on half the price.
Has a built-in massager for lengthy gaming sessions.
Up to 400 lbs weight capacity supported.
Best Big and Tall Gaming Chairs:
Upcoming 2023 Line-Up
How to Choose a Big and Tall Gamer's Chair
Whether you're tall or overweight, here's a few things to keep in mind when you're looking for the perfect big and tall gaming chairs or heavy duty chairs that support you:
Height

Is the overall height and the headrest of the chair adjustable? Is this big and tall gaming chair something that you can customize to your liking whether you're under 6 foot or above 6 foot?
Reviews

What are others saying about big man chairs and what do the reviews of the chair look like? Often more than not, people who are over 6 foot or overweight will often leave negative comments if they had trouble enjoying the comfort of the chair.
Base

Is the base wide enough to support you? A big man chairs that support bigger people will often have a wide base that allows for a lot of wiggle room and will have adjustable armrests that can either be flipped down or have extra padding.
Material

What is the frame of these heavy duty chairs made with? Heavy alloy duty material is what we prefer but there's a lot of steel or metallic based chairs that can support to 300 or even 400 pounds out there, so the frame of the chair is important.
Top 6 Big and Tall Gaming Chairs
The DX Racer Tank is certainly the giant on our heavy duty chairs list as it can support up to 450 pounds of weight with its strong aluminium base. This chair is made from PU (polyurethane) material which means it doesn't sag or change shape. The PU material also makes you feel as if you're sitting in a racing car.
Features
As far as comfort is concerned, it certainly delivers.

With lumbar and headrest cushions and the comfortable padding in the chair, you can play games for long hours without feeling pain in your body.
The footrests are wider than those in most gaming chairs and provide a larger surface area to rest your feet.
The back of the chair is high enough to accommodate people with over 6 feet of height.
The arms can be adjusted in 4D directions increasing the level of comfort it provides.
Pros
Whenever you are feeling tired in the middle of your long gaming session, use the 120 degree recliner to lay down and feel energized within a few minutes
The recliner can be locked at different degrees for different needs. For example, one can get their work done at 90 degrees, enjoy their favorite movie or play a badass game at 100 degrees, lie back and read a book at 110 degrees or just doze off after a tiring game at 120 degrees.
The DX Racer Tank comes with a lifetime warranty on frame and a 24-month warranty on parts.
The chair also comes with two extra gas cylinders which you can replace anytime.
Cons
This chair isn't cheap, but is certainly comfortable and capable of letting tall and big people enjoy those long gaming sessions.
The Titan Evo 2022 improves on the older 2020 Titan in a few ways.
Arguably, the most important update is the seat base design. It mixes the narrower, wrapping design of the Secretlab Omega with the flatter, wider base of the Titan.
The result is increased surface for any big and tall gamer to feel like home in this chair. As we pointed out earlier, make sure you get the XL size. The Titan Evo 2022 is slightly smaller than the 2020 Titan in terms of sizing, so if you're a fatter or larger person, you'd want the XL for sure.
The integrated lumbar support is one of the biggest perks here. Many people find those lumbar pillows a pain to have. They don't feel that comfy and take up important space. Luckily, the Titan Evo 2022 has everything inside the chair itself.
What's even better is you can adjust the lumbar support via a side knob. This flexibility is one of Secretlab's proprietary design ideas that haven't been imitated by any competitor yet.
The Softweave fabric we tested out feels great too. It's stronger than previous iterations and strikes the perfect balance between soft and stretchy, and durable and hard. You'll need a break in period for this chair, but after that it's totally worth the price.
Our editor-in-chief Xander has been using a Secretlab Titan Evo 2022 as his main daily chair for a few months now. Head over to our full review if you want to learn more.
There's no denying this: FantasyLab is a very obvious copycat of Secretlab chairs. Every single bit of design here is based on the Singaporean gaming chair pioneer.
Obviously, most of these features are a downgrade from Secretlab's proprietary ergonomics innovations.
However, FantasyLab is still a killer choice considering it's half the price of the big name brands.
With 3D armrests for just the right amount of adjustment, 400 lbs weight capacity, and proper memory foam cushioning, the Big & Tall is a bargain of a chair.
While the reclining function isn't too spectacular - it goes up to 130° only, it's still there. Sturdier than usual knockoffs, the wheel base and hydraulics allow even larger gamers to recline at ease.
A surprising feature is the built-in massager. Some knockoff brands do that to entice gamers who are embarking on daily long gaming sessions. This one's a weak massager all in all, but it can still bring some body stress relief if you'll be playing a lot.
The cheaper price comes due to several factors. The first deals with the warranty - you only get a 1-year warranty here, compared to 3 (or even 5) years with the big names.
The other main factor I'd like to note is the reclining function. Sure, it's easy to move around and the reclining degree is decent. However, the smoothness of the reclining process itself is pretty far away from what you'd get with Secretlab, for example.
All in all, though, a rather reliable and comfortable take on big and tall gaming chairs on a budget!
DXRacer Classic Series DOH/CE120/NC Big and Tall Chair
The DXRacer Classic is a great big and tall gaming chair with many appealing features. The first thing you'll notice is its impressive, executive design which isn't boring like the other executive chairs in the market. The chair comes with a built-in headrest, a bonus lumbar cushion, and the supportive foam makes for a really comfortable seating.
The integrated headrest makes the chair look good and this chair doesn't have any ridges or sidelifts on the seat as in many other DXRacer chairs which result in a restricted seating position.
Features
It is strong and sturdy with its strong aluminum base and the extra high backrest makes it a great gaming chair for tall and big people.
It is made of leather style vinyl which is a racing car style breathable material. So the chair won't get heated in hot summer days.
The padding feels extremely firm but is still very comfortable and won't get flattened after a couple months of use.
Pros
It has a weight capacity of 300 pounds and a height limit of 6 feet.
The plastic armrests can be adjusted up and down, so you can slide the chair under your desk when you want to get really close to the screen.
Moving the chair under the desk this way also helps with the posture.
On each armrest, there's a button near the thumb side with which you can move the arms forward or backward.

Cons
The only drawback here is that if you're taller than 6 feet, then this chair won't suit you.
The armrest can be moved in a 3D motion, but they feel a bit cheap for the price of this chair.
Ficmax High Back Ergonomic Gaming Chair
Ficmax High Back Ergonomic Chair is one of the best big man chairs for big and tall people, especially if you don't want to spend too much money. Its ergonomic design provides comfort for long gaming hours and the complimentary electric massager adds to the level of comfort it provides. Imagine how good it would feel to take a massage after that tiring gaming session.
Features
It comes with removable headrest and lumbar pillows to avoid back and neck pain.
These heavy duty chairs are filled with high density thick sponge that won't flatten after prolonged use.
The leather also feels high-quality and is easily cleanable and fade resistant.
The armrests are wider and thicker than most chairs.
It also comes with an adjustable footrest.
With so many features, it's quite clear that Ficmax has provided more comfort than many other chairs within (and over) its budget.

Pros
Its solid frame can support up to 300 pounds of weight and the maximum height supported on this chair is.
The backrest can move from 90 degrees to a full 180 degrees raising the bar in the levels of comfort provided.
The swivel can turn a full 360 degrees.
Ficmax provides free replacement and money back for any reason within the first 30 days. It also comes with a 12-month warranty on parts and lifetime warranty on frame.
Overall, this is a quality chair at its current price of Low - Mid $xxx.
It provides various features for customization and can be used for hardcore gaming, watching movies, and even to take a relaxing massage after long hours of work or gaming.
The build material is high-quality PU leather which breathes well and protects against heat in hot summer days.
These heavy duty chairs are also very safe as it is made explosion proof with a powerful gas spring.
Cons
The only drawback is that its side bolsters are made of metal and may be uncomfortable if you're very large.
Homall Executive Leather Swivel Chair
Looking for something dirt cheap?
Homall's Executive chair is the best looking big man chair in the low $ price category. The chair offers a variety of features on a very low price tag.
Features

The design is great and it looks much costlier than it actually is.
The high back is made to hug the body with its removable neck and lumbar support cushions.
It has a full 360 degree swivel base.
These heavy duty chairs can recline back to a full 180 degrees making it perfect for a restful sleep after a long gaming or study session.
For what looks like a race car seat, one would think that it is too good to be true and that it would certainly lack points on comfort and durability. But this isn't true.
Pros
The chair supports a weight of up to 300 pounds, which is great given its price.
The material is PU leather which is better than other kinds of leather chairs in the market.
It breathes well, doesn't get stained, and looks great too.
The five star base is strong as rock and makes it very durable.
It can accommodate a sitting height of up to 20.9 inches, so check yours if you're too tall before you make a buying decision.
The chair ranks well in terms of comfort too. The shoulder area is wider than usual and the tall neck along with a very comfortable neck pillow makes the backrest a complete package.
The wheels are scratch free and won't damage your floor

Cons
The armrests aren't adjustable as they are in most gaming chairs.
What Makes A Good Gaming Chair?
Comfort
The number one deal maker in big man chairs is the level of comfort it provides. The back of the chair should be tall enough and wide enough to accommodate tall and big people. Neck and lumbar cushions increase comfort making the chair suitable for long hours of use. Contouring around the different areas of the chair and the quality of the foam or sponge used is an integral element of comfort.
The ability of the chair to recline back while maintaining balance is equally important. The armrests shouldn't be too stiff and should be adjustable for different seating positions. Footrests provide added comfort and if there's a lower back massager, it makes the chair irresistible.
Material
The base of the chair should be strong enough to accommodate a large weight. A good example is the 5-star aluminum base that can hold 300-400 pounds.
The quality of leather should be good so that it is stain resistant, can be easily cleaned and breathes fully on hot summer days. Normal PVC leather can trap heat during summer days and can be really uncomfortable without air conditioning. PU leather is better and breathes more fully.
Design
For gamers, a boring office chair won't do. Big man chairs which look like racing car seats are indeed appealing and if they can provide other important features, they can win the heart of almost any gamer on the planet.
Price
Providing good features but at a hefty price doesn't make the cut. A good gaming chair comes at a fair price, feels high quality and lasts for a long time. A good example of a well-priced product is the Ficmax Ergonomic High Back chair that provides a host of features such as electric massager, adjustable footrest, neck and lumbar pillows - all at a fair price.
Posture
Good posture doesn't mean you have to become stiff like a plank. The first element of a good posture is to keep the spine "neutral". This means there will be a small hollow at the base of the neck, a slight curve in the middle back and a small hollow in the lower back. The point is to maintain the natural curves of the spine at these three points instead of sitting or standing too straight.
FAQ: Big & Tall Gaming Chair

Here's an FAQ with a range of commonly asked questions about big and tall heavy duty chairs.


Q. Is it worth it if you're not 'big and tall'?
You don't have to be The Big Show to feel the benefits of a large chair. These big man chairs are usually wider and taller, offering additional space and comfort due to the excess size. If you've broken seats in the past, it could be better to go for something sturdy.

Q. Are larger chairs hard to assemble?
Normally, it depends on the brand and the price range. Expensive chairs tend to come with just a body and base to attach, although some models will require some assembly.

Q. What is the most important thing to look for when buying a chair?
If you're on the heavier side, the base is always the most important thing to check for. You don't want it snapping or cracking if you lean back. Solid materials will always make a difference so make sure you're buying the best heavy duty chairs.

Q. Is there an optimal angle for comfort?
Cramp is a typical problem for taller users. A number of these big man chairs will work to improve your posture with prolonged use, while others are fully extendable. They make a huge difference, especially after an hour or two of sitting down.

Q. What should I be aiming to avoid when buying a larger chair?
As well as the base, it's important to check on the overall build quality. You don't want wobbly arms, and padding should be as think as possible for maximum comfort.

Q. How about a second-hand chair?
Normally, you can sometimes get away with buying an expensive chair second hand. It can lead to a bargain, but it's tough to be sure when the main point of the chair is reinforcement. Who knows how much use it's had?

Q. Is insurance/extended warranty worth it?
No matter the price, it's probably best to go for some form of insurance if you plan on using it regularly. A number of brands also offer extended warranty.

Q. What's the recommended time to stay seated if you're taller?
If you're worried about aches and pains, we recommend you get up once every two hours to stretch out. If they chair fits your build you might be able to last even longer.

Q. What are some of the benefits of a specialist chair?
In short, even if the build quality is comparable, it's worth going for a seat with a higher weight capacity. There's no sense in testing the limits of a lighter chair.
Conclusion
When you're on the ultimate search for a big and tall gaming chair and you need something that's heavy duty that can support you, just remember the golden rule of looking for that extra strong base. Any chair that's got a strong base is more than likely more than enough to support you. What we like to look for is metal or alloy material.

Of course, you'll want to shop accordingly to your budget but we know how hard it is to find a big and tall gaming chair that's compatible for you. We also look through hundreds, if not thousands of customer reviews to find out if there are any complaints from tall or larger people that can't enjoy or fit in the chair. We make sure that each chair we pick is custom tailored for you and of the highest quality. We only recommend the best to all our readers and every single chair on this list is highly recommended.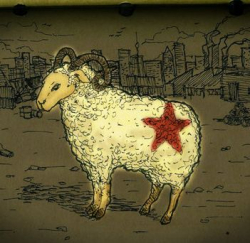 Latest posts by Steven K.
(see all)