To impress an F1 race car's properties upon a gaming chair is an almost impossible task alone. Vertagear was acutely aware of this and the limitations when researching the Vertagear Triigger.
They'd intended on creating a vessel that held on to the spirit of a good racer but provided the comfort and technicality of an ergonomic office chair.
The fruit of that endeavor is firmly encased in the Vertagear Triigger 275 and the Vertagear Triigger 350.
Nowadays, a genuine gaming experience is no longer confined to the beauty of the screen alone. The experience should be wholistic, and when we say wholistic, it should be a complete sensory experience, starting from what you see all the way to what you feel deep in your bones.
Only in recent times have players started to pay attention (and a lot of money) and really look for great gaming chairs to complement the entire gaming experience.
Gaming chair selection has become a massive market for both casual and professional gamers for obvious reasons. The fact is that is you want to derive total enjoyment from gaming, you really need to invest in a good gaming chair. Vertagear has been constantly evolving to meet the needs of the consumers while offering products at a good price point without compromising on features and quality, which makes their gaming chair lineup worth.
In this article, we will be focusing on one of Vertagear's best sellers in their entire fleet – the Vertagear Triigger 275. If you are quite familiar with the brand, there are great selections you can choose from.
In fact, Triigger 275 has a bigger and more expensive brother – the Vertagear Triigger 350, but we will focus on the Vertagear Triigger 275 today because it is one hot gaming seat, without smoking your budget.
Triigger 275 at a Glance
The Triigger 275 got its unique name because it has two-hundred seventy five (275) individual parts (and yes, we counted), hence the series serial. These parts make up a very complex yet durable frame. The adjustable parts can be configured and adjusted with the help of industrial-quality cables, which can be controlled by using the installed paddle triggers.

Thanks to the distinct construction and the frame that is made up of more than two-hundred individual parts, the Triigger 275 enables you to capture a realistic F1 experience at the comfort of your own home. In fact, even the placement of paddles and tilt controls were inspired by actual F1 cars and classic roadsters, giving you a fantastic and holistic gaming experience.

Given the carefully designed combination of aluminum alloy for the frame and the base and steel alloy for the chair mechanism, the Vertagear 275 is built to last and support even the heaviest weight, distributing it properly throughout the entire frame, significantly reducing chances of buckling or breaking down. In addition, this gaming chair uses Holtron hub-less wheels to ensure a smooth glide across the room, a feature that is still not available in most of its competitors.
As you know by now, Vertagear managed to squeeze in all these features in one great gaming chair. We really think they floored the competition with the Vertagear 275.
Triigger 275 Review
Pros
Comfort
A lot of gamers out there usually rant about the well-established fact that when a gaming accessory is affordable, it is most likely dull-looking and bland.

That is not the case with the Vertagear 275 because it offers four color accent options – red, white, blue, and dark gray – all of which add a good amount of color to give flair to your room. We personally like the red and dark gray accents because they look so lit, but the white and blue ones are also good options for a more understated style.

One of the best aspects of this gaming chair is the ample ventilation, thanks to the great move made by Vetragear of using DuPont mesh, which is very breathable and durable.

This is also one of the reasons why Triigger 275 is a very good choice for long plays – it encourages your body to maintain a healthy posture, which is one feature that is generally overlooked by most gaming seats. There is also the crank-controlled tilt tension adjustment, with the controls accessible on the side of the chair.


Build
The Triigger 275 features a reinforced polymer frame, is holstered in Dupont TPEE mesh and premium calfskin leather. The base features a class 4 gas lift mounted upon an aluminum alloy frame with unique hub-less casters.


Features
The paddle system on the Triigger feels increasingly intuitive to use and I find that the actions start to feel natural after a short while. The moveable lumbar support is a great addition as well and is a tremendous help when you're adjusting to the chair.
Cons

We don't necessarily consider this as a downside, but it needs to be mentioned. The health benefit of being able to maintain good and correct posture is one of the most important features of this gaming chair. However, this is also one of the most called out features because in the attempt to help you maintain good posture, it can be straining for some who prefer a more contoured or a soft-support gaming chair.

The Vertagear 275 aims for the gamer to receive ample back and lumbar support, hence the firmness that is evident in the foam and the back. While this is not necessarily a bad thing, it can take a little bit of getting used to, or it can completely turn you off.
Conclusion
The Vertagear Triigger 350's little bro is a feature-packed gaming chair that is worth the money. With all the features, ergonomics, and aesthetics it offers, it is one of the most competitively priced gaming chairs in the market today. It not only promotes health, but it also adds an aesthetic touch to your gaming room. The Triigger 275 is a very capable yet more affordable alternative to the bigger Vertagear Triigger 350 without compromising on features, style, and comfort. Now that's a winner!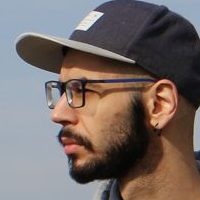 Latest posts by Xander (Editor-in-Chief)
(see all)