We're aware of the long-term back problems that happen when you sit down for too long or you may have issues of just being plain tall.
Whether you've owned that dusty slab of wood in the garage or you play on that abused plastic table from last Saturday night's party, you feel it's time for an upgrade which is why we're introducing you to Uplift.
Uplift designs their Uplift standing desks with the intention of giving users the choice between standing or sitting down, yet they are not limited to either option.
While the shapes and overall appearances may be a little simple, it's the fact that they are simple and practical that makes them useful.
Uplift offers a big range of options to fully customize their desks to a user's standards, which could include things such as cable management or built-in power sockets to plug in your favorite gadgets.
This Uplift desk review will focus on details such as adjustability, materials, and the customization of Uplift gaming desk.
We'll start off with this Uplift Desk review by mentioning that if you're in need of adjusting frequently – you're in luck.
These desks feature a fully operating motor that controls the height of the Uplift desk's surface and can be manually adjusted by the push of a button. If you're an office worker or even a gamer at home, the Uplift standing desk can help put less strain on your back due to the ability to freely set how high or low you'd like the desk surface to be.
You'll have the choice of standing or sitting on this Uplift standing desk, but it's important for gamers who often sit and play for hours at a time. For the most part, this means that you won't have major issues such as a desk being too low or too high for your body's height.
We've created a table (pun there) for your convenience.
| | |
| --- | --- |
| Height Level | 24.5″ – 50.25″ Adjustable |
| Motor Speed | 1.5″ Per Second (varies on load) |
| Motor Noise Level | 50 dB |
| Feet For Uneven Surfaces | 3/8″ Adjustable |
| Keypad For Height Adjustment | Standard for all desks |
| Frame Width | 42.25″ – 70″ Adjustable |
| Casters (Wheels For Desk) | Optional |
As we can see from the information above, the Uplift gaming desk can adapt to uneven floors by fine-tuning the feet as needed. In addition, this Uplift desk review will tell us how this Uplift gaming desk allows for changes to be made to the frame's width so the supporting legs and frame don't get in the way when you'd like to place things underneath.
Uplift's "Collision Avoidance" system is included with all desks, which prevents the Uplift desk from raising or lowering when there is something in the way. While the feet may be effective in keeping this desk in place, users have the choice of adding wheels to the desk, which will allow you to move the desk where you please without hassle.
Furthermore, all Uplift desks come with a basic manual keypad that either goes up or down, but the purchase of their "Advanced Digital Memory" keypad will give users a special version with a digital display.
Additionally, the advanced keypad features the pleasure of saving four presets so that you can quickly go to a preset height that you enjoy and a locking system that prevents anybody from tinkering with your settings such as siblings, friends, or your neighbor's dog – it's so fluffy!
Uplift Desk Review: Some Pointers


Materials
For organizational purposes, we will discuss this section starting with the base model first.
The cheapest option for Uplift standing desk would be the basic "Eco" desktop (by "desktop" we're referring to just the wood where you place your hands on), as it is created from recycled wood or more specifically from medium-density fiberboard (MDF) – wood fibers that are processed and glued together to form a solid piece.
The "Laminate" desktops are different since they have different stylish laminations that are placed on top of particle board (a similar manufacturing process to MDF) to create a clean wood-type appearance.
Before you begin to wrap your head around the meaning of all this, look below for all wood options.
| | | | | |
| --- | --- | --- | --- | --- |
| Wood Category | Options | Weight Capacity | Available Widths (depth always 30″) | Wood Thickness |
| Laminate | Black, White, Mahogany, Cherrywood, or Maple | 355 lbs | 48″ to 80″ | 1″ |
| Eco | Black or White | 355 lbs | 48″ to 80″ | 1″ |
| Bamboo | Bamboo | 355 lbs | 48″ to 80″ | 1″ |
| Rubberwood | Light Brown | 355 lbs | 48″ to 80″ | 7/8″ |
| Reclaimed Wood | Douglas Fir or Toak | 355 lbs | 48″ to 72″ | 1.25″ (Teak), 1.5″ (Douglas Fir) |
| Solid Wood | 18+ Options | 355 lbs | 48″ to 80″ | 1.5″ (only bamboo), 1.75″ (all others) |
While we can see that the basic Eco option is amongst these choices, allwood options can handle a tremendous 355 lbs (161 kg) of weight and available width options are mostly similar, yet wood thicknesses appear to vary for the most part.
Nonetheless, you will definitely have enough room for your stuff. Whether you've got a preference for having a fully solid or purely natural wood desk, you'd fall under the "Solid Wood" category as they have selections from Dark Ash, Natural Pecan, Walnut, all the way to Mesquite.
However, you will have to pay extra money for all options other than Eco, and delivery times may also increase due to limited availability.
For the most part, an aluminum frame and leg support will give the desk tough stability when they're mixed with any of these wood types. but it may differ when under full load.
Customization
So we've got the Uplift desk, but what if you want cool stuff that would make it even better?
All desk types give the choice of a powder-coated finish for their aluminum leg supports and frame, which only come in black, grey or white. A different option is a "curve" that slopes the Uplift desk edges along the area where your arms lay for good ergonomics.
On the other hand, Uplift also allows users to add two desktop "grommets" or in other words dedicated slots for either cable management, power sockets for up to 200-watts, two grommets of the same type, or one of each grommet. Occasionally, Uplift offers a free promotional item with the purchase of a desk and the item can range from a mat to stand on or even a USB 3.0 hub – we like free stuff.
The "Cpu Holder" customization option is a worthy choice because it can hold your gaming rig while being mounted on the desk. The holder can fit most cases as it can be adjusted to fit different case heights and widths, but it also works well with their cable management kit. A keyboard and mouse "tray" is also available and the tray is mounted underneath so that you can pull out your favorite peripherals at any time.
Although we think drawers are a good idea for this Uplift standing desk, the current options are lacking in size and depth, which means you won't be able to put many things inside. All other options appear to be very minor and range from acoustic panels to treadmills, but an included 7-year warranty makes this desk pretty good.
We'd have to say that adding all these customization options could be a good thing, but it can be expensive and some choices are rather useless.
Pros
Excellent adjustability
Great material options and construction
Good Stability
Good cable management
7 Year Warranty
Cons
A simple design
Expensive material options
Customization options are lacking
Delivery times could take up to 14 weeks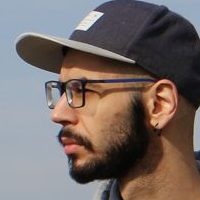 Latest posts by Xander (Editor-in-Chief)
(see all)