When I'd first laid eyes on the Ergohuman chair, it stirred my imagination and called up images of many fine gentlemen wearing top hats, with their monocled eyes focused on the typewriters found in grand stations. It has that kind of style.
Of course, the reality is not nearly as dramatic, but the Ergohuman chair sets itself apart based on both its looks and functionality, which are agreeably two important considerations when it comes to purchasing a gamer's chair.
This Ergohuman chair review will tell you why.
The Raynor Ergohuman is relatively pricey compared with the tags of most other gaming chairs, and it is far better suited to an office, but undoubtedly, its eye-catching appearance and awesome comfortability could please a lot of gamers.
Introducing the Raynor Ergohuman professional gaming chair
Initially, this may not be a chair that a typical gameoholic would opt for. The design of the chair is initially for people spinning around at their desks in Fortune500 companies, government organizations, or even the military. In fact, this is the market that the company manufactures the chair for.
However, there are plenty of benefits to this chair that will surely appeal to certain gamers. For example, if you're a PC gamer and you're usually sitting at your gaming station for long periods of time (which, of course, we all do… ahem, let's not talk about my seven-hour RimWorld marathon the other day), the level of support you receive from this chair can be extremely beneficial for your posture.
But it doesn't stop there. Not only does Raynor Ergohuman offers a fantastic level of support by default, but it also provides a range of customizable options to help you adjust the chair to suit your specific needs.
You can adjust the back support and the arm support in practically any way, as you can the with the depth of both areas and even the height. Just like adding scrap metal to a waste compactor in Rust, the end result is something pretty special.
The Raynor Ergohuman Chair

If looks could kill… this chair for gaming would be a criminal.
Easily the main attraction of the Ergohuman is the aesthetic, and if you asked me to summarize it in a single word, I would choose "elite." Hit me up if you think of something better, but there's no denying the essence of professionalism that this chair oozes.
With a polished chrome base and striking black mesh covering its entirety, this isn't such so much of a chair, but rather a gamer's throne where the occupier can command armies, lead space fleets, or simply drive around downtown Los Santos, running people over with fire trucks, all in complete comfort.
What I've noticed is more and more gamers are starting to pay attention to the equipment they're using, alongside their actual hardware. It's like a car fanatic driving his or her beloved muscle car. Sure, you could have the powerful engine and the deafening exhaust pipe, but if the car doesn't look the part, it just doesn't have the same feel. It's not the same experience.
However, while this is traditionally a corporate chair, that doesn't mean you're limited to using it only for Stellaris adventures or Roller Coaster Tycoon ventures. If you look great, you feel great, and this will reflect in any game you load up.
Get it up and running fast
You only have to look at the first few online reviews for the Raynor Ergohuman to see that the company has made the chair's assembly instructions simple. With everything you need to set up and be seated in a matter of minutes, I love that there's no more crawling around on all fours while trying to guess whether the instructions are the right way up.
In fact, there are no instructions included in the box, which should go on to show just how easy the assembly is. Piece everything together, screw it into place, give it a spin around, and you're good to go. It's that easy.
This, of course, means less time focusing on fiddling with unimportant chair dynamics and more time focusing on playing the games, watching the films, and browsing the websites you love.
The breakdown of the Ergohuman chair review
Now that you're relatively familiar with the Ergohuman gaming chairs and what it offers, let's take a more detailed look into what makes this chair tick and what's going on behind the scenes.
Pros:
• Adjustability
You can lower and raise the Raynor Ergohuman chair. This is similar to your typical office chair that uses a stanadard gas piston for adjustment.
Besides the recline and tilt features, the Ergohuman also provides vertical lumbar support and a comfortable backrest that can be adjusted. The tilt control also has a knob for tension adjustment that can help you fine tune the setting, enabling you to find the optimal seating position.
What's more, the featured 4D-adjustable arm rests are an added bonus!
• Comfort
If you tend to spend around 6 to 8 hours in a chair per day, the Ergohuman chair has got your back, literally. This is all thanks to the adjustable lumbar and back support.
The tilt tension control contributes to your comfort and supports your natural posture. It holds firm when you apply pressure to it when you stretch your back.
The ergonomics of the seat keep you in place with gentle firmness so that your legs feel great all day long. Regardless of your choice between the mesh and leather options, the design of the seat offers a lot of breathability, which is great for tense, usually sweaty, moments!
• Build
With its floating frame, the Ergohuman somewhat resumbles a huge exoskeleton placed on a tiny chair.
The frame is mainly made of aluminum, with only a small amount of plastic hiding the metal. The base is also a single piece of aluminum with a plastic underskirt that sits squarely underneath the seat and does a rather good job of keeping the chair grounded.
The plastic on the chair doesn't feel cheap and isn't easily scratched, creating a powerful impression of quality.
The upholstery varies down to your choices, but the mesh and leather options are both high grade and feel like premium materials. The chair's moving parts contain structural elements and are highly visible, with none of the mechanisms hidden from view.
• Included features
This Ergohuman chair possesses a single lever. This enables you to adjust most of the chair's orientation options and is incredibly convenient to use.
• Accessories
Looking for some customizability for your chair? Then the Raynor Ergohuman has several options that may interest you. You've got the opportunity to select leather or mesh for the upholstery, and you can add the removable headrest to the chair.
Cons:
• Another note on comfort
I'm not entirely sure if this is an issue with comfort or build, but the mesh that comes with the chair does not feel as firm as you'd expect. It takes some getting used to and does not feel like a mesh as much as a fabric.
Spending long hours in the mesh seat (exceeding seven hours or so) can cause you to feel a slight lack of support, which is something the leather variant doesn't seem to suffer from.
• Not completely adjustable
The optional headrests aren't adjustable either, which makes the headrest uncomfortable if your neck does not perfectly align with it. There's also an absence of horizontal lumbar support, which some gamers may insist on.
• The cost
As I mentioned above, the Ergohuman is a little more expensive than other chair solutions. While in terms of quality and functionality, you really do get what you pay for, there's no escaping the fact this may not be suitable for everyone's budget.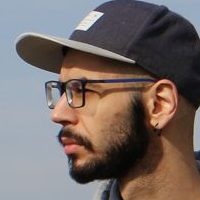 Latest posts by Xander (Editor-in-Chief)
(see all)