Secretlab is a company that manufactures best-in-class gaming chairs based on the fundamentals and ergonomics of how a proper gamer chair should be.
We have reviewed their recliner lineup in the past, including the standard Titan and the NAPA limited edition of the chair.
All variations come with professional-grade structure and design that covers even the tiniest details. All of them ensure that the look and feel of the product nail what a modern gamer needs to sit on.
For real, we've been enjoying the Titan lineup quite a lot:
But who would have thought that the already comfortable gaming chair can get even more comfortable? Sounds pretty insane, right?
(And also maybe a little bit too much hype, but we assure you - it's with a reason).
Enough sweet intro talk, let's head over to our review of the Secretlab Titan 2020 SoftWeave™.
Secretlab Titan 2020 SoftWeave ™ At A Glance
Gaming chair purists might be turned off upon seeing "fabric" in the product name.
But hear us out; this is not your conventional fabric that comes with the entry-level gaming chair products. We all know that most premium-level gaming chair products, even the ones from Secretlab, are wrapped in premium PU leather, which has its own great merits.
However, PU leather has one very prominent disadvantage: breathability.
Breathability is a very critical factor when it comes to gamers who play games for hours. Casual, one or two-hour per day type of players won't really notice this. However, if you are a hardcore gamer and action is heating up during tournament practices or long plays, breathability is everything. This is why the Secretlab Titan 2020 SoftWeave ™ has been developed.
SoftWeave™ fabric is not just a fabric labeled with a fancy name. It is a specially engineered type of material that is durable and significantly breathable compared to most materials in the market. PU leather is a material that is breathable, but it does not have the capacity to properly disperse heat, which in turn makes the sitting experience uncomfortable during long hours of gaming.
This is where the fabric shines, as the breathability is significantly higher (up to 40% more breathable than PU leather and 30% more breathable than conventional fabric).
Those are amazing - and actually rooted in reality, values right there.
The feel of PU leather is usually soft and quite flexible. SoftWeave™ offers a cozier, silkier feel that is a welcome sensation, especially when your eyes are peeled on the screen and your body glued to the chair.
Combine these features with great ergonomics and uncompromising build quality, and Secretlab have once again outdone themselves with the utilization of this specific material.
SoftWeave™ vs. Ordinary Fabric
SoftWeave™ and your regular high-grade fabric essentially share the same principles. However, SoftWeave™ is significantly more durable as the threads were woven on a tighter sequence. You might think the tightened weave will compromise breathability, but this is not an issue with the SoftWeave™ as it still promotes significantly higher breathability compared to PU leather and even better heat dissipation compared to conventional fabric-based materials.
One direct advantage of the SoftWeave™ compared to the usual fabric is durability. Fabric-based chairs are extremely prone to runs and scratches from pets or sharp objects. SoftWeave™ offers a more resilient structure that can sustain claw marks, but you should still take care of it and not turn it into some dart board or scratching post.
SoftWeave™ vs. PU Leather
There is this plush and luxurious feel to SoftWeave™ that PU leather can only dream of. The intricate weaving process that created the fabric in every Secretlab Titan 2020 SoftWeave ™ chair allows the consumer to have a very soft yet well-supported sitting experience, and the texture is very comfortable to the skin. Generally, the SoftWeave™ is for gamers and consumers who want a milder, gentle upholstery.
However, it's not all praises. Remember that it is still derived from the basis of fabric, but it has been significantly improved by thorough research and engineering process. The material is not as stain or spill-resistant, although it will not absorb liquids as fast as conventional fabric would. Any accidental spills should be wiped with a dry paper towel in the soonest possible time.
The common strength of both SoftWeave™ and PU leather is that they are low maintenance. Both do not require frequent care, although the maintenance approach part ways between these materials. SoftWeave™ will need vacuuming, and for dirtier or tougher to remove stains, a fabric cleaner can be used.
The Unboxing
If you are quite familiar with Secretlab, you know that the package you will receive is well-cushioned to protect the merchandise. The tightly sealed package ensures that the moving parts are snug and will not move around in transit. There's nothing particularly remarkable about the external shipping box, as the party is in the inside.
We love how systematic the packaging of the parts was, and the company made sure that you will not get overwhelmed as a first-time customer. Meanwhile, if you are a repeat customer, you will feel right at home with the assembly process. It comes with thin but very durable layers of plastic to prevent scratches or bumps that might occur during transit.
This is not our first rodeo with Secretlab, as we have reviewed a number of their products before. However, this new product has been touted to feature an improved level of comfort, which is more than enough reason for us to keep our eyes peeled for the delivery as we anxiously waited for it to arrive. In today's market where companies are consistently innovating to give their loyal followers the highest quality, Secretlab is a company that always steps up to give us the best – and boy, did they deliver!
First Impressions
Other than the satisfying whiff of freshly opened merchandise that never fails to excite us whenever a new product arrives, the Secretlab Titan 2020 SoftWeave ™ has a pretty solid structure, which it inherited from the original Titan package. The package comes with all the primary parts that you will need to assemble your gaming chair, along with the instruction manual that is very easy to follow. Secretlab does want its consumers to have an assembly process that is short and non-exhausting.
(Well, we'd say the assembly process is mid-levels of complex. Just stock up on some patience and you'll be done in a few dozen minutes at most).
Assembly time took about 25 minutes (or less) here, and we got pretty hyped about the chair. It's always good to build up some excitement, right?
Once assembly is complete, everything about the Titan 2020 SoftWeave exudes premium. As always, there are no over-the-top branding pieces, other than that T monogram, which we love, and the Secretlab-embroidered neck pillow.
Not sure if you're into that at all, but this edition is also highly Instagrammable.
Fun Fact (or warning in a good way): Prepare to doze off a couple of times while sitting on the recliner. As the material is very plush and super breathable and allows ample ventilation, it does elevate you to next level comfort.
Aside from the Secretlab Titan's full recline feature, another thing we love about this product is that it gives you next-level functionality.
A lot of chairs out there are only developed for work and play. The Secretlab Titan 2020 SoftWeave ™ unlocks another feature – rest.
The wonderful ergonomics allows your body to properly recline and achieve a healthy restful position. This is the primary reason why a lot of us here in the office fell asleep while listening to music or just sitting on the chair for some time while everything was quiet. This is something that is well thought of and much appreciated in this new Secretlab Titan iteration.
A lot of readers ask us why they do not get the same feeling from the original PU leather version. This is because PU leather is less breathable than SoftWeave fabric, which features a high level of breathability that allows your body to maintain a high degree of comfort even when sitting or lying down for extended periods of time.
Office Stress Test
After taking turns sitting and reclining on the Secretlab Titan 2020 SoftWeave™, we already know how durable it is.
However, we also tried to test the durability of the actual SoftWeave ™ material. Compared to conventional fabric material, there is a unique resistance to it when being scratched. This type of resistance has been developed through the manufacturing process where the resilience of the threads has been improved to be able to withstand mild scratches and stains.
The fabric is tough, but remember that the material is not completely invincible.
If you have a very curious cat hanging around the gaming area, then you might encounter a problem. The sensation of this fabric can be a cat magnet; it can be mistaken for a rubbing stop or, worse, a scratching post. Based on how the material withstands scratches from human fingernails, we think it can survive mild cat scratches.
Another part of the stress test is its resilience to stains: in solid or liquid form. Being in a space that's densely populated by humans who are fond of junk food like chips and with with coffee flowing in their veins, this was a rather interesting activity.
To our surprise, the SoftWeave ™ actually repelled the liquid stains for a brief moment, and that moment is long enough for you to be able to wipe off the liquid before it penetrates the material and the foam.
Аs far as solid particles go, with this fabric we believe it's better to dust them off and not wipe them off.
Overall Feedback
If comfort is your primary consideration for your gaming chair purchase, then hands down this is perhaps the first gaming chair product that the entire team will recommend. It is extremely durable, reasonably priced, and just fantastic in providing comfort. The Secretlab Titan 2020 SoftWeave ™ is on a league of its own, leaving the competition behind to eat its dust.
Objectively speaking, and if you are an average casual to professional gamer who knows how to maintain a clean gaming room or rig setup, this is the real deal. However, if you are one of those messy or clumsy types, there are some disadvantages to the fabric-based material that are worth considering.
When a company cares about a restful and comfortable sitting experience, you know that it has really poured a lot of effort into the development of the product, and they are dead serious in maintaining the right balance between work, play, and rest.
For a chair that is within the $500-margin price point, is the Secretlab Titan 2020 SoftWeave ™ worth it?
We answer with a resounding yes.
This is not your typical chair that looks good but feels terrible, or vice versa. The Secretlab Titan 2020 SoftWeave™ is more than a step ahead in every aspect that you might be considering when searching the market for an ultra-reliable and stylish gaming chair.
Secretlab Titan 2020 SoftWeave™ Review
What we love
There are several things we love about this gaming chair from the moment we saw it online and the moment we saw the actual unit. Here are some of them:
Comfort Ascends
This was our tagline earlier, and it really does elevate the comfort level. When you are in a tough level fighting monsters or having a neck-to-neck race with your opponents online, comfort is everything, and this is where the breathability of the material kicks in. The SoftWeave™ fabric will help you maintain a comfortable sitting position and make it one less thing to worry about. That way, you can clearly focus on your gaming priorities, which will eventually lead you towards victory.
The Premium Look
We do agree that the Secretlab Titan 2020 SoftWeave™ is still utilizing fabric as base material, but how we went from conventional fabric to SoftWeave™ and how Secretlab improved the material are really important points. You don't need a trained eye to know and see that this is a top-of-the-line product. It just exudes premium in every angle.
The Unexplainable Sensation
When we touched the SoftWeave™ fabric for the first time, it really got us excited. There is this sensation that you will never get from unboxing a usual gaming chair with fabric seats. This one is totally different in its own way that can only be explained once you feel it for yourself.
Same Ergonomics And Durability
There are some gaming chairs that change in terms of comfortability when the material is changed. The great news about Secretlab gaming chairs is that the comfortability, ergonomics, and structural integrity are retained no matter what material you use.
What we wish for / slightly dislike
While this gaming chair is not a love it or hate it kind of product, here are some areas of improvement, as well as disadvantages of this product.
We Demand More Colors
Seriously speaking, the color options right now are great. But imagine if you can get the same feel in other colors like red or green. Right now, the SoftWeave™ fabric is being offered in Cookies and Cream, as well as Charcoal Blue, which are two tastefully done color palettes.
Not For Messy Players
While there is an innate resistance to dirt and spills that can be cleaned with a dry cloth, we cannot recommend this type of gaming chair to players who love Cheetos and Doritos between games, or those who really tend to party in the gaming area. A few crumbs will be fine, but if this is a habitual process, the dirt and grime will be quite a challenge to remove in the long run.
It Will Be A Tough Call For PU Leather Purists.
Gaming enthusiasts who've been around for quite some time now will have a very divisive experience about this and might have a hard time switching. Some gamers who we asked about the switch are a little bit apprehensive about it because of the established and proven reliability and performance of PU leather gaming chairs. This is subjective in nature, but if you ask us, the switch is worth the try.
Conclusion
Overall, this product is something we will definitely recommend hands down and without any hesitation. The Secretlab Titan 2020 SoftWeave™ is a worthy follow-through product in the already competitive lineup of Secretlab Titan recliners.
We have managed to lay down all the direct advantages and disadvantages or some factors that will need some getting used to. However, at its current price point and the already tried and tested product specifications and features, this is one highly capable gaming chair. It should appeal to casual and professional gamers alike.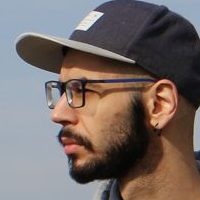 Latest posts by Xander (Editor-in-Chief)
(see all)