The Secretlab Titan 2020 chair comes with a few unique features and an all-in-one adjustable lumbar support right off the bat. Oh, and with a lot of new improvements.
You've probably seen the name Secretlab around the block of the gaming world recently - deservedly so.
Let's get one thing right: the Titan 2020 Series comes either in PU leather, or in a special edition featuring SoftWeave™ fabric. The latter is softer to the touch and just a little bit cushier. That's the difference.
Here are the two variations side by side, as the UGC team has used both:

The PU leather Titan features a classic look you've seen in other Secretlab chairs like the OMEGA. With the exception that, owing to its name, the TITAN 2020 is suitable for taller gamers.
eSports and home gaming dynamics have evolved over the years, with gameplay becoming more and more engaging and competitive. Even otherwise casual users are now way more scrutinizing gaming chairs as a product way more than, say, a few years back.
Think of gaming chairs as your own portable cockpit, and you are the captain of the ship. You'll be spending quite a bit of time in this chair. It makes full sense to get something that gives you maximum comfort and flexibility.
Onto the Titan 2020 review we go!
Features of the Secretlab Titan
Design
Bold, daring, and without fluff or crazy gimmicks are just some key descriptions we can say about the Titan chair. One thing we recognize Secretlab for is their logo and how commanding it is. The Titan's presence in your room has pretty much the same effect.

One thing we appreciate about this lineup is that it doesn't try to overdo it with a bunch of bright colors or an exaggerated design. Secretlab gaming chairs are simple, to the point, and yet in their own way, elegant.

In fact, a Secret Lab Titan gaming chair could easily fit in an office setting where there aren't too many strict rules about the kind of office chair you can use. The ergonomics will keep you focused and more productive, helping you work better and longer.
We have seen various reviews using Secretlab chairs in the past, particularly because their ergonomics promote a very healthy sitting position. Obviously, this aspect helps prevents fatigue due to long hours of sitting in the office.

The chairs are a step up from generic-looking and basic-functioning office chairs. They're not the gaudy, cheap-looking racing chair template you see often either. Just plain class, in our humble opinion.
Durability
The upholstery of the Secretlab Titan 2020 chair is made of 1.5 mm PU leather, which is very high quality, and it's built pretty solid. The gas lift in the chair is a Class 4 lift, which means it's extremely strong and has a smooth motion eliminating possible squeaks.
Other cheap gaming chairs sometimes use a hydraulic system that can't handle the weight and starts to lose its strength after a while which means you are always having to raise your chair up.
All of these features, combined with the base of the chair, allow consumers up to 132 kg (or 290 pounds) to use the chair comfortably.
There's a two-year warranty (goes up to 5 years depending on the case) included in the purchase should the durability fail you.
However, we really don't think it will aside from emergency cases.
If you've been comparing the materials of gaming chairs in this price range, you will notice that not every chair uses PU leather of this quality. While PU leather will not give you the organic sensation that genuine leather can give, the material of the Titan chair is exceptional.
It complements the overall structure of the chair.
Decent assembly guidance
Secretlab chairs aren't the easiest to assemble. However, the brand has done outstanding efforts to provide all the needed guidance to gamers. The Secretlab Titan 2020 isn't an exception.
All the steps, procedures, and parts are laid out in a very clear and precise manner for the installation and assembly.
The overall time shouldn't be more than 30-40 minutes, which is perfectly acceptable for one person. The overall gross weight of this chair is approximately 35 kg or 77 lbs. It's heavy, but not too heavy at any rate.
Here's an updated video for the TITAN Evo 2022. The Titan 2020 wasn't much more complicated:
Highly adjustable lumbar area
Do you like the lumbar pillows that usually come with other gaming chairs? Well, not everyone does. Some of these pillows are difficult to keep on the chair; they slide around, and some of them are just uncomfortable.
The Titan 2020 lineup of chairs come with a knob on the side that can be turned to adjust the lumbar area. This is one of our favorite aspects of the chair because while some pillows can be too soft or hard, a knob to adjust the lumbar section to how you want it is perfect.
Cold cured foam
The foam inside this Secret Lab Titan chair is highly absorbable and comes as highly compressible. It's far more comfortable and more durable than the average gaming chair, that's for sure.
You'll find yourself slouched over in this chair far longer than you would on in most other gaming chairs. The comfort lasts for a lot longer than normal, and you won't get that after burn feeling when you stand up on your tailbone, back, or neck.
This feature is not commonly available because cold cured foam is more expensive to mass produce, and this will definitely affect the suggested retail price of the product.
Quick pros & cons
Pros
There's an assembly video from Secretlab on the company's YouTube channel to help guide you through the Titan chair's easy installation process, step by step. That is a nice touch, especially if the manual included in the package overwhelms you.


The wheels on the Secretlab Titan gaming chair are rubber coated, so when it's scooting across your hardwood floor, it's silent and doesn't leave a mark. This is one of the little things that we didn't know we needed but that we deserve because scruff and wheel marks are such an eyesore, not to mention very tough to remove most of the time.

Thanks to the ample rubber coating, you will not have that annoying feeling of (and hearing) the hard friction of uncoated wheels against the floor. Naturally, the chair glides well over carpets, too.


The wheelbase is made of aluminum which makes it lighter and more durable than a lot of cheaper chairs. Most high-end chairs now use aluminum as a wheel base material; the Titan makes a difference by introducing extra ribs onto the wheelbase for improved balance.
The PU leather material is easy to clean, and even if you have a little accident or you get some dirt on the chair, just wipe it off, and it'll look as good as new.

What is also good about PU leather with this level of quality is that the stain (and smell) seems to be repelled for a brief period before it seeps into the material, giving you enough time to wipe it clean.

However, when compared to cloth-based gaming chairs, the PU leather definitely has the upper hand when it comes to remaining fresh and clean.


The 4D armrests can be positioned higher, lower, tilted, and positioned away from your body to the side for even more customization. Secretlab really thought about the armrest functions pretty well. A lot of manufacturers miss the importance of a highly adjustable armrest, or stick to older-gen 3D armrests.

Were there a fixed armrest, you'd have to adjust your position to its level. It's the other way around with the Secret Labs Titan gaming chair, as it adjusts to any of your height, tilt and direction requirements.
Cons
The only realistic drawback we can think of is the price point. We do realize some people have a strict budget to adhere to when it comes to gaming chairs.

However, especially with the new EVO 2022 coming out, we'd also advise to give the chair a chance. It's been discounted due to being an 'older generation' model, yet there's nothing old about its comfort or adjustability.


A general concern when a gaming chair utilizes PU leather is the fact that how it repels stains as an advantage can turn into a disadvantage. When the day becomes too intense and humid, the sweat will just trickle down and smell.

This can easily be addressed by having a well-ventilated or air-conditioned room. But it's definitely a thing we'd like to see improved in the Titan 2020 series. Some perforated holes or mesh for breathability would've been great. The SoftWeave model fared better in this regard.
FAQ ( Frequently Asked Questions)
What does the warranty cover?
For comprehensive information about the coverage of your warranty, feel free to contact Secretlab to determine what exactly the coverage is, as most warranties are subject to change without prior notice. However, bear in mind that the general information about Secretlab gaming chairs is that wear and tear are not covered in the warranty.
Keep in mind that Secretlab has a fantastic warranty period. Not many companies will go for up to 5 years of warranty!
What's the width of the seat?
From side to side, the width of the seat is 54 cm overall. The overall diameter of the wheelbase is 70 cm. The backrest is a nice 86 cm tall for the larger gamer.
What we love about Secretlab gaming chairs in general is that they can accommodate a large bracket of customer dimensions and builds.
There are a lot of chairs available in the market that promise spaciousness, but the majority of them fail to deliver, especially when the user is taller and bigger than average. This is a well-thought-of move from the brand.
Does this chair come with a multi-tilt mechanism?
Yes, it does. This chair includes multi-tilt and allows you to lock the chair into place once you've found a nice, comfortable leaning position.
Not only that, but while almost every gaming chair in this price point offers a multi-tilt mechanism, Secret Lab Titan gaming chair manages to integrate a very stable and sturdy mechanism without a "squeak". No uneasy feelings of imminent disaster here!
Conclusion
The Secret Lab Titan is well equipped and suited for the larger-than-average gamer while at the same time being great for the average sized gamer. The comfort level of the chair is highly adjustable with things such as lumbar adjustment, and the overall construction of the chair can't possibly be matched.
Secretlab puts a lot of effort and quality into its products because the company was founded by actual gamers. That means you are getting not just exceptional research and development but also genuine passion from founders who play games like you.
We can confidently say that the Secret Lab Titan 2020 will be a worthy investment if you want to step up your gaming room setup, as well as overall gaming experience. If you have the budget, it's a reasonable purchase...and a pretty good long-term investment, actually.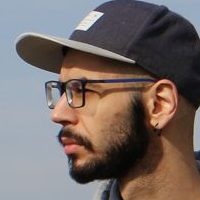 Latest posts by Xander (Editor-in-Chief)
(see all)