As an avid gamer, you probably know that uncomfortable chairs can ruin your gaming experience. An uncomfortable chair makes it impossible for you to immerse yourself into your game's story and action.
Consequently, you end up missing the important action on your screen as you shift about trying to readjust your chair to a comfortable position.
In this post, we will share tips on why you need a gaming chair, what to consider when shopping for one, and review the X Rocker 51092 chair. Let's dive in and explore:
Gaming chairs are designed to keep you comfortable and relaxed throughout long gaming sessions. Since they don't come cheap, we all want to be careful when shopping for a gaming chair to ensure we get the most comfortable chair for your budget.
At the end of the day, it won't matter how many other high quality features your chair has if you don't feel comfortable sitting on it.
Pros and cons of X Rocker 51092 Spider Gaming Chair
Pros
The chair is made of quality vinyl material that is easy to clean. This makes the chair a great choice for everyday use.
It provides an exceptional experience whether you are jamming out on your headphones, watching your favorite show, or playing a video game.
You can easily flip the armrests if you don't like using them while playing.
Cons
The chair can be rather shaky if you are not used to the tilt and swivel.
When using the microphone when playing a multi-player game, you will have to keep the volume very low to minimize the echo.
Features of X Rocker 51092 wireless with vibration
The chair can be conveniently stored in any corner of your house as it is foldable in half.
The X Rocker 51092 chair is compatible with numerous devices including home theater, X-box, PC, PlayStation, MP3, and PSP among others.
The chair has an elevated sitting position with a pedestal and padded flip up arms that allow you to swivel and tilt the chair as you like.
The headrest has built-in speakers.
The X Rocker 51092 chair has additional vibration motors that sync with the bass tones of your games, movies or music to enhance your full body experience.
It also has two speakers and a subwoofer that use AFM technology to give you 2.2 sound immersion experience.
The gaming chair has a built-in wireless receiver and a wireless transmitter that works with any source with RCA outputs.
About the X Rocker 51092 spider wireless chair
X Rocker 51092 gaming chair has amazing features that set it apart from other chairs available in the market. It is compatible with most gaming systems and has a control panel that puts the control of its internal speakers in your hands.
You will love the vibrations, overall design and the amazing sound quality that the X Rocker 51092 chair offers. The chair works for adults and kids as well. You can use it for gaming, listening to music, watching TV, or even working.
Because of the two speakers built in around the headrest of X Rocker 51092 Spider 2.1 wireless gaming chair, you will not only be able to hear the sounds but also to feel it. the subwoofer in the chair use Ace Bayou's innovative audio modulation technology. It also has vibration motors that sync with the bass in your audios, giving you a powerful full body sensation.
The sides of the X rocker spider wireless gaming chair have a control panel that gives you maximum control over the volume, bass and vibration. Every adjustment is separate, so you can easily lower the volume and still have a high vibration. You don't have to be locked into low vibration when the sound is low.
In addition to its excellent functionality, the X Rocker 51092 chair comes in a sleek and stylish look with red and black styling. It is made up of vinyl, which is easy to clean. Another great feature of the chair is that it can be folded into half. This means that you can conveniently store it up somewhere else when you are not using it. The chair also offers additional comfort since it has a pedestal base that allows you to lift yourself, tilt or swivel therefore allowing you to play for extended periods without hurting your back.
If you're one of those gamers who have a dislike for sitting too close to the ground, this is the perfect chair for you. It lets you to sit at an elevated position. The elevation gives tall players more room for their feet but isn't too high for shorter players. Unlike sitting close to the floor where your knees end up being too high and uncomfortable, being in an elevated position allows you to sit comfortably for as long as you like. Just keep in mind that the chair has a weight capacity of 250 pounds so if you're much over that you might want to look at a higher capacity chair.
This chair also has padded armrests that provide an added layer of comfort. If you don't like them, you can always flip them out of your way. It also has a padded headrest that cushions your head when you want to lean back and relax.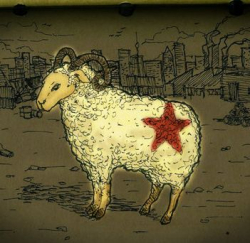 Latest posts by Steven K.
(see all)