So, you've spotted an odd pair of gloves on a Twitch.tv or YouTube game streamer you're fond of? What are they for? What's the point, really, beyond accessorizing?
That PC gamer gloves exist might take you by surprise, but they're very much a reality and more often than not; they're a necessity, especially when a history of wrist injuries come in to play.
Aside from adding visual flair to a budding gaming persona, a pair of gaming gloves for PC will keep you comfortable, provide decent grip and even help prevent carpal tunnel syndrome!
Textured palm provides good grip
sports a nice level of flexibility

Has an elastic 'one-size-fits-all' palm profile
Copper Compression Arthritis Gloves
Fingerless design is ideal for gripping gaming mic

Features a dual-layered Lycra R and polyester weave
Foamy Lizard Gamer Gloves
Fingerless design and low friction fabric

Features a light and flexible material
Unlike regular gloves for PC gaming, which detract from sensory-based control, manufacturers design PC gaming gloves to play well with many great gaming keyboards and mice, leaving you in control while still wicking away any perspiration or keeping the cold out.
Many PC gaming gloves possess unique features you rarely see on anything other than gym gloves - which aren't bad for gaming but are not ideal for it either. PC gaming gloves are breathable, lightweight and absorbent.
They're great at keeping sweat off your peripherals and even offer levels of grip almost similar or close to the good old skin. We've categorized some of the best gaming gloves for PC below.
What to look out for in the best PC gamer gloves
Grip: the last thing you want is to lose your grip on your console just because you have gloves on. Ensure the gaming gloves for PC you buy have rubberized tips to boost grip.
Breathability: nothing is as uncomfortable as a pair of gaming gloves for PC that retain moisture inside, leaving your hand hot and wet. You want breathable or absorbent materials on your PC gaming gloves to wick moisture away.
Comfort: the PC gaming gloves of choice should be comfortable and protect you from injury or promote faster healing if you already have an injury. Additionally, your gloves for PC gaming should fit your dominant hand perfectly. Better yet, you should invest in a universal pair that you can wear on any hand.
Best Gloves For Gaming
If you are looking for a pair of premium racing gloves that will afford you comfort, practicality, and protection, consider Sparco Hypergrip PC gaming gloves.
These gloves are perfect for use with consoles and PC controllers, not forgetting gaming wheels. The palm on these PC gamer gloves spots perforated-microfiber allowing your hands to stay cool while maintaining grip.
On the back side, they feature breathable stretch materials that boost comfort and allow them to snuggle and conform to the shape and size of your hand.
Pros
Controls: the thumb and index fingertips boast touch sensitivity for easy gaming. For additional practicality, you can remove the touch-sensitive tips to increase precision and accuracy on the joystick by using your bare fingertips in "controller" mode.
Comfort: Sparco has strategically incorporated foam padding on the palms to increase comfort and reduce pressure on your hands.
Cons
For the price of this PC gaming gloves, you will be at pains trying to find a fault. Their build quality is solid, they offer a great grip, and they protect your arms adequately from potential injury. All the same, they are pricier than rivals, and that may be a deal breaker for some.
Second on our list is the gamer gloves EPG. Having built a notable reputation amongst the console fps and racing e-sports crowd, Gamer Gloves EPG have expanded on to the PC gaming scene with sponsorships to streamers and professionals alike.
While they are not for everyone, they tick a lot of boxes for people looking for a pair of PC gamer gloves that would be useful when gaming.
Pros
Control: a textured palm provides good grip. EPG has coated the isolated fingertips in a thin, breathable rubber for acceptable levels of touch sensitivity. The fabric is conductive and works with a touchscreen; this lets you use your smartphone with no need to remove your gloves for PC gaming.
Breathability: there are subtle vents in the more flexible parts of the gaming glove. They work well in keeping the surface of your mouse or gaming keypad dry by channeling any stubborn perspiration towards the more arid parts of your wrist for quick dissipation.
Comfort: while the gloves fit snug, they sport a nice level of flexibility. The dual-layer design that enables this also helps to prevent chafing from long hours of use and helps in absorbing and getting rid of sweat.
The wrist strap that secures the gaming glove in place also gives you sturdy wrist compression to prevent C.T.S (Carpal Tunnel Syndrome). While not entirely fool-proof, the wrist compression makes it hard to stress your wrist in any significant way.
Personalization: the gamer gloves EPG comes in several swatches of bright colors and dark and grey themes. This gaming glove features an elastic 'one-size-fits-all' palm profile.
Cons
Control: the covered fingertips work well with controllers, but take a lot of getting used to when pairing them with a mouse and keyboard. This is inconvenient when your keys possess a low actuation weight, such as those found on most laptops and some of the best mechanical keyboards.
Comfort: Even with the closed fingertips, the gamer gloves EPG don't really keep the cold out as much as you'd expect them to.
Copper Compression Arthritis Gloves
Copper Compression is a popular choice for PC gaming peripherals. In fact, they've been so popular they've been able to keep above the water amid an endless ocean of e-sports gear. Copper Compression has specifically tailored this gaming glove to work with and compliment a gaming mouse, rather than a keyboard or joystick.
The Copper Compression Arthritis Gloves pack on a few interesting features rare on other PC gamer gloves for PC. One such attribute of the Copper Compression Arthritis Gloves is that it is strictly a right-handed glove.
Pros
Control: the fingerless design is ideal for gripping gaming mice, while still giving you full tactile control of all the buttons on them.
Breathability: the Copper Compression Arthritis Gloves feature a dual-layered Lycra R and polyester weave, along with selective gel padding that focuses on keeping your palms dry and comfortable. There aren't any vents, but the glove does an acceptable job in keeping moisture off your mice.
Comfort: unobtrusive hoops sit between the finger-sleeves for quick removal. These gloves for PC gaming also possesses a unique single-sleeve for both the index and middle fingers, providing more room for directional play and presenting a rather unique feel, compared to other gaming gloves for PC.
The material that holds the glove together prevents chafing over long sessions and also insulates your hands well. The wrist strap encourages healthy wrist compression and provides a little extra support for your mouse hand, but does not attempt to actively prevent C.P.T (Carpal Tunnel Syndrome).
Personalization: the Copper Compression Arthritis gloves come in two sizes, Medium and Large.
Cons
Control: unfortunately, Copper Compression has only a single glove for right-handed players. This not only leaves a significant section of the population in the dark but also prevents you from using the glove with a gaming keypad (If you're right-handed).
Foamy Lizard Gamer Gloves
Foamy Lizard is pretty big on console accessories that simply make life better. From their controller skins to their protective cases; their products are simple, high grade and thoroughly researched. The Foamy Lizard gloves for PC gaming disregards the staple 'gaming' visuals and goes straight to practicality. The surface design on the Foamy Lizard glove is a visually minimalistic fingerless profile and does as much as it can to not detract from the skin-on-hardware formula.
While designed primarily for controllers, the glove does compliment a good keyboard-mouse setup as well.
Pros
Control: The fingerless design and the thin, low friction fabric on this gloves for PC gaming work great to keep your palms feeling responsive to whatever's under them. The palm of the glove bears a pattern of soft silicon hexagons that add to grip without detracting from tactility. The high-wrist strap design works well with rough movements on even the coarsest of mouse pads, without exposing your wrist or palm to abrasion.
Comfort: The Foamy Lizard gaming gloves for PC gaming features a light and flexible material for the body of the glove. The wrist strap promotes healthy wrist compression for less discomfort over long hours of usage. The minimalistic design on the glove provides adequate ventilation for your palm while still keeping sweat off your peripherals.
Cons
Comfort: The material on the Foamy Lizard gaming glove is not great when it comes to insulation, which makes it a bad choice if you're trying to keep the cold out.
Personalization: The glove does not come with any size or color options, but instead relies on a one-size-fits-all stretchable fit.
NatraCure computer gloves
Gaming is fun, but even the most indulging activities can be exhausting. While your body can withstand long gaming hours with little fuss, your fingers and arms tire faster.
Think of painful wrists and fingers or difficulty typing or holding your game controllers.
NatraCure computer gamer gloves work to decrease the discomfort and pressure you subject your hands with repetitive tasks. In the game's heat, your hands can also heat up (no pun intended) from constantly moving over the keyboard.
The gaming gloves for PC also reduce the friction between your hands and surfaces so you can play longer without the discomfort.
Pros
Controls: these gloves feature a feather-light, 4-way stretchable fabric. The fabric is breathable to promote aeration so your hands stay cool, and it boosts comfort by allowing full wrist motion with no impedance. The gloves have a fingerless design which allows you to retain the authentic feeling of touch with your fingers getting into contact with surfaces.
Comfort: for optimum comfort, NatraCure equips the gloves with gel pad cushions. This not only allows you to play comfortably, but it also protects your palm from pressure. With its low profile design, the glove is ideal for gaming, typing, and even driving. The universal design also ensures that the gloves fit both hands as it allows alternation to either the right or left hand by flipping it inside out.
Cons
The only drawback with the glove is that when you receive it, it looks like you got short changed as both gloves come looking as if they are made for the same hand. But once you realize they are universal, there is nothing but good things to say about these gloves.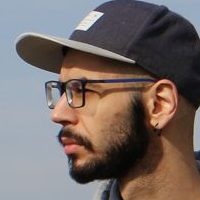 Latest posts by Xander (Editor-in-Chief)
(see all)