Whether they're hardcore gamers, hard workers, or a mix of the two, people spend a lot of time in front of computers. That's why we put together this review of Autonomous' smart desk offering.
Whether you're in the market for a multipurpose desk that can double as a work and gaming space, or just want a new gamer desk, you've come to the right place.
While this may not be the best fit for hardcore gamers or streamers that need to manage multiple monitors, it's still a highly reliable option.
In this Autonomous desk review, we're going to give you some much-needed insight into whether this product is right for you, along with what type of features it has.
Overall, the desk well polished, and while it wasn't built to be flashy, it's proven both functional and compact. It does not take up all that much space. There's also an adjustable height feature, so if you get tired of sitting or standing, you will have the option to switch things up.
So the big question now is, what do we think about it? Read the full Autonomous Desk review to see how we've rated it.
Design
When we look at the design of this Autonomous Smart Desk, we find that it's implemented a couple of unique features that help it to stand out from other desks on the market.
First, we look at the base and how it's supported. There are two little feet on the bottom of each base on each side. These bases are smooth and won't leave an indent on the floor. Additionally, they won't scratch your flooring.
Then, there is the design of the legs themselves. It helps the desk seamlessly move up and down, depending on your preferred height. You are able to adjust the desk between a sitting and standing position. The included motor means you can lift and lower your desk height with ease without the risk of straining your back, knocking stuff over or struggling with tools.
A keypad makes height adjustments quick, easy, and painless. The desk itself is lightweight for ease of movement, in case you want to move your furniture around.
The legs are crafted with a metallic material for added stability and the tabletop sports a sleek walnut look. It's smooth to the touch, giving you the option of passing on the use of a mouse pad.
Durability
With the height range, you'd think that there would be more stress on the legs, but, the weight and pressure are spread out into a well-balanced desk. This is all thanks to the base of the desk, as well as the metallic construction.
While we don't recommend putting anything too heavy on top of Autonomous Smart Desk, we couldn't find any real problems with the weight limit.
It's a great general use computer desk or gaming desk that can hold a monitor and other essentials for work or school.
Pros
A powerful motor packed inside helps move the desk up and down in an instant.
The keypad on the table controls the desk. There's no complicated tools or hand cranks to adjust the desk height.
Allows users to stand or sit, letting you stretch or relax as you'd like.
There's a DIY kit included in the packaging of this desk that allows you to get it up and running in a hurry.
The autonomous standing desk doesn't weigh much, so it's easy to push around the house if you ever want to move it

Cons
The assembly for this

autonomous standing desk

can take a little while if it's something you're not used to. The included instructions are very brief.
Buying Advice
In this Autonomous Desk review, we included some advice that we think might be helpful for you before you decide to purchase one.
Independently funded – The Autonomous Smart Desk was featured on Indiegogo, a popular crowdsourcing platform. The designer did not receive any funding from large companies and was independently made.
The crowdfunding campaign managed to earn over $200,000 with 425 backers! It's a new product, and it's something that will make a splash in today's market. The desk is solid and well built, so it's well worth it.
Height Adjustable – This is the best feature of the Autonomous Smart Desk. The height is completely adjustable and at the touch of a button. The best thing about it: it's run by a single motor that is pretty strong for a desk motor. It's also silent so you won't hear a peep out of the desk when you're moving it up and down. You won't be waking up the whole family when you're gaming late at night.
Using a standing desk is not as healthy as it was once thought to be. Being on your feet all day can have its own downsides. Instead, health professionals have concluded that the best option is to stand and sit at regular intervals throughout the day. Having a fully adjustable desk, able to shift the height on the fly, means you can seamlessly go from standing to sitting. No fuss means you are more likely to use that feature as intended.
Keypad Input – With the Autonomous Smart Desk, you don't have to do any kind of programming or complicated gestures to move the desk up and down, all you have to do is just press a button on the included keypad to make the magic happen. It's fast, with instant response time. The motor should be able to last you for years without any issues, even if the desk gets daily use.
Heavyweight Construction Material – The frame used for the base and legs of this desk keep it standing tall with both durability and stability. The material used is heavyweight steel. This is why the included motor had to be so powerful because, for the size of the motor, it had to have enough power to help lift a steel frame up and down at an instant without hesitation.
The material used is heavy-duty and will ensure that your desk can withstand extreme amounts of pressure or abuse. Despite the heavyweight material, the desk itself is relatively lightweight and easy to move.
FAQ (Frequently Asked Questions)
What's the overall size of this Autonomous desk?
While the desk isn't huge, it's not exactly petite either. It falls slightly short of large. It can definitely fit in an office or a dorm room without taking up too much space.
Its dimensions are 53 inches by 30 inches by 46 inches, so it's not too bad, and you shouldn't have any trouble finding a spot for it.
What are the height differences of the lowest and highest point?
When the desk is set at the lowest possible point, it sits at 28 inches from the ground. If you want to raise it to the maximum height, it can come up to 46 inches off the ground (but that's not a very common setting). The motor can change height at 1.5 inches per second, so it takes about 30 seconds to go completely from one extreme to the other.
Is this easy to assemble?
If you read the instructions thoroughly before you start the assembly, it'll be straightforward. Give yourself about an hour and go methodically. Everything screws together firmly. Since this does not include a table top, you may need to drill some holes into whatever top you buy, so keep that in mind.
What's the benefit of having Autonomous desk?
The founder of Autonomous Smart Desk, Duy Huynh, said that he wanted to create a desk that curtailed people's habit of sitting for extended periods. There are numerous health risks associated with doing that. At the same time, standing for hours at a time can damage your back and knees, so it helps to sit occasionally. He wanted to create a desk that lets you do both!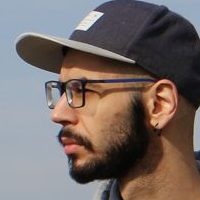 Latest posts by Xander (Editor-in-Chief)
(see all)