Have you ever had a hankering for a gamer chair that looks and feels like it belongs in the cockpit of a Maserati Grand Tourismo? Not really? Well, you might have a new outlook on that once you set yourself down in the Noblechairs ICON.
As somewhat of a sucker for road sport GT cars, this chair stood out to me at once.
It's a far cry from the usual high-end gaming chairs that tend to mimic the more conventional bare-bone bucket seats from race cars; the noblechairs ICON that we've tried out, on the other hand, simply screamed luxury. Check out our Noblechairs ICON review below.
The moment I'd gotten my hands on it, I'd (somewhat recklessly) wasted little time in riding it over to my desk while annoying everyone else with the occasional vroom and screech.
Once at my destination, I'd spent a few minutes familiarising myself with the controls and levers, which were within easy reach, even though the gamer chair's comfortably bigger and a little heavier than most.
With a glance over to the manual and a few friendly beeps from my computer, I was ready to wring this thing for its worth – which is a fairly considerable amount, to begin with.
Assembly
The Noblechairs ICON comes boxed and packed with the usual kit, a manual and an Allen key for some of the bolts. Assembling the seat is rather straight-forward, but it would definitely pay off to get someone to help you assemble it as the bottom seat and mounts are pretty darn heavy.
You can also find tutorials on how to do it on YouTube.
The process follows a simple "A into B" directive and isn't anything revolutionary. Start building from the base up and you'd be fine; just don't assemble the seat and then try to put it on to the base, as it'd simply be a pain to balance.
You could lay it down sideways if you don't want to do any heavy lifting, but it might be a bit tricky lining the parts up.
ICON PU Leather Review


Design
We'll begin our Noblechairs ICON review with the most obvious aspect of the Noblechairs ICON that sets it apart from other gaming chairs - the way it looks.
The design is spot on as far as visuals go. From the perforated, breathable, metal reinforced leather mesh that's responsible for back support to the intricate leather stitching; simply running your palm along the soft leather exterior makes you feel like falling into it.
The seat comes with two pillows that sit around the lower and upper parts, for lumbar and neck support, respectively.
The lower pillow makes for a rather cute throw pillow, and although it isn't really anything special in itself, the neck pillow has a strap that fits snugly with the profile of the seat; I'd often find myself going for it when watching a movie or using a joystick while reclining, as it keeps your head at just the right angle to the screen, while simultaneously being incredibly comfortable.
There are two lever controls on the side that are within easy reach, one is responsible for adjusting seat height using a basic hydraulic lift, while the other controls the recline level. Both levers are easy to reach while reclining and sitting upright, but to be fair, the seat doesn't recline a terrible lot and bottoms out at -135 degrees.
While reclining, it does get a little hard to switch the tilt lock, which sits under the gamer chair and takes a bit of finesse to flip.
The armrests have little paddles under them that unlock them and open them up to adjustment, which works rather well with the size of the seat. They can be adjusted to be either higher or lower and further out or closer towards you, as well as to the sides and with or against a swivel.
The build of these best gaming chairs consists of a steel frame that stays hidden through the entire body, with really good looking aluminum covering the parts of the steel frame that are exposed.
The frame lends this gamer chair a rather considerable amount of weight, but the five-star wheelbase seems to distribute the weight rather efficiently and moving the chair around when you're sitting in it is rather effortless – and rather fun, just watch out for fragile objects; it takes a good amount of effort to stop this thing once it picks up momentum.
Comfort
Arguably, the most important aspect of any gamer chair has got to be its ability to keep you comfortable through long hours. There is absolutely no reason whatsoever, to spend money on something that's going to leave you in pain for days after spending a few hours in it.
At first glance, I'd assumed that the backrest of the seat might be a little too soft for me to spend long hours in it comfortably. As much as I like an incredibly soft cushion, I still need some semblance of back support to keep me going.
After seating myself down, I'd noticed two things; one was that this chair just straight up caresses you the moment you get into it, and the second is that the back support was not the soft foam I'd expected. The body of the backrest is made up of, what seems to be a rather hard padding; which wasn't extremely unpleasant, but was still a little harder than anything I'd expected.
After spending a few minutes seated, I'd stopped noticing the hardness, but if I'd got off and got back on the chair, I'd stick out like a sore thumb again. As far as long-term comfort goes, it's pretty adequate; but you always seem to wish that the back was just a tad bit softer. I've spent a decent amount of time in the chair and have yet to notice any discomfort.
When you spend enough time in a gamer chair, you start to notice little details like, for example, the posture it imposes on you. Most gamer chairs are built to one posture and that's the kind that has you straight up and pushed up in your seat, without options for a different posture, else you suffer the consequences.
The ICON, on the other hand, seems to accommodate quite of few different seating positions; thanks to the shape and size of the backrest, you can really get comfortable by leaning into it or propping yourself up. You could even lean into either of the sides for long hours and not really feel fatigued.
This chair really shines when you set it to its reclining position. The comfort is multiplied tenfold and that hard backseat becomes incredibly supportive, and throwing the pillows on instantly makes the whole thing beautifully cozy.
If you like to enjoy your games with a joystick or prefer to catch a pleasant late-night movie, you'd find the Noblechairs ICON to be one of the best chairs you could get your hands on. Unfortunately, for the keyboard and mouse gamers, playing reclined just doesn't feel good at all; I'd even tried using a clip on mouse pad and a gaming keypad swap, but there simply isn't enough elbow room in the semi-cocoon like a bucket seat.


Build
The Noblechairs ICON might be pretty luxurious, but it's obvious from the moment you get on that this thing is built to last decades. The leather is real – as the name implies – and very durable under most conditions (you'd want to keep your drinks away from this one, fella). The intricate stitching and quilting are done with heavy-duty polyester, so you wouldn't need to worry about it flaying due to regular use.
These best gaming chairs are quiet at the joints, for the most part – the swivel is silent and the base doesn't warp under stress. The leather can be quite squeaky, as leather is quite known for. The chair is also well based and takes a good amount of effort to tip while you're in it, even when reclined.
The foam under the chair feels very firm and responsive and reshapes itself quickly when impressed upon. The padding on each armrest is also foam, which is a nice touch. All the seams and joints in the leather are cleverly concealed with hidden stitches so they aren't exposed, as the joints are the weakest parts of the surface.
The aluminum on the base and frame is pretty strong but rather susceptible to scratches. Luckily, though, the brushed effect on them effectively hides most minor scratches from all but direct light.
Noblechairs ICON review - Pros:
Great build quality and luxurious finishes.
Great adaptability and orientation options.
Very comfortable and offers significant amounts of freedom in posture.
Upholstery is very breathable and keeps you from sitting in a puddle on warm days.
It looks stupidly beautiful.
Noblechairs ICON review - Cons:
Extra firm backrest takes some getting used to.
Leather upholstery must be kept free of moisture and well maintained.
Tilt controls are not very reachable when reclined.
Closing Thoughts
To sum up this Noblechairs ICON review, we have to say that Noblechairs ICON is definitely on to something special with the Noblechairs ICON Real Leather, but whether or not it is right for you would largely depend on your tastes; and at ~$500, taste doesn't come cheap. As far as sports seats for gamers or the office goes, this one's easily up there with the best gaming chairs.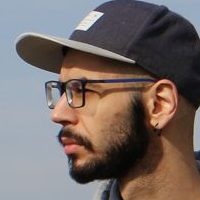 Latest posts by Xander (Editor-in-Chief)
(see all)