Price matters, style and the materials are something of equal, if not greater note when looking for a gaming chair.
After quite a bit of consideration, we believe the Gioteck RC-3 Foldable Gaming Chair to be one of the top options right now. Striking design and ability to fold up itself for easier storage on a decent price - what's not to like?
Gioteck RC-3 Foldable Gaming Chair
Designed to fold itself when not in use.

Multiple zones for storage.

Collapsible design. Easy to store.

Compatible with all pedal sets & steering wheels

Cohesion XP 2.1 Gaming Chair
Comfortable and lightweight chair.
Perfect for any room.

Gaming chairs are an absolute necessity for the gamer regardless of what system they use to game on. They hold extremely high importance as they are directly related to the comfort of the gamer which becomes increasingly more relevant the more time a gamer spends in an Xbox One gaming chair.
Since this is the thing that holds you up and supports your weight while gaming, it's paramount to find the right chair for you. It should fit your body correctly and possess all the necessary features for your gaming needs.
But when it comes to Xbox One gaming chairs, there is no such thing as 'one size fits all'.
Chairs for gamers can pretty much fall into two categories: computer gaming and console gaming chairs. Since consoles take place in a completely different area than PC setups, the chairs are designed accordingly and provide each situation with a different set of benefits.
There are some basic differences between the two that help identify which is which:
Computer Gaming Chairs
Sit higher off the ground.

Have a star-shaped base with castors at each point of the star.

Potentially has a myriad of adjustments including; height, lumbar, armrest height/angle, tilt lock, and tension adjustments which change the amount of weight required to lean the chair back.

Console Gaming Chairs
The base sits on the floor level.

Natural reclined position.

Generally very cushioned and soft.

Frequently feature speakers built into the chair.

Lack in adjustment and are usually static in a seating position.

Now that the difference between to two has been defined, it's important to point out some of the things necessary to look for in a console gaming chair. These are the things that will help you identify what is important to you and what you can live without. Since a gaming chair is something you're going to be spending a lot of time in and you need something that's going to provide all of the features YOU need to improve YOUR setup.
Price Point
The price point is a very important factor to take into consideration. Gaming chairs run the gamut from "wow that's really cheap!" to "WHO IN THEIR RIGHT MIND WOULD PAY THAT MUCH FOR A CHAIR?!" and there is a lot to consider in between those two extremes. It's important to identify your price range right from the get-go to avoid seeing things that cost well over your budget, as well as to avoid buying a piece of junk just because of the price is right.
Materials Used
The type of materials used in the construction of a gaming chair is crucial to the quality of the chair. Is the chair made entirely of plastic? Is the fabric durable? Does the padding give way to hard plastic underneath? These are all important questions to ask yourself when considering what gaming chair to buy.
Type of Chair
The difference between PC gaming Chairs and console gaming chairs has been touched on, but there are actually subcategories of console gaming chairs. It is important to decide which type fits your needs.
Rocker style console Xbox One gaming chairs: These types of chairs are generally designed with a rounded angle where the chair back meets the seat and allow the user to "rock" or lean back into a more reclined position without the use of adjustment levers. Rocker style chairs sit on the floor and force the user into a reclined position with feet out in front, as there is no room to tuck legs underneath.


Pedestal style console Xbox One gaming chairs: Pedestal style chairs maintain the same form factor as a rocker, but have the single difference of sitting on top of a pedestal. This means the chair is raised slightly off the ground allowing the user to choose between legs outstretched or legs folded underneath.


Racing simulation rigs: Now these types of Xbox One gaming chairs are not specific to console gaming or PC gaming, but can be interchanged between the two and provide a very unique seating position specifically for racing or driving games.

These types of chairs generally consist of a racing style bucket seat mounted on a metal frame that extends out from the chair providing places to mount a steering wheel, pedals, and stick shift. These types of Xbox One gaming chairs will not comfortably serve the dual purposes of regular gaming and race games. Thus this will probably be a product you buy after already owning a more standard style of gaming chair.
Features of the Xbox One Gamer's Chairs
What features are important and what is not needed? This is a big question when it comes to Xbox One gaming chairs. Many console Xbox One gaming chairs come with speakers built-in, a headphone jack, or even a microphone jack. Which of these features suit your personal needs?
Maybe you already own a wireless headset and don't need any of these. Or maybe you don't own any gaming peripherals and a chair with the full package is what you're looking for. When it comes to what features a chair has, it's important to first decide what are your needs, what are your wants, and then you can compare these to your budget.
Age of technology: Pretty much all rocker and pedestal style Xbox One gaming chairs come with some sort of electronics in them. It is important to consider the age of these electronics as many of them are outdated and will require you to purchase an audio converter just to use the speakers. It's even possible to buy a newer chair where the company had some overstock of old school electronics and just went ahead and slapped them into a new model.
Style and Appearance
If you're a serious gamer than the appearance of your gaming equipment is by far and long the least important part of purchasing gaming gear. However when you do have options why not pick the one that speaks to you more.

If you have an abundance of options identified for your potential Xbox One gaming chairs than there are a few factors that could help you choose. Is it a color you like? Does it match the carpet?

Does it match the walls? Does the color scheme fit in the room your putting it? Does it visually fit in with any of your other gaming gear?

These are all important questions to ask if you're concerned about the appearance of your gaming chair, but again a serious gamer picks their equipment based on functionality and not if it looks cool, that's just a bonus most of the time.
Gamers know that console gaming and PC gaming is totally different. You game in different locations, you play different kinds of games, and you probably even play with different types of people.

So to think that with Xbox One gaming chairs it's a "one size fit all," is kind of crazy.

The Xbox One gaming chairs we have reviewed so far are great for all around gaming. Here, we want to highlight three that are particularly nice for playing an Xbox One or Xbox 360.
Let's start with the one that's the most unique. This isn't a chair that you would likely use for most stuff unless you own a ton of racing games. Calling it a Xbox One gaming chair would be far fetched, but if you're into driving games this chair is phenomenal; a full-blown racing chair for all of you seeking the authentic driving experience.
It doesn't only have a slick design, but also boasts adjustable parts. The wheels and pedals move up and down, back and forth. It is worth mentioning that the seat doesn't come with the actual pedals or wheel, just the holders for them.
Why would you use this beast? Quite simple: if you are looking for an authentic driving experience from the comfort of your home, then Playseat F1 Red is the seat for you. It mimics the real F1 driving position and it's quite stable.
While this chair is compatible with other consoles and will offer you a perfect view of your screen, it excels when it comes to racing games. Just take note of the price. While the chair has a superb design and feel, the price tag is what stops many from sealing the deal.
Pros
You feel like a real driver
Ergonomic design is intuitive and comfortable
Unrivaled F1 driving experience
Cons
No built-in speakers

It costs a small fortune
Gioteck RC-3 Foldable Gaming Chair
Our favorite part about the X Rocker Triple Flip is the storage space. For a little less money, you can get the Gioteck RC-3, which also comes with some storage space. It doesn't look quite as nice as the X Rocker, but it has a small mesh pocket on one side for small accessories, one on the back to hold on to your current issue of Game Informer, and an open box space on the bottom for controllers.
The RC-3 would be perfect for a gaming den. Its designed to look more like a clash between a space fighter cockpit and a lounge chair than it is a gaming chair. While this does have its obvious weaknesses, the biggest of which is not being able to proudly display it in a tame and subdued living room space, it more than makes up for it with its functionality and cutting edge looks.

This chair doesn't look like it blends in with your living room, but it does look cool. Its color scheme fits the usual gamer preferences: black, red, and gray. It comes with two speakers by the headrest and a volume control panel on the side. Not the fanciest chair, but good for the price.
Pros
Cool color scheme
Storage space

Cons
Seat space might be small for people who are bigger than average
The Cohesion XP 2.1 is moderately budgeted out and come with a simple sleek design. The simple and black design of the chair is sharp with an added extra red accent that runs down the chair. It folds up as well which is great to store the chair somewhere when it's not in use so it's not in the way.
The audio system on this chair is pretty impressive, especially so because of how cheap this chair really is. The build quality is pretty solid and its portability doesn't seem to hinder this at all.
This chair is a cheap and easy way to relax and experience some more premium features, such as the audio bridge and speakers, at an incredibly budget friendly and reasonable price. This chair is perfect for a kid's room or a gaming den, but larger gamers will have trouble staying comfortable in it due to its small size.
Pros
Has a sturdy wooden inner frame which gives it added durability
Has padded polyester fabric for added comfort
There's an immersive audio experience with two speakers near the headrest and a headphone jack

Folds up when the chair's not in use and allows for easy storage with a Velcro strap setup

Cons
This chair is more suitable for the younger crowd as adults will have trouble fitting in the chair

X Rocker 0717901 Triple Flip 2.1 Storage Ottoman Sound Gaming Chair with Arms
Where do you usually keep your Xbox? Not at your desk but in your living room. If you want a gaming chair, do you need to have a crazy-looking chair that draws attention to the fact that all you want to do is sit around and play video games? It seems like you can either have a nice gaming chair or a chair that looks like it belongs in your living room, but X Rocker wants you to have both.
This chair looks just like a regular chair anyone might have in their living room, but it provides you with an awesome gaming experience at the same time. It has nice armrests and a storage compartment beneath it. That's another really nice feature that you don't often find in gaming chairs.
It's big enough to store your controllers, some extra battery packs, and wires. Or you could stick some snacks and drinks in there so you don't have to keep running to the kitchen in the middle of crushing a big boss.
It gets even better. This chair comes with two built-in speakers and a subwoofer. The audio quality is excellent and because of its design, it's not totally relegated to gaming as some others seem. Your spouse or kids could be just as happy and comfortable watching TV or movies in this as well.
And if you have neighbors or friends come over, they won't make fun of you for gaming if you let them sit in this chair just one time and experience the awesomeness for themselves.
Pros
Unique storage compartment
Unique, stylish design
Subwoofer included
Cons
Can't tilt or rock as easily as other Xbox One gaming chairs
Things to Look For In a Gaming Chair While Playing the Xbox One
A chair is something you're going to be spending a lot of time in and you need something that's going to let you be as comfortable as possible.
You've got to remember that TVs and consoles are designed to cater to a living room environment. Because of this, they're geared towards gamers who'd usually play from sofas that aren't very close to their consoles and TVs.
Gaming with your Xbox One isn't going to be comfortable with any old desktop gaming chair. You'd ideally want something a little more relaxed and very adjustable so that you can easily move it around to find an ideal spot while still being comfortable.
Some of these chairs are designed to be used on a carpet and the seating position on them is far lower than normal gaming chairs. With these types of chairs, you're almost at ground level. Finding the right chair to suit your room requirements will heavily depend on things like this, so it's best to know all about the types and standards used on console gaming chairs.
The pricing point should stand out to you. You don't want something that's too expensive but you also don't want something that's too cheap or else you'll be sitting in a very inefficient chair made with cheap material.

The kind of material used in the chair is also kind of a big deal. The inside of the chair should contain soft but the resistant foam that won't cave in after being used. High-quality foam can last for months or even years without deteriorating.

Consider the kind of chair you want between a floor level chair and an office level chair. Chairs with wheels and a base are generally made for computer desks while base chairs that sit on the floor are made for consoles and television. The two generally don't swap well.

What kind of functionality do you want out of a chair and inside the chair? Being an Xbox One console user, you probably want some built-in audio or sound capability with the chair. A lot of different chairs today offer this kind of functionality in different forms. Some chairs allow you to plug headphones into them and hook up to the television and some chairs come with subwoofers and speakers built into them.

Style, while it's not overly important, is something that should speak to you. You want something that goes with the room, something that matches the flooring and something that matches your personality. With so many different color schemes and styles out there, you can pick a customized chair to your liking.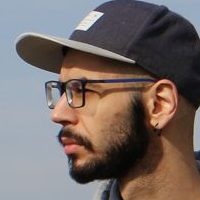 Latest posts by Xander (Editor-in-Chief)
(see all)