The Big Joe Fuf chair almost looks like a sunken couch when you first look at it.
If you've been looking for something that can seat a few of your friends, it can be difficult to find something that not only fits multiple people but is also comfortable. A lot of the XXL bean bag chairs are rough and hard to sit on.
The Big Joe Fuf bean bag is perfect if you're in the mood to snuggle with someone. It's large enough to fit a partner and yourself but still snug and cozy with a warm embrace – as all bean bags should be!
This bean bag foregoes the hard inner panels for support in favor of extra strong, reinforced double stitching to help it hold its shape. It's why it's so much softer than other large bean bags out there.

The Fuf is perfect for anyone looking for the perfect foam-feeling bean bag for movies, gaming or relaxation. The color scheme is pretty general and comes in a variety of colors as well. You won't have to worry about the chair blending in or being out of color with the rest of the room.
We're talking about several muted colors that make it such a good option to pair with any type of room. You could even pop this down in a carpeted living room without stirring up too much of a fuss with the family.
The soft, plush feel that this bean bag delivers is rather unique as most other fuf bean bags in this price range. This bean bag is designed with an emphasis on how soft and relaxing it is. It's far from 'firm' by any means and you should keep that in mind.

The extra large size and durable design also make it great for use in a sensory room as a crash pad for kids or adults with sensory issues.

Keep in mind that this Big Joe bean bag is very big. Yes, it says XXL, but it is as big as a normal-sized sofa and can take up quite a bit of space. If you have the room for it, you will have a super comfortable bean bag chair that can be used to relax watching TV, gaming or reading.
It isn't hard for me to see myself taking naps in this thing. This bean bag is filled with Big Joe's fuf-foam, which doesn't just make it super comfy, but also acts as an excellent thermal insulator. This is the perfect bean bag to sink in to on a cold night, with a good book and a hot cup of cocoa.
When you buy from Big Joe, you know you're going to get a quality comfort bean bag product. Everything from the plain brown to the off-land colors that are sure to light up a room as you enter.
Quick details:
Has a massive size of 7 feet in length so if you want to fit multiple on it, at least up to 3 people, you can easily do so


It is big enough to use as a bed if you want to take a quick nap on occasion.


The inside material is made from absorbent sponge material that's super soft to the touch and reacts to weight put on it


If it starts to lose its form, then all you have to do is fluff it up over and over to return it to its original form. Replacement foam can also be ordered if you have had the sofa for a while and feel like it is going flat or you simply want a firmer fill


Made locally right here in the USA, so you won't have to wait long to receive your product


10% of their profits go to kids charities
Pros
Despite being 7 feet in width, the overall size of the Fuf chair shipping package is actually small.


The long-lasting foam is made of some of the highest quality materials in the industry so it'll last a long time.


The material used in this bean bag chair is 80% recycled material, so it's environmentally friendly.


The unique material in the Big Joe bean bag allows you to sit in the chair from the get-go, so you don't have to wait days for the fuf chair to be usable.


Double zippers are childproof to prevent them from getting inside the bag and filling.


Replacement foam can be ordered to add firmness or replace the old filling.
Cons

Some people have trouble getting used to the foam material inside for the first couple of days they use it and it takes a little time to soften up for some.
This fuf chair from Big Joe is quite heavy and can be difficult for some to re-fluff or move to another room by themselves.
What You'll Get from This Chair
This fuf chair is a couch-like experience for a fraction of the price. If you go to any furniture store, an actual couch can cost you hundreds (or even thousands) of dollars. Big Joe's product however is about the same size as a standard couch and costs you way less.
This is more than a steal in our book.
It's one of the coziest sitting experiences we've ever had and it's comfortable for the boot to sit on, without a doubt. You'll fall in love with the overall relaxation experience as you sink into this fuf bean bag and get lost in your thoughts.
The foam is recycled, but that doesn't mean that it's any less insulating or springy than non-recycled foam is. In fact, the foam used in this bean bag is a healthy mix of several different types.
This gives it certain firmness, while still allowing the softer types of foam to provide that plush, springy feeling that all bean bag lovers chase after.
We obviously wouldn't recommend that you open it up by yourself, as it can get quite messy if some of that foam escapes the bag. When it's time to refill your bean bag, it's best to shake all of the foam to the bottom, away from the zipper before opening it. The fine particles can be particularly troublesome.
Buying Advice
This fuf bean bag chair is made and filled directly within the USA, so if you're ordering from the USA, the shipping will always be free and quick.
Make sure that the manufacturer specifies that this chair is from the USA. There are some other sites out there that try to sell knock-off Big Joe products and they do a horrible job of doing it.

When your Big Joe bean bag arrives, it will be compressed in a bag inside the box. Once you open the bag with the foam, you will need to pull the foam apart to get it into small pieces.
Then once it is placed inside the cover, it should be allowed to decompress. You may be able to use this fuf bean bag quicker than expected sometimes, though.

There will be some off-gassing from the memory foam which could last only a few hours to slowly dissipate after a few days. Keep it in a well-ventilated area for at least a few hours to avoid a headache from the fumes.

After sitting on the chair for a while, it won't expand back to its original shape completely and will need to be re-fluffed. Just turn the bag over if it is too heavy to lift. If you can handle the weight, then pick it up and drop it down to loosen the foam.
Conclusion
The Big Joe XXL Fuf Foam chair is one of the highest-quality bean bag chairs available on the market right now. Don't waste your time or money on knock-offs pretending to be the same quality as Big Joe.

Since 10% of their profits all go to charity for kids, you can feel good about your purchase knowing that Big Joe is a company that cares. It is very easy to buy products from them not only because of the quality, but also because it feels good to support companies that do the right thing.

Wherever you end up using this Big Joe bean bag, in the spare room, your living room or a kid's playroom, the Fuf bean bag will see a lot of use. Don't be surprised if you have to fight over it when you want to relax and watch TV or read a book. The only problem we have with it is that it is so cozy you may find yourself falling asleep in it more often than not!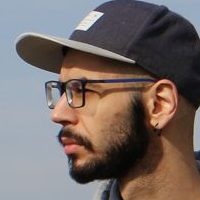 Latest posts by Xander (Editor-in-Chief)
(see all)