Do you want to enjoy your movie or listening experience when you're using your television? Do you frequently binge watch your favorite TV series at night? Do you always watch movies on a nightly basis and those movies tend to be so loud that you wake up the other members of your family?
These are situations that call for the use of a pair of headphones. Headphones are great in that they are not only portable, but they also keep the sound to the person who is wearing the said peripheral. Now, if you're watching on your TV because it has a bigger display, but you also want to use a pair of cans, then you've come to the right article.
Comfortable, different connectivity options,
Ergonomic
Pretty good sound quality
Included stand that also acts as a charger
Inexpensive, pretty good sound for the price
Comfortable, great battery life
In this article, I will talk about the best wireless headphones that you can use for your television. I will only talk about the best wireless headphones for TV since it is the most convenient when it comes to enjoying your movies, music, and games when you're watching on the TV.
Before I go on to recommend the best wireless headphones for TV, I will first talk about the intricacies of the said peripheral.
What are wireless TV headphones?
Wireless headphones for TV aren't entirely new. In fact, there are already a lot of wireless TV headphones that you can use on your smartphone as well as your computer and game consoles. The same idea also applies to the different wireless headphones specifically for the TV, but there are some differences.
One major difference is that the connections used to power this thing up is a bit different than the ones you commonly use on the PC, for example. There are two main types of connections that you can use when powering on a pair of wireless headphones and that is either the digital or analog connections.
The analog inputs make use of either the RCA (audio in and out ports) or the 3.5mm (otherwise referred to as the 1/8 jack). Usually, wireless headphones for gaming that make use of the analog inputs do not rely on the TV set's volume control as it can be controlled from either the transmitter or the headphones itself. The digital inputs, on the other hand, make use of either the digital optical audio jack, coaxial audio jack, or the USB connection (which can be found on newer television sets).
The major difference between the two is that the digital inputs tend to have a better sound quality than the pair of headphones that still uses the analog connection (though, there are times that this isn't the case). Also, wireless TV headphones that make use of the digital connections also have other functionalities as well (like Surround sound, for example).
So, how do they function? Well, as previously mentioned, the idea is still the same: it makes use of a transmitter which you plug into the TV via digital or analog and then the transmitter will get signals from the source (in this case, the TV), and it will then be transmitted and amplified to the headphones.
Now, wireless TV headphones make use of three types of signals: radio frequency (RF), bluetooth, and infrared.
1: Radio frequency
Come from the analog inputs, the radio frequency is one of the most common signals used in best wireless headphones for TV. It has a travel distance of 15m up to a 100m and it depends on the headphone's transmitter. The major advantage of the RF signals is that it allows you to make use of a lot of headphones because it can tune in to a specific channel that the transmitter is using.
The downsides are that RF signals cannot penetrate through thick walls and they sometimes produce a static hiss when you're too far away from the transmitter.
2: Bluetooth
Mainly used by digital transmitters, the Bluetooth wireless headphone is probably the most versatile since Bluetooth is already a standard in most modern gadgets. If your TV doesn't come with the Bluetooth technology, you can simply buy an adapter for it.
3: Infrared
It uses the same IR technology used by your remote controls, remote-controlled toys, etc. It basically uses an infrared light, which is an invisible light that flashes towards the transmitter and then goes back to the receiver (headphones) with the audio data from the source. The biggest downside to this type of signal is that you have to be in the line of sight of the transmitter. Otherwise, you won't be receiving those audio signals.
Now that you are educated about what wireless TV headphones are and how they work, I will now talk about the best types of wireless headphones for TV.
Best Headphones for TV – Wireless/Cordless Headphones Reviews
Power Acoustik Farenheit HP-902 RFT
Type: Radio frequency.
Pros
Good sound, two headphones, RCA inputs.
Cons
Build quality is cheap, requires AAA batteries.
When you hear the words "wireless headphones", it usually means that the price is way above what is offered by their wired counterparts. But, if you just want to spend some money on a pair of best wireless TV headphones that don't really break the bank, then the Power Acoustik Farenheit HP-902 RFT is for you.
Now, since the name of the product is too long, I will just refer to this headphone as the "HP-902 RFT" for brevity. Anyway, this wireless headphone makes use of the RF signals, which again, allows you to hook up multiple headphones thanks to its multiple channels.
The cool thing about this wireless headphone is that when you purchase it, you will actually be receiving two pairs of headphones!
That's right! This is perfect if you want to have another person hone in on the action that's on screen, without disturbing the other members of the household! In terms of the sound quality, the HP-902 RFT has a neutral sound signature which means that it doesn't produce that boomy bass, amazing highs, and prominent mids.
However, for the price that is below $100, it is pretty much acceptable. The sound quality is, in fact, one of the better ones at a sub $100 price.
The transmitter also has two RCA inputs which you can utilize if you want. It can hook up to four HP-902 RFT headphones which makes it a great product if you want to share it with three other people!
Since this is an inexpensive pair of cans, you can expect it to have some compromises. First is the build quality. It feels plastic, though, I have to commend the manufacturer for creating a comfortable pair of wireless headphones for TV.
Second, it makes use of AAA batteries which is not included. It is economical that you get a rechargeable pair. Even though you have to buy your own, the good thing is that this kind of battery is really inexpensive.
If you're just looking for an inexpensive pair of wireless TV headphones that you can use for the TV, the Power Acoustik Farenheit HP-902 RFT is a great choice.
Type: Radio frequency
Pros
Inexpensive, pretty good sound for the price, comfortable, a great battery life.
Cons
Doesn't give punchy low frequencies.
If you want another budget option, then I highly recommend the Sony MDRRF985RK. Sony is another great company that makes quality headphones, and this is one of their products that you can use for your TV and other devices as well.
The Sony MDRRF985RK makes use of an RF transmitter which has RCA inputs as well as a 3.5mm connector. This gives you versatility with two analog input options which makes it great if you have a TV that only supports either one of them.
The HP-902 RFT above doesn't come with its own batteries, but the Sony MDRRF985RK does come with its own pair. What's more, the transmitter also acts as its charging dock so you can simply rest the headphones on top of it for charging.
One of the hallmark features of the Sony MDRRF985RK is its impressive battery life. At full charge, it will last up to 25 hours of playback time and it only takes a total of 3.5 hours to charge the unit's batteries.
It has a neutral soundstage which may put off people who want a pair of wireless headphones for TV that can give that punchy bass or lower frequencies. The cool thing, though, is that the MDRRF985RK has an impressive noise-cancellation feature which makes an external sound not go into the headphones while you're wearing them. The sounds that come from the cans will also not leak out due to the closed design of the headphone.
This wireless TV headphones is also very comfortable, but I have to point out that this, too, uses pleather earcups. Even though they're comfortable most of the time, you will want to remove them after a couple of hours to let your ears breathe.
The Sony MDRRF985RK's range is also pretty good as it is rated to have a total of 100 feet of range. Just remember that since it uses the RF signals, thick walls will hinder the signal strength of the transmitter.
If you want a budget wireless TV headphones from a reputable company, the Sony MDRRF985RK is something that you might want to consider.
Insignia NS-WHP314 Review
Type: Radio frequency
Pros
Great voice clarity, comes with own batteries, inexpensive.
Cons
Slightly tricky charging.
Another great budget option, the Insignia NS-WHP314 is great if you want wireless headphones for TV that already comes with its own rechargeable batteries. The NS-WHP314 is lightweight as it only weighs a pound. Furthermore, it uses pleather earcups that do provide comfort, but again, you have to let your ears breathe from time to time.
It sports a matte black finish, and it also comes with volume controls on the right headphone for convenience. The transmitter uses RCA inputs so basically all TVs can support this headphone. It also acts as the charging base for the headphones as well.
There is something to keep in mind when using the Insignia NS-WHP314. It makes use of the 2.4GHz frequency, which as you can tell, is also used by your router and other electronic devices as well. That is why a lot of people complain about dropped signals when using this product. There is a workaround here.
Most modern routers nowadays are dual-band routers which means that it has a 2.4GHz frequency band and the 5GHz band. To avoid any issues, make use of the 5GHz band so that it will not conflict with the headphone's signals. Aside from this common issue, there is another thing that I must point out. The transmitter is also the charger for the batteries, but it seems to require an intricate way of charging it.
The wireless TV headphones must be placed exactly where it needs to before charging. And when I say exactly, I really meant that it will only charge if it fits its place exactly the way it is supposed to! Meaning, the headphone should not move even for a bit. Otherwise, charging will be interrupted and you will have to place it correctly again.
Despite this annoyance, the Insignia NS-WHP314 proves that even inexpensive wireless headphones for TV are great.
It offers superb voice clarity; something that a lot of people who buy wireless TV headphones want in their products. For its price, it doesn't offer a pretty good soundstage; just decent. But again, it does improve the voices that you hear while wearing them pretty well. It may not have that really good sound performance, but with its improved clarity, comfort, and rechargeable batteries, the Insignia NS-WHP314 is a worthy purchase.
Type: Radio frequency.
Pros
Comfortable, different connectivity options, ergonomic.
Cons
Max volume is not as loud compared to other headphones.
Best wireless headphones for TV need not be expensive to be really great. In fact, you can snag one up for under $100 and you're still going to get the performance you deserve.
The AudioMX HG-21B is one of those wireless TV headphones that will make you happy because it is a perfect peripheral for your late night binge watching on the TV. This headphone also has a closed-back design which doesn't leak sound off of the cans.
Everything you need to make the AudioMX HG-21B up and running is included in its package: from the batteries to the charging/transmitter base, to the necessary RCA and 3.5mm cables. The box is also pretty good, and it doesn't look cheap at all.
Speaking of which, the AudioMX HG-21B is pretty comfortable. It uses leather earpads, and it has an oval design which allows for maximum comfort no matter your head size. The headband is also retractable so that you can custom-tune the headphone to fit snugly on your head.
This pair of wireless headphones for TV also comes with its own charging dock and you simply place the cans on top of it to start charging. It is recommended that you charge the batteries for about 7 hours straight to calibrate it. On the right headphone, you will find the power and the volume controls.
This is great as it allows you to control the volume without having to set it up from the base. You can also power down the headphone by long pressing the power button for 3 seconds.
The AudioMX HG-21B allows you to hook this headphone up using either the RCA or 3.5mm inputs. This allows for much versatility as modern TVs should have this one and even if you have an old set, these jacks are guaranteed to be present.
In terms of wireless range, the AudioMX HG-21B makes use of the 2.4GHz wireless frequency and it has a range of up to 30 meters (99 feet). To avoid problems with the frequency, make sure to change your router's frequency to 5GHz.
This pair of wireless TV headphones has a solid build quality, and it is also ergonomic as well. The only negative thing (well, not really big of a deal) I can talk about this headphone is that its max volume is not as loud compared to the other wireless headphones for TV on this list.
But, for the price of under $100, the AudioMX HG-21B is a steal given its feature set and comfort.
Type: Radio frequency
Pros
Pretty good sound quality, included stand that also acts as a charger.
Cons
If you're an audiophile, you might have heard of the brand "Sennheiser". This German company is well known for creating amazing sounding TV headphones. The Sennheiser RS 165 is another great product and is a wireless headphone that you can use for your TV.
It uses RF signals just like the previous recommendations, but there are a few things that make this pair of cans standout. First is its included batteries and headphone stand/base/transmitter. The RS 165 makes use of two AA batteries which are tucked inside the headphone (one on either cup).
The manual states that you have to charge the batteries for 16 hours to calibrate fully the batteries to an optimal level. Subsequent charging times will only require 8 hours. Anyway, where the first recommendation doesn't even come with batteries, the Sennheiser RS 165 boasts a transmitter that also acts as a charging hub.
All you have to do is place the headphone on top of it and it should charge just fine. It makes use of a power adapter which Sennheiser is kind enough to include it in the package. For connecting the transmitter to your TV, it makes use of the analog 3.5mm input which is pretty standard for RF types wireless transmitters. Most, if not all, TV sets should be able to support the RS 165.
Sound performance is excellent. It still has that predominantly neutral sound, but what makes this different from the HP-902 RFT above is that everything is more punctuated. I love the fact that the voices are much more audible and there is also a bass boost feature that adds a bit more bass. Though, I have to caution to use the feature sparingly as it has been known to cause muddy low frequencies in certain situations.
The Sennheiser RS 165 is also pretty comfortable. It makes use of pleather earcups and the overall build quality is nice. The headphone is pretty comfortable, but since it uses pleather earcups, you may need to remove the headphone from your head from time to time to allow your ears to breathe.
Its transmitter can also support another pair of RS 165 headphones, but I do have to say that it will cost you another $140. Whether you're up to grabbing another pair of RS 165 is a matter of preference.
This wireless headphones for TV is closed-back in nature which means that sound will not leak off from the headphones. This is perfect if you do not want to disturb anyone in your house, whilst enjoying your favorite shows, movies, or games. If you have the money, the Sennheiser RS 165 is definitely one great wireless headphones for TV that you can find on the market.
What you need to look for when buying (wireless) headphones for TV?
When buying wireless headphones for TV, you need to be aware of a few things first to truly get the best one for you.
1. Voice clarity
unlike headphones specifically for listening to music, TV headphones do not emphasize on sound quality. Instead, best wireless headphones for TVs are tuned more for voice clarity. Get a pair of TV headphones that improves the voice output of your TV.
2. Comfort
most people tend to watch their favorite shows and movies for hours on end. To ensure that you're still going to want to use your headphones for extended periods of time, it is important that it has to be comfortable. All the wireless headphones for TV I mentioned in the article are guaranteed to be comfortable to use for hours.
3. Battery Life
Wireless headphones' performance deteriorates when they are low on juice. You want to have a pair of wireless cans that have a decent battery life. For headphones specifically made for TVs, you would want a headphone that can last, at least, 20 hours.
4. Connectivity
Most wireless headphones for TV are connected via the analog or digital outputs. You want to have a wireless headphone that is compatible with the connection options your TV has.
5. Extras
and by extras, I meant extra features and accessories. Some budget headphones do not come with their own batteries or charging dock while some do. Some headphones come with surround sound, and others don't. Even though they might be a bit on the
How to connect the wireless headphones to the TV?
After purchasing your wireless headphones, how do you connect them to your TV so that you can use them immediately? Well, you have to know first the inputs of the device. Some headphones use analog inputs while others make use of digital inputs.
Analog inputs include the 3.5mm connector, the 6.35mm connector, and the line-in RCA line-in inputs. For the digital connections, wireless headphones will use either the USB, Digital Optical Audio, or the Coaxial input. To connect wireless headphones to the TV, you need to plug the appropriate cables from the transmitter to your TV.
For analog inputs, they are just plugged and play. For digital inputs, however, you will need to have a DAC first before you can plug it into the TV. So basically, transmitter >DAC >TV. There are some wireless headphones that come included with a DAC, but for others, you will need to buy one separately.
Once the appropriate cables are inserted, you can then power on the transmitter and then turn on your wireless headphones and you're good to go!
Conclusion
The best wireless headphones for TV are a godsend for people who love watching movies or their favorite TV shows late at night without waking up the rest of the household. Typically, you would want a pair of wireless headphones that have a closed-back design so that the sound will not leak off of the headphones.
If sound leakage is not an issue for you, an open-backed headphone is good because it gives you more depth in terms of sound.
Wireless headphones give you the freedom to move freely as it doesn't have those nagging cables to hinder your movement. There are a couple of things you would want in a pair of wireless headphones and that is a comfort, a great battery life, lots of connectivity options, and features.
All the best wireless headphones for TV in this article are worth your money as they offer a pretty good sound that doesn't break the bank.
I hope that this article has helped you get the best wireless headphones for TV.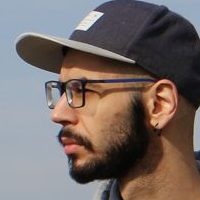 Latest posts by Xander (Editor-in-Chief)
(see all)