In today's world, the internet has become a major part of everyone's life. The internet has brought about a major change in the way we learn, communicate and also the way modern retailers conduct their business.
But having a computer alone can't get you connected to the worldwide web, not without the help of a modem. Whether it is to stream high quality shows on Netflix, download large games or even Tweet. Most of what we do relies on our connectivity to the internet.
Eventually, you're going to have to upgrade to one of the Best modem router combos. Most people like having their modem and
wireless router
in the same device, although there are several up's and downs to this it's safe to say that many basic internet users appreciate how these simple
modem router combo
devices can be.
Amazing speed and connection reliability.
It's app-enabled, which makes viewing or changing settings on your network a breeze.
The device is very easy to
set-up and use.
Glossy piano black finish that looks sleek and modern thanks to some slight curves.
More than just a cable router and modem combo.
When it comes to performance, the SURFboard is above average.
If you find yourself looking to upgrade your old one or even if you happen to be purchasing one router and modem combo for the first time, whether you're a gamer, a movie buff or simply a hard worker this guide with the best modem router combos would help you make the best decision.
Read also:
We advise you to bookmark this page now and revisit it before you make any purchase because we constantly update it with the lowest prices.
Netgear Nighthawk AC1900 smart WiFi router (C7000)

The Netgear Nighthawk C7000 WiFi modem router combo provides amazing speed and connection reliability. This device happens to be one of the best modem router combo with excellent hardware and great flexibility.
The C7000 router modem combo allows you to easily setup and maintain your network with no complicated procedures. The Netgear Nighthawk C7000 is the fastest cable modem router available with AC1900 WiFi. Provided that you have the right connection, the modem can reach speeds up to 1.9Gbps. Its powerful 1.6GHz processor boosts its performance for gaming and streaming.
It comes with 128 MB of flash memory along with 256 MB RAM. The C7000 has a built-in high-speed DOCSIS 3.0 24×8 Channel Bonding Cable Modem which reaches up to 960 Mbps download speeds. When it comes to terms of security, the Nighthawk has nothing to compromise.
The Nighthawk has some pretty impressive security features like – customized URL, guest network access, WiFi protected access (WPA, WPA2 – PSK), double firewall protection (SPI and NAT), and denial-of-service (DoS) attack prevention.
Another good thing about this router modem combo unit is that it is so compact. Netgear has done a great job by packing so much power into such a small space. The Nighthawk only weighs 1.6lb, and it's got a great monolith-like design to it. It's designed to be vertically oriented, and it stands upright.
In addition to its four (10/100/1000 Mbps) Ethernet ports, the Nighthawk also has a USB 2.0 port on it. The device supports the following wireless standards – IEEE® 802.11 b/g/n 2.4GHz + 256 QAM support and IEEE 802.11 a/n/ac 5GHz.The Nighthawk is also app-enabled which makes viewing or changing settings on your network a breeze.
Overall, If you are setting up a network, home or small office, the Netgear Nighthawk c7000 modem router combo should be on your short list of options for Internet equipment basing on the fact that it's a very easy to use, stable and secure device.
AC750 WiFi dual band gigabit ADSL2+ modem router
The AC750 is an ADSL2+ modem router combo that's fit to the run the Internet distribution needs of a fairly typical home network, this device has been designed to fit UK inputs, so will require an adaptor for US usage.
This device supports 300 Mbps 802.11n wireless connections, and its Ethernet ports are of the Gigabit variety. The device is also very easy to set-up and use. Not bad traits at all for a model that's inexpensive.
Physically, the TP-Link has a glossy piano black finish that looks sleek and modern thanks to some slight curves. There are three antennas at the rear, and this is the only part of the router that's a little old-fashioned unlike some devices with internal antennas these days. The AC750 is a dual-band router so separating traffic won't be an issue.
With this function, you could use the 2.4GHz network to distribute videos to your TV, and then use the 5GHz network for your laptops and computers in order to facilitate faster file transfers without impacting the streaming performance to the TV.
When it comes to performance, the AC750 router and modem combo show some fairly good results for devices in its price range. Although the AC750 may not be the fastest performer when it comes to dual-band networking, it's suitable for a typical home environment in which there are a couple of wireless computers, a couple more mobile devices, and a smart TV.
Furthermore, the ADSL2+ performance is pretty fast and has zero performance issues. The AC750 comes with an USB port which you can use to share printers or media.
The security options on this modem are standard like many others and other special features include QoS, parental features (time-based usage and URL filtering), port-forwarding facilities and UPnP.
There's not much to dislike about the AC750 modem router combo. It might not be the fastest performer but proves to be very dependable. If you happen to be looking for something inexpensive and basic, the AC750 is something you should consider buying.
ARRIS SURFboard SBG6950AC2
The SURFboard SBG6950AC2 gateway by ARRIS is more than just a cable router and modem combo.
This device functions as an 802.11ac WiFi router (turns out to be the first cable modem in the market to support 11ac) and also supports a technology called MoCA (Multimedia over Coaxial) which enables users to extend Wi-Fi over existing coaxial cable.
This is an ambitious device with robust hardware, yet its integrated wireless router capability is not as speedy as other dedicated dual-band 802.11ac routers.
When it comes to physical appearance, the device turns out to be medium-sized and weighs around 2.64 pounds. The surfboard comes equipped with wireless functionality and modern hardware. The router has a dual-band functionality and offers up to 686 mbps at the 2.4GHz band and up to 1900Mbps at the 5GHz band.
The device uses a Broadcom chipset and has 3X3 MIMO internal antennas. The SURFboard is also DOCSIS 3.0-compliant. DOCSIS is a standard for transferring high-speed data over coaxial cable. The front panel of the surfboard is equipped with five LED indicators to represent, power, send/receive, online status, 2.4GHz and 5 GHz Wi-Fi activity.
The rear panel has four Gigabit Ethernet ports, a coaxial connector (female, "Y"), and power. There's also a tiny reset button to reset back to factory settings. WPS enabled devices can connect with the help of the WPS button present on the top of the device.
Setting up the device can be done with the help of the quick start guide that is provided with the device and isn't very complicated(although like most modems contacting your ISP may be necessary).
The UI although a bit outdated has a lot of settings to offer. Features like parental controls, diagnostics, firewall, DDNS, guest networking, and wireless controls can easily be accessed from the homepage.
Other features include typical settings you'd find on any premium dual-band router such as IP and MAC address filtering, port forwarding, DMZ, and IPSec and PPTP pass-through for VPN connections.
When it comes to performance, the SURFboard turns out to be above average. Overall if you are looking for a router modem combo that's simple yet advanced the getting the surfboard would be a pretty good choice to make.
Netgear C3000 cable modem router
If you prefer the speed and efficiency of a dual-band router but still don't want to pay a lot the NETGEAR N600 WiFi DOCSIS 3.0 Cable Modem Router combo (C3700) might be something you'd want to consider.
The C3700 offers a lot of the same tech but with dual-band capabilities in the router. This router modem combo features DOCSIS 3.0 tech with eight downstream channels and four upstream channels (8×4), allowing for cable Internet speeds up to 340 Mbps.
The dual-band router offers wireless speeds up to 300 Mbps on each band. It's certified to work with all major U.S. ISPs, includes Gigabit Ethernet Ports if you'd prefer to go wired for faster service and also features an USB port to wirelessly share your device's hard drive.
The N600 router and modem combo is a slightly beefier version of the N300 DOCSIS 3.0 Modem Router and is ideal if you're likely to have more than a few clients on the same network.
The C3700 looks just like the C3000 but has slightly specs. The C3000 comes with dual-band 802.11n functionality which is capable of providing a theoretical 300Mbps with each of the 2.4 and 5GHz bands.
There are Gigabit Ethernet ports and a single USB 2.0 port on the rear panel. The front panel comes equipped with LEDs indicators which provide the status of uplink and down-link cable connections, power, WAN activity, LAN port connections, USB port, and each wireless band. This cable modem is DOCSIS 3.0-compliant and is compatible with major U.S. ISPs.
Setup for this router modem combo is quite simple, thanks to an installation guide that outlines six steps to get going. Although the setup is simple most users will have to call their ISPs and provide the modem's MAC address. Provided you follow the instructions as directed your device should be ready for use in less than 15minutes.
The modem also includes features like NAT, SPI firewall, live parental controls, and the ReadyNAS app that allows NAS functionality with a connected USB drive. All of these features can be accessed via Netgear's Genie interface.
Performance of this router and modem combo is quietly outstanding. The C3700 can be used as both as an excellent cable modem and a perfectly fine wireless router. Although excellent streaming high-definition video among multiple devices or doing a lot of online gaming might not be the C3700's cup of tea.
If the main purpose is to check social networks and email or stream online video, the C3700 router modem combo will work fine.
Motorola MG7550 16×4 cable modem AC1900
One of the most important considerations one takes into account while selecting the best modem router combo device is reliability. The Motorola AC1900 although a little expensive, is worth it because it means your Internet will almost always be reliable and that's worth a lot in our age of connected smartphones, computers, and wearables.
Apart from reliability, the AC1900 offers speeds up to 686 Mbps it has four Gigabit Ethernet ports, as well as a "Wireless Power Boost" that broadcasts as far out as it can up to the legal limit. To add to the pros almost every major internet provider works with the AC1900 so this is a remarkable choice for replacing the standard modem/router device. The Motorola MG7550 Gateway handles both modem and router duties in one package.
When it comes to technical terms the AC1900 is a 16×4 DOCSIS 3.0 cable modem and offers 16 downstream channels for speeds up to 686 Mbps and 4 upstream channels for speeds up to 123 Mbps. Downloads on this device are 16 times faster than DOCSIS 2.0.
This modem router combo also has a full-band capture digital tuner for even higher speeds and a faster, more reliable Internet. The device Works with DOCSIS 3.0, 2.0, and 1.1 services. The AC1900 has 4 Gigabit Ethernet ports and 3 internal antennas support three send and three receive channels.
The WiFi works with IEEE 802.11 n, ac, g, and b devices including smartphones, computers, HDTVs, and game stations and offers Wireless Power Boost to the FCC limit for extended speed and range. The device comes with a unique wireless security password for fast, easy setup (User can change the password easily.)
Other features like an advanced firewall for added security and built-in parental control are standard on this device. The Device also supports IPv4 and IPv6 for powerful, flexible network addressing and provides high-speed shared Internet for up to 253 wireless and Ethernet devices. This router modem combo comes equipped with 10 LED indicators for each of its functions.
The MG7550 Gateway is pretty standard looking as far as cable modems/gateways go. The vertical black strip on the front includes the Motorola logo at the top, and your general notification LED's down the remainder of the front panel.
From top to bottom you'll have: Power, Downstream indicator, Upstream indicator, Online indicator, 2.4GHz WLAN, 5GHz WLAN, WPS discovery LED. The setup of the device is pretty standard for most other devices. Once connected, you simply open a web browser and point it at a specific local IP address that will let you dive into more settings than most users will ever need.
Performance of this best modem router combo will vary based on your ISP and connection speed, but the overall performance of the device is quietly outstanding. Being 16×4 modem, it can pull in 16 downstream channels and 4 upstream. Your results will, of course, vary based on the type of service you have with your ISP, but this router modem combo is capable of pulling up to 686Mbps downstream and pushing 123Mbps upstream.
The MG7550 is a pretty amazing device when compared to the other best modem router combos in its price range. Gateway is a solid contender that performs admirably. The MG7550 is also certified to work with most popular ISPs and should leave you no problem.
If you're looking for a compact package, and of course some of the best wireless speed for a gateway, well then you've got a winner.
Best router and modem combo - Netgear D6200
If you happen to be on a budget and you're looking for an all-in-one, then the D6200 modem router combo is Netgear's one that you seek for. It bonds AC1200 802.11ac WiFi with an ADSL2+ modem for an appealing price.

When it comes to a physical appearance from a visual perspective, the D6200 looks dated. With that said this is a common Netgear design, and we'd love to see it follow the more exciting lines the company created for its flagship, the Nighthawk.

It's very simple to set up the D6200 and the same happens with all Netgear products. With the help of the guide, your router modem combo should be ready for use in no time. Apart from this, the D6200 is fairly straightforward. It has four Gigabit Ethernet ports, one USB 2.0 port, and it supports IPv6 and WPS/WPA/WPA2 security.

If you happen to be looking for something cheap and aren't very concerned about top-notch performance, then this is something you should consider buying. The D6200 is cheap for an 802.11ac router with integrated modem and if you aren't in a fiber area and determined to have a single box upgrade to your existing, aging ISP router it should do the job.

The Netgear D6200 modem router combo is a sensible option being a modem all-in-one for an affordable price. But if you are not on a budget, then there are better options out there.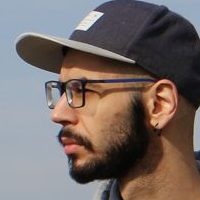 Latest posts by Xander (Editor-in-Chief)
(see all)