Are you fond of using headphones for listening to any form of audio, be it from your computer or your smartphone? Then you might also want to add an amplifier to your best headphones for gaming to improve your gaming experience.
Headphones are great when it comes to playing music or games because they give a much more immersive experience than, say, listening to audio through a discrete speaker system.
Creative Sound Blaster E5
Highly versatile and impressive Audio quality
Solid Build
Bluetooth
Supports headphones and speaker systems
Simple yet durable, Pretty good audio performance
Solid build quality, comes with a DAC,
Works on a PC and smartphone, Portable
You might be enjoying your headphones now, but you might not have it working to its full potential because of various factors. Unbeknownst to many, your computer and your smartphone have a DAC and a headphone amplifier of some sort.
The former converts digital data to analog signals, whereas the latter provides an ample boost to your headphones so that you can actually hear the sound that comes from the digital file.
Now, headphone amplifiers might be a foreign subject for many, but for audiophiles, a headphone amplifier is crucial. In this article, I will talk about the best headphone amplifiers: what they do, who are they for, etc. I will also post some recommendations on some of the best headphone amplifiers out there, should you wish to get one for yourself.
All Featured Top Headphone Amplifiers in 2020
What is a Headphone Amplifier?
A headphone amplifier is just what its name implies: it amplifies the analog signal that comes from the digital-to-analog converter so that you can hear the sound using your own pair of cans. Now, that is just the basic function of a headphone amplifier, but there are still a lot of things that it can do.
As previously mentioned, your computer and your smartphone already have a built-in headphone amplifier of sorts, but it is not that powerful. You will need an external best headphone amplifier to truly bring out the best of the headphones you're using.
Best headphone amplifiers, aside from their basic functionality, have two main functions that make them a must-have for audiophiles.
First is that it improves the quality of the audio output. Without getting too technical, it improves the sound quality by allowing you to enhance the analog signal from your DAC and a standalone headphone amp also allows you to increase the overall volume because of that.
Second, it has more power than an onboard headphone amp. A discrete best headphone amplifier will have more power (or more voltage). Therefore, it can drive those power-hungry headphones that have high impedance.
High-impedance headphones may work on an onboard solution, for example, but it might not have the necessary power to help it reach its full potential. In other words, if you're using a high-impedance headphone on a smartphone, for example, the volume might be low, or the headphones might not even work properly.
There are two important factors to look at before you buy the best headphone amplifier (if you even need one): headphone sensitivity or efficiency and impedance.
Headphone sensitivity (or sometimes referred to as "efficiency" in some spec sheets), is a measure of how loud the peripheral can be given a certain amount of power. Usually, you will see the sensitivity measured in decibels (such as 95 dB). The higher the decibel rating, the more efficient the headphones will be.
As a general rule of thumb, if the sensitivity of the headphones is greater than 98 decibels, then it means that it is audible enough even when used with an onboard best headphone amplifier. However, if sensitivity is below 95 dB, then you will definitely need an external headphone amp.
Another factor that you should consider is the headphones' impedance. The impedance is a term that is hard to explain thoroughly. It is denoted by Ohms. Basically, all you have to be aware of is how high or how low the impedance is.
Low-impedance headphones (<80 Ohms) should work fine without a headphone amp. Generally, most headphones have an impedance rating of 32 to 38 Ohms. Anything above 80 Ohms is considered a headphone with "high impedance.". If your particular set of cans has a high impedance rating, then you will definitely need a standalone best headphone amplifier to ensure that it gets enough juice to power it up completely.
Now, I just want to quash a misconception as regards the best headphone amplifiers. Most people think that the main job of the headphone amp is to increase the volume level of your headphone to stellar proportions. Although there is a grain of truth in that (it does increase the overall volume), you should know that the best headphone amplifiers not only amplify the volume of the audio, but they also improve the sound, making it cleaner and more pleasing to the ears.
There are also two types of headphone amps: portable and desktop. The former is an amp that you can readily bring with you because of its smaller form factor, whereas the latter is best used on a PC.
There are also two kinds of amps: the solid-state and the tube amp. For the purpose of this article, I will just recommend the former kind of headphone amp because it is much more affordable than the tube amp, and I believe that most people would opt for a much cheaper solution.With all of that being said, there are still some important terminologies you need to know about these things.
Gaming Headphone AMP – Important Terminologies
The best headphone amplifiers might not be known to a lot of people, but it is important that you know some of the terminologies being used when describing these components. Below are just some of the commonly used terminologies associated with a headphone amplifier.
Impedance
A highly technical term to describe in detail, but the main thing you need to know is if your headphone is low impedance or high impedance. Low-impedance headphones (8 to 32 Ohms) can be powered by an onboard amp, whereas high-impedance headphones will require a dedicated and more powerful best headphone amplifier to truly release their full potential. The impedance rating is denoted by Ohm/s.
Sensitivity
Sensitivity, as shown on spec sheets, refers to the headphone's volume output given a certain amount of power. It is important to know this because it will help you decide which best headphone amplifiers to get.
Source
In the context of headphone amps, the source can either be two things: the sound that is coming from your headphone or that from the original audio file. Usually, it refers to the output audio (in this case, the headphone audio).
Output Impedance
Refers to the impedance rating of the amplifier. For best results, the amp's output impedance should be at least 1/8 of the impedance of your headphones. So, if your headphone has an impedance of 32 Ohms, the optimal output impedance of the amp should be 4 Ohms (32/8).
Damping Factor
The calculation in the "output impedance" section is actually the damping factor. Given that we divided the value by 8, the damping factor is 8. By definition, the damping factor is just the headphone impedance divided by the output impedance of the headphone amp.
THD+N
This acronym stands for "Total Harmonic Distortion plus Noise." In layman's terms, it refers to the total sound plus the noise that comes with the conversion (referring to the DAC).
Now that you know what a headphone amp does, we will now post my recommendations for the best ones you can find. Do note that we will post both desktop and portable headphone amplifiers so that you can choose what's best according to your preferences.
The Best Portable Headphone Amplifiers
Best Budget Headphone AMP + DAC – FIIO E17K Alpen Review
Type: Portable
Output impedance: <0.3 Ohms
Pros
Solid build quality
Comes with a DAC
Works on a PC and smartphone
Cons
Only supports headphone impedance up to 150 Ohms
Slightly lower SnR than other amps
FIIO is a respected company when it comes to audiophile products. The FIIO E17K Alpen is one of their best products because of its portability and its functionality. The E17 is a DAC and AMP combo, which means that you're getting the best sound quality there is. The DAC converts the digital audio file analog signals, and then the headphone amp will ensure that you get the best possible audio quality.
This DAC+AMP combo comes with a slew of features. For one, it has again and bass boost functionality that effectively increases the gain and the bass response of the amp. The added gain toggle can help you power those high-impedance headphones. One of the main reasons why the E17 is so popular is because of its versatility. You can use this best portable headphone amp if you're on the go, or you can utilize it as a DAC+AMP for computer use with the included USB cable. Best of all, there are no drivers; so, it works right off the bat!
Although there is much to love about this product, it does have its shortcomings. Despite it having a headphone amplifier, the FIIO E17K Alpen can only drive up to 150 Ohms headphones. Also, the DAC+AMP combo is reportedly going to last up to 12 hours, but effectively, it only lasts up to 6 hours depending on the charge. Finally, the signal-to-noise ratio is low at only 106 dB.
Despite these shortcomings, the FIIO E17K Alpen has an impressive build quality, plus it comes with DAC as well, so if you want a DAC+AMP combo, the FIIO E17K Alpen should definitely be on top of the list!
Best Cheap Portable Headphone AMP– Cambridge Audio DacMagic XS v2 Review
Type: Portable
Output Impedance: 0.5 Ohms
Pros
Highly portable
Big volume buttons for easy access
Cons
Too basic for some
Cannot be used without a computer
If you want one of the simplest, no-frills best headphone amplifiers on the market, then the Cambridge Audio DacMagic XS V2 fits the bill. This is another DAC+AMP combo, and a lot of people love it because of its portability. In fact, this is so portable that it is the size of a standard MP3 player. For those of you who are wondering what's new with the second version of this product, it is just the additional colors you can get.
The design of the DacMagic XS V2 is pretty simple. It has an MP3 player-sized body, with two buttons on the front for the volume controls. On the top, you will find the micro USB port to connect it to your computer, and at the bottom, you will find the 3.5mm headphone jack. Out of the box, the DacMagic XS V2 only supports 24-bit depth and 96 KHz frequencies. However, if you connect this one to a Windows PC, download its drivers from the Cambridge Audio website, and you will unlock its full potential at 24-bit/192KHz.
Even if you're using the default frequency, it is actually still pretty good. It provides a clean sound without any distortions, and the bass response is actually quite good as well. The highs and the mids are prominent, and nothing is overpowering at all. Remember that this product has a built-in DAC. It is powered by the ESS9023 24-bit DAC, which offers an impressive sound quality despite its miniature stature.
Now, even though the product is highly portable, what surprises a lot of people is that it doesn't come with a battery pack. Therefore, you can only use this if you plug it into your computer. Lastly, the DacMagic XS V2 doesn't offer other ports, and you're stuck with only the 3.5mm jack to power your headphones. Fortunately, this DAC+AMP is able to power headphones with impedances of up to 330 Ohms.
The Cambridge Audio DacMagic XS V2 might be simple, but it is one of the best DAC+AMPs on the market that doesn't have a heavy asking price.
Top Headphone amp – Creative Sound Blaster E5 Review
Type: Portable
Output Impedance: 0.5
Pros
Highly versatile

Impressive audio quality

Solid build

Bluetooth
Cons
Creative Labs is actually one of the first companies that created amazing audio products. From sound cards to DACs to best headphone amplifiers, they've pretty much covered them all. The Creative Sound Blaster E5 is one that caters not only to gamers but for audio enthusiasts as well. In fact, the E5 is arguably one of the best DAC+AMP combos under the $100 price point.
You see, the main benefit of getting the E5 is that it is highly versatile. This best headphone amp under 100 has a very small form factor, which allows you to bring the DAC+AMP combo with you anytime, anywhere. It comes with a non-removable battery that can last up to 17 hours of audio and 8 hours if you're using the Bluetooth functionality. Plus, this best headphone amp under 100 also has a handy clip at the back so that you can just put it in your pocket or your bag.
There are two headphone jacks on the front, with one of them being a combo jack for a headphone/microphone combo. The good thing is that the headphone jacks have enough power to support even the most power-hungry, high-impedance headphones (up to 600 Ohms). There are also volume and forward/backward buttons on the side for easy access.
If you want to record audio or you want to have a microphone, the Creative Sound Blaster E5 can do that, thanks to its built-in mic. This best headphone amp under 100 can also be further enhanced when you plug it into the computer using its USB cable. Once you plug it in your computer, download its drivers, which will include the SBX Pro Audio suite, so that you can tweak the DAC+AMP even further. The software provides a lot of added functionality, such as CrystalVoice that puts effects for your microphone, an equalizer, the Scout Mode for games, and so much more.
I also love the fact that Creative is kind enough to include a lot of cables: from a 3.5mm headphone-to-headphone jack and a micro USB cable to even a USB-OTG cable so that you can use it on your smartphone if you so desire.
This best headphone amp under 100 is nearly perfect, but it does have its own downsides. For one, the Bluetooth functionality, although a welcome feature, can drain the battery of the device more quickly than you think. Most people report having only 6 hours of use from a full charge when you switch on the Bluetooth function.
On top of that, the battery is not removable, which means that you will have no means of replacing the battery if it dies. In other words, if the battery dies, you can only use it when you plug it into your computer.
Still, the Creative Sound Blaster E5 is definitely one of the most versatile DAC and best headphone amp under 100 dollars on the market.
Best Desktop Headphone Amplifiers
Top Headphone AMP under 200 – Audioengine N22 Review
Output Impedance: Not specified
Pros
Supports headphones and speaker systems
Simple yet durable
Pretty good audio performance
Cons
Slightly expensive
Requires external power (adapter)
The previous ones I've recommended are all portable best headphone amplifiers, but if you want a desktop solution that provides a lot more oomph, then the Audioengine N22 is a good choice. What is great about desktop amplifiers is that they come with multiple input options. The Audioengine N22 is the best headphone amp under 200 that has a headphone amplifier on the front and multiple RCA inputs at the back so that you can connect it to a discrete speaker system.
There is a USB port on this best headphone AMP under 200, but this is actually for charging your smartphone or other USB-powered devices and is not the one you should use when you're connecting it to your computer. Instead, the company includes a 3.5mm headphone-to-PC jack that you can use to connect your PC to the amplifier. This best headphone AMP under 200 has a rather simple design. It is meant to be placed in an upright position, thanks to the included stand. This will ensure that the device will have ample airflow.
On the front, you will see an LED indicator, a volume knob, and a lone headphone jack (which powers headphones of up to 300 Ohms). At the back, you will see two audio input jacks, the power input (for the adapter), a USB slot for charging, and up to four speaker connections.
In terms of audio performance, the Audioengine N22 excels. This best headphone amp under 200 provides a boomy bass, crisp highs, and pronounced mids. It also has 410mV input sensitivity, which means that it can provide a lot of volume when you need it. What's also great about this best headphone amp under 200 is that you can plug in your headphone and your speaker system at the same time, and both of them can work at the same time as well, with no more input selectors or anything.
Audioengine is also kind enough to include a slew of accessories, such as a power supply adapter, a 3.5mm audio cable, speaker wires, an amplifier bag, and a power supply bag, just to name a few. Despite this having a slightly expensive price tag at $200, the Audioengine N22 has been highly praised because of its audio performance, clarity, and all of the included accessories.
If you want to try out one of the best headphone AMP under 200 on the market, then definitely choose the Audioengine N22.
Also Great – Schiit Magni 3 Review
Type: Small Desktop Amplifier
Output Impedance: <0.3 Ohms
Pros
Inexpensive
Ease of use
Clear sound
Cons
Schiit is another prominent name in the world of headphone amplifiers, and they have made quite a number of really good ones. Although they have a lot of expensive best desktop headphone amps on their product list, people actually like their cheaper headphone amplifier: Schiit Magni 3.
The Schiit Magni 3 is a slick, metal build amp that boosts one of the most competitive prices out there. Not only that, but it also has a durable build, but for its price, it can run most of the headphones out there. Oh, and did we mention that it is both designed and assembled in the USA? Almost all parts are built by U.S. companies, in the U.S.!
Compared to its predecessors, Magni 3 has twice the power output of the original Magni and the same price-tag as Magni 2, and even though on the surface, they look similar, inside, they are completely different beasts.
What about the rest? How do they sound? As mentioned, most of the things you subject it to, Magni 3 will be able to handle in a clear fashion, leaving the sound signature unchanged. Compared to its predecessors, it has a significantly lower noise floor and distortion. With the addition of the high/low switch, you are also able to adjust the output volume depending on the source.
However, there is more. Probably the biggest advantage it has, not taking into account the actual cost, would be the ease of use. It switches automatically from headphones to preamp outputs, and for the rest of the setup, it is pretty much just plug and play. With little to no driver installation, you must admit that your hassle is cut in half, even though you might not see this amp as your endgame solution.
While the Magni 3 has an impressive output impedance of fewer than 0.02 Ohms, which means that it can drive either low-impedance headphone or those power-hungry ones without problems in the sound quality, the only thing that really bothers a lot of people is its wall wart. The wall wart is kind of big and can be a hassle to plug with other electronics on a power strip, for example.
Other than that, if you want an inexpensive best desktop headphone amp from a highly reputable company, then the Schiit Magni 3 is definitely a great choice.
Headphone Amplifier Tips
Headphone amps might be a foreign subject to the layman, but if you decided to get one, you might not be using it properly.
Here are some tips to ensure that you will get the most out of your best desktop headphone amp.
Follow the 1/8 rule. Impedance is a very important spec both for your headphones and the amp. Make sure to look at the impedance rating of your headphones first before purchasing an amp for it. Take your headphone's impedance rating and just simply divide it by 8, and then get an amp that has that or lower output impedance. Remember, the lower the output impedance of the amp, the better.
Use the gain switch only when needed. There is a reason why some best desktop headphone amps have a gain switch to boost its gain rather than having it turned on all the time. You see, if you're not wearing a high-impedance headphone and you toggle the gain switch to its high preset, it will introduce unwanted distortions. If you're using low-impedance headphones, just turn off the gain switch. Only use it if you're driving

headphones with impedances of 300 Ohms and above.
Loud doesn't necessarily mean better. Most people who've bought their first headphone amplifier think that louder is better, but that is just not true. You see, despite having an "amplifier" in its moniker, a headphone amp does more than amplifying the volume; it generally makes the overall sound clearer and much better. So, if you're using a headphone amp, crank the volume slowly until you achieve a volume that makes your audio clear and free of distortions.
Listen to high-quality audio files. The best desktop headphone amp, like the DAC, can only improve the audio output so much. If the source file is a lossy MP3 file with low bitrates, then the audio that you will hear will still sound like crap. Always opt for lossless formats like FLAC or WAV. If you do want to use MP3s to save on hard disk space, then opt for bitrates of 256 or 320 kbps.
Use software when it has one. Most of the headphone amps do not come with software, but if you happen to buy one that has a companion software (like the Creative Sound Blaster), always make use of them. Not only will you unlock your amp's full potential, but you can also improve many of its aspects as well.
What do I need to know before I buy a Headphone Amp?
Most people do not know if they really need a headphone amplifier or not. Well, there are many reasons to buy a headphone amp, but two main things can make or break your decision to get one: a.) are you using high-impedance headphones? and b.) do you want to improve the quality of your audio?
If the answer to the above questions is yes, then you definitely need one. Headphone amplifiers not only improve the audio quality of your headphones or speakers, but they also ensure that you can drive those high-impedance headphones without any problems. Plus, headphone amplifiers have again and bass boost to further increase the volume and the punchiness of the sound you're hearing from your audio output source.
With that being said, if you're now convinced about getting one for yourself, here some things you need to know and consider before you buy:
What is your budget?
Onboard DACs and headphone jacks from your motherboard or smartphone are sufficient, and they have evolved through the years. If you do decide to get a dedicated amp for the reasons I've mentioned above, you must first know how much you're willing to spend. Although there are a lot of best desktop headphone amps that cost a lot of money, the ones I've recommended above are inexpensive, and there are even some best headphone amp under 100, but I find them to be the most bang for the buck.
Headphone Impedance?
As mentioned earlier, your headphone's impedance rating is so important. Before you buy a headphone amplifier, always make sure to follow the 1/8 rule first so that you will have a better picture of what amp you should get. Some people want a simple headphone amplifier, but if you want more, then definitely take a look at its features. Some features that you may want to consider are the bass boost/ gain toggle switch, more inputs, and Bluetooth, just to name a few.
Portable or Desktop?
There are two types of headphone amps. If you want a headphone amp that you can use on your smartphone or on the go, then opt for a portable one. If you want something that is solely for computer use, then the desktop amp is preferred.
Build Quality
You want a headphone that can last you a couple of years. Fortunately for you, the ones I've recommended above, even the best headphone amp under 100 and best headphone amp under 200, are pretty durable and should last you for quite a while.
How is it powered?
Another thing you might consider is how the best desktop headphone amp is powered? For most headphone amps, they can just be powered through the USB port, but for more powerful amps, you will need a wall wart or a power adapter. This is just a matter of convenience, so choose the one that suits your preference.
By extras, I mean accessories
Best desktop headphone amps are things that most people might not want to spend money on. So, if you're going to buy one, make sure that the ones you will get have the necessary cables that you need so that you will not have to pay extra money to get additional cables.
Conclusion
People prefer using headphones for a more immersive experience. Whether you're listening to your favorite song on Spotify or playing a first-person shooting game like Counter-Strike: Global Offensive, nothing beats the experience a pair of cans can give you.
If you're using a high-impedance headphone, and you're not enjoying the sound output because the volume might be too low, then there is a high probability that the amp you plug your cans into does not give it enough juice to function properly. This is where a best desktop headphone amplifier comes in. These amps can drive high-impedance headphones, and they also offer a lot of features that can improve the quality and the volume of the sound that you hear, be it from your computer or your smartphone.
Headphone amplifiers or the best desktop headphone AMPs might be a foreign product for some, but audiophiles really use them because of how amazing it performs; especially in making the most out of the audio they're listening to.
I hope that this guide has made things clearer for you. If you're looking to improve your listening experience while using your headphones, definitely get a headphone amplifier.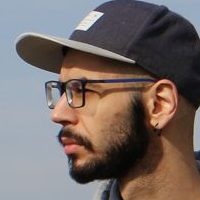 Latest posts by Xander (Editor-in-Chief)
(see all)