If you're like most of us and spend hours on end in front of a screen, chances are you've experienced eye fatigue. While they say you should take frequent breaks to give your eyes a rest; it just isn't always possible when we are knee deep in an intense raid and our party is relying on us to bring our all.
There is nothing lamer than calling for a break because we've been staring at the screen for too long. So, come in the gaming glasses. Not nearly as bad as you'd think, many intense gamers use these babies as their secret weapon in going for hours on end without stopping.
Those gamers understand that in order to play hard, they need to be able to see clearly.
Reduces eye strain, blocks 65% of blue light
Ergonomic fit, Anti-UV
Spektrum PROSPEK Computer Glasses
Glare reduction, 99% reduction of blue light
Reduces eye strain
GAMEKING VALUE Classic 2009
Promotes visual acuity
Protects against UV radiation, up to UV400
In this review, we are going to take a closer look at the benefits of gaming glasses, some features to keep an eye out for when looking for the best gaming glasses, and then follow up with our list of recommendations.
What exactly are gamer glasses?
Think of video game glasses like sunglasses for indoors. Only they look cooler and protect your eyes from the glare of a computer or television screen while still allowing you to see clearly without any unnecessary shading. The best gaming glasses are intended to reduce and even prevent headaches that result from exposing your eyes to excessive glaring for long periods of time.
The frames are typically amber-colored which not only increases the contrast of colors on your screen, making them pop out for the optimal gaming experience. The best gaming glasses are anti-reflective, scratch resistant, and tend to repel dust and water. Overall they are built to have a sturdy design built for extensive use.
Why should you buy video game glasses?
The benefits are amazing for one. Along with the health aspects of reducing headaches, bloodshot eyes, eyestrain, and dry eyes, you are given a serious leg up on the competition. These video game glasses help to amplify your gaming experience by increasing the contrast of colors, allowing you to fully immerse into the game as you 'gear up' in preparation.
You can go stronger, longer, surpassing your foes and fellow players as their eyes begin to bother them. The best gaming glasses are lightweight and fit comfortably, meaning you'll basically forget they are there as they will become part of you for the full immersion process. Just like you would buy a keyboard or mouse with support, Believe us, getting the best gaming glasses can help your eyes out tremendously.
Gaming glasses are not just for gamers either.
Who else can benefit from gamer glasses?
We've already made it pretty clear that gamers of all types could greatly benefit from using video game glasses. But what about others who spend the majority of their day in front of a screen? You guessed it. Individuals at work can throw on a pair of some snazzy gaming glasses and avoid unnecessary eye strain, and really, not just those in front of a screen either.
Gamers aren't the only individuals who have a tendency to spend a ton of time in front of a screen. There are tons of jobs out in the world today that require users to sit in front of a screen for hours on end. With the rise in technology usage in the workspace, we are seeing more and more areas of the business switch over to the use of digital assistance.
Designers of all kinds can be guaranteed to have a screen in front of their face at one point or another. Whether you're a graphic designer for a big marketing company, a fashion designer, or an interior decorator, you're going to need your eyes to be in tip-top shape to not only do your job but do it well.
Video editors are another biggie. If you do any type of YouTube or even podcast videos, you're going to want to make use of the best gaming glasses you can find. Video editing in general, even for short films or animations can put a serious strain on the eyes. Let's not forget game developers as well.
The average indie game developer will spend hours on end working on their game day in and day out. The eye strain can get real.
Don't forget about the office grunts. Those who spend 8 plus hours per day sitting at a desk and staring at a computer screen in the name of paperwork deserve a much-needed break. It's a job that somebody needs to do, and unfortunately, it's also a job that can really stress the eyes.
Finally, oddly enough, let's not forget those who go outside.
You know when you step outside and the sun blinds you? Or you're out and about and everything is just so darn bright? While you may be thinking, duh, that's what sunglasses are for, however, you may be surprised to hear that these gaming glasses can double as sunglasses.
The best part about gaming glasses is that many of them are able to be used for night driving. The gaming glasses option with anti-glare and anti-reflection would make a valuable addition to your night driving attire. Keeping your eyesight clear of those annoying LED headlights that blind you as they happily drive past.
Gaming glasses are fashionable, functional, and honestly make you look awesome. With so much versatility and value built in, it's really difficult to see why you wouldn't want to own a pair of this protective eyewear. When shopping for gaming glasses, be sure to take a closer look at all of the listed features to find the style and specs that match you and your needs.
Features to look for in your glasses
When comparing one set of gaming glasses to another there are some key features you're going to want to decide on. Are there some features that you just can't live without, while others you could care less about? Here are some of the most common specs you may see in your shopping.
Anti-glare: You'd be surprised by how many gaming glasses don't come with this option. So, if you deal with a lot of glare in your game time or while you're at work, then you're definitely going to want some options that include this.
It's a matter of utilizing a special coating on the lens. Alongside the glare, you may look out for some anti-reflective lens as well, so you don't have that annoying instance of seeing double.
Blocking blue light: This is an important feature, and frankly, the whole point of video game glasses in the first place is to block the harmful rays of blue light. When it comes to headaches and vision issues, the amount of blue light your eyes are exposed to will typically be the culprit. So, the amount of blue light blocking will go a long way to ensuring your comfort.
In addition to blue light, some lens will additionally block UV and fluorescent lighting as well. These options are great for if you work in a bright environment or are at the PC for the majority of your work day.
Tinted lens: Many gaming glasses will have one form of tint or another, and there are multiple reasons for this. Along with helping to block out those harmful rays, they also increase contrast on your screen. It's basically like setting your monitor screen to the warm setting. It may take some getting used to, but at the end of the day, it will be highly worth it.
Now that we've covered the basics including the why's and the who's, let's get to the good part and take a look at our top choices for some of the best gaming glasses available on the market today.
Perhaps one of the most well-known brands when it comes to gaming glasses, Gunnar offers the top-rated high quality and durable options for gaming eyewear. Lightweight, with an adjustable silicone nose pad, these perfectly balanced video game glasses are ideal for any situation whether you're gaming or working; you are guaranteed ultimate comfort.
Pros
Significantly reduces eye strain
Effectively blocks 65% of blue light
Adjustable nose pads
Amber tinted lens for an optimal contrast
Anti-glare
Anti-UV
Multiple color options
Cons
Does not come with case & cleaning cloth
Easy to smudge
A hefty price tag at $50+
Overall one of our top picks, at the end of the day, we love Gunnar for their consistency in providing high-quality products. When it comes to eyewear they have done it again, this pair of Gunnar gaming glasses are great for at home gaming and at work use. The fame color options allow for your pair of gaming glasses to match your personality. At the price of $50+, we are a bit disappointed to see that they don't include a case and cleaning cloth, though this is easily picked up at your local grocer.
GUNNAR Scope
Our second choice from the Gunnar brand provides ultimate comfort and protection with its lightweight and durable frame materials which have been designed to have an ergonomic fit. With a 65% blue-light block along with 100% UV light block, these gaming glasses will greatly help in the prevention of short-term and long-term eye related damages.
Pros
Significantly reduces eye strain
Effectively blocks 65% of blue light
Metal frames with interchangeable temple sleeves
Anti-UV
Anti-glare
Cons
Does not come with case & cleaning cloth
Reported to be 'flimsy'
Price tag of $50+
Overall we are pleased with the Gunnar series of gamer frames. This company knows what they are doing when it comes to producing a pair of video game glasses fit for any gamer to enjoy. The added protection from blue-light and the reduction of eye strain and headaches makes the price tag more than worth it. Definitely a pair of the best gaming glasses.
Similarly, to the first pair, we are a bit disappointed with the lack of carrying case and cleaning cloth, but this seems to be a trend with the Gunnar series. Users additionally report these frames to be 'flimsy' but nothing was broken thus far, so while they seem vulnerable to damage, so far it looks like their durability is holding up well.
ProSPEK: Computer Glasses Ultimate
If you're in the market for a pair of glasses that will offer the ultimate protection regardless of whether you're at work pounding away at the keyboard or at home enjoying a night of gaming; then these may just be the ones for you. The ProSPECK Ultimate glasses are trendy and unisex for the bold users looking for the best eye protection.
These video game glasses are packed full of useful features. Including a solid 99% blue light reduction with 100% UV block, these won't fog up like your typical glasses for those high-stress situations and work great with all types of screens. The best part of all is this set comes with its own case and cleaning cloth so you don't need to worry about a separate purchase. The biggest downside we've seen with this set is the harsh yellow tinting that has been used to achieve the 99% blue light reduction. This will give any screen you look at the yellow coloration, which is certainly something you can get used to in the name of protecting your vision.
Pros
Anti-UV
Anti-Fog
Significantly reduces eye strain
Glare reduction
99% reduction of blue light
Works with all screen types
Comes with case and cleaning cloth
90-day money-back guarantee
Cons
Harsh yellow tinting
Frames are plastic
Price tag at +$50
Overall assessment, these are great glasses for everyday use. If you can get past the yellow/orange tinting to your screens, then these will definitely work for you. This pair of glasses has all the core features that make gaming glasses worthwhile. They may have a negative effect on those who rely heavily on the accuracy of color matching, such as in graphic design work, and while the frames are made of plastic, it seems relatively durable. Outside of the graphic design area, these glasses are a great option for protecting your eyes with minimal effect to what you're looking at.
Cyxus Blue Light Filter Computer Glasses

Looking for the best gaming glasses that you can safely wear at home or work? If you're on a budget, then this pair of Cyxus blue light filter video game glasses is one of our top choices when it comes to gaming and working both. While at first glance these glasses may seem like any other, the reality is astounding in just how much they protect your eyes.
This set comes with a blue light tester so that you may see for yourself just how much of this harmful lighting is blocked out.
Pros
Polycarbonate lens for shatterproof safety
Significantly reduces eye strain
Shock resistant
Waterproof
Dust free
Blocks UV400
Clear lens
Stylish
Agreeable pricing at under $25
Cons
Overall, if you're looking for an affordable pair of blue-light protection glasses that will work for both gaming and normal computer usage then these are definitely an option to try. With an agreeable price of under $25, it'd be a shame to not at least give these a try for yourself.
While originally marketed for everyday use of digital devices like phones, tablets, and PC monitors, these glasses are a fantastic option for gamers as well. These lenses are built to block glare, UV light, fluorescent lights, and most importantly - harmful blue lighting. Another budget pair of glasses, these are an option worth reviewing.
The frames are lightweight and crafted from TR90 nylon, making them not only flexible but comfortable for a long time use. Choose a magnification of your lens for optimal viewing, no more squinting to see your screen, sit back comfortably knowing you're not going to miss a thing.
Pros
Lightweight and flexible framing
Significantly reduces eye strain
Option to choose a magnified lens
Very agreeable price at under $20
Great protection for eyes regardless of use
Comfortable
Stylish
Lighter tint
Cons
One size fits most option
Overall these are some suave glasses to try out, at less than $20 there really isn't any harm in giving them a go. The benefits of these glasses are numerous and can greatly improve your screen time experience, whether you're on a weekend-long gaming binge or working 8+ hours per day in front of a screen. These gaming glasses are great for anywhere, any time.
GAMEKING VALUE Classic 2009
This amazing pair of best gaming glasses from GAMEKING VALUE work to improve visual performance and viewing comfort while alleviating eye strain caused by long term exposure to blue-light. This pair of full-rim frames are made with superior TR90 material which offers excellent wearing comfort and resilience to damage.
The amber tint lenses help in filtering out blue light while minimizing direct blue light exposure without affecting aesthetic appearance. The addition of an anti-reflective coating helps virtually eliminate glare and allows more beneficial lights to pass through. Overall these lenses reduce eyestrain while optimizing visual acuity with fewer distractions. These lenses have gone through the FDA Drop Ball Test which proves and ensures that they are impact resistant.
The ergonomically designed nose pieces help promote comfort, while the GAMEKING logo is politely positioned to the inside of the frame.
Pros
Blocks harmful blue light
Significantly reduces eye strain
Protects against UV radiation, up to UV400
Improves picture contrast and reduces glare
Provides better depth and color perception
Promotes visual acuity
Lightweight
Agreeable pricing at $20+
Cons
Overall this is a great pair of video game glasses to try out with an agreeable price. GAMEKING is on the rise with quality video game glasses that will suit even the most hardcore users. While this pair has a stronger amber tinting, it won't be a good option for graphic designers.
However, this is a viable option for gamers and everyday computer users as well. This set is definitely worth checking out if you're on a budget!
Prescription glasses are no longer an issue for those of us who already have prescription glasses but still want the option of additional protection against harmful blue-light rays; the GAMEKING clip-on option is here to save the day. With their clip-on, flip-up build, this option is easy to secure on your prescription glasses for optimal protection.
These lenses block a full 85% of blue-rays, these glasses will reduce eye strain for anyone with prescription glasses. They are crafted with polycarbonate for durability, have a light amber tinting for higher color contrast, and silicone feet to protect your prescription lenses from becoming scratched.
Pros
Significantly reduces eye strain
Blocks 85% blue light
Anti-reflective coated lens
Anti-glare coated lens
Silicone feet cover to protect from scratching
FDA tested for impact resistance
Lightweight
Scratch-resistant
Fog-resistant
Easy to clean
Cons
Overall these clip-on options for blue-light and UV blockage are amazing and well worth the $25+ price tag. These clip-on are great for anybody who deals with any type of digital screen. Including gamers, graphic designers, your everyday Joe and Jane.
If you spend any amount of time in front of a screen, and already have prescription glasses, then consider these as a valuable addition to your eye protection. Thanks to the anti-glare coating, these clip-on would additionally be great for night driving. Making this option multi-use for any glasses wearing individual.
Conclusion
At the end of the day, if you spend any significant amount of time relaxing on your chair in front of any digital device - which let's face it, most of us certainly do with smartphones, tablets, monitors, and televisions; it's never a bad idea to invest in some additional protection for your eyes. The option to enjoy your favorite activities pain-free make this a worthwhile investment.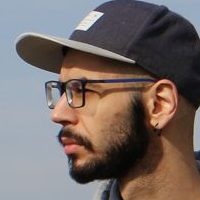 Latest posts by Xander (Editor-in-Chief)
(see all)