One of the most important pieces of PC hardware that you could purchase is a good mechanical keyboard.
Sure, the best mechanical keyboard on the market won't increase your FPS or resolution, and it's definitely not going to make you breakfast, but trying to use a computer without a good keyboard can be frustrating at best and can cause you quite a bit of pain at worst.
Maybe your keys are too close together, maybe they don't travel far enough, or maybe it's fatiguing to type after only a while. No matter the reason, it's important that you are as comfortable as possible while you use your computer.
We spend more time interacting with our keyboards than we do with our mice—depending on what we do, so it's a good idea to invest a bit more into a peripheral that will not only be more comfortable but also last longer and improve your gaming and typing.
Features a standard layout, robust build quality
Macro/Media keys, RGB lighting
Simple, designed to focus on gaming

Traditional Macro keys
Comes in Cherry MX Blue, Brown and Red variants
Standard keyboard layout
In today's article, we'll be going over the different types of mechanical switches, what kinds of features you can browse for, what full-size and (TKL) mechanical keyboard types are on the market, and more. The goal is to give you all the information you need to purchase the best performing mechanical keyboard for your requirements. We'll compile a list of our personal best mechanical keyboards in each category. From budget to gaming, media, and more. If you're in the market for a specific style for your best mechanical keyboard, there's a good chance we'll cover it in this article.
Before you can accurately shop for your personal best mechanical keyboard, you should know about the different types of mechanical switches that are available. If you are out looking to buy the best mechanical keyboard and you are unfamiliar with how they work, there is a section at the bottom of the page with details on the most common switches and how they differ.
The Best Keyboards with Mechanical Switches
Once you've chosen the switch type that you feel is best for you, you'll have one more choice to make. You'll need to decide between a full-size or a (TKL) keyboard.
Full-size Mechanical Keyboards
Full-size keyboards are, as you'd expect, standard-sized keyboards containing normal keys, a num pad, and sometimes, macro buttons or media controls. While there are ergonomic keyboards that attempt to aid comfort while typing, the best one with an ergonomic form-factor simply does not exist.
Full-size keyboards tend to take up much more desk space than their smaller brethren, but typically offer luxuries like num pads, dedicated media controls, and wrist rests. What they gain in features, they also gain in size.
Notable full-size keyboard manufacturers include Logitech, Corsair, Razer, and Cooler Master.
TKL Mechanical Keyboards
Tenkeyless or tkl keyboard is a style of a keyboard that omits things like macro keys, a num pad, dedicated media controls, and more in favor of a sleeker, simpler design that offers a reduced desk space footprint. A tkl keyboard also often use a micro-USB connector that is removable, though this varies by model.
Notable tkl keyboard manufacturers include Cooler Master, Ducky, Corsair, and Razer.
There are other manufacturers that offer some of the best tkl mechanical keyboard on the market but the above manufacturers are reputable for their quality and offer the best tkl mechanical keyboards in our lineup.
There are more styles in the best mechanical keyboards than full-size and TKl mechanical keyboard alone. Some are smaller and some are much bigger. However, full-size and tkl keyboards are the two staples that have come to be the market standard.
RGB Mechanical Keyboards
Backlighting is a feature that we see on pretty much all the best mechanical keyboards, including full-size and TKl mechanical keyboards. More recently, RGB lighting has become the de facto feature in many premium mechanical keyboards. This means that the keyboard's LEDs are capable of producing 255 shades of red, 255 shades of green, and 255 shades of blue. In total, each key can produce over 16 million colors.
Some of the RGB featured keyboards will offer lighting zones, meaning that only certain sets of keys can be changed, but the best performing mechanical keyboards will offer per-key lighting that allows you to change the color of each individual key!
You will normally need to install some form of peripheral management software to accomplish this. We've seen that most of the best mechanical keyboards still require you to use their software if you want to make use of their more advanced features. Corsair, Razer, Logitech. and more all offer unique programs, but some of the best ones won't even require that much. Some of the best mechanical keyboards will allow you to program the lighting on your keyboards simply through the use of function keys + key combinations, and the profile will be stored in the onboard memory of the keyboard itself!
One downside to RGB is that RGB lighting cannot produce pure white, unlike traditional white LEDs. This means that if you set your keys to white, it will usually look like an off-shade of blue. Furthermore, RGB lighting will generally increase the cost of the best mechanical keyboards by a significant margin.
Despite the added cost, if you enjoy the special lighting and it helps to tie your theme together, a keyboard with RGB lighting might end up being the best performing mechanical keyboard for you. Luckily, the RGB price premium keeps going down, so hopefully, it soon won't make a big difference, or better yet, all of the best mechanical keyboards will simply come standard with RGB lighting.
Macro/Media Keys
Macro / Media Keys are keys that have a designated function(s) applied to them.
For the purpose of this article, I have grouped these two together, as they serve similar functions ― to allow additional control of your PC through keystrokes. While Macro keys are vastly different from Media keys in how they're used, they are similar enough that I felt it would be fine to group them together.
Macro keys are keys usually found along the left-most side of the keyboard that allow you to program specific instructions onto them.
Typically marked either G1, G2, G3, or M1, M2, M3, and so on, these keys can be used to apply a wide array of functions, either through the vendor's software, or in some cases, by the same method as one can apply RGB lighting — through the use of function keys and key combinations. These functions can range from automatically typing a block of text, controlling media on your PC, performing a mouse-related function, opening applications, and more.
Depending on the vendor of your best mechanical keyboard, the possibilities may be near limitless.
In recent years, Macro keys have fallen out of style. Only a few short years ago, it wouldn't be unheard of to see a keyboard will 18 Macro keys on the left-hand side. Today though, it's rare to see any more than 6, if any at all.
Media keys, unlike Macro keys, have a more focused function — to control media on your PC. Some of the best mechanical keyboards will have Play, Pause, Forward, Backward, and so on — all as small keys located on your keyboard. Additionally, some keyboards may come with a volume wheel to allow the adjustment of volume in your OS without minimizing your application or turning your physical speakers down.
Macro and Media keys are becoming less and less common on the best performing mechanical keyboards, but many newer keyboards still have them to varying degrees.


The Best Full-size Mechanical Keyboards
Now that we've briefed you on everything you'd want to know to choose the best mechanical keyboard for your needs, why don't we get into what products we recommend?
For both full-size and tkl keyboard types, we'll be covering a few categories:
Best mechanical keyboard overall
Best mechanical keyboard for gaming
Best mechanical keyboard for media
Best mechanical keyboard on a budget
This is intended to give you an option, no matter what you're looking for.
With that out of the way, let's get started!
Best Keyboard Overall: Corsair K95 RGB PLATINUM
The K95 RGB PLATINUM Corsair keyboard, as a full-size gaming keyboard, is the best mechanical keyboard you can currently purchase without entering custom-built keyboard territory. This Corsair keyboard features a standard layout, robust build quality, Macro/Media keys, RGB lighting, and more. The only real downside of this Corsair keyboard is that it is incredibly expensive.
Every key has been textured to ensure proper grip. The aluminum chassis of this Corsair keyboard allows light reflections from LED bulbs, causing the light to scatter and creating larger illumination. The entire chassis of this Corsair keyboard is made of a single piece of aircraft grade anodized aluminum. This Corsair keyboard is built to last though a life of gaming.
The Macro keys of the Corsair keyboard are perfectly placed, with just the right amount of space to be functional without increasing the size of the keyboard or being difficult to reach. This Corsair keyboard comes in both Cherry MX Brown and Speed variants to ensure that most everyone will be comfortable while typing on it.
Another cool feature of this Corsair keyboard is USB passthrough so that you don't use up a port. The underside of this Corsair keyboard also has built in grooves for cable management when you use the USB passthrough.
Pros
It's a Corsair keyboard!
RGB Lighting
Macro/Media keys
Robust build quality
Comfortable, double-sided wrist rest
Cherry MX Brown and Speed variants
Textured keycaps for better grip
USB passthrough on rear of keyboard
Cons
Overall, the K95 RGB PLATINUM keyboard from Corsair is our pick for the best mechanical keyboard despite its slightly hefty price.
The Corsair STRAFE RGB Mk.2 is a huge leap from the original STRAFE. This Corsair keyboard is now more like a simpler, cheaper version of the K95 Corsair keyboard. It's a well-rounded beast that could be considered one of the best mechanical keyboards around. This Corsair keyboard is built with the sole intention of gaming in mind. A notable addition to this Corsair keyboard over its earlier model is that it now includes full RGB lighting! The Corsair keyboard does forego traditional Macro keys, but additional media controls have been added, and notably, a volume wheel is included for super quick volume adjustment during those intense gaming moments. A USB passthrough is built-in so that your Corsair keyboard doesn't waste a precious USB port, and it allows you to plug in your phone or other peripherals without reaching to the rear of your PC.
This Corsair keyboard comes in the Cherry MX Red or Silent variants. The Cherry MX Silent switches are a perfect choice for streamers and people with roommates. The silent switch is created by Cherry through a partnership with Corsair. Effectively, it is a red switch with rubber dampeners that reduce noise by about 30%. Finally, this Corsair keyboard promises zero ghosting and includes a 104-key rollover, which means that no matter how many keys are pressed simultaneously, all keystrokes will register.
Pros
Per-key RGB backlighting
Onboard profile storage
Cherry MX Red and Silent variants
Textured spacebar
Good build quality
Comfortable wrist rest
It's a Corsair keyboard
Cons
No dedicated Macro keys
Functions can only be assigned to existing keys
The Corsair STRAFE RGB Mk.2 keyboard knows exactly what it is and what it's meant to do. That is why this full-size keyboard gets our pick as the best mechanical keyboard for gamers.
Best Keyboard for Media: Logitech RGB G910 Orion Spark
The Logitech RGB G910 Orion Spark, while a gaming keyboard, is a great keyboard for those who do a lot of media work. The keyboard boasts dedicated media controls plus volume wheel, nine Macro keys, and RGB lighting. The keyboard utilizes Logitech's Romer-G key switch, which they developed in partnership with Omron.
The Romer-G switches are good switches and are loved by many gamers; although for typists, it might not be preferred. The keyboard's build quality, while mostly plastic, is still sturdy. Logitech's keyboards are known for withstanding quite a beating without giving in. The keyboard is very affordable when its features are considered and is an overall safe bet for anybody looking for an affordable media keyboard that can definitely hold its own while gaming.
Pros
Affordable
Nine Macro keys
Media keys and volume wheel
RGB lighting
Good build quality
Arx App and smartphone dock can utilize your smartphone for additional in-game information for supported titles
Cons
Romer-G switches are the only variant available
Some users may find the angled keycaps uncomfortable over prolonged use
The majority of the keyboard is glossy black plastic, which will attract fingerprints
While not the "video editor's dream," the G910 is an excellent keyboard for gamers and a great keyboard for anyone looking for dedicated media controls. While it isn't alone in its feature set, few keyboards can compare with it at its price.
Best Keyboard on a Budget: Rosewill RK-9000v2
The Rosewill RK-9000v2 won't break any records, it won't impress the ladies, and heck, it doesn't even have a backlight (depending on the variant). What it does offer though, is a genuine Cherry MX experience at a price tag under $90. The keyboard comes in Cherry MX Blue, Brown, and Red variants, and the Blue and Brown variants also offer an optional blue backlight for a little extra. The Cherry MX Red variant is the most expensive, coming in at $90, but the Blue and Brown variants can be had for as little as $75.
While it doesn't have any Macro/Media keys, there are media controls delegated to the F keys if media control is a must. The keyboard has no frills, but it doesn't need to. It's a Cherry MX experience at an affordable price.
Pros
Affordable
Cherry MX Blue, Brown and Red variants
Standard keyboard layout
Cons
None (if you know what you're buying into)
The Rosewill RK-9000v2 doesn't offer much, but it gets the job done and doesn't break the bank. If you're on a budget, this might just be the best mechanical keyboard for you. If you don't go in with high expectations, you won't be disappointed.
The Best TKL Mechanical Keyboards
Now, if you're looking for the best performing mechanical keyboard for you, but you don't have the desk space for a full-size keyboard, you're going to want to look into the best mechanical keyboards with a TKL keyboard layout.
There are smaller (TKL) mechanical keyboards out there, but once you get into the extremely small and compact territory, things start to get weird. For the sake of this article, we'll only focus on the tkl keyboard. With that said, let's jump right into it!
Best (TKL) Mechanical Keyboard Overall: Razer BlackWidow Tournament Edition v2
The Razer BlackWidow Tournament Edition V2 tkl keyboard is an impressive little mechanical tkl keyboard that features a clean design, standard layout, magnetic detachable ergonomic wrist rest, and Razer Chroma RGB lighting.
This is our pick for the best TKL mechanical keyboard simply because of the excellent look and feel, as well as its commitment to comfort with the cushioned wrist rest. The tkl keyboard comes with three options for switches: green, orange, and yellow. Instead of Cherry MX switches, Razor uses its own in-house manufactured switches based on the Cherry design. For simplicity's sake, the Razor Green is like Cherry Blue (tactile and clicky), Razor Orange is like Cherry Brown (tactile and silent), and Razor Yellow is like Cherry Red (linear and silent).
Razer is well known in the gaming scene for offering some of the best mechanical tkl keyboards and other high-quality gaming products with impressive build quality and features.
Pros
RGB lighting
Comfortable magnetic wrist rest
Available in pink
Cons
Slightly pricey
Non-detachable cable
Overall, if you're looking for the best TKL mechanical keyboard that will keep you comfortable for long gaming or typing sessions with a tkl keyboard layout from one of the best tkl mechanical keyboard manufacturers, it's hard to find a reason to look further than the Razer BlackWidow tournament edition V2.
Best (TKL) Mechanical Keyboard for Gaming : SteelSeries Apex M750
The SteelSeries Apex M750 is our pick for the best tkl mechanical keyboard for gaming for a few reasons. To start, it has a gorgeous aesthetic. Just look at it. Beyond that, it has some really cool and impressive features directed towards gamers: Discord notification integration that lights up certain keys for things like new messages, mute enabled, and more. In-game event-based lighting can be set to react to things like low ammo/health, kills, timers and more. There is no switch choice here, unfortunately, as these mechanical tkl keyboards come with SteelSeries' own QX2 switch, which functions similarly to a Cherry MX red (linear and quiet actuation). There is even a PUBG signature version that can be picked up on Amazon at the time of writing for less than the standard edition, if you are looking for a deal.
Pros
RGB lighting integrated with discord and in-game triggers
Gorgeous simple design
Cons
Overall, the SteelSeries Apex M750 is, by far, the best mechanical tkl keyboard for gamers wanting a tkl keyboard layout, thanks to its gamer-centric features and sleek, no-nonsense design.
Best (TKL) Mechanical Keyboard for Media : Corsair K65 RGB
The Corsair K65 RGB tkl keyboard is the best TKL mechanical keyboard for gamers who want a few extra comfort and media features at a reasonable price. This Corsair keyboard could be considered the all-round best tkl mechanical keyboard in a tkl keyboard form factor, thanks to its solid combination of features.
The K65 Corsair keyboard comes with a wrist rest, has a few dedicated media keys (though not as many as you'd find on full-size keyboard), and features full RGB lighting. However, this tkl keyboard does have its drawbacks. There are no switch options, and you're stuck with Cherry MX Red switches if you decide to go for this tkl keyboard. While these switches are by no means bad, many people appreciate the option to choose their personal best tkl mechanical keyboard switch type. The cable also, while braided and durable, is non-detachable.
Pros
RGB lighting
Wrist rest included
Dedicated media controls
It's a Corsair keyboard (we all know they make the best keyboards)
Cons
Non-detachable cable
Cherry MX Red only
While this TKL keyboard can hardly be considered the best TKL mechanical keyboard on the market, it is a good product for someone with limited mouse space that would still like some full-size keyboard features. The Corsair K65 RGB TKL keyboard succeeds in bridging the gap between its bigger brothers and barebones TKL keyboard.
Best keyboard on a budget (TKL): HyperX Alloy FPS Pro
If all you want is a cheap Cherry MX tkl keyboard for gaming and typing that is a tkl keyboard and portable, then the HyperX Alloy FPS Pro is probably the best tkl mechanical keyboard for you. It does a good job of cutting costs in all the right places without resorting to poor quality switches or parts. Seriously, this tkl keyboard has a solid steel frame. I'm not joking. We're also spoilt for choice with the option of Cherry MX Blue, Brown, or Red switches.
Also included in the box are additional textured keycaps to highlight the most important keys for gaming. It even has a USB passthrough port for charging your phone or other peripherals! As a final touch, there is even a "game-mode" shortcut function that disables the windows key. This is the best tkl mechanical keyboard to truly make a budget gamer's dream come true.
Pros
Braided detachable cable
Affordable
Good build quality
USB pass-through
Cons
Overall, if your expectations for a budget (TKL) mechanical keyboard are low, you will be very satisfied with what this tkl keyboard offers. It doesn't try to be fancy with RGB lighting. It just does its job of being an affordable mechanical tkl keyboard and goes the extra mile by including convenience features like USB passthrough and a detachable cable.
Conclusion
Mechanical keyboards are an ever-evolving ecosystem. Manufacturers are constantly releasing new products with more and more features, new designs, and new switches, and they are pushing the boundaries with features and cost. What we could consider the best mechanical keyboard at this point in time might be history when the RGB fad dies off, if it ever dies off.
If you disagree with our list, feel we did not accurately cover the best performing mechanical keyboards well enough, or have any other complaints, please be sure to voice your concerns in the comments. We strive to bring you the highest quality content without overloading you with information (you can always read more on Wikipedia). We hope that, through this article, you are able to make an informed decision on the best mechanical keyboard for your needs and find something that takes your gaming and typing experience to the next level.
Mechanical Keyboard Switches
| | | |
| --- | --- | --- |
| Switch: | Tactile Force: | Actuation Force: |
| Cherry MX Blue | 45g to 75g | 35g to 65g |
| Cherry MX Red | N/A | 30g to 60g |
| Cherry MX Brown | 40g to 70g | 30g to 60g |
| Cherry MX Speed | N/A | 30g to 60g |
| Romer-G | N/A | 30g to 60g |
| Razer | Varies | 35g to 65g |
Before we go into what types there are, let's first quickly cover what a "switch" is.
A keyboard switch is a physical piece that resides underneath a keycap on a mechanical keyboard. It is what functions as the actuator and tells your keyboard's PCB that a keystroke has occurred.
When you push a keycap down, you're also pushing down a stem, and this stem interfaces with the switch that is inside of the key assembly itself. The construction of these switches is what differentiates the best keyboards from more common rubber dome keyboards. Some switches feel heavier and require more force. Others simply glide downwards with almost no force required. Each style of switch is entirely up to personal preference, and there is no "one size fits all" option on the market, though some have come close.
Cherry MX
Cherry is a company that has been around since 1963, and their mechanical switches came into notoriety in the mid-to-late '80s. In an attempt to create a more comfortable keyboard, work began in the early '80s to develop a keyboard utilizing a rubber membrane. The intention was to cushion keystrokes, effectively reducing finger fatigue over prolonged typing sessions.
Membrane keyboards also had the advantage of durability compared to mechanical and buckling spring keyboards at the time. They were rated for a longer lifespan, could take more of a beating, and were significantly cheaper to produce.
Mechanical keyboards began making a comeback in the late 2000s, as gamers and writers alike found that the membrane-style keyboards were uncomfortable to type on for long periods of time. This, coupled with how much of a hassle it can be to fix and replace individual keys, caused a movement to begin amongst keyboard manufacturing companies to bring mechanical switches back to the market en masse. The biggest drawback to this, however, is that the best mechanical keyboards can be incredibly expensive compared to membrane keyboards. A budget membrane keyboard will run you $5 to $10. A "budget" best mechanical keyboard will run you $90 to $100.
Cherry MX actually offers several variations of mechanical switches, but we're only going to cover a few important ones to get you started. These are the switches that keyboard manufacturers have most heavily gravitated towards in recent years.
For reference, the actuation force required to generate a keystroke on a membrane switch is 50g to 60g.
Cherry MX Blue
Tactile force: 45g to 75g
Actuation force: 35g to 65g
Cherry MX Blue switches are infamous for their very loud tactile click. Popular among gaming mechanical keyboards where precisely timed inputs are preferred, these switches require a significant amount of force to actuate the mechanical switch inside of the key assembly itself. The switch is designed to help imitate buckling spring-style keyboards. The strong force required for actuation allows for each keystroke to feel meaningful, and it also helps alleviate accidental presses.
Typing on a Blue switch can be a very… clamorous experience, and Blue switches, in particular, are the poster child for the best mechanical keyboard sound. The loud clicking sound after every keystroke that can be heard through the headsets of millions over Skype, Discord, and other VoIP programs.
Cherry MX Red
Actuation force: 30g to 60g
Cherry MX Red switches are the polar opposite to Blue switches. They require very little actuation force, they do not feature a click or a tactile bump, and they simply bottom out by hitting the bottom of the keyboard assembly. These switches are favored by gamers who want speedy keystrokes as opposed to the precise keystrokes of the Blue. Red switches can be comfortable to type on, especially for touch typists. The switch is also very quiet, allowing for a peaceful experience during use.
Cherry MX Brown
Tactile force: 40g to 70g
Actuation force: 30g to 60g
Cherry MX Brown switches are intended to be the convergence point between the Red and Blue switches. They feature a tactile bump but lack the "click" of a Blue switch. They're quiet, but they're not as quiet as Red switches. They're often considered the best compromise for gamers and typists and are arguably the closest to a "one size fits all" switch. They require the same actuation force as a Red switch but less actuation and tactile force than a Blue switch.
Typing on a Brown switch is a comfortable experience that is very satisfying. While they're not as loud as Blue switches, they definitely make some noise. The switches themselves require little actuation and tactile force to generate keystrokes, so typing for long periods of time often isn't fatiguing.
Cherry MX Speed
Actuation force: 30g to 60g
This will be quick. Cherry MX Silver — or now, Speed — switches were developed to be a gamer's "perfect switch." They're very similar to Red switches, but the travel distance required to generate a keystroke was slightly reduced, allowing for even faster keystrokes. This can be beneficial if a game requires you to quickly react. However, in practice, the difference is negligible.
As I mentioned previously, this is only scratching the surface of what switches are available from Cherry. However, most switches outside of what I covered above have become rather uncommon in new keyboards. It's also worth mentioning that purchasing O-rings is a possibility with Cherry MX switches.
Effectively, they're small rubber rings that are inserted inside of the keycap above the switch to help dampen keystrokes, reducing the noise and impact of switches when they bottom out. These can be purchased very cheaply if you so desire.
Romer-G
Actuation force: 30g to 60g
Romer-G switches were developed by Logitech in a partnership with Omron. They're designed to close the gap between rubber dome and mechanical key switches. Their biggest advantages over mechanical switches are that they can be developed for cheaper, have a similar feel to mechanical switches, and have a higher actuation point than most mechanical switches, allowing for faster keystrokes. The switches themselves are also constructed with backlighting in mind as the "stem" of the switch is translucent, allowing more light to pass through from a LED positioned underneath the switch.
Romer-G switches can only be found on newer Logitech keyboards.
Razer
Actuation force: 35g to 65g
After Cherry's patent on mechanical switches expired a few years ago, many imitations and knock-offs flooded the market. Some of these stood alongside Cherry's designs, while others fell short, and some even surpassed them. Running right in the middle of that spectrum would be Razer's Green switch. Based on the Cherry MX Blue design, Razer Green switches have a very strong actuation and tactile force requirement, even higher than that of Blue switches.
Razer's switches have evolved over time. Their first generation of switches released in 2014 was based on a switch manufactured by Kailh. Later variants and editions of Razer keyboards have shifted away from the Kailh switch in favor of a Greetech design that Razer states is manufactured in-house.
Razer uses Razer Chroma switches for their RGB keyboard and Cherry MX for their monochrome and non-backlit keyboards.
Kailh
Kailh is a Chinese manufacturer known most for its Cherry MX imitation switches. Though it is important to note that they do not only produce imitative products. Kailh switches are most often found in cheaper mechanical keyboards — often due to their low reliability and quality control.
If you'd like to do a deep dive on mechanical keyboards you can read more on this subreddit.
Also, check out: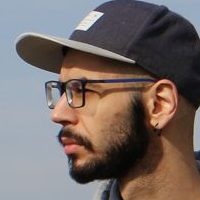 Latest posts by Xander (Editor-in-Chief)
(see all)