Though a barebones console with a couple of gaming accessories and controllers is perfectly fine for the casual player, many of us prefer to invest a bit more heavily into our gaming sessions by choosing different accessories including gaming chairs.
From headsets to charging kits and media remotes to specialized controllers, there are plenty of gaming accessories that console gamers might want to get their hands on.
Venom Twin Docking Station
Lets you charge two controllers at the same time

Comes with two battery packs in the box
Xbox Elite Wireless Controller
Offers an abundance of customization options
Looks absolutely fantastic
Xbox One Play and Charge Kit
Absolutely essential
Includes a rechargeable battery pack and a long USB cable
You may also check out the following link about the Best PS4 Stands available. Today we will be focusing on just a few of the best console gaming accessories for the PS4 and Xbox One which may enhance your gaming experience. Depending on your preference, you have a wide variety of best console gaming accessories to choose from for your comfort and enjoyment.
For the Xbox One
Since announcing its latest console, Microsoft has been trying to position it as an all-around entertainment center not limited to just video games but with a litany of best console gaming accessories to boot. Though its release was indeed bumpy, the Xbox One is now on a steady trajectory that should please most fans.
When Microsoft announced the $150 controller, the question on everyone's minds was whether they could justify the price of the gaming accessories or not. From the very beginning, the company made it clear that the Elite is not meant for the mainstream market as the standard Xbox One controller is more than capable of handling everyday gaming.
However, those who have already spent their money on controller customizations should consider Microsoft's offering. The Elite is incredibly comfortable and offers an abundance of customization options, and looks fantastic.
For those who liked the overall feel and look of the standard controller but felt like something was missing, the Elite will fill that void in a heartbeat. Part of the gaming accessories' appeal is the different sized thumbsticks that improve accuracy and speed, as well as interchangeable paddles to give your fingers more control. To enhance your shots and time taken between them, this Xbox One controller features hair triggers that stop trigger movement so you can shoot as soon as you line up the next shot.
Of course, the price of this best console gaming accessories is still quite steep so you may want to wait for a better deal.
If you ask me, the Xbox One's Play and Charge Kit should have been included in the main package as part of the console gaming accessories that come with the Xbox. The kits, which consist of a rechargeable battery pack and a long USB cable, are essential console gaming accessories for anyone who spends extensive time with their console. Replacing standard batteries all the time is a hassle and will most likely cost you more in the long run.
With the play and charge kit, you can extend your play time significantly as you do not have to worry about running out of charge and having to swap batteries. The play and charge kit gaming accessory allows you to charge while you are playing or on stand by while you take a break. It takes only 4 hours to charge it fully, and gives you up to 30 hours of charge for your Xbox One.
Venom Twin Charging Cradle
On a similar vein, this docking station/charging cradle might be an even better choice for some gamers. The cradle not only lets you charge two controllers at the same time but also comes with two battery packs in the box.
The only disadvantage is that you will not be able to play while charging but it is highly unlikely that you will encounter a battery problem as long as you remember to rest your controllers on the charging cradle. What makes it even better is that these console accessories cost even less than the Play and Charge kit.
Also, this twin controller charging dock enables you to boost your controller's power without having to leave your Xbox One on all the time. The charging dock has red LED lighting that turns green to signify full charge.
For those that want console accessories that cut the cable away but would still like to use their TV for something other than gaming, Microsoft's official TV tuner offers a decent solution.
With smart TV-like features such as live pause and a good-looking panel of show information, the tuner is a good investment. Furthermore, with this console gaming accessory, you will also be able to stream video to other devices while playing video games.
The tuner also allows you to search for channels and shows using Microsoft's voice search technology OneGuide and Kinect. It also enables you to stop, pause, forward, or rewind your favorite shows.
An incredible niche item. The Chatpad is insanely convenient and one of the best console gaming accessories for anyone who regularly types on the Xbox One. As I could never get comfortable with entering characters from a controller, the Chatpad is a neat alternative though it takes some getting used to.
Moreover, most packages include a basic headset so you could be scoring two birds with one stone – who doesn't love bonus console accessories. And it doesn't stop there. If you are the type of gamer who enjoys playing in the dark, the Xbox One Chatpad features a backlit Qwerty keypad and integrated audio controls. It also has programmable buttons that you can customize to take screenshots or launch apps.
For the PS4
Sony learned a lot from its mistakes during the launch of the PS3, so the release of the PS4 did almost everything right. Since then, Sony has delivered on most of its promises, and its latest console remains an attractive piece and one of the best console accessories with some excellent games.
When you are an FPS player, going from a PC to a console is quite jarring. Though a controller may never offer the same level of accuracy as a competitive gaming mouse, the Freek Phantom stick mods being one of the best console accessories will help you increase your accuracy with a better grip and higher, more controllable sensitivity.
The FPS Freek Phantom increases the controller's range of motion. Consequently, the increase maximizes agility giving you an advantage over your opponents. Additionally, with this little accessory, in-game movements are more accurate even at the highest sensitivity settings.
If you always struggle to keep your controller's in your hands while you play, then the Wicked-Grips for ps4 should be among your list of console accessories. Maybe that's not even it. Perhaps, for you, the plain plastic finish of ps4 controller's is not that appealing, and adding practical console accessories would make them that much better-looking even as they increase practicality.
The wicked grips are ideal for performance orientated gamers who spend a lot of time honing their skills. They also feature anti-microbial properties and are latex free, affording you a superior, comfortable grip. To top it off, the material they are made from keeps your hands dry for longer, making them ideal for gamers with sweaty palms.
Gold Wireless Stereo Headset
Sony won the headset game as the official Gold headset has gathered excellent reviews from both critics and everyday buyers. Nothing beats the ability to tell where the explosions or gunshots are coming from, or where your enemy is running towards as you immerse yourself in your gaming experience. With Hi-Fi virtual surround featuring 7.1 channels and noise cancellation, the gold wireless stereo headset hits all the right notes.
The quality of the build and sound are both top-notch while the headset feels quite comfortable. The only problem of these gaming accessories may be that users are reporting a lot of wear and tear after a couple of months of use so you will need to take extra good care of the headset.
As you probably already know, the PS4 can only charge the controllers while it is in use or rest mode. And there is nothing worse than falling to your enemy because your controllers have suddenly run out of battery power. The PowerA charging station has docking stations for two ps4 controllers so you can leave one charging while you use the other. And with an AC adapter, your USB ports are left free.
This affordable charging station is one of the best console accessories that allow you to charge the controllers while you are not using them. These gaming accessories look good and work well although their build is a bit flimsy. At the end of the day, if you find that your controllers are always in need of charging, then you cannot go wrong with this charging station.
With the reduced price point, the PS TV is now a pretty decent gadget depending on your needs. If you have a second screen and long Ethernet cable or very strong Wi-Fi, then you can easily play your PS4 games on a second screen of the house without moving the console around. The device is easy to set up and is compatible with all TV sets that have HDMI connectivity.
Furthermore, the PlayStation Now streaming service will let you play a considerable range of PS Vita, PSP, and PS 1 games on your screen including classics such as God of War and Killzone. A versatile accessory, the PlayStation TV vita allows you to access a variety of entertainment programs including movies and TV shows from PlayStation Store even though the store has limited content compared to others like the Apple Store and Google Play Store.
Unfortunately, support for popular streaming services is currently minimal but there is no denying the fact this item is one of the best console accessories we can get.
Accessories to consider for both consoles
I purposefully left out several gaming accessories that are popular for both consoles because they are either more niche or do not offer a lot of benefits for everyone. For instance, many people still don't know that eBay and Amazon are the perfect places to get these other gaming accessories like stickers, decals, and third-party covers for both consoles at low prices.
Furthermore, it's always a fantastic idea to invest in a new HDD, especially if you own the early versions of these consoles with only 500GB of storage. Instead of buying drives specifically made for the Xbox One or PS4, however, you are much better off reading a guide on how to install external HDDs to save some money.
The final accessory that everyone should know about is the Collective Minds CronusMaxPlus. The dongle will let you use your PS4 controller on Xbox One and vice versa, customize your controller buttons, and add external peripherals like a gaming mouse or keyboard. Though it is a considerable investment at $60, it can be an excellent addition to your other gaming accessories.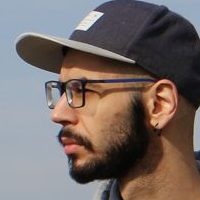 Latest posts by Xander (Editor-in-Chief)
(see all)