Perfect weight distribution, RGB, precise control, and quality build - these are the ones to consider to top your gaming play.
We believe that for budgeting gamers, the CORSAIR M65 Pro RGB-FPS is the top choice.
The highly durable and accurate sensors of this model allow you to have the best gaming experience for an affordable price.
There are other, more premium and flashy options, though. Keep reading to choose the gaming mouse which fits your preferences the most.
Provides real-time gaming information while playing.
Swappable parts between different designs & materials.

Ergonomic designed to fit all grip styles & hand sizes.
With 4G binary sensor system.
CORSAIR M65 Pro RGB - FPS Mouse For Gaming
Using top precision sensor. Modern weight tuning system.
Build to last!

PC gaming is an experience. Major companies like Asus, Corsair, Razer, and Logitech have spent millions of dollars developing the absolute best gaming mouse so they cater to this experience.
Gaming mice are a bit different than your conventional mouse option. They still have the same basic three buttons but the best gaming mice offer a little more flair.
Custom mapping profiles, DPI settings, weight/balance, as well as additional programmable buttons, are all great features of a proper mouse for gamers.
These features built into it offer superior control, customization, and overall total aesthetics to your set up.
In my honest opinion, a simplistic gaming mouse does get the job done. There is no real substitute for pure skill.
However, there is something that is satisfying about incredible and creative design. I prefer a mouse that is fully featured, with seemingly limitless options, durability, and strong software integration. These features work well together when picking that perfect mouse.
With that said, which mouse should you buy? Which ones to avoid?
Well, that all depends on your preference. Do you like RGB? How about the perfect weight to body ratio? Are you a claw gripper or a palm gripper? These things matter.
We will touch on these in our list of the best gaming mice and even provide honorable mentions to keep it interesting.
The SteelSeries Rival 710 is not the most expensive mouse, nor is it the cheapest.
It strikes a perfect balance between affordability, precision and excellence that is almost unmatched on the market. Its design is awesome for a variety of grip types, the sensor is excellent and the buttons feel great to click. On the side is an OLED screen, which you can program through SteelSeries' software to display a variety of information or even GIFs.
The design is not ambidextrous though and that could turn away some prospective buyers. This best gaming mouse is intended for right-handed people only.
The mouse also features RGB lighting on the scroll wheel and logo, which is great for tying together color schemes. The mouse's texture is subtle but feels good to the touch and will not disappoint.
The OLED screen, arguably one of the coolest features of this best gaming mouse, can be used for displaying Discord notifications, DPI display, in-game information for supported titles, and through their software, even allows you to upload and display GIFs directly on the mouse itself.
This isn't going to change your life, but it is a great addition and something very unique in the industry.
Lastly, the tactile vibrations are an awesome value add and can be game-changing at times. The mouse is able to vibrate, depending on how you configure the alerts inside of the supported software. These alerts can be used for in-game information and are another way of gaining a tactical advantage of your opponents.
If you're looking for a well-rounded, excellent mouse that doesn't break the bank and doesn't leave you feeling left out, then look no further!
Pros
Industry Leading Design

Semi-Modular Design
Tactile vibration feedback
Under $100

Cons
Right Handed use only
OLED Screen is hard to see
The Corsair M65 and M65 Pro are an FPS player's dream mouse. If you don't need the versatility of 12 programmable buttons crowding your mouse this one is an obvious pick.
The mouse itself is an aluminum alloy build with an angular and aerodynamic design. This design is easy to use one-size-fits-most solution that is solid and boast quality throughout. The mouse also features an interchangeable weight feature to either rebalance or lighten the mouse's overall weight, allowing for extra customization to be achieved for those who need it.
The M65 Pro differs from the original M65, with an upgraded 1,200 dpi laser. This allows those hardcore FPS players to achieve maximum sensitivity and pull off the most difficult and daring of shots. Both the M65 and M65 Pro feature fully programmable button configuration and RGB customization.

However, The mouse is lacking in the flash department in the area of buttons. While many of the new and exciting "Gaming" branded best gaming mice boast 10, 12, or 13 programmable buttons, the M65 Pro was built with CS Go players in mind.
The mouse only contains an extra 3 buttons. These are located on the left side of the mouse.
By doing away with the often unnecessary mass of buttons available on other mouse models, the M65 Pro was able to go back to basics and design a mouse that has the overall feeling and usefulness of mouse in mind first.
With that said, many old schools and veteran players may very well prefer this particular mouse. Because of its simplistic design, gamers can enjoy the ergonomic design of the mouse first. Having the ability to create custom gaming profiles and macros are only a bonus feature.

For those who love RGB and all it stands for, Corsair has you covered. The M65 and M65 Pro both feature 3 RGB zones. The Logo, underbody, and scroll wheel can all be individually tuned and perfected to suit your RGB desires. Also, each zone has lighting effect settings such as breath, blink, rainbow, and pulse to show off your true gamer spirit.

The M65 Pro is a tribute to just how far best gaming mice have evolved. By adjusting the industry standard button layout, redesigning the ergonomics of the overall mouse, and adding in some RGB, a timeless design has met some of the most modern innovation. It is a cheap buy as well.
Pros
Simplistic Design
12000dpi sensor
DPI (Sniping button)
Cons
Few Buttons for MMO Play

Right-handed design only



The Razer Lancehead is an ambidextrous wireless mouse, which let me be the first to say, is a blessing that few can truly understand. Ambidextrous mice are hard to come by on the market, and having an offering by the likes of Razer is fantastic.
The mouse features a lefty-friendly ambidextrous design and boasts not only Razer's excellent 5G laser sensor, but also their awesome AFT, or Adaptive Frequency Technology. This means that not only do you get a great sensor, but also top-notch wireless performance.
Also onboard is Razer's Chroma RGB lighting, which can be synced with their Synapse software across a wide variety of Razer products. The implementation here is tastefully subtle, while still remaining truly Razer.
The battery life of this mouse is not great, however, and is one of its very few downsides. You can expect to charge this mouse at the end of every day, if you are a more hardcore gamer. For those who are more casual, expect to charge it once every few days.
The mouse can still be used while it is plugged in and charging though, so charging should not be an issue.
The 5G sensor can go as high as 16,000 DPI. That is far too high for most users, but having the option is always nice. Choice is good. The sensor itself is also laser, which means it will track on almost any surface, including glass.
This is wonderful for when you must use this mouse on the go and cannot bring a proper mousepad with you. The only downside to laser sensors over optical is that they are not quite as accurate. Unless you are a professional gamer though, this shouldn't matter at all.
The Razer Lancehead is a great mouse, and the fact that it is ambidextrous is a major bonus. Ambidextrous mice are good for everybody. Razer offering a great product not only for those who are left-handed, but also anyone looking for a great wireless best gaming mouse, is really nice to see. You will be happy with this mouse for sure.
Pros
Wired / Wireless
Ambidextrous
Chroma RGB Lighting
Adaptive Frequency Technology for great Wireless performance
Can be used while charging
Cons
Do you like cyborgs? What about other forms of sci-fi engineering? If you do, then the G903 LIGHTSPEED will be your best friend. Not only does this mouse have an awesome, aggressive design, it also performs great. No, not great. Even… greater. This mouse is incredible.
Logitech's wireless performance is unlike anything else on the market. With performance similar to wired mice, plus all of the convenience of wireless operation, you'll see very few compromises being made here. There are no latency issues, you won't see performance drops, and it truly feels like wireless mice have evolved into being just… better than wired mice.
The G903 LIGHTSPEED also supports Logitech's PowerPlay Mouse Pad. The PowerPlay uses copper coils inside of the mousepad for wireless induction charging. This means that you can use the mouse wirelessly and charge it, at the same time.
The design is very similar to wireless charging pads for smartphones. Not only this, but the mouse's battery life is quite impressive, lasting up to 24 hours with RGB lighting and 32 hours without.
The mouse is also ambidextrous, making it great for left-handed or right-handed operation. This is a welcomed addition. Not only will it work for anybody, but the symmetrical design is also very aesthetically pleasing to look at.
The PMW3366 sensor onboard is one of the best sensors available, offering near-perfect tracking at many different DPI levels, and is preferred by many Esports professionals.
The mouse also features modular, customizable buttons which can be swapped or removed. If you're left-handed, for example, you may want to remove the left-side buttons to avoid accidental presses. The reverse could be true for those whom are right-handed.
Having this flexibility is great, and at this price point, it's something I'd hope to see.
On the bottom of the mouse is a removable cover, which leads to a compartment where you can insert a weight into the mouse for added heft. Some gamers prefer heavier best gaming mice, while others prefer lighter mice. Being able to change your mouse's weight on the fly is great.
Plus, this system is the same across many of Logitech's products, so you may already have weights which this mouse supports, if you already have a newer Logitech mouse.
The G903 LIGHTSPEED by Logitech is simply put, amazing. It's one of the best gaming mice on the market, and Logitech really pulled out all of the stops on this one.
Pros
Ambidextrous design
Modular design, can swap/remove side buttons
Good battery life
Logitech RGB Lighting
Logitech PowerPlay support
Cons
Asus is among the top 5 computer component manufacturers in the western market. They are known for their quirky innovation and quality products. The ROC: Spatha is a mouse that is no different. The Spatha is a wired/wireless best gaming mouse targeted at its already loyal Republic of Gamers followers.
If you are already a ROG customer you will find seamless harmony with your other Asus products. Because they all use Asus Armoury, Asus' proprietary customization software. This calls for each individual component to speak to each other, allowing a synchronization of custom profiles to be transferred to each ROG component in your setup.
Functionality like RGB breathe can then be added to your keyboard, mouse, motherboard, and graphics card.

This mouse itself screams quality. Asus boasts one of the longest life spans for any of its products. The mouse itself has been tested for over 20million button clicks with its exclusive switchable socket design. No feature was cut short on the design and execution of this mouse.
12 Programmable buttons (6 of which are thumb buttons), fully customizable 3 zone RGB with breathe programming, and a wireless or wired option, are just a few of its amazing features.

Also, this model just feels great in the hand. Although it is a little on the heavier side, the wide footprint of the mouse itself is ideal for both palm and claw-grippers.
The instant DPI adjustment allows for slow and precise movement and speeds with up to 8200DPI adjustment on the fly. This is also complemented with its 2000Hz response time. Allowing comfort, customization, and speed all at once.

I know that if you are already a ROG customer the choice is a no-brainer. But, perhaps this best gaming mice can convince those who haven't used Asus in the past to become new loyal customers. The mouse is a staggering $160 but is a great addition if you want a mouse that will last a lifetime.
Pros
Aggressive ROG Design
8200dpi sensor
2000 Hz Response time
Cons
Very Expensive
Right-Handed Use only
The Razer DeathAdder is something of a cultural icon. Its popularity in the gaming space can't be understated. With a clean and minimal design, good sensor and moderate weight, there's never really been anything to complain about with the DeathAdder.
The newest revision lives up to its past in an excellent fashion. The DeathAdder Elite takes everything that gamers have loved about the original, and adds only what's necessary to make it a modern mouse. It now includes Razer's Chroma RGB lighting, it has a great 16,000 DPI optical sensor, and there are also 7 programmable buttons.
All of which can be mapped through Razer's own software.
This is a fantastic mouse for anyone on a budget, looking to up their game without hurting their wallet. While the DeathAdder Elite isn't the most magnificent mouse, it excels where it matters: good price, good performance, good features.
If you're on a budget, this mouse will be your best friend. Heck, it's… just a good mouse, regardless of your budget. If you want something simple and true, then look no further!
Pros
Familiar design
Simple customizable software
Buttons feel quality
Mouse wheel glides but has a distinct weight

Cons
Slim profile is not great for claw grippers
Rubberized bottom may need to be broken in
True lefty version needs to be released
The "HERO" in the Logitech G502 HERO's name possibly refers to how this is a hero for any gamer looking for a raw, gaming-focused mouse. Let me explain why.
This mouse isn't the cheapest best gaming mice on the market, but it's far from the most expensive. It's not the fanciest mouse available, but it's also striking to look at. The design may not be appealing to everyone, but for those whom like it, you can't get much more… unique than this.
Like the G903 LIGHTSPEED, the G502 HERO shares in the sci-fi, cyborg-esque engineering look, but steps it up a notch or two to produce one of the most eye-catching designs on the market today. One obvious downside to this, however, is the lack of left-handed support. No, this mouse is not, under any circumstance, ambidextrous.
The mouse also features Logitech's Spectrum RGB lighting. Logitech's implementation of RGB lighting in their peripherals is among the best on the market, so this is a welcomed addition. Both the logo and the profile display can be customized. It's subtle, but also nice to see.
Aboard this mouse is also the Hero 16K sensor, which is the very same sensor used by Logitech's most expensive mouse. The Hero 16K offers peak performance and is rivaled by almost no other on the market. Having such an impressive sensor on the market in a budget mouse is a selling point for the mouse all by itself. This sensor has near-perfect tracking, and can go as low as 200 DPI and as high as 16,000.
The mouse features 11 programmable buttons. This sounds like a lot, but consider that this number includes both the scroll wheel and the left / right click buttons.
However, when taking that into account, you still have 8 additional buttons that most other mice simply don't have. Plus, while it may not be common, being able to rebind the primary mouse buttons is nice, for anyone that wants to.
The mouse also has five removable weights, allowing you to fine-tune the weight. Some prefer heavier mice, while others want them to remain as light as possible. It all depends on your grip style, as well as playstyle.
For some, lifting the mouse to return to the center of the mousepad is easier with a lighter mouse, while others prefer a little heft to inspire confidence in their lifts. Having the ability to remove or add any number of these weights is great. With each weight adding 3.6g, being able to remove 18g of weight is very significant.
The Logitech G502 HERO is awesome, to put it simply. Many gamers absolutely love it, and Logitech's intelligent revisions to the G502 lineup have only made it better over time. If you like the design and don't mind it not being ambidextrous, this will be a fantastic purchase.
Pros
Large Programmable Side Buttons
Mouse has tunable weight
Mouse feels quick and quality
Build Construction is solid. Adding Weights feels natural
Cons
No ambidextrous option
Shape design isn't for everyone
Conclusion
So, we've looked at some of the best gaming mice on the market to date. After countless hours reviewing, and testing the best gaming mice, we wanted to be thorough and make sure that the crown of the Ultimate Best Gaming Mouse was given out properly. Although there were many best gaming mice, only one can hold true as the "Ultimate" mouse for gaming. Read here about the Ultimate PC Gaming Chair

With that said, the SteelSeries Rival 700 has been given the keys to the kingdom and dominates the competition. This is because it is the best gaming mice that currently gives the best performance for the price and has just enough features to satisfy a mass majority of gamers. Sure, it may not be symmetrical or built with left-handed gamers in mind, but from my many years in the gaming industry, I have seen left-handed players adapt a right-handed play style.

Top notch build quality, a solid foundation, and precise controls are only the beginning of what this best gaming mice can do. I cannot stress enough how useful the tactile feedback function is. Allowing this function to be customized on a per-game basis just makes it all the better. If you're looking for the best gaming mice to take your gaming to the next level, this is it.

This does not mean that the SteelSeries 700 is perfect. It is pretty close but, I think having a wireless option would be a great improvement. Also implementing a better solution for the OLED screen is needed. I'm not sure what the future holds for the SteelSeries 700 in V2. But, what I can say is that I'm excited to see how else it can improve this Ultimate Best Gaming Mice.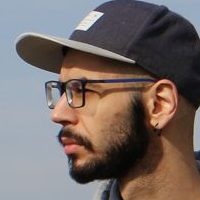 Latest posts by Xander (Editor-in-Chief)
(see all)