The comfortable seating, sound immersion, and plug n' play features are just a few options that have drawn gamers of all ages to a proper seating arrangement.
Regular old desk chairs just aren't cutting it. It's time for an upgrade.
If you've been in the market for the ultimate X Rocker Pro gaming chair, we can guess that you're searching for the top-rated, best of the best.
Go big or go home right?
Like most products on the market, quality can be pretty subjective. However, when it comes to the gaming community, our blunt and blatant opinions on the top-rated gaming products available shouldn't be merely brushed aside. We know what we like and recognize top quality when we see it.
If you've got your eye on the X Rocker 51259 Pro H3 4.1 and are looking for more information, then you, my friend, have come to the right place!
This model is a versatile chair great for more than just game time. We all know gamers have a variety of interests outside the screen. Some of us enjoy reading, relaxing, and even watching YouTube videos or TV, and we like doing all of these things in comfort.
So let's get started with our review of the ultimate gamer chair, the X Rocker Pro gaming chair.
First up, we'll discuss the key point that has helped gaming chairs rise in popularity. It doesn't matter which brand it is, so long as a gaming chair has audio enhancement, it's a winner. The X Rocker 51259 Pro H3 4.1 is even better.
This chair immerses users in a delight of interactive, plugged-in or wireless audio. With this chair, you won't just hear the music but feel it too with four built-in speakers and a subwoofer. The use of AFM technology transfers sounds into the open space within your X Rocker. No, we aren't talking about in the frame of this chair, we are talking about the entire support structure.
The inclusion of vibration motors is an added favorite feature that provides amazing immersion. For example, if there is an explosion to one side of you, then that side of your chair will vibrate. Think of it as an ultimate controller with vibration enabled! This synced up sound and vibration system brings your audio's bass tones in to not only magnify the sound quality from your chair, but intensify it into a full body sensation. It's a truly immersive experience worthy of any hardcore gamer.
This chair is compatible with all of your favorite devices and peripherals for both wireless and plugged-in options, including:


Headphones

Television

Smartphones

PSP Vita

PS2 and PS3

Wii U

Xbox 360 and Xbox One

Nintendo 3DS

iPod and iPad

MP3 Players
The included control panel gives you complete control over the volume, bass, and vibration to customize your personal gaming experience. The included input and output jacks allow you to not only plug into your favorite audio sources, but also to invite friends over and connect for the ultimate multiplayer gaming experience.
The X Rocker gaming chair comes with a built-in wireless receiver and wireless transmitter which gives you the freedom to choose your audio, from any source with a headset or RCA output, bringing sound straight into your gaming chair. Don't worry about buying RCA cables, as they're included.


Comfort and Design
What is your biggest complaint when it comes to trying to enjoy your game time? No, not noobs or toxic idiots in the game! We're talking about your comfort. If you said 'back pain', then you experience the same struggles as the majority of gamers worldwide. Regular office chairs, beds, couches, and everywhere else we choose to sit with our gaming rigs just isn't ideal for the health of our backs and necks.
This is where the X Rocker 51259 Pro H3 4.1 chair goes above and beyond in both style and comfort. Ordinary desk chairs just can't match the level of support and added comfort provided by the X Rocker's padded backrest and headrest for hours-long gaming sessions. You can say goodbye to back pain when you relax into this chair. The ergonomic design of the chair understands that one size does not fit all, and allows for customizable adjustment to better fit your relaxation style. Resting on the floor for easy maneuverability, you can twist and turn your seat to your heart's desire. Imagine flying a fighter plane or helicopter using a HOTAS Joystick while nestled in this chair. Dreamy, isn't it?
The support doesn't stop there. With the inclusion of fixed-position gun stock arms, you'll find you don't have to keep your arms up all the time. Instead, you can settle down into a relaxed position with armrests that provide you with some much needed additional support.
Weighing in at approximately 50lbs, this wood, and steel designed chair provides a weight capacity of 275lbs. It's physical dimensions are 29.1 x 22 x 20.9 inches. That makes this model a bit bulkier than others which may proveto be a bit more difficult to move for gamers with bad backs or gamer kids.
For those who are interested in stashing the X Rocker gaming chair away to save space (and maybe removing the gaming distraction from your daily responsibilities), this chair can be folded down for ease of storage. If you've got gamer buddies with their own X Rocker chairs, the folded form allows for easy transportation to your friends for an epic multiplayer gaming experience.
If you like to snack while you game, you may find some crumbs in your seat. Thankfully, the creators of the X Rocker 51259 Pro H3 4.1 thought ahead and covered this chair in a thick and durable vinyl for an easy to clean, wear-resistant throne. The waterproof vinyl lets you give the X Rocker Pro H3 gaming chair a quick and easy wipe-down between gaming sessions. This efficient, plug-and-go design lets you make the most of your game time.
The quick n' dirty pros n' cons
Now that we've reviewed the two major features of the X Rocker 51259 Pro H3 4.1, it's time for a quick n' dirty, pros and cons list for a quickreview of everything we just discussed.
Pros
Ergonomic design
Immersive audio and vibration control
Compatible with most digital devices and consoles
Easily adjustable for optimal comfort
Easy to clean
Strong & durable
Multi-purpose use
Setting up & assembling is easy
Folding for easy storage
Cons
Needs to be powered
Bulky and heavy
Non-compatible with chair mounts
Final Thoughts
Despite the cons of this gamer chair, the X Rocker 51259 Pro H3 4.1 is one of the best available.
The ergonomic design has gamers in mind for the ultimate gaming experience. With high-quality sound and comfort, an affordable price under $200 and a gamer community of fans, this chair really is a no-brainer.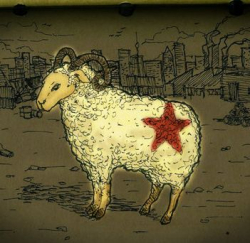 Latest posts by Steven K.
(see all)