A magnificent lineup of hardware cooling solutions has made Thermaltake a name one could be proud of, but when that cooling solution happens to be affectionately aimed at your nethers, you begin to question just how far they're willing to take the whole darn thing.
The Thermaltake Comfort Air chair might not appeal to everyone, but it certainly can prove useful under the right conditions.
Keep reading our Thermaltake gaming chair review to find out more.

Being a little pricier than most gaming chairs, the X Comfort Air Thermaltake chair isn't simply a one-trick-pony. This chair was built to eliminate the sort of fatigue you'd encounter during a particularly long gaming session.
We've taken the X Comfort Air for a proverbial (and literal) spin, leaving us with a lot of opinions on this unique and interesting piece of furniture-tech.
X Comfort Gaming Chair Review
Pros
+Adjustability: The Thermaltake X Comfort Air Thermaltake chair, like its fellow gaming chairs, follows the tradition of boasting a fully adjustable suite of orientation options.

The chair packs a decent swivel, 4d adjustable armrests and comes installed with a class 4 gas lift for elevation control, making sure that this chair can handle good amounts of weight without giving in to wear and tear. There's also 160-degree recline with a tilt lock that's set to certain positions and is tension controlled by a knob underneath the chair.
+Comfort: On a warm day, the X Comfort Air Thermaltake chair feels like a blessing from the gods of gaming. The PVC leather upholstery is retrofitted with a breathable mesh and cold foam stuffing, giving the seat a comfortable "hug".

The pillows accent the subtle ergonomics of the seat's profile and I use them constantly. The quilted backrest provides traction while still being firm and comfortable, making it rather easy to recline in this chair.
+Build: Holding the X Comfort Air together through the daily struggles of wear is an enhanced steel frame. The frame is outfitted with cold foam and high-grade, PVC bi-cast leather that is accented with intricate stitching and rolled seams. The base of this gaming chair is aluminum and features a five-star structure for ideal load distribution.
+Features: Four individual fans sit in a chamber just beneath the bottom seat of the chair, and when toggled between their four power modes, force airflow from the bottom of the chair to the top of the seat.

The four modes available are "Off", "Low", "Med" and "High". This works amazingly well on hot and warm days, making sure you stay constantly comfortable, without ever being too cold or too warm.
+Accessories: The pillows offered with the Thermaltake X Comfort are truly unique. The neck pillow features a rounded surface that makes it very flexible when trying to rest either your head or neck against it, depending on your position.

The lower lumbar pillow showcases a one-of-a-kind shape that, not only offers great comfort and lower back support but also blends in with the design of the chair flawlessly! The X Comfort Air Thermaltake gaming chair comes with a few color options as well, for those who prefer a little personalization.
Cons
–Comfort: On cold days, you tend to really feel the breeze down under, even when the fan system is turned off, which is due to the open nature of the mesh and airflow chamber beneath the seat.

It isn't particularly troublesome under normal conditions, but you will feel a strong draft every now and again.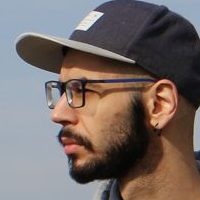 Latest posts by Xander (Editor-in-Chief)
(see all)