It was only in recent times when PC cases became a thing and an important one at that. Until a few years ago, any case was fine as long as it did the job (the job being to protect the hardware!).
Honestly, we've never held much of an interest in PC towers. While some gamers with too much time on their hands and thousands of dollars to spare have concocted some pretty sweet cases, most PC cases are large, ugly boxes that take up precious desktop real estate.
Plus, whenever anyone brings up the subject of the computer casing, it reminds me of the rows of dusty brown DOS machines I'd play Oregon Trail on in elementary school.
But here we are, where PC towers now matter. They're a big deal and we will move forward with a comprehensive P90 review, one of the most lust-inducing PC cases nowadays.
Aesthetic impact bears the same importance as the functionality of the interior so you can't just settle on a ho-hum PC casing; it can be an eyesore in the middle of a very sleek gaming room or overall personal rig.
The good news is that through the attention to detail of some PC casing companies, a quality P90 case emerged to make a very strong creative statement. You'll know why in this P90 review so keep reading.
As previously mentioned, a simple plastic box isn't enough for those looking to showcase their setup. Thermaltake, a company typically known for producing RGB power supplies and cooling systems, has recently announced its new chassis; the latest in a series of open, tempered glass-centric PC component housing solutions.
Thermaltake has been upping the ante over the past years and absolutely smoking the competition with its wide range of PC cases that use durable construction and framework and well-researched functionality and design. This award-winning company has been raking in the awards in the past few years, especially for their fast-forward and futuristic design and approach.
The company aims to provide products that are sturdy, functional, and pleasing to the eyes. With this P90 review, we will find out how far they have throttled to deliver one of the best open-frame chassis available now.
Thermaltake P90 Review: A few pointers to start with
So to start with this P90 review, We are excited to present to you, Thermaltake P90, a truly state-of-the-art PC case that is a clear standout in looks and functionality. This P90 review will cover the basics, features, and considerations that will help us determine whether this product is the best one for you.
P90 appears to be an upgrade from previous offerings; however, the unit does a fair bit to differentiate itself from Thermaltake's earlier P3 and P5 models while maintaining the manufacturer's distinct look. While the previous units were the relatively typical ATX open-frame chassis, the Thermaltake P90 features a triangular design, which, along with its unique visual appeal, allows for more configuration options, giving you the absolute freedom to let the concept you have in mind materialize.
Users can freely construct their system from scratch, with modular panels, racks, brackets, and pre-design mounting arrays. Plus, the design allows for a much more spaced out approach, which means heat will dissipate faster, and components will perform optimally.
What's more is that P90 can be wall-mounted, which affords those with limited space the option to keep their PC away from their desk. It also enables users to display their build openly instead of shoving it into a corner.
In this P90 review, perhaps the most important aspect of the P90's design is its modular nature. Given that the P90 is highly configurable and easily accessible, the owners of this chassis won't have to worry about taking their rig apart if they want to change things up or perform maintenance.
As a plus, P90 seems to be very spacious for a mid-tower storage option—so much so that it allows for a 480 mm DIY liquid cooling radiator fitment. Impressive, but it might be a hair too much to mount on a wall.
Some open PC casings lean toward the narrow side, which makes the overall look kind of cramped. The Thermaltake P90 ensures that there is enough space for everything, from the smallest chips to the most space-consuming cooling system.
Despite this spacious feature, the P90 case does not look overly bulky. In fact, it exudes a slim profile without compromising the ability to highlight your most valuable peripherals and installed components. The magic behind this is the triangular prism shape, which gives the illusion of not taking too much space yet still being able to feature most of the rig.
Quick product features cheat sheet
The Thermaltake P90 is made up of a combination of durable glass panels and an industrial-grade metal frame to ensure that it can hold up all the components that will be attached and built together within it.
Thanks to its open design, you don't have to worry when it comes to ample ventilation – an issue that is commonly associated with closed-design PC cases even when they are equipped with a highly functional fan.
The crystal-clear glass panel enables you to see through and amaze your friends with your established PC set, especially when paired with colorful cooling system units and a neatly installed cabling system. This is where the unit really sings and hits the high notes to annihilate the competition. Thermaltake took no shortcuts with the materials and design and this is a phenomenal finished product.
There are a lot of products in the market that offer a similar style or materials used, but others do not use tempered glass, which means they are not as durable. In addition, the thickness of the tempered glass is enough for it not to break easily with sustained knocks or bumps.
The stability of the Thermaltake P90 is uncompromised, thanks to the good selection of glass and metal frame that augments the weight balance once all components have been installed.
Important things to consider
Design language aside, this unit can provide ample ventilation. However, we observed a couple of disadvantages of the Thermaltake P90. As this is an open design, the unit is highly prone to accumulation of dust and other foreign particles and liquids, as there are a lot of open spaces where dirt can accumulate. While this is a general precaution, and all its rivals in the market suffer from the same problem, the P90 case is something that cannot go without routine cleaning for more than two weeks.
So if you don't like frequent cleaning then this may not be the best case for you.
Since we're talking about high-quality materials, the weight comes in as a disadvantage. The P90 case is one of the heavier case options for obvious reasons –glass and steel are not lightweight. If you move your computer around the house often, this might be a foreseeable inconvenience.
In addition to that, as we are already talking about the weight, take the weight balance into consideration because this has been reported to be a little bit front heavy for an open case. If you will be maximizing the internal space, the noticeable tilt towards the front will lead to a subsequent imbalance.
The beautiful combination of glass and steel frame with open spaces also labels the P90 case as not child or pet-friendly.
P90's very curious design and the ability to showcase those bright pulsating lights or the intricate water-cooling system can capture the attention of your children or pets, which can cause injuries. Positioning is very important to keep the case away from reach, but if you have a very feisty cat or toy dog, then further precautions must be made.
Conclusion
The essence of having a P90 case is about being protective and showy at the same time. This is because of its feature to protect your internal hardware without compromising on the looks and to show off your rig with a very futuristic and dynamic look without being over-the-top or too "skeletal" in appearance.
The P90 case is perhaps one of the most revolutionary PC cases in the market as this chassis construction defies the conventional style and, as we've mentioned earlier, the design language is on point.
While without fault, the "open" approach is not everyone's cup of tea. For PC case purists, this will turn them away because the concept is definitely not within casing norms. But hey, in a world that is constantly evolving, this might be the norm within the next few years.
For a tower that can also be a display case, this is definitely a standout. If you're the rig owner who wants to show the beauty and brains of your rig, then we're sure this will be a fantastic buying decision.
Now let's talk about the price as this will be one of the major considerations about the purchase. For the quality of material, aesthetics, and value for money, this is an absolute steal if you ask us, especially if you are in the market for a complete panoramic viewing and amazing chassis presentation.
Buying one is definitely worth it, and you can customize your PC in full throttle. As long as you know what you want to do with your PC design, you can never go wrong with the P90 for sure.
We hope you enjoyed our P90 review and that it helped you decide on whether this is your next PC project-related purchase. Meanwhile, check out these best thermal pastes.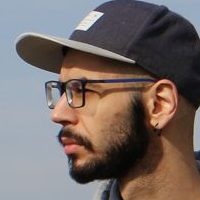 Latest posts by Xander (Editor-in-Chief)
(see all)