If there's something Secretlab is great at doing, it's inventing, iterating and producing high-quality gaming products. The Omega series is a prime example of that.
The UGC team has been using its bigger brother - the Titan, for a few years now.
It's high time we checked out the smaller Omega too after it arrived in our office.

The Omega caught our team's attention early on, even though we knew that the price point may be enough to scare quite a few people.
I mean, gamers can shell out a lot of cash for big and tall chairs with increased height or weight support. The Omega being a more classic take, though, definitely deterred some people.
Some very good news: After the Secretlab Evo 2022 came out earlier this year, the brand discounted their older generation of chairs!
Which means that right now, you're getting the Omega 2020 or Omega 2018 at a lower price. And, it's still one of the best gaming chairs for your average casual gamer in terms of ergonomics, adjustability and looks.
Let's take a deeper look at what works or doesn't work with the Omega.
Also, if you're curious about the new Titan Evo 2022 - our full review is lengthy and scrutinizing.

Durability
If there's one thing we weren't too worried about with this chair, and something you shouldn't worry about either, it's the durability.
Much like its brother, the Titan, the Omega series chair features high quality materials. You're not getting usual metal construction, you're getting A-grade reinforced steel.
This steel is permeated through every fiber of the Omega - starting from the 'skeleton' frame, down to the steel parts of the tilt mechanism.

It's not only steel, either. As an example, the wheel base here is made of ADC12 aluminum.
What does that mean?
Basically, an aluminum base would be more durable and more lightweight than comparable nylon or steel bases. The ADC12 part points out to the density - at 2.74 g/cm3, the aluminum used here guarantees a sturdy, wobble-free sitting.
Comfort
Frankly, there are no differences between the comfort levels of the Titan and the Omega series. At least in their latest product lines.

Much like the Titan, you have premium grade, high-density memory foam for the lumbar cushions and head pillows. What distinguishes Secretlab head pillows from competitors is the extra added cooling gel for those hot summer months.
Another take on comfort is the higher reclining angle.
The Omega 2020 series reclines back to 165°. This is a very comfortable angle; realistically you can even take a quick nap among your gaming sessions.

Where the Omega reclining mechanism shines is in the quality of both tilt lock and recline lock. With some other chairs you'd be worried about chair stability.
The improved locking mechanism here, as well as the premium grade materials guarantee a comfortable, safe experience.
Design
There are two areas where the Omega differs from the Titan. One of them is a unique design point to the Omega series alone, compared with many other gaming chairs.
Let's tackle the first difference: height and weight.
If you want to use this chair optimally, you have to be less than 5'10 and less than 240 lbs. While this might be insufficient for many, it's nice to have a more compact chair for gamers of lower stature and weight.
After all, feeling too tiny in your chair - or not filling the seat properly, isn't a great feeling.
The second difference is what's really unique about the Secretlab Omega series.
Yep, that would be the peculiar 'snug fit' seat base design.
Most gaming chairs you'll see feature a leveled seat base - much like the Titan. While some people love it as you can sit cross-legged, other gamers prefer the 'wrapped' feeling of the Omega seat base.

It's up to personal preference, but the Secretlab Omega chair is one of the very few chairs offering such a design.


Quick pros & cons
Pros
Has two free lumbar and head pillows included in the package to help promote proper spine alignment and relieve stress from pressure points.


The tilting mechanism placed into the base of the chair is multi-functional, allowing for a wide array of different chair movements.


The base is made from sturdy aluminum, and the 6cm Polyurethane casters are rock solid. Your chair will last for years.


Has a much appreciated two-year warranty included with the purchase, so if anything goes wrong you won't have to worry about repair costs.


The polyurethane coated armrests are slightly concave to conform to your arms so that your elbows, wrists, and hands will be comfortable when you place them on the armrests for long periods.


Has a hydraulic piston which can be adjusted to different height positions to meet the preferences for many users.


With the new Evo 2022 out, the chair is more affordable than ever.
Cons
The instruction manual used to assemble the chair could have been more detailed to help out a beginner.


You can't sit cross-legged on the Omega (if you prefer gaming like this).
In-depth features
Enhanced Padding

Secret Lab chairs are widely known for their comfort, but the Omega series chair takes it a step further. They've increased the padding over previous versions. It's much more comfortable to the touch and feels heavenly when you sit on the seat cushion of the chair.
One of the major upgrades in this chair is the use of "cold cured foam." This new foam helps distribute weight more evenly across the cushion when someone sits down. The end result from this even distribution of weight is that pressure points are minimized and the chair will last longer.
Polyurethane Coated and Adjustable Armrests
The armrests of the Secretlab Omega gaming chair series are now coated with a brand-new layer of soft Polyurethane. This material on the armrests is soft yet firm and won't break down like most of the heavily padded armrests in a typical gaming chair.
Additionally, the chair has what Secretlab calls 4D armrests, meaning they move in four distinct directions; up/down, left/right, forward/backward, tilt left/right.

This really allows the user to find the perfect location and angle to rest the arms for an extreme gaming session.
Strong Functional Base
Unlike a lot of chairs whose bases are made of steel, the Secret Lab chair's base is made with an aluminum mix, which is strong, lightweight and resists corrosion.
The base sits on a class-leading hydraulic gas piston that is strong and enables the seat to go up and down. Under this piston and frame are five aluminum chair legs and their associated polyurethane rubber wheel casters that guarantee smooth gliding over any surface and won't harm your floors.
Together, these three components make up the rock-solid foundation of the chair.
Quality Upholstery – The upholstery of the Secretlab Omega 2020 gaming chair was given a complete facelift and an upgrade.
If you're used to the old Omega products and thought they were good, wait until you see the 2020 edition seating surfaces!
The new polyurethane leather material is hand-picked and considered prime quality. It is soft to the touch and is highly water and stain resistant along with being extremely durable.
Comfortable Recline
One of the major downfalls of a lot of gaming chairs today is that when you recline, there's a clear disconnect between the backrest and the seat bottom of the chair.
The Secretlab Omega series 2020 gaming chair doesn't have that problem as the recline goes back in one smooth, relaxing motion with no excessive gap between the seat cushion and the seat back.
The entire chair can also be tilted back and locked into any position to customize seating comfort. You can comfortably recline while gaming, watching TV, or taking a much-needed nap!


Frequently Asked Questions (FAQ)
Q: What does full backrest recline mean?
When you recline, the Omega gaming chair's entire backrest will recline with you in one smooth motion. It will lay completely flat if you want it to. You can lock it into place in that position. You can even comfortably sleep in these chairs.
Q: Will taller and heavier people be able to enjoy this chair?
Yes and no. The Secretlab Omega series comes with an ergonomic design that wraps around the body and fits a wide selection of body types. It is designed for people up to 240 pounds, but those taller than ~6 feet may find the chair uncomfortable.
Q: What are the measurements of this chair series?
The wheelbase is 27.5 inches in diameter, and the seat base is 14 inches in width (this is not counting the sides of the chair) and 22 inches if you count the sides of the chair.
The width from armrest to armrest is 27 inches, and the width of the backrest is 21 inches.
Finally, the height of the entire backrest is 32 inches.
Conclusion
The Secretlab Omega series gaming chair is an all-in-one never-have-to-shop-again kind of chair. It might be a little pricey for some people, but it's definitely worth the investment if you are looking for a gaming chair that you will own for a very long time.
This could truly be the last chair you ever buy. It has exquisite seating surfaces, made with quality materials, it's extremely comfortable, and fully adjustable. In addition, the movement is solid and sound, and the wheels won't damage your floors.
While it may not be a heavy-duty chair that supports someone weighing over 240 pounds, it will still work for the vast majority of gamers.
If you're a tall gamer, we recommend that you look elsewhere for a chair designed for big and tall gamers. We have a full review on the Secretlab Titan you can check out in this case.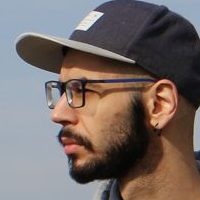 Latest posts by Xander (Editor-in-Chief)
(see all)