Debating on whether to buy the AKRacing or DXRacer?
Here's our take on the battle between these two brands.
When building the perfect gaming setup, you need to take into consideration a lot of things. Once you have set up everything and you are ready to go, the first thing that would go through your head is to grab a chair and sit down.
AKRacing or DXRacer differ from office chairs since they tend to have a racing look, long with a taller backrest.
For this AKRacing vs DXRacer review, our intention is to show you both the good and bad aspects of both brands. We will consider many factors that make a gaming chair good enough to consider.
One of those factors would of course be the ergonomics, followed by the price and other curious details.
We'll be analyzing the bottom product lineup (cheaper chairs) in this AKRacing vs DXRacer review.
Please do not confuse entry-level with cheap. The reason they are entry level is that AKRacing and DXRacer offer gaming chairs with high quality for a reasonable price. This is why we might say that for, say, $300, you can get an entry-level chair, at least from these brands.
Now, while most of you may say spending so much on a chair is not ideal, it is still equally important as everything else that goes into your PC. Selecting the right chair for your device is crucial as it makes your body comfortable while playing for extended periods of time.
Spending a few hundred dollars for a chair might seem unnecessary to some, but it is undoubtedly worth the investment.
AKRacing gaming chairs
To start off the DXRacer vs AKRacing showdown, we'd like to talk about the latter.
When looking at AKRacing, we can see that the company gives you nine different models to choose from. These chairs give your gaming setup an expensive race car look.
AKRacing chairs have a durable metal frame, which won't bend, bow, or break. The high-quality material that the company uses is not only durable but will also give you many years of worry-free usage.
AKRacing chairs are perfect for people at or under the 400 lb range.
The models also come with adjustable armrests, backrests, and bases. You can adjust the height of the chairs by using a lever that you can pull up from under the seat while sitting in the chair. The wheels on the chair are break proof and won't scratch your floors.
All chairs from AKRacing come with a class 4 gas lift and a two-year warranty.
Pros
As you could see, the AKRacing gaming chair is a solid option when considering ergonomics. These chairs tend to be durable, which allows for excellent maximum weight capacity.
Let's take a look at some pros to know better what chair wins between AKRacing vs DXRacer
Weight Capacity: AKRacing chairs can hold up to 400 lbs since the frame is endurable, and the company really thought of the chair design.
Upholstery: There are several AKRacing chair models and color options to choose from. To be more specific, you have up to nine chair models with different types of upholstery each, so saying that variety exists is falling short.
Price: Although some AKRacing gaming chairs can be expensive depending on what upholstery and AKRacing model you've chosen, there are budget options that will cost you less than $300. We might say, therefore, that this AKRacing gaming chair is affordable considering what it offers to its user.
With so many AKRacing models available, it isn't so easy to recommend one AKRacing chair over another for this DXRacer vs AKRacing review. It will all depend on your personal preferences. If you're already experienced, then you'd most likely position the most expensive models first, such as the Master Series Max, since these AKRacing chairs offer the most features and advantages.
DXRacer vs AKRacing? For most gamers out there, we recommend the entry-level AKRacing gaming chair from. That'd be the Core Series EX, which you can purchase for about $300. You will see more details below as you continue reading, but before that, let's analyze some cons for these chair models now.
Cons
The disadvantages related to how AKRacing designs its gaming chairs can be multiple. Again, it'll all depend on the AKRacing chair model you choose. However, you should bear in mind the primary cons that apply to several models.
Cons are always important, especially when comparing AKRacing vs DXRacer.
No armrests: A negative aspect is that some AKRacing models don't have an armrest. While some gamers might not care about this fact, others wouldn't tolerate a AKRacing chair without this setup, so they would have a loser for this DXRacer vs AKRacing review.
Weight capacity: If you're larger than average, you may be out of luck. Not all the AKRacing chairs are suitable for people with bigger builds.
Of course, there might be more cons depending on what AKRacing chair model we're referring to. We'll take a better look below at what we believe is the best gaming chair in relation to its price.
Our recommendation: AKRacing Core Series EX
Akracing vs DXRacer? This is probably one of the most affordable gaming chairs that this well-known brand offers. Why is it that we recommend it then? Well, firstly, because this isn't a high-end gaming chair review, and secondly, for around $300, this gaming chair doesn't fall short in quality.
One of the favorite things that people like to do on a chair is to recline. Notably, you can recline this chair up to 180º. That's a full-flat position! With that, you could even sleep on the gaming chair.
The company separates angles in four different ways for this Core Series EX chair: 90º for working mode, 120º idle mode, 165º lunch break mode, and ultimately, the chill mode at 180º. To get to any of these positions, you'll need to hold up the lever that you find behind the right armrest and apply some of your body weight as you lean backward.
in this DXRacer vs AKRacing, there are office and gaming chairs that allow people to recline automatically according to their movements instead of having to move a lever; that would be the case for a Steelcase chair , which is not quite a budget option, but it is worth every penny.
For the upholstery, you can find that it is made of fabric; it's not a cheap one though. The only inconvenience with fabric is that it is less durable than leather. However, this can also be a positive point because not everyone likes leather. Now, if you prefer leather instead, then the Master Series Max will suit you better.
Although you would commonly see a mix of black/blue, black/red, and red/black, the color of the upholstery comes in different options that also include full black in case you prefer a more straightforward look.
Another thing you may want to know about this product is that it comes with armrests and two cushions for your lower back and neck. For the neck, not many people find it so useful unless they lean backward more than what they would normally need to.
The seat cushion seems to be okay. Perhaps it lacks padding, but it doesn't make the chair uncomfortable.
One thing to keep in mind is maximum weight capacity, which only goes up to 330 lbs. In that regard, the Core Series EX is not the best in the list. In comparison, a Master Series Max chair can withstand up to 400 lbs.
When you decide to buy this product, you'll receive a big box with instructions and all parts for the gaming chair. It might take you up to 30 minutes to assemble the chair. However, it's something you do just once, and then you can start enjoying great comfort at home.
Something we want you to know is that the instructions that come in the box are not very good. Dozens of customers report they're outdated and are not valid for the newest models. Fortunately, this shouldn't be an issue since the assembling process is quite straightforward.
Ultimately, The company boasts many more gaming chairs, such as the Overture Series, K7012 Series, Prime Series, ProX Series, and more, with different prices and features, but again, we're confident that for a first gaming chair, the Core Series EX is the best option.
So what do you think? AKRacing or DXRacer?
DXRacer gaming chair
In the AKRacing vs DXRacer comparison, the DXRacer wins when it comes to variety. DXRacer has over 12 models that you can pick from. DXRacer models are custom built to fit different types of body build. Whether you're short, tall, large, or petite, DXRacer has your back.
DXRacer has a sizing chart that will help you if you're completely lost. Regarding weight and height support, DXRacer top out at 450 lbs and 6.7 feet. The armrests on some models are extremely adjustable, and they constructed the base from a steel frame that won't bend, bow, or break.
All DXRacer chairs have adjustable backrests, and the DXRacer company also gives you an option to choose from three different types of fabric (Polyurethane, Polyvinyl Chloride PVC, and Fabric). All their chairs come with a two-year warranty. So can say that DXRacer chairs are quite flexible in their build.
Pros
Globally known brand: DXRacer is quite popular all over the world, similar to AKRacing. This is like speaking of Coca-Cola and Pepsi-Cola. The only difference, of course, would be their locations. DXRacer has headquarters in the United States.
Weight Capacity: There are DXRacer chairs that can endure up to 450 lbs. This is quite impressive and shows how sturdy the materials and frames are for DXRacer.
Price: DXRacer prices start from $250 and can go up to $500 and even more, depending on how you'd like to customize the DXRacer chair.
Cons
Weight capacity: Some DXRacer chairs are limited to just 220 lbs.
No armrest: This is a feature that, unfortunately, not all DXRacer chair models come with. This definitely is a downside and helps many gamers to summarize this DXRacer vs AKRacing review.
Our recommendation: Formula Series
This DXRacer chair has a competitive price and offers everything that you might need to enjoy a good gaming experience. DXRacer Formula Series is one of the most popular DXRacer models because it's quite affordable, and it has high-performance functionality.
If you happen to be a more experienced gamer who has already used similar DXRacer gaming chairs, then we strongly recommend that you take a look at more high-end options from DXRacer, such as the Tank Series.
Now, let's continue with the DXRacer Formula Series analysis. Once you receive this gaming chair, the first thing that you'll notice, as expected, is its racing chair look. The second would be its weight of approximately 49 lbs, which isn't that heavy for a DXRacer gaming chair with the dimensions of the DXRacer Formula.
One thing that you will want to do once you sit down in this DXRacer chair is to recline using the lever. What you have to know about the DXRacer chair is that it can recline up to 135º. That is not bad, but compared to the AKRacing that can go up to 180º, we might say that this DXRacer chair is lacking a bit in flexibility.
Of course, having a DXRacer chair that can recline up to 180º is not so important, so you don't have to worry about a DXRacer gaming chair that can't go that far. For most gaming experiences, that won't be needed, unless you require a nap!
One drawback for the DXRacer chair is that the armrests aren't so great. You can slightly adjust the armrests upward and downward, but they don't provide much flexibility. Also, the armrests are narrow, and most gamers might find DXRacer chairs uncomfortable.
Now something cool to know about this DXRacer is that you can re-adjust the lumbar pillow support easily. The only thing that you need to do is to move the DXRacer pillow upward or downward, and it'll automatically stay in that position.
For the pillow in the headrest, you can also adjust it accordingly. Many gamers will agree that we don't always sit in the same position with the DXRacer char; thus, you can appreciate the flexibility of the pillows. Great to know for this DXRacer vs AKRacing review.
The seat cushion is comfortable and provides sufficient support to keep you there for several hours without difficulties. However, the upholstery for the DXRacer chair might not appeal to all gamers. Since it's fabric instead of leather, it can be a downside.
It's possible to have a DXRacer made of leather; the only difference would come with the price. Depending on the chair model, it could go from $50 to $100 more.
Unfortunately, the DXRacer Formula isn't heavy duty. It only has up to 200 lbs as its maximum weight capacity and a recommended 180 lbs maximum weight. That's below the average compared to other gaming chairs in the market. So don't forget those details if you happen to go beyond the recommended or maximum weight capacity.
Overall, DXRacer Formula is a DXRacer gaming chair under $300 with these features is worth buying. As previously mentioned, there are other options for a DXRacer gaming chair, but for someone who is in need of an affordable DXRacer chair, then the DXRacer Formula Series offers the best features and quality.
Which one should I buy?
So what is the verdict? AKRacing or DXRacer? If you're looking for many options to choose from, the latter makes more models than the former.
Both DXRacer or AKRacing are great options. Although, depending on which model you choose, some chairs almost seem similar in design. You'll get almost the same lumbar support for your neck and back, and the shape of the DXRacer or AKRacing
chair itself almost seems the same. The foam density on the DXR chairs is noticeably better, which means you'll get more cushioning and comfort.
Some customers argue that even though you can recline the AKRacing up to 180º, they wouldn't recommend it because it's a bit dangerous, so there's room for improvement in that area. Gamers would prefer the 135º from the DXRacer because the recline is more stable.
Moreover, there are several complaints as regards the maximum weight capacity that the DXRacer offers because it's too low. Although the DXRacer is a good gaming chair, it's not for everyone. Meanwhile, the Core Series EX allows up to 330 lbs, which is outstanding.
If you happen to be on a budget but still want a DXRacer or AKRacing chair, you should consider going for a DXRacer chair as the chair models start off at around $250. AKR may be off limits for you, as most of their models seem to start around the $300 range and work their way up to $500, according to AKR official website.
There are many other things to look into before buying a chair aside from just choosing whether to get a DXRacer or AKRacing. For example, you should check whether it fits your body type and weight. Appearances also matter for those of you who don't want something that will look odd with your home decor.
Apart from that, other features, like the ability to recline after a long gaming session or the ability to adjust the armrests in or out, are ones you should consider. Lastly, the most important thing to look at is the availability of DXRacer vs AKRacing for purchase in your region. There's nothing more disappointing than wanting something and then not being able to get it.
That's why we've created this DXRacer vs AKRacing, so you know for sure what you're getting in a DXRacer or AKRacing chair.
Conclusion
Looking at build and quality, whether you buy DXRacer or AKRacing gaming chairs, you won't be disappointed. When it comes to picking which one is right for you, AKRacing vs DXRacer, it can be a challenge, especially since some models are so similar in AKRacing or DXRacer.
AKRacing or DXRacer are highly popular across the world. In the end, you'd have to decide which one you trust the most. That's what most gamers do.
Ultimately, the best gaming chair for you would be one that can keep you comfortable and pain free during your long hours of gaming—be it DXRacer or AKRacing chair.
We recommend you purchase a chair from DXR if you happen to be on the heavier side as they make comfortable chairs designed for the purpose. However, at the end of the day, the AKRacing vs DXRacer choice is only up to your personal preferences.
Both AKRacing or DXRacer are great products, and now you know the difference. So now you can confidently declare a winner for DXRacer vs AKRacing.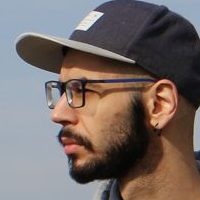 Latest posts by Xander (Editor-in-Chief)
(see all)