10-Chairs You Can Play and Wait for Winter on..
Think gaming, think Game of Thrones, what accessories would Ned Stark, (pre-chop,) Littlefinger, John Snow, and the other heavyweight schoose? …Well, when it comes to chairs, there may only ever be one iron throne, but that doesn't mean the big hitters will just slum it on the couch when it comes time to kick back and unwind. They've been plotting, scheming, and slashing all day long so the least we can do is help them put their feet up!
Littlefinger: Aka Petyr Baelish
A man of power, intrigue, and above all a master manipulator; Littlefinger is at home with a strategy game where he can use his cunning. Button bashing his way through Street Fighter IV is not his thing; he prefers to outwit and outflank his online opponents as he gets inside their heads and finds out what makes them tick. He needs to be careful though because he's treading a fine line and soon others may (we know he's dead,) turn on him…
Just look at this thing; it's the classic Wall Street Exec's chair for those who love to game. Our dear friend Littlefinger would have liked to live it up in this as he played puppet master on any platform he chose. The breathable material is what would have allowed him to stay cool, calm, and collected as he held people's fates in his hands. And the comfort-fit front edge is comfort in gaming chair form! You know he would have played for hours and hours because he was hooked on growing in power and trying to level-up.
​Littlefinger's Chair of Choice


The pivot technology would've kept him comfortable and fit every part of his scheming physique. The breathable mesh is ideal for staying cool in even the hottest situations. And the executive style is perfect for the all-business approach he may have brought to his gaming.
A born leader with a hidden (Unless you've seen season 7) past, John Snow loves nothing more than staying up late playing and exploring new landscapes on World of Warcraft. Never afraid of a new challenge, he does what duty asks of him and leaves no stone unturned in his search for what is right. He's that guy you find online who always ploughs ahead and doesn't care if they get fragged for the greater good. You know the one! When he says, he's found new hidden levels and enemies that you thought were just legend…would you really believe him?
A grandiose design with a hint of retro is everything our John is looking for. He's been through a lot these past few years, so the extra lumbar support is undoubtedly going to help him kick back and relax. The tilt mechanism is ideal for those nights when he wants to lounge about after a long watch. Don't forget the hydraulics; this guy deserves a little help after what he's been through. It's reliable, built to last, and the quality of the embroidery really is hard to better.
If you want a chair with some timeless class,then this is the throne for you. It's much more poised than those in your face bucket seats gamers go for.
Loyal, honorable, dependable, Ned Stark is the guy you send around the corner first every single time when you're in a COD war. He knows that he's risking it all, but that's a small price to pay for keeping the men he leads safe. Without him,you may soon get overrun, but with him,you might rule forever and a day. He's been complaining of a sore neck recently though…too many late nights trying to get 100% unlocked on the latest expansion pack tiring you out Ned?
We've heard you're getting a little neck pain, perhaps from craning at the TV Ned? Try the N Seat and see if the removable neck padding helps straighten things out! The multi-function locking allows you to recline in a whole host of different ways. And the PVC casters allow you to whizz out of danger if any presents itself…can't see that happening though…There'seven ergonomic armrests so that you can take the strain off your wrists. Ideal if you need to unsheathe your sword and go into battle.
This chair really is made for our old friend Ned. He's getting on a bit which must be why he's aching, and we haven't seen him for a little while. Make the most of the multi-function locking and extra neck padding my friend. It sounds like you could do with a rest!
Who doesn't have a soft spot for The Imp?He's small in stature, but that doesn't mean he sticks to the kid's games. He's got his disadvantages in life, but his strengths lie in his wit and cunning. You may thrash him at adventure games, and he's got no hope when it comes to Tomb Raider. But put on a thinking dwarves game like Tetris, and he'll light up the leaderboard.
X-Rocker Cloud 2.0 Surround Sound Gaming Chair
This little fella needs a break, doesn't he? Those short legs just won't touch the floor when it comes to most of the thrones on our list. That's precisely why we know he wants a rocker. You can't put him in a child's sized chair because he'll get a little bit feisty with you. Tell him this has been tailored just for him though…and he'll love it! The built-in speakers are ideal for reminding him of the glory days of banquets and marches as he stretches out.
It folds up and is compact for easy storage, just like our little friend when he annoys us. The speakers are first rate and ideal for blasting out the infernal old school sounds of his favorite puzzlers. He'll also be pleased to know that it comes with a power supply and is compatible with all Xbox, PlayStation and Nintendo consoles. His feet may still not touch the floor but tell him it's designed so he can lay flat and have a good stretch. He'll buy it and find a good woman or two to rock him back and forth!
Just been fragged over and over on Halo by that annoying gamer who always seems to know where you re-spawn? You've just been hustled by Cersei Lannister. She's ice-cold, a touch too cruel, but her shooting and sword work is a thing of beauty. The way she slices and dices you no matter what you try is tobe admired.
It'd just be nice if she chilled out and cut you some slack once in a while,wouldn't it? You're only asking to be left to frag a couple of newbies after all!
If a chair matched a face, then this would be it. The leather of the Titan is hard to read and imposing, but the gentle curves of the back are feminine and downright beautiful. She's pure royalty so the multi-function locking, footrests, and comfort-fit armrests are just what she'd expect. The embroidery is fit for a queen, and the leather is nothing but the finest. The foam padding is even cold cured which means it holds its shape for years and years. Ideal if you want to rule forever and a day.
Cersei may be unbeatable when she sits in this so you may want to get in quick and buy the last one. Nothing sucks like being instantly killed for a solid 15-minutes!
The Kingslayer certainly has a lot to answer for. A back stabber and someone who has a some what questionable relationship with his sister, he's downright devious when it comes to his gaming. He sneaks about in the background like a sniper. You know he's there, but you just can't find him. He shoots straight and true with unerring accuracy, and when you get a hold of him you're going to give him what for! Good luck getting a hold of him though because this guy has got some serious game!
The comfort-fit design is ideal for gaming with unerring accuracy, and the quality of the breathable mesh allows you to stay cool. The wheels glide effortlessly across the floor, and the adjustment paddles are easily reached from a seated position. With a solid steel frame,this rivals even the iron throne for durability and craftsmanship!
​The Kingslayer becomes the Fragger

Jamie,what are you up to now? We can't find you so just give it a rest ok? Why are you so keen to buy your sister one too though…?
The Mountain: Aka Gregor Clegane
Like he needs an introduction! Just look at the size of him! This fella is certainly big enough to take on Donkey Kong and give him a run for his money. The ultimate boss at the end of a level, he's built for the task and knows it too. You may be able to get around him if you're fleet of foot and quick of mind. But a couple of quick taps of the d-pad this guy may just drain your health bar in one fell swoop.
Yogibo Max
This guy is gigantic so a chair would buckle. We've tweeted him and asked if he wants a giant beanbag instead, but the WiFi must be bad where he is right now. With durable stitching and heat resistant stuffing it's guaranteed to keep its shape under this monster of a man.
​Maybe he has a softer side?

It even comes in a choice of colors if he wants to decorate his man cave. Lovely stuff!
This guy is positively terrifying if you come across him in some dark hidden corner of the gaming world. Look a little closer though, and you'll see that his propensity for button bashing mayhem is at odds with the newbie he's protecting. She stays close to him at all times, and no one seems to cross her as she finds her feet. Who is she I wonder? Drogo used to be all over the map scoring kills, but we haven't seen him for a while. Maybe he's ditched Word of Warcraft for COD…?
KILLABEE Big and Tall
If ever a name fitted a face it would be this one. It can support over 400lbs which is ideal for our friend Drogo, and he'll love the ferocity of the red leather. The seat cushion is extra thick, the armrests pancake flat for comfort, and the metal frame can be easily reclined.
The welding of the metal frame makes this ideal for the bigger stronger gamers out there. With durable stitch work thrown into the mix,you'll have the durable chair that allows you to button bash late into the night.
She's pure beauty but with a bit of gaming mettle thrown in. You may think she's a newbie there for the taking to boost your skill level, but she'll soon put you to the sword if you underestimate here. With more game than most of you, she's the girl who you need to think twice about trying to repeat kill because she may just unleash the fury. Or of course, her dragons …
Giantex Gaming Chair
This is a chair fit for the beautiful Daenerys with its pink leather and gently flowing feminine curves. It's made of stronger stuff though and comes with a reinforced metal frame and adjustable hydraulics. Add the durability of the stitching to the mix, and you have the recipe for a chair that you can unleash fury from!
​Another day, another battle

The back and neck support makes this ideal for putting your feet up when you're tired from seemingly never-ending battles!
A former princess who's had to grow up fast, little Arya isn't so little anymore. If you think you can run rings around her as you did a couple of nights ago when she first logged on then you've got another thing coming buddy! It doesn't matter what you're playing she's going to give you a severe test. Quick, agile, and always ready to mix it she wants back what's hers, and she may just frag you in the process, my friend!
Yogibo Midi
She's only a little thing, so this kid's sized beanbag will do the trick. The stitching is robust, and it comes in a choice of colors.
With danger on the horizon in the gaming world,you need to act quickly and ascend to your throne. Only that way can you protect your clan from any white walkers that lay ahead!
With danger on the horizon in the gaming world, you need to act quickly and ascend to your throne. Only that way can you protect your clan from any white walkers that lay ahead!
What do you think and who would you match with your favourite gaming chairs? let us know in comments below!
​COPYRIGHT : All reserved with GAME OF THRONES show, chair and comparison are all imaginary as per the character we have no relation with game of thrones show in anyway.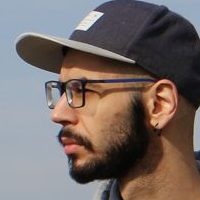 Latest posts by Xander (Editor-in-Chief)
(see all)