There are many great reasons for investing in ultra-comfortable chairs for gaming and computing activities such as the E-Blue USA Cobra Gaming Chair.
When you invest in a quality gaming chair, you can indulge in lengthy playing sessions without experiencing discomfort that may not only result in long-term health problems but can even suck the enjoyment out of the gaming experience.
Most gaming chairs are far too similar to each other. This doesn't make them bad gaming chairs, by any means. On the contrary, most of them are incredibly good. But the problem we tend to see quite often is that there's very little variety in design when it comes to the medium budget section of the gaming chair market.
This chair doesn't seem to follow those design queues and shows quite a lot of interesting creativity with its design. It's still far from over the top but is also edgy enough to easily be picked out of a crowd.
Cobra has decided to take a tried and tested design from a racing chair and improve it, making it far more of a gaming chair than a racing one.
When you are able to achieve the comfort and contentment offered by solutions such as the E-Blue gaming chair, you can fully immerse yourself in your gaming adventures whilst taking advantage of several features designed to boost comfort levels such as adjustable heights and armrests. If a chair has a padded back, it can vastly reduce the chances of tiredness set in prematurely.
This chair also foregoes the usual flat, textured back that's common on most racing chairs. Instead of aggressive posture control, it pushed for a more relaxed approach to keeping you comfortable. The back is holstered In PU leather and features a dual tone design.
There are a few unique features on this chair, such as the interesting shoulder braces and higher than normal headrest. There's also the dual lumbar support that is focused on either side of the lumbar area, rather than the middle of it. This pushes your upper body further into the backrest and makes for a very distinctive comfort profile.
Even if the asking price for a professional gaming chair seems hefty at first, it is likely to last much longer than a more standard chair that may need to be replaced several times over during a relatively short period. Some studies have shown that more than 40% of gamers refuse to invest in a quality chair because they don't understand the advantages offered by them.
Ergonomic gaming chairs are great for maintaining good posture whilst providing the neck with vast support. There are also significant benefits to look forward to when it comes to protection for the spine and hips and avoiding back pain.
Many manufacturers produce great ergonomic gaming chairs, but at the lower budget tiers, you're left with cookie-cutter ergonomic profiles.
If you don't happen to have a body type that fits one of those profiles, you're pretty much out of luck and will have to move up the budget to find the ideal gaming chair. Cobra has put in a little bit of extra research and development into their chairs, making even their budget chairs fit a very balanced profile.

E-Blue Gaming is one of the world's most prominent manufacturers and designers of furniture and peripherals for gaming. The company was first founded way back in 1999 by a team of avid Chinese and Japanese gamers and has gone from strength-to-strength since its launch.
Blue Gaming chairs have won glowing praise from a string of well-known brands, including PC and Gamer Magazine and Disney, and the company is now expanding into more markets across the world. They aim to provide gamers with a comprehensive solution including peripherals, furniture and much more.
E-BLUE USA Cobra Gaming Chair
Pros

The various features of the chair ensure it is ideal for gamers seeking a long-term solution
The chair is a market-leader when it comes to ergonomics.
Various adjustable features ensure comfort and efficiency can be achieved by all.
Perfect for lengthy gaming sessions.
Easy to set-up, maintain and clean.
Built to resist deformation.
Cons

Users over 6ft or 200lbs may find the chair uncomfortable, though armrests can be adjusted to obtain extra comfort.
A headrest pillow would be a welcome addition.
Features
The E Blue gaming chair is noted for its ergonomic design and has been designed with the highest levels of comfort in mind. The chair offers high-quality support for the lower back, enabling gamers to continue their endeavors into the small hours without experiencing aches, pains or fatigue. It is also manufactured with a range of first-class materials including soft, sweat-resistant and breathable advanced PU leather.

Weights of up to 200lbs have easily supported thanks to the certified CUV class-4 piston, and the armrest can be rotated 360 degrees. The seat can also be adjusted so you can achieve the perfect backrest angle and height for your specific requirements. The Cobra also has a pleasing 1-year warranty, enabling you to obtain a stress-free replacement should you identify any defects within your first year of purchase.


The E Blue gaming chair is an impressive fusion of form and efficiency and is crafted to the highest standards. The advanced polyurethane leather is also easy to clean and maintain, with the contoured and seat and high-back offering excellent ergonomic support.

Another reason why so many gamers are opting for this particular chair is its high-resilience foam filling, which has 50%+ density and prevents the chair from becoming deformed. The benefits of the chair don't end there – the noise reduction wills have been injected with 30% glass fiber, nylon and PU to not only diminish noise but provide excellent longevity.

The product also features elegant 3D embroidery logos.


The E-Blue USA Cobra Gaming Chair also boasts a durable steel base to safely support up to 1500kg of loading weight as well as an adjustable seat tilt with a lockable rocking angle.

Whilst many chairs on the market offer class 2 or 3 gas lift cylinders, E-Blue gaming chairs go one better by incorporating class 4 cylinders for further durability. The chair is available in black and blue. Meanwhile, the reclining lock facility means you can keep the chair in the perfect position once you have found a sweet spot.
FAQ (Frequently Asked Question)
Is the chair adjustable?
The E Blue gaming chair comes with several features that can easily be adjusted to provide the comfort you require. These include height and backrest angle adjustability.
How much weight can the chair support?
The E Blue Gaming chair has no problem supporting loads up to 200lbs and can accommodate weights up to a maximum of 360lbs due to its CUV class-4 gas spring piston.
Is the chair made from quality materials?
Yes. The product is constructed from some of the finest materials on the market, including breathable advanced PU leather.
Can I use the chair for several hours without experiencing discomfort?
The product has been designed with those lengthy all-night gaming sessions in mind. One reason why it can be used for such long periods is that offers some of the best back support around.
Conclusion
The E-Blue USA Cobra Gaming Chair has become one of the most popular chairs in its market over recent times and has proved particularly popular amongst those that would normally experience back pain whilst gaming. Though some have suggested that a swivel lock would be a great addition, overall the feedback from customers has been extremely positive.
The chair enables you to recline back quite some distance and can be locked all the way down. Ideal for those seeking a solution that will provide hours of non-stop comfort, the chair has been described as the finest various users have ever purchased.
A substantial number of users have been able to put their days of pain behind them after investing in the chair. If you are looking for a multi-faceted gaming chair designed to cater for a wide range of needs, the E-Blue USA Cobra Gaming Chair may well be the solution that you require.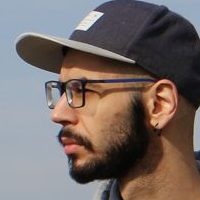 Latest posts by Xander (Editor-in-Chief)
(see all)