When you spend most of your time sitting in front of your computer gaming or working for hours together, comfort becomes your number one priority.
When it comes to comfort and quality DXRacer racing series DOH/RV001/NO is pretty good.
Let's see why.
For those of you who aren't sure DXRacer is arguably one of the most famous gaming chair makers and are known for their high-quality, very comfortable and healthy seats.
Although this DXracer RV001 is one of their Racing Series chairs it happens to be quite different from the rest as it can comfortably accommodate large people.
Apart from that, the DXracer RV001 chair has a unique inlaid color bar design, 90 degrees 4D adjustable armrests and multifunctional tilt mechanism.
Wondering if DXracer RV001 is the right chair for you?
Let's start with the DXracer review. If you happen to be no more than 250 lbs (113.4 kg) this chair might be good for you. The key feature of DXracer RV001 is its ergonomic design with a Multi-functional tilt mechanism and an adjustable tilt angle of 1~14°, the DXracer tilt lock and tilt angle lock and its ability to go from 90° to 135°.
The chair has race car like seats with adjustable headrest, lumbar support cushions and 4D straight adjustable armrests designed with breathable materials to encourage long gaming sessions.
The chair weighs around 48.50 lb (22kg) and has a maximum seat height of 22″ with a minimum seat of 19.25″. The maximum arm height is 31.5″and the minimum is 25.5″. The height of the backrest is 34.25″ and the shoulder width is 21.5″. The DXracer tilt lock feature just make this chair a good one to use. Now, are you ready to take this DXracer review further? Keep reading.
Build & Appearance
Coming to the physical side of this DXracer review, the frame of the chair is very sturdy and comes with lifetime warranty, leaving you with no reason to worry about it breaking. The chair has absolutely no longevity or performance issues as its built with the highest quality materials and parts necessary to perform well for a very long time.
While doing this DXracer review, we found out that this chair comes with a racing car like seat which makes it look extra game-ish. Although unlike some other gaming chairs this seat is attached to a base and not the ground, although that doesn't turn out to be an issue because it does have a metal base that could probably handle at least one-and-a-half times more weight than recommended maximum.
This pc gaming chair has PU 3″ casters which are proven to be more durable and elastic than PVC and therefore a better solution for big loads, it's a lot easier on the flooring too.The seat's for this particular chair is curved in a very neat and clean way, and it's parts shaped and sized just right.
As far as seat design goes – you just couldn't ask for more as DXRacers originally started out as actual racing car-seat makers.In addition to its lifelike seats, it also has an amazing black inlaid theme color and a metal looking base which gives it a good look.
The chair has legs that are thin and edgy with a line in the middle giving off this nice "fast" feeling to add to that its 4D armrests are shaped in a unique way which in turn goes really good with the rest of the chair's design.
Comfort & Health
Next to talk about in this DXracer review is the comfort of the chair, which is one of the most important factors. This chair has 50 kg/m³ high-density cold cure foam what is technically the same as your typical car seat. Needless to say, car seats tend to maintain their original form for long many years and so does this chair's seat.
The chair is an insanely comfortable gaming chair and sitting on it for hours at a stretch won't be a problem.Adding to the comfort factor you have an adjustable angle reclining function which could be used for long gaming sessions.
The multi-functional DXracer tilt lock mechanism allows you to lock the DXracer racing series DOH/RV001/NO chair at any angle from 1 to 14 degrees or just leave it unlocked and rock it back and forth.This function is really useful for the ones who don't like sitting straight.
The armrests can also be pushed to the side away from you or even pulled towards you.This is an amazing option and really adds to the comfort as you can adjust them for when you are gaming, chilling or napping.This chair also comes with neck/headrest and lumbar support cushions which are a great addition.
Healthy gaming is also one of DXRacer's fortes. All of their gaming chairs are designed ergonomically so you can game longer without giving yourself a back, wrist or neck pains or even something more permanent.
To be more detailed, the uniquely shaped seat is where all the secrets lie. It is shaped and measured in a way to let you remain comfortable and not get tired while sitting in a correct posture.
Apart from that, the high-back backrest functions as a solution to neck/spine pain. In addition to that, there are adjustable armrests that prevent you from getting wrist/arm pain.
Wrapping it up
To sum up this DXracer review, this DXracer racing series DOH/RV001/NO chair is as close as you can get to a luxury PC gaming chair and it sets a unique example of what it's like to be a real gaming chair. Its a gamer dream come true as it delivers what it promises
.Putting the chair together wouldn't take you more than 25 minutes.
The chair is also very easy to clean and is currently priced at its based on what it has to offer.
Apart from that, the DXracer tilt lock feature is just so good, it is super sturdy, high-quality, healthy, comfortable and almost completely flexible.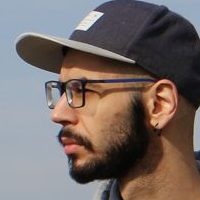 Latest posts by Xander (Editor-in-Chief)
(see all)