From N Seat comes the ever so popular N Seat Pro 600 Series Executive racing style gaming and office chair that swivels and is equipped with lumbar support and headrest pillows.
This chair is so popular that it's hard to get your hands on it, so when they have them in stock, you better be sure to click "add to cart" as fast as you can – they just don't last very long on the shelf. With a very steep price point of around $299, we had to see for ourselves why this Pro 600 Series Executive gaming chair was so popular.
What was the main selling point and why were people so desperate to buy this thing? At first glance, it just appears to be the typical racing inspired gamer's chair.
In fact, it doesn't look like anything special at all, and when you see the images of the chair, it's easy to be skeptical that it will deliver anything different from other similar chairs. However, as soon as we sat down in the chair, the answer was clear as to why all the hype, and we were immediately sold.
Comfort and convenience are the two most important factors that you should look for when you are in the market to buy an office or a gaming chair.
The foam of this N Seat Pro 600 gaming chair is made of memory material meaning your seat bottom imprints won't be left on the chair when you get up. The Pro 600 gaming chair seat cushion foam will completely return to its original shape when you are done using it.
Another design feature that we totally loved was the nylon casters, which are perfect for people that like to move around and especially when in the office going from the desk to the printer, for example.
Design
The overall design of the N Seat Pro 600 gaming chair is one of the most unique designs we've ever encountered while testing out what can be considered to be high-quality gaming chairs. The problem is that most chairs come with a bland design and may have a little accent around the outer edge of the chair.
With the N Seat Pro 600 though, almost every single edge was uniquely designed. The headrest, the pillow, the accents all over the chair, the back, the frame, the base, the footrests and everything else on the chair has the maker's mark all over it as though the chair was truly designed with a purpose in mind.
Durability
It goes without saying that the durability of N Seat chairs is generally very solid. One thing we thoroughly love that N Seat does with all of their chairs is they always take pride in the strength of the base. This is often overlooked by some gaming chair manufacturers, which is sad considering how important the base is to a chair's overall durability and sturdiness.
A strong base allows you to stay seated for long periods of time without feeling as though you might be damaging the chair, and it enables heavier individuals to sit in the chair without being concerned about potential damage as well. The solid foundation of a chair is the key in determining how long a chair will last and whether it can stand the test of time.
Gaming chairs are used so often by youth, teens and office workers nowadays that it is extremely important for the base to be made with extra strong nylon PVC casters. Fortunately, the Pro 600 Series chair, which has these strong and supportive casters, will ensure that any user will have a chair that will provide many years of constant use.
N Seat Pro 600 Series Executive Racing Gaming Chair
Pros
Has a unique and sleek design that's unmatched by any competitor or gaming chair on the market today.


Made with very high-strength and high-quality PVC casters to ensure the chair provides a strong and supportive base that effortless glides across the floor.


Comes outfitted with dense memory foam seat cushion and a fully supportive lumbar support area to provide healthy and comfortable gaming for extended periods.


Has different multi-functional locking mechanisms to allow you to tilt back and find a comfortable seating position that can be customized for individual body types.


The chair looks great both with and without the headrest or lumbar pillows installed.
Cons
The chair is out of stock quite often and is a little pricey for the budget gamer, but it is well worth the wait if you can get your hands on one.
Features of the N Seat Pro Gaming Chair
Design – The overall design of this N Seat Pro 600 gaming chair comes from a racing-inspired theme like so many other chairs available today. However, it isn't just the racing theme that caught our attention. It was the fact that the chair has a lot of nice design features that clearly shows how much time the designers put into creating the perfect chair that any consumer would feel proud to own. The little things separate this chair from the competition.

From the accents near the shoulder areas, to the headrest pillow design with its unique logo imprint, N Seat added so much class to this chair. Unlike most companies that offer only all black chairs or a red and black option, N Seat outdid themselves with four eye-catching color options to choose from: black/black; white/black; red/black; and blue/black.
The design style and the white/black or black/black colorway would probably work in most office environments that don't have a strict policy on the type of chair you must use. If you aren't working for a company whose employees all wear three-piece suits, you could easily get away with using the N Seat 600 Series chair as your everyday chair.
Comfort – This chair was strategically designed from the ground up to provide support and comfort from the bottom through your lumbar and up to your neck. The armrests are comfortable, and the seat bottom cushion is soft and squishy and rather pleasant to sit on. The back comes with extra padding, and the head area has a super durable and comfortable pillow to help you relax while enjoying a movie, game or casual office work.
The padding used in this chair is some of the thickest we have seen on any gaming chair to date. The high-density foam is so soft and responsive. Sit on the chair and you will immediately notice how the padding has just the right amount of give in it while still providing the much-needed support that we all crave when spending long hours in a gaming chair.
On the backrest, the padding is also quite thick, which a lot of other chairs don't offer. The sides curve around your body to envelop you with soft padding and keep you positioned in the center – which is helpful if you are in an intense gaming session.

Then the seat back of the chair, from the neck to the pelvis, is convex to keep your spine comfortably aligned and your back cradled with maximum support. It is quite unique how the seat back of the chair extends out rather than caving in. This is the key to giving you the support you need while still being a comfortable chair. Many chairs don't come with this all-important feature.
Lastly, there is a sizable lumbar support pillow that will keep your lower back supported and free from pressure. This optimal positioning allows for just the right blood flow through your back to maintain proper circulation and spine alignment.
All these nice touches aren't just for comfort, but they also prevent body fatigue that can set in when you have been gaming or working for prolonged periods.
Tilt/Lock Mechanism – When you're moving around, you need to be sure that your chair position is locked into place, especially with the extreme leaning and tilting capability of this. Once the correct angle has been achieved, the chair locks into position easily with a simple lever.
In addition to the tilting feature, the chair also turns 360 degrees, offering you a free range of motion so that you can twist and turn to complete any task at hand.
Customization – We like to be able to fully-customize our chairs the way we want them in terms of comfort and support, so the N Seat 600 Pro Series gaming chair is a nice breath of fresh air. You can lean back to the exact spot you want to lay in and simply lock the chair into place once you've found your ideal angle.
Another feature we are really stoked about is the different levers to help tilt and adjust the chair that are easy to use.
If you don't like where the armrests are positioned, you can easily adjust those too. Four directional armrests can be raised and lowered or tilted to where you like.
If you have a wide body and need extra space in the seat, then you can adjust the armrests out to provide even more wiggle room. Even the lumbar support pillow can be positioned to where it feels best on your back.
FAQ (Frequently Asked Questions)
Q: What's the estimated weight restriction of this chair?
A: Users can weigh up to 350 pounds with this chair, which is quite a bit more than most.
Q: While the description says the armrests are padded, how come they don't look padded in the pictures?
A: The padding is rubber. It's not memory foam like the rest of the chair. While it's rubber padding, it's still very comfortable to the touch, and because it is rubber, is more durable. There is a bit of give to it when you put your arms there, but just don't expect them to sink into the armrest cushion.
Q: What kind of base does this chair have?
A: Metal with extremely strong casters. This chair has been tested over and over with the weight limit being slightly exceeded and not a single squeak was heard, or any structural issues noted. The wide base will give you stability if you need to lean or move around in the chair, particularly if you are reclining. You don't have to worry about the chair tipping over or falling out of it.
Conclusion
This chair is amazing from the ground up with its striking good looks coupled with its feature-laden design. We can easily recommend the N Seat Pro 600 Series gaming chair (Computer Gaming Office Swivel Chair) with lumbar support and headrest pillows included. For anyone who wants an executive experience in gaming or for their office, this is the go-to chair.
The design, the support, the foam, the quality, the durability, the movement and everything in between gives this chair a well-deserved and superb 10/10. How does this chair stack up when compared to other chairs? While there are a lot of solid products out there, we often find that one of the major flaws of most of them is that they simply don't last.
Chairs for gaming should be built to last. You're going to be spending a lot of time in them, so you don't want something whose padding and support will easily cave in on you or something that will stop working after a year. While it's true that you get what you pay for, you also don't always end up buying a piece of junk when you buy a cheap chair.
There's plenty of decent cheap gaming chairs out on the market, but with this review, we wanted to try out and test a quality gaming chair that reflects the expected price. Simply put, this chair may cost more than others, but it blows the competition out of the water as far as form and function are concerned.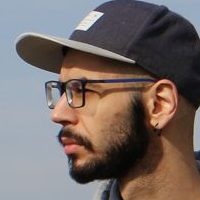 Latest posts by Xander (Editor-in-Chief)
(see all)