There's a reason why we have a whole section of UGC devoted to X Rocker chairs. They feature unique audio design paired with good ergonomics and impressive durability.
The brand has only one drawback: an overwhelming amount of models! What's an X Rocker 2000 series? What about Vibe 2.1, or Pedestal, or Gamma?
We'll cover them now!
In case you were wondering about our favorite: it's the X Rocker Pro H3 chair. Next-gen 4.1 audio system, additional vibration motors for better bass, and improved ergonomics - pretty much a winning combination.
Its price point also guarantees a great bang for your buck. The Pro H3 is gamers' favorite for a reason.
If you prefer something with a stand, though - we recommend the Pedestal 2.1. A timeless classic for sure.
Let's not stop here and head onwards to our detailed review of the best X Rocker chairs currently. Seven of them, even!
Enhanced media experience
4.1 speakers allow for richer surround sound.
Best non-stand X Rocker chair.
X Rocker Pro Pedestal 2.1
Leathery goodness
Extra durable stand and smooth swivel mechanism.
Very easy to clean and maintain.
X Rocker Vibe 2.1 Bluetooth
Bluetooth capabilities
Updated design to fit modern gaming chairs.
Extra connectivity with smart devices.
Top 7 X Rocker Chairs for Gaming
The Pro H3 has become a staple for modern X Rocker models. Part of this is due to the 4.1 audio system, which introduces more speakers, better sound quality, and a fuller bass.
As usual, you have full compatibility across devices: whether it's an Xbox or PS, it's game on. The wireless capabilities will be there to help you out too, with RCA outputs designed onto the chair.
Material-wise, we're talking some very soft cushioning here. The build is one of the more ergonomic takes on X Rocker chairs. Armrests are decent too - nothing like some premium gaming chairs, but again, that's how X Rocker designs them.
Some people don't like chairs without a stand. X Rocker is pretty much 50/50 when it comes to designing this. The Pro H3 lacks a stand, so if you are hard-set on having one, check the Pedestal 2.1 chair.
Additionally, the X Rocker 51259 chair is one of the heavier ones in the brand's lineup. This makes sense, though. Better sound requires more speakers, heavier subwoofers and other intricate parts that increase its weight.
If you're not moving the H3 Pro around too much, it shouldn't be an issue for you. The extra weight is totally worth it, considering the monstrous output and quality you get with this particular X Rocker seat.
Our rating: 5/5
Be sure to also check some customer reviews discussing their experiences with the chair.
Important note: The Vibe 2.1 has two versions - the 5125401 model comes with a stand.
There's also a 'ground' model with no stand. It's serial number is 5172801 and you can check it out here.
Feature-wise, both models are the same. However, the stand-free Vibe 2.1 is a bit more expensive and more lightweight.
So, the Vibe 2.1. This specific X Rocker model signifies the brand moving to bolder, more updated chair designs. A faux leather material with red streaks ties right into the modern racing seat appearance.
You'd almost mistake it with something else...Until you remember that modern as it is, the Vibe 2.1 still features all the bells and whistles of X Rocker's media capabilities.
4'' subwoofers are here to deliver crystal-clear sound with powerful bass. The speakers are mounted near the headrest. This time, though, they come with Bluetooth connectivity - which means you can connect your smart devices too.
Something which wasn't optimal (or even possible) in some older X Rocker chairs. In other words, you're not only compatible with consoles (PS, Xbox) and other gaming devices. The Vibe 2.1 goes way beyond that and fits right into our ever increasing technological requirements.
The armrests have also been made sleeker and, in my opinion, quite ergonomic. If you have longer arms, though, the older armrest design might be a better fit.
Any drawbacks? Aside from the slightly higher price tag, not much. Some people also like the cleaner look of old school X Rocker chairs. Not everybody is a fan of the racing seat appearance.
Our rating: 5/5
For any gamer who has a lot of Bluetooth devices lying around, the Vibe 2.1 (read some customer reviews) is a must.
It's the next step in X Rocker's evolution as a brand catering to what gamers need.
The Pro Series Pedestal 2.1 is a timeless classic, and the posterchild of audio gaming chairs in my opinion. At one point, it got a fantastic overhaul over its previous version.
Now it looks sleeker, its ergonomic are improved, and you can see why X Rocker have touted it as one of their best creations.
So what do we have here?
The pedestal follows pretty much the concept of a leather lounge chair. It's spacier, easy to clean, and durable.
I want to put an emphasis on the durable part. Some chairs with stands suffer from wobbling or their swivel-function is subpar at the point of manufacture.
The X Rocker Pedestal 2.1 is called 'pedestal' for a particular reason. Sitting on it, you'll enjoy proper stability so you can focus on your gaming sessions. Few chairs will give you a firmly-footed experience like this.
Aside from this, the X Rocker 5139601 comes equipped with your usual features. 2.1 wireless audio system, a subwoofer and built-in speakers. It's not as powerful as the Vibe 2.1 or Pro H3.
At the same time, though, it's a professional-looking leather lounge chair. It's target audience are casual games who want something more exquisite; something stylish to sink into while enjoying a high-quality audio environment.
Our rating: 4.5/5
You can also check what other buyers have to say for the Pedestal 2.1 from X Rocker.
The Gamma 2.1 is X Rocker's entry into the modern world of Ottoman-style chairs. We say 'modern', because in our opinion, the previous efforts were pretty lackluster. We finally have a proper audio Ottoman with a reclining function after all these years.
We're talking a brand new model, by the way. It comes with full Bluetooth connectivity with diverse smart device support. There's an audio jack too, and it's way better situated than previous versions.
The surround sound system remains true to the 2.1 X Rocker traditions. The control panel features very elaborate volume and bass controls for your ultimate media pleasure.
A little, but very nice and useful touch is the cupholder the Gamma 2.1 comes with. With other X Rocker chairs you don't have anywhere to place your drink while enjoying a gaming session. Not anymore!
At 35" x 30.3" x 39.4", this is a pretty compact take on Ottoman chairs with a reclining function. Easy to store away too, though it does weigh a little bit.
Overall, we believe this is the way X Rocker should have approached a gaming chair design that's a bit unusual for them. Comfortable, with the right amount of tilt/reclining, and with the rich audio + gaming experience you get with the brand.
Our rating: 4.5/5
Recommended for gaming enthusiasts looking for durability and convenience. As we always clarify, make sure you also read what other customers have written on Amazon.
The X Rocker SE II is a simplistic, yet unique chair that would complete any Star Wars themed room. It comes in a black leather design and grey plastic armrests that flip up when you don't want them in your way.
As always, the built-in speakers near the headrest put the sound all around you. There are only two speakers on a 2.1 surround sound technology here. It's a budget take on the X Rocker capabilities, after all.
The design of the chair allows you to sit back and relax without having to crouch or strain your neck.
The weight capacity here is at 275 lbs which is a little less than many other models from the brand. It works as a pretty great X Rocker chairs for kids, to be honest.
All in all, this is a cleaner-looking chair. Not many bells and whistles here, but considering its price tag, the SE II 2.1 5143601 is a decent choice. In fact, we believe it might be one of the best cheap chairs for gaming on the floor.
Our rating: 4/5
With a subwoofer and two speakers built into the chair, the Extreme III delivers an immersive 2.1 sound experience for your gaming or movie watching needs.
One of the best things about this chair is the vibrations that you can experience based on the bass. The vibrations will automatically adjust if you turn this feature on to what you're watching or doing.
The seating is elevated slightly higher from what we're used to normally seeing in a gaming chair as well. This includes other X Rocker models from the Pedestal family.
X Rocker Extreme III's design is somewhat weird. It's a mix between a racing chair, a movie theater leather couch, and X Rocker's patented appearance. I'm still not sure whether it's an optimal take on chair designs...But I won't lie - it looks very, very cool.
Our rating: 4.2/5
Features
Built-in 2.1 subwoofer and speakers with AFM technology.
An included built-in wireless receiver and a wireless transmitter that works with any RCA outputs.
Vibration motors that adjust to the bass of the movie or game you're playing for an enhanced experience.
The arms can be flipped up if you don't like them or don't like arms on your gaming chairs.
The reason we're including the Commander gaming chair here is its breathability. Some people prefer polyester to leather. This particular X Rocker chair comes with a lot of breathable polyester on the back and on the seat.
The material makes the Commander 5142101 extremely easy to clean too. In fact, this might be the easiest to maintain X Rocker chair among their current line-up.
Keep in mind that this is a wired chair. You have neither wireless, nor Bluetooth capabilities here. It does detract from the concept of connectivity. At the same time, though, you have the usual audio quality and cross-platform support.
Where the Commander falls flat is cushioning. The backrest is not as soft and padded as a lot of other X Rocker gaming chairs.
If you prefer firmer chairs, you might be OK. For people who prefer a more comfortable, 'sinking' experience this is going to be a dealbreaker.
Our rating: 3.8/5
Conclusion
While these chairs may seem expensive when paired side by side with generic brand chairs, X Rocker gaming chairs have the unique functionality. It's the built-in sound combined with a comfort that was made to last for hours of gaming a day. Some of them now even come with full-fledged Bluetooth connectivity.

It's exactly this amalgam of benefits and awesome perks that allows X Rocker to make the best floor gaming chairs, in our opinion.
They're not particularly cheap but they're not too expensive either. You can also check our standalone reviews on particular models on our X Rocker brand page.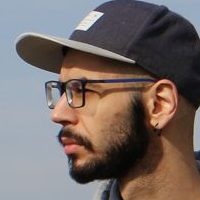 Latest posts by Xander (Editor-in-Chief)
(see all)