When you are looking for the best adult gaming chair, you must consider its stability, comfort, and the materials used. We believe X Rocker 5125401 2.1 Wireless Bluetooth Audio Pedestal is the one to choose. The arms and pedestal of this chair come with a swivel and tilt function.
X Rocker 5125401 2.1 Wireless Bluetooth Audio Pedestal
This X Rocker chair allows you to connect via Bluetooth and Wireless link. It also uses 2.1 AFM Technology for the best audio gaming experience.

DXRacer Classic Series DOH/CE120/N Big and Tall Chair
This DXRacer chair has been designed ergonomically and that includes with a lumbar support. The back seat and the armrests are adjustable.

Kinsal Ergonomic Leather High-back Swivel Chair
A gaming chair with an ergonomic design. Also comes with an amazing footrest. Built to fit all forms of the body.

Gaming is one of the best ways to spend your leisure time. Some people argue that playing competitive games regularly trains your brain to think fast. While the effect of games on cognitive abilities remains a contentious issue, all gamers agree that gaming is exciting and fun.
However, gaming can have adverse effects on your health if you constantly play in the wrong posture. It is easy to switch from watching a movie or TV program to gaming while sitting on your couch. Some people start playing games after working on their PCs.
Your couch or office seat is not designed for long hours of gaming. You will suffer back and neck pains if you continue to play games for hours on such seats. In this guide, you will find the factors to consider when looking for an adult gaming chair. We have also provided a comprehensive review of the best gaming chairs in the market.
X Rocker 51396 Pro Series Pedestal 2.1 Video Gaming Chair, Wireless
The rocker chair is designed for playing video games but gives you more than a video gaming experience. The rocker chair has a subwoofer and two speakers designed with 2.1 AFM technology to enhance the sound quality. In addition to playing games, you will enjoy watching TV, reading, and listening to music on this chair. The chair has gunstock arms, tilt and swivel capabilities, and a pedestal base to enhance your comfort. The wireless receiver enables you to send audios from other sources directly to your chair. Alternatively, you can use RCA cables to send audio or video signals to your rocker chair. you can read the complete review here.
Pros
The inbuilt speakers and subwoofers give quality sound and enhance your experience

It is built for multiple purposes including playing games, listening to music, and watching

The chair has wireless transmitters and optional RCA cables to send audios

It is comfortable, stable, and has an ergonomic design

Cons
The gunstock arms are not durable

The wireless transmitter does not come with a charger

Leaning back on the chair is limited

X Rocker 5143601 II Video Gaming Chair, Wireless, Black
This adult chair is your best choice if you want to feel and experience your music. The rocker series has a subwoofer and speakers that give you amazing sound. You can transmit audios with the wireless transmitter. Other amazing features include a control panel for the band, bass and volume and a headphone jack. You can connect any game console, video, and audio devices to this rocker chair. The chair is black with silver arms.

Pros
It has a full back support to protect you from back pains

The chair has a foldable design that makes it portable and easy to store

The inbuilt sound system enhances your gaming experience with quality sound

The rocker chair is easy to set up

Cons
The rocker chair is heavy (47 pounds)

The flip up arms do not have enough cushioning



X Rocker 5125401 2.1 Wireless Bluetooth Audio Pedestal Video Gaming Chair, Black/Red
This adult chair gives you the ultimate gaming experience by enabling you to connect to multiple chairs. You will enjoy quality sound from its subwoofer and speakers when watching videos and listening to music. The rocker chair has a Bluetooth wireless receiver that is compatible with all RCA stereo outputs. It has a pedestal with swivel and tilt capabilities. You can relax, watch, play or listen to music on this chair as you control its bass and volume from the side control panel.
Pros
It has a comfortable, ergonomic design with arm and head rests

It is compatible with most Bluetooth devices

The excellent sound system enhances your gaming experience

It has swivel and tilt functions for enhanced comfort
Cons
You need to buy batteries for the transmitter

The armrests are uneven and uncomfortable after using it for a long time

DXRacer Formula Series DOH/FD01/N Newedge Edition Racing Bucket Seat
This Dxracer adult gaming chair combines the features of comfortable office seat and a gaming chair. The chair is ideal for individuals who enjoy playing games on their PCs. Its headrest and lumbar cushioning make it comfortable to use for hours. The chair has a high backrest that cushions your spine and neck. The armrests are soft and comfortable and its seat back adjustable. The gaming chair has a nylon base with the latest design of footrests.
Pros
You can adjust the back seat for a comfortable gaming and rest position

The chair comes with a year warranty on its part and lifetime warranty on its frame

The firm nylon star base and steel frame enhance its stability

The high straight back and cushioning on the headrest and lumbar protect your back, neck, and shoulders

Cons
The leather armrests may hurt your forearms if they crack

The chair is heavy to carry around (55 pounds)

DXRacer Classic Series DOH/CE120/N Big and Tall Chair Racing Bucket Seat Office Chairs Comfortable Chair Ergonomic Computer Chair DX Racer Desk chair (Black)
This chair has an inbuilt leg rest for more comfort when working and playing racing games. It has 3D straight armrests that are built to protect your wrists and shoulders. The seat is made of leather style vinyl that is long lasting. Other outstanding features on this chair include lumbar cushioning and a firm aluminum base. It also has a straight backrest and headrest for your comfort.
Pros
You can adjust its height with the gas-spring and its backrest to a comfortable angle

The gaming chair is comfortable and stable

You enjoy a lifetime warranty on its full-size frame and a year warranty on its parts.

The seat cover is long lasting and easy to maintain

Cons
The chair is very heavy (66 pounds) compared to other gaming chairs

It is wide and hence its armrests are wide apart, which makes it uncomfortable for individuals whose upper body is narrow

Things to look for in an adult chair
Comfort
The most important feature of a gaming chair is its level of comfort. Playing games while sitting on a comfortable chair is not only enjoyable but also healthy. Check the back and armrests when shopping for a chair. Armrests and footrests enhance your comfort. Some designs may have all necessary features to enhance your comfort but be uncomfortable for your physique. Hence, do not pay for a chair before sitting on it and testing its comfortable at different angles. If you are buying online, check the dimensions before ordering and then test it when it is delivered.

Design and accessories
Check the design of the chair including its dimensions, color, and weight to determine if it will fit in your space. Choose a design that blends with other furniture in your home or office. The design of the chair also determines its comfort. Some gaming chairs have additional accessories such as DVD, CD, and music players. Others have in-built sound systems and lights to enhance your gaming experience. Choose gaming chairs with accessories that you may need while playing.

Materials used
The materials used determine the durability and maintenance needs of a gaming chair. Go for a chair made of durable material. Replacing your chair every few months is costly. Check the cleaning and maintenance needs of the material used. Choose a material you can clean easily with the normal cleaning agents.

Stability
A stable gaming chair is important for intense and engaging games such as racing games. Some designs allow you to change the inclination angle to enhance your comfort. Test the stability of the chair at all angles and on all types of floors.

Purpose
Some gaming chairs are designed for specific games and hence cannot be used for any other purpose. For instance, you cannot use a racing chair to play games on your computer. Consider the types of games you enjoy and find a chair suits those games. If you play games on your PC, look for a chair that is comfortable to play and work on for long hours.

Cost
Once you inspect all the features of an adult gaming chair, consider its price. The cost should fit your budget. If do not have much to spend on a gaming chair, go for a comfortable chair with basic features. You can eliminate additional accessories because they push the cost upwards.

Conclusion
Choosing the right gaming chair is important to your health and comfort when playing your favorite game. The market for chairs is flooded with many designs of gaming chairs. You can pick the right chair by considering its design, material, comfort, stability, and cost. Any of the six outlined chairs will enhance your gaming experience. Some of the reviewed chairs have additional accessories that allow you to switch from gaming to watching a good movie or listening to music.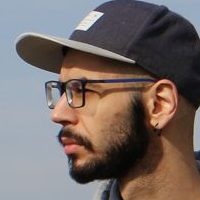 Latest posts by Xander (Editor-in-Chief)
(see all)