Here's the thing: our team updated this article for this year, and then we pondered upon something.
What does a gaming chair for adults actually mean?
The first word that came to our minds was 'stable'. As adult gamers ourselves, we want something durable, wobble-free and yes, comfortable too.
The best gaming chair for adults if you're on a budget would be the GTRacing Executive. Great ergonomics, a well-designed footrest for extra comfort, and cool designs.
If you're looking for something more premium, I've been enjoying my Secretlab Titan Evo 2022 a lot:
As we age, back pain rears its ugly head. I've found Secretlab chairs to be firm enough to provide support, yet cushy enough to provide me with comfort. The whole UGC team enjoys them, in fact.
But there are different options for different adult gamers, after all. Read further and check which one fits the bill the best for you.
State-of-the-art experience.
Proprietary seat base design for maximum space and comfort.
The most flexible and adjustable chair you can get.
GTRacing Executive High Back
Great footrest chair on an affordable price.
Attractive, adult-like design options that looks and feels classy.
Footrest retracts smoothly and isn't flimsy at all.
X Rocker Vibe 2.1 Bluetooth
Modern rocker chair for quality console time.
Bluetooth-ready unlike other wireless-only X Rocker chairs.
Updated, more ergonomic design with powerful sound.
Gaming is one of the best ways to spend your leisure time. Some people argue that playing competitive games regularly trains your brain to think fast.
While the effect of games on cognitive abilities remains a contentious issue, all gamers agree that gaming is exciting and fun.
Unfortunately, as we grow older and older, some not-so-appealing issues start pestering us frequently. The UGC team is all adult gamers at this point, and we fully understand your pains.
Our picks take a different approach to providing the adult gaming chair experience. However, they're all held to the highest quality standards in their particular niche.
The 5 best gaming chairs for adults
The Titan Evo 2022 comes as the logical conclusion of Secretlab's best-selling Titan 2020 series. In fact, it combines the older Titan and the smaller Omega chair's design in one.
As such, it has a more specific take on height and weight dimensions. Here they are:
Much like the older Titan, we've been enjoying the Titan Evo 2022 due to several reasons:
The seat base design: There are slight ridges to the seat, swapping the usual flatter gaming chair seat base design with a more natural shape. As a result, you have a lot of space at the seat, but it's also better for longer gaming sessions.


The hydraulics and overall adjustment options: No other chair is as smooth in terms of height, recline or tilt adjustment as the Titan Evo 2022. Masterful customization overall and none of the screeching or 'stuck' knob adjustments of lower quality chairs for adult gamers.


The pillow and lumbar support: No need to concern yourself with subpar lumbar support pillows. Titan Evo 2022 has its lumbar cushioning integrated into the chair itself. You can adjust it with a knob which not only saves you space; it also makes this ergonomic aspect more natural and convenient.

The memory foam-filled pillow itself lacks any straps. Instead, it slides magnetically into your desired position. A huge improvement in terms of comfort.
Combined with a very durable construction and high-grade aluminum chair base to keep everything wobble-free, this is the most premium take on adult gaming chairs. Add 4D armrests that can be adjusted in any position, and you've got a winner combination.
If you're curious about more, check out our full review on the Titan Evo 2022. Last but not least: the Titan Evo 2022 XL is the single best gaming chair for large adults.
We've praised GTRacing in several other posts, including our lists of the best DXRacer alternatives or our most comfortable chair recommendations.
And you know what - the brand deserves it, even though it's an obvious knock-off take on established brands. GTRacing hands down has nailed the budget gaming chair niche, and the Executive High Back with footrest is a prime example for that.
What's there to say here?
First, you have a pretty respectable weight limit of up to 350 lbs. This is within the Titan Evo 2022 XL capacity, a respectable feat consider the GTRacing is limited by its footrest add-on.
A reclining angle of up to 160° makes the footrest experience even better. You can go full relaxation mode on by shifting the reclining function all the way back, sprawling your legs on the extended footrest and even take a nap.
The armrests here are 3D, which means unlike the Secretlab 4D option, you can't adjust the armrests to be narrower or wider to your body. For a budget chair, though, that's more than enough. Not many lower-priced adult gamer chairs allow for front-to-back armrest adjustability.
Durable chair base and casters, great reclining angles and exciting designs. That's a combo to behold.
The only drawback here is the 1-year warranty. For that price, though, is it realistic to expect a 3-year or 5-year warranty like Secretlab or the more premium brands? Not really.
X-Rocker is a brand any console gaming fan - be it a kid or an adult, should be acquainted with. We're listing the Vibe 2.1 because of two specific reasons.
First, its Bluetooth capabilities. Other rocker chairs stick to Wi-Fi mode only, but this particular model extends the range of supported smart devices. After all, video gaming has changed a lot over the past decade.
Going further, the subwoofer on the Vibe 2.1 has also been buffed. You have 4'' of bass-infused stereo that scores well on both mid and high acoustics too. You'll find the dual speakers just behind the headrest, allowing for a true surround sound experience.
Important note: If you want the floor rocker version of the Vibe 2.1, it has this pedestal-free Bluetooth model.

The only downside to the Vibe 2.1 are the fixed armrests. Then again, most console gaming chairs lack the 3D or 4D armrest capabilities of their PC gaming equivalents.
The slightly rocking feel makes up for that, though. It's just fun playing video games as an adult on the X-Rocker lineup.
Keep in mind that it's slightly more modest in terms of weight capacity at 275 lbs. That's still plenty for most adult gamers, though.
Sure, the design can be a little bit childish for some of you. It sticks to the standard red-on-black racing chair design, but what of it? If you have some cool multimedia time with full-blown stereo immersion, would that irk you that much?
This DXRacer somewhat combines the features of a comfortable office seat and a gaming chair. The chair has a high backrest that cushions your spine and neck.
The Formula Series is perfect for those of you who are shorter and slimmer. We've seen quite a few gamers feeling too 'lost 'in huger gaming chair options.
This DXRacer is perfect for adults up to 5'8'' tall and supports weights up to 200 lbs. A perfect compact design which will make you feel snugglier during those longer video gaming sessions.
Sure, the reclining angle is slightly more limited here at 135° compared to the other options we've listed here. This is still a respectable adjustment angle, however, so it's not too much of a dealbreaker.
The warranty is neat too. You have 2 years on the chair itself and an unmatched lifetime warranty on the chair frame. No other brand does that.
Above all, though, the Formula Series features a breathable mesh fabric that will stay cooler during hotter months too. Considering its cheaper price (due to its size), this is a total bargain for those who dislike the usual PU leather materials.
All in all, the best option for those who don't need a full-blown adult chair, but something more subdued and compact.
This one's interesting: much as it's a gaming chair with a typical racer-themed design, it also resembles an office chair to some extent too. In any case, the OFM Essential is popular partly due to its reasonable price tag too.
The first thing you'll see different is the headrest section. It's extra padded and lacks the usual pillows you see in other gamer chairs. The design is slightly elongated to the sides too, to accommodate better ergonomics.
At a 275 lbs weight capacity, this one is comparable to the lower range of adult gaming chairs.
The thing we don't like much here are the armrests. They're somehow similar to the X-Rocker Vibe. While we can excuse that in a console gaming chair for adults, we'd have liked to see more from a pure PC-ready product.
A somewhat redeemable feature is the ability to flip the arms up or down so they don't bother you if you don't need them much.
The chair base and wheels are noticeably flimsier than other alternatives, a direct result of the lower price range. The clean-cut design also leads to some decline in overall ergonomics, so if you value extra cushioning, look elsewhere.
For the price, though, this one can be a decent option for the not-so-picky adult gamers.


Things to look for in an adult chair
Comfort

The most important feature of a gaming chair is its level of comfort. Playing games while sitting on a comfortable chair is not only enjoyable but also healthy. Check the back and armrests when shopping for a chair. 

Armrests and footrests enhance your comfort. Some designs may have all necessary features to enhance your comfort but be uncomfortable for your physique.

Hence, do not pay for a chair before sitting on it and testing its comfortable at different angles. If you are buying online, check the dimensions before ordering and then test it when it is delivered.


Design and accessories

Check the design of the chair including its dimensions, color, and weight to determine if it will fit in your space. Choose a design that blends with other furniture in your home or office. The design of the chair also determines its comfort.

Some gaming chairs have additional accessories such as built-in sound systems and lights to enhance your gaming experience. Some even have massagers. Choose gaming chairs with accessories that you may need while playing.


Materials used

The materials used determine the durability and maintenance needs of a gaming chair. Go for a chair made of durable material. Replacing your chair every few months is costly. Check the cleaning and maintenance needs of the material used. Choose a material you can clean easily with the normal cleaning agents.


Stability

A stable gaming chair is important for intense and engaging games such as racing games. Some designs allow you to change the inclination angle to enhance your comfort. Test the stability of the chair at all angles and on all types of floors.


Purpose

Some gaming chairs are designed for specific games and hence cannot be used for any other purpose. For instance, you cannot use a racing chair to play games on your computer. Consider the types of games you enjoy and find a chair suits those games. If you play games on your PC, look for a chair that is comfortable to play and work on for long hours.


Cost

Once you inspect all the features of an adult gaming chair, consider its price. The cost should fit your budget. If do not have much to spend on a gaming chair, go for a comfortable chair with basic features. You can eliminate additional accessories because they push the cost upwards.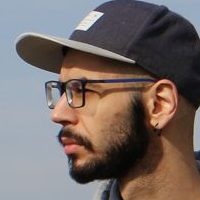 Latest posts by Xander (Editor-in-Chief)
(see all)