So many brands, so little time.
This perfectly fits the situation for many gamers. They'd like to have a chair similar to DXRacer that just feels right.
This article is focused on some of the better DXRacer alternatives out there. Some might be better in terms of features too, but what we focus on here is mainly budget.
On top of our DXRacer knock-off brands comes the GTRacing chair. Read further to see why we've chosen this exact brand as the most optimal pick.
Be sure to explore our other alternative recommendations, too.
GTRacing is, without a doubt, the most popular alternative to the higher priced DXRacer chairs currently.
The brand's lineup has it all:
In other words, compared to other DXRacer knock-offs, this brand knows how to approach different gamer audiences.
What's behind the actual chairs, though? How do they compare to their DXRacer alternatives?
Not too shabby, actually. Generally, GTRacing chairs feature the following:
Reclining angle support: 160°-170° of reclining function depending on the model. Sometimes that's more flexible than DXRacer, considering some DXRacers go only up to 135°.


Weight support: Most GTRacing models go up to 330-350 lbs. This is comparable to the standard DXRacer alternatives. Unlike DXRacer, GTRacing doesn't have 'compact' chairs - for example, the

DXRacer Formula Series

can hold only up to 200lbs. You won't find a GTRacing which has a weight capacity of less than 300 lbs.


3D armrests: Inferior to DXRacer's 4D alternative which moves in any direction to accommodate gamer comfort. However, 3D armrests are the best you'd get with budget chairs. A lot of the cheaper ones stick to 2D (up or down, slight 30° rotation).


Fabric quality: GTRacing's PU leather peels a little easier than DXRacer due to cost-cutting measures. It's still of decent quality, though, and on moderate use you should get at least 2 years of decent cushioning and fabric integrity. The mesh GTRacing holds well for those in humid areas.


Durability: Obviously, DXRacer has better overall durability considering some models feature aluminum bases with reinforced gaming chair 'skeleton frame'. There's a reason why DXRacer gives you a lifetime warranty on the chairs' frames.

That said, GTRacing offers a decent alternative durability-and-stability-wise. The casings are tough nylon; the frame is metal-infused; the chair base isn't some cheap plastic but rather reinforced metal too.


Warranty: GTRacing gives you a 1-year warranty. That's not much, but it's also the staple for sub-$200 gaming chairs. DXRacer can go up to 3 years depending on the chair, with a guaranteed lifetime warranty on the frame.
| | |
| --- | --- |
| Pros | Cons |
| Probably the most similar-to-DXRacer knock-off on the market. | Armrests not as flexible and convenient as the 4D armrests of some DXRacers. |
| Outstanding variety of designs & features: footrest, speakers, or standard racing chairs. | Shorter (1-year) warranty on the chair and frame. |
| Very durable and comfortable considering the price. | No specific models for shorter or slimmer gamers. |
| | |
Our rating: 5/5
For two to three times less price, the GTRacing lineup of gaming chairs is the best alternative to the iconic DXRacer. You lose on some warranty and more premium features, but for budget gamers this is the best DXRacer knock-off you can wish for.
Pick your own adventure from chairs with footrest, speakers or tiny massagers, or just standard gaming chair designs. GTRacing has it all.
A slightly more upscale alternative to DXRacer is the lineup of EWIN Racing gaming chairs. Keep in mind that the brand's products range from cheaper chairs at a price similar to GTRacing to bulkier, more premium chairs closer to DXRacer price-wise.
Note: EWIN Racing have applied a -20% discount coupon specifically for our readers. Use the code UGC at checkout so you can benefit from it!
EWIN's most popular series are the Knight, Hero, and Champion chairs. The Knight series is the cheapest DXRacer alternative, at a price similar to GTRacing.
How does EWIN live up to DXRacer?
Once again, let's compare a few important gaming chair features:
Overall comfort: DXRacer has better cushioning, but Ewin's chairs exceed cheaper knock-offs in the PU leather department. It has slightly more padding and foam used in the pillows is higher quality cold-cured foam, instead the usual compressed foam variant.


Weight support: Depending on the chair series, Ewin's products support 330-400 lbs. The

Champion series

is comparable to DXRacer's Tank series, built for big and tall gamers.


Reclining angle support: Ewin's gaming chairs go up to 155°. The reclining angle is less than GTRacing, but it's within DXRacer's supported range. We'd say the two brands end at a draw here.


Armrests: The

cheaper Knight series

only has 2D armrests. In this sense, it's a downgrade from GTRacing's more adjustable and flexible armrests.



The Champion series

, however, lives up to the more expensive DXRacer with the latest tech 4D armrests. They're fully adjustable in any direction and will provide superior arm support.


Fabric quality: The DXRacer has infused more artisanship in their faux-leather materials. However, Ewin upgrades over knock-off PU leather designs by adding stain-resistant coating to its chairs' fabric. Unfortunately, there are no perforated faux leather options from Ewin.


Durability: A big improvement with higher-priced Ewin products is the aluminum 5-star base of the chair. It's lighter and more durable than cheaper DXRacer knock-off brands. For the cheaper Knight series, however, the base remains nylon.

The good news is Class 4 hydraulics in all chairs, compared to Class 3 on cheap DXRacer alternatives. Higher hydraulics equal a smoother height adjustment mechanism that endures longer too.


Warranty: The base EWIN Racing warranty is 2 years. You can extend it for up to 5 years if you do things like sharing posts on social media or making a video. This is an approach Secretlab have used for their warranty; in this sense, it probably works well if companies do it. In any case, better than the usual 1-year warranty you get with some cheaper chairs.
Pros and Cons
| | |
| --- | --- |
| Pros | Cons |
| Better PU leather with stain-resistant qualities. | Some of the higher priced chairs are not THAT much cheaper than DXRacer. |
| Improved lineup for big and tall gamers - up to 400lbs with the Champion series. | 2D armrests on the cheapest Knight series. |
| Improved Class 4 hydraulics over other DXRacer knock-offs. | Lacks more intriguing design options such as chairs with footrests or speakers. |
| Option to extend the base 2-year warranty. | |
| | |
Our rating: 4.5/5
Ewin Racing is a worthy alternative to DXRacer. You can either go for their higher-priced Champion series, or if on a budget, go for the very affordable Knight series. The stain-resistant fabric is worth it if you're a messier gamer, and the Class 4 hydraulics can make a difference if you adjust your chair a lot. That said, Ewin doesn't offer as exciting of a lineup compared to the bells and whistles of multimedia GTRacing options.
We're moving on to our final contestant - the Homall chair. Now, this is the cheapest gaming chair which resembles DXRacer that you can get. This one's significantly cheaper than both GTRacing or EWIN too, which means it's for the tightest of budgets out there.
How does being so cheap affect this chair's quality compared to DXRacer?
It's actually not that bad. You do have to make some sacrifices, though.
Overall comfort: The cushioning's there, but not quite there. If you have a more sensitive butt or are slimmer, you'll feel the Homall being a tad too rough and firm for you. This also applies to the chair's back.


Weight support: Homall is more generous than the other DXRacer knock-offs, clocking in at 300 lbs max weight. Still decent considering the price point, but nothing to write home about.


Reclining angle support: Homall's chair is the most flexible alternative to DXRacer, going back to 180°. This is a reclining angle that none of the DXRacer chairs supports either. This, however, isn't as straightforward as it seems.

With a cheaper construction, going back to the full 180 degrees of recline can be dangerous. We wouldn't recommend going beyond 145-150° with this chair.


Armrests: Pretty bad. The Homall S-Racer features fixed armrests, so you lose out on an important flexibility feature. This is one of the biggest sacrifices you'll have to live with considering the very cheap price.


Fabric quality: For the price, the PU leather is more than OK. In hotter months, you'll feel sweatier than higher-priced DXRacer alternatives or the flagship brand itself. For milder months, you'll be alright.


Durability: Nothing too spectacular. The chair base is your usual 5-star nylon construction; the frame is standard steel frame with some reinforcing agents thrown in. Par for the course for a budget chair.

Class 3 hydraulics allow for a decently smooth height adjustment. Less than DXRacer for sure, and less than some more premium GTRacing or Ewin Racing optons.


Warranty: This is another disadvantage to the Homall chair. Nothing's accurately mentioned in the warranty anywhere; on paper, the chair has 1-year warranty. But the lack of details with the updated Homall chairs seems to have left quite a few customers frustrated.
Pros and Cons
| | |
| --- | --- |
| Pros | Cons |
| Cheapest DXRacer alternative out there. | Fixed armrests mean a saddening lack of flexibility. |
| Decent comfort and hydraulics considering the budget price. | Unclear warranty conditions. |
| 300 lbs weight support is fantastic for a chair this cheap. | Can be firm and uncomfortable if you're too slim. |
| Very easy to assemble. | |
| | |
Our rating: 4/5
Let's be real: the most attractive feature of the Homall gaming chair is its ridiculously cheap price. Were it a few dozen bucks more expensive, it'd be out of this list and swapped for another DXRacer alternative.
All in all, this is a decent chair, and a fantastic option if you're really strapped for cash. One very big drawback is the lack of clear warranty should anything go wrong with the chair, though. The fixed armrests are also a bit of a pain in a world of adjustable armrest options.
Conclusion
We could've listed quite a few more alternatives to DXRacer's gaming chairs. Why did we choose not to?
Well, frankly, because they would echo similar features and price ranges like the three leading DXRacer knock-offs we already wrote about.
If you've decided you want to shell out some extra cash for some truly equivalent to DXRacer, we have you covered. Check out our list of the most comfortable gaming chairs. Or, alternatively, if you're seeking footrest-powered solutions, we have a list on that too.
For the DXRacer purists, of course we also have an overview of the best DXRacer gaming chairs.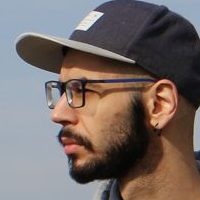 Latest posts by Xander (Editor-in-Chief)
(see all)