Update (Spring 2023): OK, so it seems we have a huge update. Secretlab has started a footrest line-up. Check our review on the Professional one or just continue reading this post for more budget-friendly versions!
I've been using the Secretlab Titan Evo 2022 as my main daily use chair for a while (see my review). Other UGC team members - like Steven, for example, use the older Titan 2020. While we totally dig 'em, there's one glaring shortcoming:
The Titan doesn't come with a footrest included. The same applies to the Omega chair, as well as the brand new Titan Evo 2022.
So what can you do then?
The easiest solution - and what my colleague Steven did, is to buy an add-on footrest. He has this budget-friendly footrest, a solid product pretty much compatible with all Secretlab chairs.
He used to spend so much time in his Titan 2020 series reclined like this when he needed a rest:
...Just because his feet weren't planted firmly enough on the ground.
If you want something more adjustable and high-grade, you can also consider a Humanscale foot stool. It comes with 3'' height adjustment levels and helps your feet 'rock' naturally to promote proper blood circulation.
It's basically a cheaper version of Secretlab's own Professional series I mentioned earlier.
If you want something from Secretlab that a) doesn't break the bank and b) focuses on extreme softness and comfort, consider the Secretlab Premium footrest.
Here's a quick rundown on the main pros/cons of each of the three:
ErgoFoam Footrest

Double-sided - you can use it as a support or as a foot rocker.


Wider surface than other footrests.


High density foam ensures firm, but comfy support.

Check Price (Amazon)
Secretlab Premium Footrest

Proprietary footrest, tailored specifically for Secretlab chairs.


Extremely soft and supportive due to the dual-density foam used.


The hand-quilted cover can be washed (by hand) so it stays clean and fresh.

Check Price (Secretlab.co)
HumanScale FM 300

3'' of height adjustment for optimal comfort.


Extra durable: high-grade hardwood materials meet a steel frame.


Unmatched 15 year warranty.

Check Price (Amazon)
Secretlab Footrest:
When would you need one?
We had a long discussion with Steven about this.
To me, the Secretlab Titan covered any department in terms of convenience. I didn't need to do any 'break in' period when it came to the seat; right off the bat, the height and tilt adjustments fit perfectly too.
As I mentioned, his issue was that his feet would dangle a bit above the ground. But that's not the only case where you might consider a footstool for your Secret lab chair.
Generally, here are a few situations where it'd make sense:
Instead of being too short, you are actually a rather tall person. In such cases, sitting in a normal position for a prolonged period without elevating your legs might become uncomfortable.

This issue might be even more applicable to you if you're both taller and heavier. Your feet might start becoming numb after a few hours of gaming even if you stretch/move around a little.

You have more specific body proportions. Secretlab chairs - much like any chair really, have dimensions corresponding to the most common body types.

However, some taller people have shorter feet and a longer torso; some shorter people have longer legs but tinier torsos...The human body comes in all shapes, sizes, and proportions, after all. A footrest can help with your specific situation and alleviate any discomfort.

The third most common case would be what Steven experienced - you just need something to put your feet on, as even the lowest height on your chair is a bit too much. Remember that the Omega chair is more suited to shorter gamers than the Titan series.
Is there a Secretlab chair with an included footrest?

No, or at least not yet. The brand hasn't said anything about going for such a design.
This is not that surprising, though. If you look at most leading brands - speaking of Secretlab, DXRacer, Noblechairs, Maxnomic, etc., you won't find many foot stool solutions.
On the topic of Secretlab specifically, the closest thing you have is the Fantasylab Big & Tall chair. It comes not only with a footrest included, but a neat small massager too.
That said, we're still talking about a Secretlab copycat brand here. Obviously, it's cheaper, but lacks crucial design features at the same time.
We do have a whole article dedicated to the best gaming chairs with a footrest if you're interested in learning more.
Unfortunately, at this point in time, Secretlab doesn't manufacture complementary footrest solutions either.
However – but this is pure speculation on our part, we believe we'll eventually see such an add-on. Following Secretlab's evolution over the years, we see them expanding more and more into complementary products and quality add-ons.
The Titan Evo 2022, for example, features swappable magnetic armrests which you can further customize down the line, eventually.
So we can totally see an introduction of a footrest solution for Secretlab chairs by the brand itself. Crossing our fingers it happens! Until then - all of the three solutions we listed should work pretty fine with any of the company's chairs.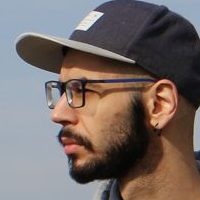 Latest posts by Xander (Editor-in-Chief)
(see all)