Every gamer knows how vital a gaming laptop is. Moving around with ease and enjoying better graphics are from the many advantages a good gaming laptop can offer.
Of course, gaming laptops are very different from regular laptops in several ways, and at the same time, more expensive. Regular gamers usually play heavy and high-resolution games on their laptops, which may not be feasible on standard laptops.
The question of "why do gaming laptops have to be more expensive than regular laptops?" may hit you while you're scanning to get a new laptop for a better gaming experience, and the high prices may scare you off.
And yes, they cost that much. However, before getting discouraged from getting a gaming laptop, you should know why it's that expensive. So, let's find out.
How's a Gaming Laptop Different From a Regular Laptop?
Many gamers prefer gaming laptops to regular ones because of their portability and performance. They are very convenient to use and give the best gaming experience. By now, you should know that juicy offers come at a price.
One significant difference between gaming and regular laptops is the raw power, where the gaming version offers more. However, the unique power is specifically for gaming purposes, so everything that makes them up is geared towards that purpose.
More than just games, gaming laptops can execute heavy work tasks like programming, video editing, and graphic designs. Conversely, using regular laptops for serious work can make them overheat, which could shorten their lifespan.
Is that why they have to be so expensive? Well, there's more to the hike in price than that.
Reasons Gaming Laptops Are So Expensive
Here are some of the factors that drive the prices of gaming laptops.
1. Cooling Solutions
Generally, the heat coming from laptops can be very uncomfortable and may cause them to shut down. So investing in a laptop that has a suitable cooling system is worth it. 
Gaming laptops have cooling solutions that prevent them from overheating when you're playing, which may cause irreversible damage. They are usually smaller than desktop PCs, which should naturally cause some airflow restrictions. 
Therefore, manufacturers had to consider that because gamers would rather have fun gaming experiences than be bothered about frying some of their laptop parts. 
The temperature factor is essential in laptops, especially that of the CPU and GPU. Because of the heat, their performances reduce until they cool down so they can have long lifespans. 
Since gaming laptops do more work than regular laptops, they tend to use more power and overheat. Therefore, manufacturers have designed them to restrain their functionalities when they reach the highest temperature.
The cooling system is one of the most significant features many manufacturers offer. Generally, different brands offer different cooling systems to help ensure airflow and high performance in their gaming laptops.
So, it's best to buy an expensive gaming laptop with an effective cooling system rather than a regular PC that would throttle when it overheats.
2. Manufacturing Process
A lot of work and effort goes into designing gaming laptops, and manufacturers can't help but make them expensive.
For instance, manufacturers have to ensure that they design the laptop's parts to be compatible with other components. This means that they have to specially create each piece to suit its unique purpose to perform as it should, despite the laptop's size. 
They have to shrink some parts to fit the small gaming laptop size, which requires much work. The graphics card and power supply can take up the whole space in the laptop, and manufacturers still have to fit other parts in. At times, manufacturers design some of their laptops' parts to work with just a hardware type.
In some versions, manufacturers attach embedded CPUs and GPU to the laptops' motherboards. However, you can find versions in which you can swap parts in desktop PCs, as long as they are compatible or have the same slot and socket.
3. Battery Life
Gaming uses up a lot of power, and gaming laptops have to supply that power adequately. This is why battery capacity is essential for gaming laptops.
You could be playing games for hours, and it would not be very pleasant if your laptop goes off while you're playing an exciting or intense game. Therefore, manufacturers ensure that your gaming laptops can last a reasonable amount of time. 
However, due to the large battery capacity, gaming laptops take longer to charge than regular laptops.
4. Special Peripherals and Accessories
Gamers could use a little bit of peripheral and accessories luxury. They may not be indispensable, but they give a nice touch to your gaming laptops. When searching to buy a gaming laptop, you'll likely encounter many gaming laptops with customized accessories. 
For example, some manufacturers customize their gaming laptops' keyboards to give you the best experience, such as RGB and mechanical keyboards. In addition, some companies collaborate with gaming laptops manufacturers to provide custom keyboards, like Steelseries. 
Steelseries produces custom keyboards for some MSI gaming laptops. Unfortunately, such accessories make gaming laptops more expensive than regular ones.
Another example is gaming mouses. They're one of the most necessary gaming laptop accessories and enhance your gaming experience. The best gaming mouses are designed with precision and accuracy in mind. From entry-level options to advanced ones, you'll find one that suits you whether you're a new or veteran player.
5. Graphics Card
Graphics cards are essential to every gamer for an optimum gaming experience. They provide a better HD experience, laptop performance, better video, and overall gaming quality. 
Gamers need their gaming laptops to perform significantly great in terms of image and visual processing and FPS rates. Therefore, to ensure gamers get the best gaming experience, manufacturers had to produce ultra HD gaming cards. 
So, if you want to enjoy high-intensity visuals when gaming, you'll have to throw in some extra dollars to get your laptop.
6. Branding
Some gaming laptops can be expensive based on their manufacturers. However, such manufacturers have gained credibility and trust so much that they can afford to make their gaming laptops expensive, and people would still buy them.
An example is Asus' Republic of Gamers laptops. If you buy your gaming laptop from them, you're also paying for the brand itself. Brands like Asus sell their gaming laptops at a high price because they offer high-quality products you can trust. So in return, you'll get one of the best laptops, on which you can depend.
Another thing is that different manufacturers design their gaming laptops uniquely, so their prices differ. Some manufacturers have premium features that others don't offer, making their products more expensive.
7. Solid-State Drives
Solid-state drives read and write faster than usual hard drives, but they are more expensive. Nevertheless, they enhance the performance of gaming laptops. And you'll find many manufacturers design their laptops to accommodate solid-state drives.
However, if you want a gaming laptop with a pre-installed solid-state drive, you can be sure you would be paying a lot, especially when it has a high capacity.
8. Warranty and Tech Support
Some gaming laptops manufacturers provide warranty and tech support for their customers if they need help with their laptops in the future. This, of course, would increase the price of the gaming laptop.
Tech support will help you fix issues you're likely to have with the laptop if it's fixable. However, because this involves a subscription or hourly fee, many people wouldn't prefer that option.
However, if manufacturers include a tech support fee in the laptop's price, it would be costly. So, it's your choice whether to get one with a warranty or not. Either way, you'd still need to spend money to fix up any issue you may have with your gaming laptop.
What More Can a Gaming Laptop Do?
In addition to playing games, you can work on your gaming laptops. They are great machines for work. For instance, you can perform architectural designs on them. Furthermore, if your work involves using productivity software, they can definitely offer you a smooth experience. 
Moreover, gaming laptops are suitable for content creation, graphics design, and video production. They're very versatile and suitable for everyday use, like browsing on the internet or watching movies.
Conclusion
Gaming laptops are expensive; however, they offer many benefits that you wouldn't want to miss as a gamer. In addition, manufacturers put a lot of effort into designing them, so their prices make sense.
You also get to enjoy a high-level performance, convenience, portability, versatility, long-lasting battery, and lots more. And remember, if you're going for a well-known brand, the brand's name may contribute to the high price.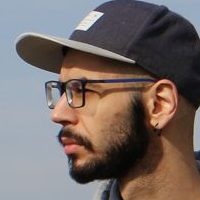 Latest posts by Xander (Editor-in-Chief)
(see all)