One of the best office chairs that's currently on the market, the Steelcase Gesture chair, looks like something you'd see in the Mass Effect universe. The futuristic design goes to whole new places in terms of visuals yet still restrains itself from being "over the top."
Great visuals alone are not responsible for its reputation, as the Gesture is a chair that features deceptively simple mechanisms but offers superb comfort. The Steelcase Gesture chair is the perfect ergonomic gaming chair.
Unlike other Steelcase chairs, this one sits at the highest reaches of the luxury office chair market.
The price can soar even higher (easily into a thousand and a few hundred) with all the most expensive add-ons included. The Gesture, aptly named due to the fact that it self-adjusts based on the positions you're in, features many of the same perks as the Steelcase Leap.
It's great for your posture but a little unhealthy for your wallet.
Of course, there are many more things to say about this fantastic chair that don't include the price tag. In this Steelcase Gesture review, you'll see all of the most important features of this product and also some recommendations that you might want to take into account before making up your mind.
So now that you have an idea, keep reading this Steelcase Gesture review and let's see what this Steelcase gesture chair has to offer!
What to expect
Steelcase is a furniture company that has been in the market for over a hundred years. They've been building and innovating the most high-performing chairs, initially for executives and now also for gamers, since they started out.
A Steelcase Gesture chair is one of the latest products that Steelcase offers. The Steelcase Gesture is a high-end chair that guarantees the utmost performance for its user. The company designed this Steelcase gesture chair with the purpose of improving the posture of executives who work over eight hours a day in an office.
Once you acquire a Steelcase Gesture chair, the first thing you'll notice is its design. Steelcase did not design this product to target gamers, so you will not see common gaming features in this product (that does not mean at all that you cannot use this chair for gaming though).
You can expect to use this chair for over eight hours a day. That's one of the features the company boasts about the Gesture.
That's because the seat cushion adapts to the user's weight and makes it easier to avoid bad posture and overall lower back pain.
This Steelcase chair boasts of an "adaptive bolstering" technology, which is the reason why the seat cushion provides so much comfort. Although you cannot see them, there are well-placed air pockets underneath the foam to support a wide variety of postures and movements.
Remember that you can also adjust the seat height. If you'd like to have an idea, just know that by default, the seat is about 16 inches from the floor, but you can adjust it to 21 inches. That's pretty good, and you won't encounter any issue as regards the seat heat.
To raise the Steelcase Gesture chair, all you need to do is to lift your body weight and hold the lever up until you get to your desired position. To lower it, just remain seated as you hold the lever up, and it'll easily re-adjust to a lower position.
We recommend that you use an appropriate seat height where your knees are about a 90º angle or slightly superior. What you want is for your hips to be at the same angle or higher to your knees, whichever one suits you best, but never lower because this can be bad for your health.
For the color scheme of the upholstery, it can come in almost any color you want. For this chair brand, the most popular colors for office workers would be black, blue, red, and green. Regardless, it's possible to acquire this product in yellow, purple, white, and more.
The chair's weight capacity is up to 400 pounds. Keep in mind that the item weight is up to 78 pounds, so it's quite heavy to lift if you ever need to.
Now, let's analyze the office chair's flexibility. Starting with the armrest, it features an impressive flexible arm that moves like a human's arm, according to the Steelcase company. Customers report a wide range of movement that allows them to change their postures dynamically according to how they're sitting.
To adjust the armrest, the only thing that you need to do is to hold up the levers located beneath the arms and move them upward, downward, inward, or outward. It's pretty straightforward and practical.
That being said, you can expect to recline without the need to utilize any built-in lever because the mechanism is automatic and responds to the user's movements. This feature is superb. and most office and gaming chairs out there are trying to do the same.
Just remember that on the right side of the seat, you can find two knobs. With the back knob, you can adjust everything related to the backrest. There are many postures you can achieve by rotating the knob, but in a nutshell, what you want to know is that it adjusts the backrest's resistance.
Using the front knob, you can adjust the seat. By rotating the front knob, you'll see how the seat moves forward or backward.
You can also expect a price tag that's not very affordable. A chair worth around $1,000 isn't something that everyone would consider. However, if this price is fine for you, then you can start to consider all the fantastic characteristics that Steelcase chairs offer.
One of the few drawbacks of this item would be its reclining position. Some customers emphasize that once they've reclined, it can be slightly challenging at times to get back to the normal straight position.
Another drawback that we should mention is that a Steelcase Gesture chair does not have a headrest. Although not essential, some users do appreciate a headrest, especially when they're tall and need some extra comfort for their neck.
Those would be all of the drawbacks, or at least the most important ones, that have to do with the ergonomics. Perhaps you might find some other drawbacks related to the design and upholstery; however, those have more to do with preferences rather than objective facts.
There's a last super cool feature that you can expect to find in this office chair. That would be the possibility to manually adjust the lower back part of the backrest to better adapt to your back so it can give you more support and reduce lumbar issues.
To adjust the lower part of the backrest, the only thing you need to do is to move the knob that you can find on the sides. Just position the little knob based on the best setup according to your height. Going by feel will tell you what position is the best to support your lower back.
Now, let's take a deeper look into the pros and cons of the Steelcase Gesture.
Pros
●+Adaptability: Unlike other Steelcase chairs, the Steelcase Gesture chair is a smart gaming seat that adjusts itself automatically based on your posture. A single paddle under the seat controls the height, and the rest of the chair moves itself to one of nine set profiles based on the posture you use. The armrests a unique in that they use a ball and socket joint to match the movements and limitations of your own arms.
●+Comfort: The comfort offered by the Steelcase Gesture chair is great, simply because it feels like it's built to fit you personally. This chair was designed to adjust itself to nine preset positions, all of which translate to a position you'd use; for example, use your phone or rest. Steelcase mentions that unlike their other Steelcase chairs, they've built the Gesture to make eight-hour work sessions feel pleasant, but the chair feels like you could spend a lot more time in it comfortably without feeling the strain of a solid workload.
●+Build: Unlike other Steelcase chairs, the Gesture features design cues that feel like they were sculpted by a master of the arts. From the hooded backrest design to the softly layered and vented ergonomic lumbar support, this chair looks like it belongs among the furnishings of some luxury spacecraft. The frame itself comes in several options, metallic being one of them. These Steelcase chairs also feature a 12-year warranty on all parts.
●+Accessories: An interestingly large choice of accessories can be added on to a Steelcase Gesture chair as you personalize it. Some additions to the lumbar support can only be fitted at a physical store. The options are a bar-style footstool, your choice of upholstery material (leather included) and color, several frames and color palettes, and a choice between hard floor and carpet wheels.
Cons
●–Comfort: Unlike other Steelcase chairs, bringing yourself out of a reclining position in this chair takes a decent amount of core strength if you want the back part to come back up with you. The chair's tilt tension system seems to require a little more force to cause the backrest to go back up. So, unless you pull yourself up really quickly or lean forward and then pull the backrest back in place, it simply will not budge.
Gesture Chair - The Review


Product description
With this in mind, it is just fair that we take a closer look at the Gesture chair. This particular product is one of the leading competitors in the high-end office/gaming chair in the market today. It has a classy look with strong and durable materials. Plus, its design is very minimalist. As they say, simplicity is beauty.
This theme has been the guiding principle in making this piece of furniture. However, you must not be deceived by the looks because it can do a lot more than just being a professional-looking executive chair. To explain this better in this Steelcase Gesture review, we should study every detail that the Steelcase Gesture chair has to offer.
Installation and materials
The product is already assembled when it is delivered. The only problem that you have to worry about is that the box is large and heavy. So, you probably have to get someone to help you carry the box. Then, the only parts that you have to attach are the wheels, which is not a big deal.
Expect the chair to be wrapped in a plastic, so you must get the product outside the box so that you can easily take the chair out of the plastic, and that's it. There are no installation hassles, no tools needed, no parts confusion, and no time wasted, just a brilliantly assembled chair.
Remember that the chair weighs around 78 pounds and can withstand an overall weight capacity of 400 pounds. Moreover, this item has the following dimensions: 23.6 x 29.1 x 44.5 inches.
Features and technical details
Moving on to this part of Steelcase Gesture review, we need to talk about the features of this chair that improve your posture. The majority of office/gaming chairs in the market today do not always consider this particular aspect. While technological advances, such as computers, comfortable chairs are continuously being developed to satisfy the needs of people.
However, that is not always the case. Having a smooth and soft cushion is not always enough. The same is true when the chair has a mesh or fabric-type backrest. Fixing or maintaining your posture is as important as any special cushion or backrest type. Having said thus, we must note that this chair is a solution to these issues. It could be perfect for people who are having troubles with their posture.
Before making their Steelcase chairs, Steelcase has conducted studies globally about the relationship between the advancement of technology and the development of new unhealthy postures because of office chairs that are lacking in support.
Their findings from the study were used to engineer a chair that would provide support and maximum comfort to a variety of consumers in a range of different postures. To fully understand this, we have to discuss the three interfaces of this chair: the core, the limb, and the seat.
A unique part we have to talk about is the limbs of this chair. The most vital adjustable part in this chair is the armrest. It is called the Gesture 360 Arm because it moves like a human arm. It can support you in any position.
Most people don't only use this chair when they are front of their computer. The chair is very versatile because the armrest can be adjusted individually in almost all directions. So, if you have a weird position when doing something to boost your performance, the Gesture 360 Arm can still support your posture. You can pull it higher and lower, swivel it left and right, then forward or backward.
The next part is the core interface. It has a core equalizer supporting a wide range of body posture setups. It is powered by a torsional spring that adjusts to the chair angle to provide more lumbar support in the upright posture and less lumbar support in a deep recline. There is also a lever knob that controls and locks the tilt of the backrest.
Finally, in this Steelcase Gesture review, we have the seat interface. It has an adjustable seat height and depth.
The control and lock lever knobs are located just below the seat. The cushion of the seat up to the backrest is made up of a fabric that is very soft and comfortable. Adaptive bolstering is also applied in this chair. Air pockets are carefully placed under the foam of the seat to give the users more support and comfort.
Pros of the Product
Promotes posture support, unlike other chairs
Has a versatile three-interface design that helps the user in a variety of ways
Has fully adjustable features and control levers
Quite minimalist in design, avoiding the over-the-top look of executive chairs
It comes in a variety of colors
Cons of the Product
Steelcase chairs are too expensive for some consumers
Doesn't have a headrest and mat thus be unsuitable for taller people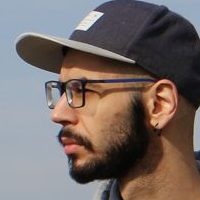 Latest posts by Xander (Editor-in-Chief)
(see all)