When it comes to manufacturing gaming chairs, OPSEAT gaming chairs has been one of the industry leaders for a good number of reasons.
For those individuals looking for an affordable but high-quality gaming chair, OPSEAT is as decent of a choice as any.
We actually assembled one Master Series chair and tried it out at my home:
Sometimes the chair's out of stock; in this case I recommend you to look for alternatives such as the Corsair WW T1 or the non-pretentious GTRacing gaming chair.
The OPSEAT Master Series is one of the finest quality products they've released recently.
Quick Background

Comes with free lumbar support and headrest pillows to increase your relaxation and help you feel more at ease.


The premium leather padding provided in this chair surrounds a soft foam cushion that is responsive and doesn't have a weird odor that some chairs seem to have after unpackaging.


Has a 2-year manufacturer warranty included. So, if you have any issues, any concerns, or any problems with your chair whatsoever, OPSEAT gaming chairs will help you free of charge.


The chair has premium plating which is why it is able to support people weighing up to 300 pounds. Most of OPSEAT's competitors only boast a weight limit of 250 pounds.


Strong steel-based frame and wheel casters ensure that the chair stays stable and glides effortlessly and safely across any floor.
OPSEAT Master Series PC gaming chair
Pros

Free lumbar and headrest pillows are included in the packaging to provide extra support where it is needed most.


The armrests and seating position can be adjusted based upon your personal preferences for usability and comfort level, whether that be to recline or seated upright.


The frame construction is made entirely of solid steel material which ensures the overall stability and longevity of the chair under even the heaviest of weight.
Cons
You have to make sure the screws are secured really tight during assembly because if you don't, the chair may wobble a little bit.
What You'll get with this OPSEAT Master Series Chair
This chair provides a top-notch ergonomic seating experience that provides hours of comfort that will leave you well-rested after a heavy gaming session or a long day at the desk. It's incredibly easy to assemble as long as you have a few minutes of spare time, and once it's assembled, you can just lean back and bask in the relaxation of your new chair.
From the fantastic, and what appears to be well-earned reviews, this chair has been given, you can gather just how much people like it for its comfort, adjustability, affordability, and overall utility. For a moderately priced chair in the gaming niche market, this chair really hits a home run.
The key to any good chair comes from a supportive base, and this chair is no exception. The 100% solid metal frame of this chair provides the skeleton for a chair that boasts an impressive 300-pound weight limit. Under the base, the chair is supported by the standard 5-star leg pattern with is easy rolling wheel casters to make moving around a breeze.
Unlike most gaming chairs on the market today with their cheap fabrics or synthetic seating surfaces, this chair is wrapped in extremely breathable perforated leather with color accented stitching that covers a cold-molded foam interior.
What this means is that you won't sweat like a lot of chairs with synthetic seating surfaces and no perforations and you will feel as though you are sitting in a luxury car seat. Also, the foam is thick and dense and won't break down, and it easily returns to its normal resting position when you get out of the chair.
This chair has a lot of customizable seating features. The seat cushion height can be adjusted up or down. It comes with a built-in 12 degrees of tilt and can be further reclined so the seat back is parallel to the floor.
What really separates this chair from other similarly priced products, though, is the 4D adjustable armrests that move up/down, front/back, in/out and can be angled. This enables you to rest your forearms in just the right position to optimum gaming comfort and circulation.
The chair's adjustable lumbar support pillow will relieve any lower back pressure and is situated in just the right position to keep the circulation flowing and ultimately reduce body fatigue throughout the day.
If you sometimes feel like you've been working out all day even though you were actually sitting, then this is a sure sign that you need to be using a gaming chair like OPSEAT's Master Series chair, as it will keep you fresh and ready for any game or task at hand.
FAQ
Q: What is the actual width and depth of the seat bottom?
A: The cushion measures 19.5" deep by 20.5" wide.
Q: If the chair is all the way down, how high is it off the floor at its lowest setting?
A: At its lowest height setting, the top of the seat cushion will be 18" off the floor, and the bottom of the seat cushion will be nearly 15" off the floor.
Q: Does the chair have locking wheel casters, or do they always roll?
A: Yes. All five wheels have locking casters on them.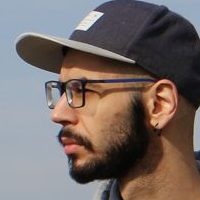 Latest posts by Xander (Editor-in-Chief)
(see all)