Herman Miller has become an undisputed standard in the niche of upscale chairs.

Is the brand known as being highly expensive? Yes. Are their chairs overhyped? No, not really - at least that's what we think.
Herman Miller has the science and art of ergonomics practiced down to a T and that's a fact. The Setu chair - much like the brand's best seller, Aeron, is a prime example of this manufactured sophistication.
Here's the thing: Herman Miller Setu chair comes from a pedigree that's deeply rooted in the design ideas of the Aeron.
Aeron is aimed at the hard-working professionals who need as much comfort and functionality as they can get out of a chair. On the contrary, Setu leans towards the realm of premium executive chairs you'd find in conference rooms or CEO suites.
Or even boats, actually.
No joke, we've heard an anecdote where one guy perched a Setu in his boat. Makes sense, considering the chair's compact size and absolutely shocking weight of only 17 lbs even though it supports up to 300 lbs (136kg).
Before our own summarized thoughts in this Setu chair review, here's a quick intro to this piece of art:
Not too marketing-heavy of a video, was it?
Since the price tag of Herman Miller Setu is quite steep, we really need to dive into the details about what would make it worth it.
Setu Chair review:
Core impressions


The visual design of this chair is absolutely stupendous. Everything from the armrests to the lumbar brace and support system is designed to mimic flowing surfaces in every possible way. The armrests, backrest, and seat resemble a flowing piece of fabric.
The backrest is actually a bit more firm than you'd expect from the visuals, but this does work in favor of comfort. It isn't quite as pliable as a chair that would be ideal for ultra long hours of use. However, it's comfortable and even rather enjoyable if used for only a few hours at a time, with plenty of breaks in between.
The secret is the so called Kinematic Spine HM has introduced here. It mimics our own spinal features combining strength and flexibility. No matter how you position yourself, the Setu chair tries to re-align to the most optimal position for your comfort.
There's only one very significant drawback, though: Setu was created with people of short or average stature in mind.
You can see that in the height of the backrest itself. If you're taller, after a few hours you'd be screaming for some support. Yes, despite the astonishing technology behind the 'spine' design.
When sitting, your weight is distributed easily, evenly, in a seamless manner. It's like being on springs, but the springs are smooth. Sadly, you lose out on this experience if you're, say, 6''.
As far as the actual construction goes, it's impeccable.. Herman Miller is so confident in the overall of Setu that they have a 12-year warranty.

Prove us wrong, but we haven't seen another brand offer such a warranty in the chair industry.
Not only this, but Setu - as a lot of Herman Miller's other products, is as eco-friendly as it gets. At the end of its usable life (more than a decade for sure), the Setu chair is much as 90% recyclable. There's a reason why the brand has won several awards for sustainable design practices.
The Setu comes with some impressive finishing for a chair that isn't exactly marketed as an executive office chair. The high-grade materials used are designed to deal with a lot of flexing and stress without wearing down.
Herman Miller also provides an incredibly wide array of options for you to choose from when it comes to customization and personalization. You can even choose to have the Setu with a polished base that has a light buff to it. We think the customization here is more diverse than its cousin, the Aeron which we've also reviewed.
The secret to elastic breathability: Lyris
With Setu, Herman Miller have opted to go for a specific material they've named Lyris. While it looks like your standard mesh, the science behind is much more intricate.
What you see are actually lots of monofilaments in the horizontal direction, crossed by polyester fibering positioned vertically.

On top of that you have specially designed strips which 'glue' everything together. Every strip is further secured with steel clips.
It looks like something you'd find in high-end architecture sketches. The end result in an amalgam of elasticity, durability, and extreme breathability.
Even in the midst of hot summers, this intelligent mix of materials and the chair's open design will keep you cool.
Keeping things flowing, yet steady:
The tilt & base design
There's a very special factor with the tilting mechanism instilled in the Setu chair:
You don't need a tension adjustment knob here. There isn't one either.
Instead, the built-in mechanism literally senses your body measurements and adjusts to it automatically.
Both the rear link and front link of this tilt mechanism are made of the highest grade H-alloy aluminum. The same applies to the base (5-star shaped for optimal balance). The aluminum keeps this chair's lightweight design intact, while also providing spectacular durability and steadiness.
What to Watch Out For
Aside from the higher price tag?
We already mentioned it, but we want to remind you again:
There is a height adjustment, but make sure that the chair will be right for you based on your own height.
For example, the minimum height of the armrests from the floor is 22.5 inches. At its highest it is 27 inches.
That means that the ideal height for somebody using the chair is between 5'0" and 5'10".
Anybody taller than that may find that it is not as ergonomic as necessary and won't get the full benefits from the shape of the chair.
This is assuming that you follow the best practice of having the top of the armrests come up to the same level as the height of your desk.
Secondly, regarding possible counterfeits:
Herman Miller currently offers a different set of color schemes right now: Blue, black, brown, beige, light grey and dark grey.

If any other color scheme is being offered, you might be buying a fake Herman Miller chair but check the name of the manufacturer just to be sure. Make sure the appearance of the chair is listed as a Lyris 2.
Assembly is very easy as everything pretty much just snaps into place. The material used is so lightweight that you won't need any help picking up the backrest to place it on the cylinder. By yourself, it should only take a few minutes to put together.
UGC's Final Verdict
The Setu chair is a piece of beauty and the pinnacle of Herman Miller's science towards fabric, elasticity, and intuitive design.
Yet, we wouldn't recommend it for longer sitting sessions. As we pointed out earlier, it's the perfect chair to enjoy few hours of seamless seating experience. You'd feel treated to something you would never think you'd get out from a chair.
For a full working day or a lengthier gaming session, though? Herman Miller have better choices, including the workhorse Aeron chair. Stick to them.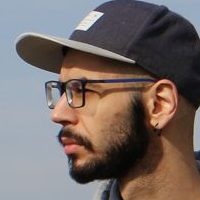 Latest posts by Xander (Editor-in-Chief)
(see all)