From Ficmax, this is an upgraded version of their previous chairs but with far more features. Nowadays, and we are sure you'll agree, regardless of the product price point, consumers want to squeeze every cent of their money's worth from every purchase.
Luckily for you, we found one pretty decent chair with great functionality - and on a good price, that will surely bring your gaming experience to greater heights.

The chair is a versatile mid-range gaming chair, plus more! While some gaming chairs are just for gaming, the Ficmax chair is good enough for casual reading, an office chair, or even a resting chair.
In fact, it has two cool features that make it an absolute standout, and we will cover those later.
The Fic features great ergonomics and a racing-inspired design language that features premium-quality PU leather and a retractable footrest.
Thanks to its versatile design, the Ficmax chair is able to cater a broader consumer scope without limiting itself to its primary audience, which comprises gamers. This chair is also good for office employees or families who want to have a little extra when it comes to comfortability and style.
Design Language and Overall Aesthetics
The overall design of the Fic looks like something you'd see at a gaming event. You know those fancy chairs they usually have at gaming conventions or eSports arenas? They're designed for maximum comfort to help players relax and remain focused.
This Ficmax gaming chair includes a lumbar support pillow and a neck pillow with the Ficmax logo printed on them. There's an additional Ficmax logo printed on the middle of the chair right below the headrest pillow. The Ficmax chair has all the features you would usually find in most gaming chairs, especially the more premium ones.
Its design ensures a comfortable sitting experience because of the ample amount of padding and support to the most important areas, such as the neck and lumbar area.
These parts of your body are the most prone to strain and tension buildup, especially when the game starts to get serious. Despite the ample cushioning support, the Ficmax gaming chair does not look or feel bulky at all. Its overall design is very well thought of without occupying too much of your room space, and the gaming chair itself looks pretty lit!
Featuring great colored accents that contrast the dark primary color, the design pops and provides a great visual impact for any room or area of your home.
The base is a little wide for accommodation and the color scheme is a pretty common scheme we see all the time, slate black and striking blue.
More than just being a gaming utility, this product can serve as a decorative piece to complement your room decor.
Construction and durability
The Fic has left no room for second thoughts. Made with sturdy materials to ensure a secure and stable structure with an explosion-proof gas spring frame made of heavy-duty metal, the Ficmax gaming chair gives you the confidence and safety that you deserve.
Thanks to the durable and well-built frame, this gaming chair can sustain a maximum weight of up to 300 pounds, regardless of the configuration and position that you prefer.
Many gaming chairs in the market claim a massive weight capacity, but this is only when they are used in the default settings. The Ficmax gaming chair has got you covered on all possible positions and angles without giving up under high pressure.
Talk about a gaming chair that is as strong-willed as you are! This chair is sure to work as hard as you do towards that victory.
Comfort
Gaming chairs are comfortable in general. While this is a subjective factor, it is an undeniable fact that the Ficmax gaming chair is one of the most comfortable gaming chairs we have tried in the market, especially at its price point.
The overall comfortability is not only because of its ample padding support but also because of how perfectly placed the paddings are, especially in areas that are often missed by other gaming chairs, such as the legs.
The combination of the headrest pillow and lumbar pillow is soft but not over-the-top cushiony. It is in that part of the comfort spectrum that is just right to keep you comfortable and focused at the same time. It is also worth noting that the chair has a padded footrest which can be extended to support your feet. This is a very welcome feature that other chairs neglect.
The Ficmax gaming chair is a clear standout in the comfortability aspect because, unlike most mid-range gaming chairs that only focus their padding and support on friction and pressure points, this chair's makers understand that cushioning should cover the entire contour of the body when sitting and even while moving around.
The company really thought about almost everything that its competitors might have missed, or missed big time!
Extra features
We have already identified the features of the product, but the fun doesn't end there as Ficmax made sure that this chair still has something up its sleeve.
The Ficmax gaming chair has an USB-charged electric massager. Yes, you read that right. While there are chairs that are specifically made to provide rhythmic massaging patterns, this is the only purpose they can serve. With Fic, having an USB-powered massage mechanism easily throttled its functionality to be a hundred times better.
Imagine a gaming chair that is versatile enough to be your comfortable all-around, high-quality throne while also being able to relive you of the aches and pains that can come from the high-action charges you lead to achieve victory. Absolutely incredible!
If you think this is the best trick up Ficmax's sleeves, then think again. While it is undeniable that the chair itself has the most distinct features, we're sure many consumers would agree that having a great product is no longer enough in this age of consumerism. This is why we think it should be mentioned that the Ficmax company provides amazing customer service that has been well-received and raved about by consumers.
The company has gained a huge following because of its sales and after-sales support. This guarantees that your purchase is fool-proof, and you are sure to get quick answers and immediate action when you have to contact customer service for any reason at all.
The company takes prompt action to address customer concerns and listens to suggestions, which increases the confidence of consumers in the product by a huge margin. This is where many companies fall short, and in the end, this costs them the loyalty of their customer.
Ficmax chair cons
We're telling you at this point that we can't fault this awesome and feature-packed gaming chair, except for one little inconvenience. We raved about everything, but our one gripe is that the amply cushioned footrest cannot be accessed unless you manually pull out the contraption.
This is a little cumbersome to be honest, and indeed, we see this as a missed opportunity for one great product to be flawless in all angles and annihilate the competition. This might sound over-the-top but it really frustrated us because a pop-out mechanism could've been installed to fix this issue.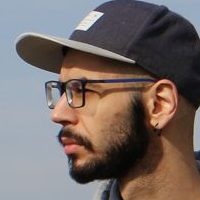 Latest posts by Xander (Editor-in-Chief)
(see all)