Makers of intense furniture, Clutch Chairz is a company inspired by sports, cars, and gaming. They have offices in the UK, Canada, and the USA.
Their chairs are built to perform at high levels of intense gaming and they back this usage with a lifetime guarantee on the steel frame and 3-year guarantee on warranty and upholstery.
Here's the one we have:
These clutch chairs were created with an ergonomic design and are "built for everyone," and the chair we are looking at today is a great option for the "bigger" gamer.
This chair is built to deal with some seriously hefty folks without complaining (don't balk, I'm talking about me, too!). The wide seat fins are designed to expand and help distribute weight equally by creating a larger contact surface when needed.
This chair also features a rather unique waterfall seat edge that works wonders when it comes to keeping your legs feeling good over a long period of time.
The edge is a little wider towards the corners and keeps circulation at a healthy level, regardless of the position you're in or your posture. The backrest on the seat also features protrusions that are spaced apart a bit wider than they normally are on other gaming chairs.
This provides enough space for a large adult, but the contouring and ergonomics make it suitable for a smaller person as well.
Clutch has the Crank, Gear, Shift and Clutch Throttle series as well as a limited-edition WWE series that are endorsed by major WWE stars like "The Rock."
Each series boasts different attributes and today we are going to take a look at the Throttle Series Alpha, which is the largest chair in this clutch chairs line-up.
YouTube superstar Pewdiepie, a.k.a. Felix Kjellberg has also recently gotten himself a Clutch chair with his own custom design ideas built into it.
The chair's even sparked its own product line of identical Pewdiepie chairs that you can buy directly from Clutch. They're also growing in popularity with game streamers who value the comfort that they deliver over long periods of time. And it doesn't hurt one but that they simply look so gosh darn cool.
Assembly
It took me about 45 minutes to assemble the chair, this one was about 20 minutes. Everything went seamlessly thanks to the sensible and efficient design, as well as the stylish and easy to read manual that accompanies it.

Luckily everything was lightweight, so I had no trouble assembling this by myself. It didn't require any special tools and the instructions were very clear.
The weight of the chair parts was really noticeable, this is a BIG and well-built chair. Lifting the chair onto the stand was almost a 2 person job but this just shows that the parts used are built to last.
Clutch Chair Throttle Series

Functionality
As already mentioned this Clutch gaming chairs have the following features:


4 directional armrests that cater for every arm position you could wish for
Tilt/lock mechanism up to 12 degrees
Steel metal base and frame which support very large weights and heavier people
Class 4 gas lift which supports 150kg, (BIFTA tested)
Headrest and lumbar support, branded cushions
Backrest recline mechanism
Non-marking castors, suitable and safe for almost any surface
Wide base keeps you stable in case you are moving around a lot
Able to carry up to 330lb of weight, certainly for the bigger gamer
The chair itself weighs in at 60lb itself
Don't worry about stiff cushions when you first sit on it, as it will break in comfortably over time
It really is the Rolls Royce of clutch gaming chairs and no expense has been spared in the design and components. I would say it is for the serious gamer who wants to battle, rocking side to side and who puts in endless hours at his desk.
The Style
The things that strike me about these Clutch chairs are:
Bold, brash and larger than life, this chair really is the focal point of the room
The Red color is striking, the design patterns are very angular and it just looks comfortable
Very much for the gamer, built for durability with large cushions and armrests
Just BIG, I am 6ft 4 and I sink into it nicely!
I really like this chair, it looks like a chair that is ready for action and if I could sum it up in a word I would say "dynamic." If I had two words I might add "robust." Give me three and I could add "striking."
I personally love the way the colored accents are balanced so perfectly that it's almost like it is natural. This chair speaks directly to the Black Widow fanboy in me.

Another really good design choice that I love is the way the 5-star wheelbase looks like it throws structural functionality right out the door. This is impressive in the same what that a floating tank on a motorcycle is. Clutch gets away with this surprising design by using very strong steel with a relatively high carbon content for the base.
Comfort
As stated above, I am a large guy and so I find some clutch chairs do not support me fully. This one however really makes me feel a normal size! It is exceptionally comfortable and you sink into it just enough to be rooted yet soft.

The armrests are in perfect position and I feel like I could do long gaming sessions in these clutch gaming chairs with ease. They are 4 directional, up>down>left>right and they rotate 10 degrees.

This Clutch chair has a tilt/rock functionality that can be set to rock back up to 12 degrees or to be stationary, depending on your use for it and mood.

The 4D armrests can be set to just about any comfort level. If you are a larger gamer with a wide girth, you can set the armrests away from your body. They go up and down depending on your height and where you like to lay your arms. The only downside is the padding is a bit thin on them.

The very heavy duty frame means it is not going anywhere and you have the feeling of sturdiness and support when you sit in this Clutch chair. I certainly give this a 10/10 for comfort and that is having sat on some of the most comfortable clutch chairs on the planet.

After the breaking in period of the cushions, the high-density foam will become softer and comfortable while still giving a lot of support.

If you are under 5' 9", you may not get the most out of this Clutch chair because at its lowest setting, your feet may not touch the ground. These clutch chairs for gaming are definitely geared more towards bigger gamers.
Conclusion
Of all clutch chairs, this chair surprised me. It is much better than the pictures can show. Pictures do not get across the weight and sturdiness of the clutch gaming chairs, as well as how rooted you feel when gaming in it. The long guarantee and lifetime guarantee of the base are a testament to the build quality. It could certainly be used as an office chair too, it's ergonomic design lends itself to long days in the chair.

If you are a big and tall gamer, I would highly recommend this Throttle model. Smaller gamers might want to look at other Clutch models such as it's Crank series. The Clutch chair is on the large side so takes up a bit more space and also it is weighty. That all said, I am personally going to replace my old Dxracer chair and use this Clutch chair as it is a perfect fit for my build and I find it more comfortable to sit on.

It is not a low priced gaming chair so not for someone on a budget, on Amazon, this will set you back a pretty penny around mid $xxx but for the avid gamer, it is well worth the extra investment for the Clutch gaming chair. All in all, a great chair and brand with a lot going for it, you won't be disappointed and backed by the Clutch support, I don't think you can go wrong buying one.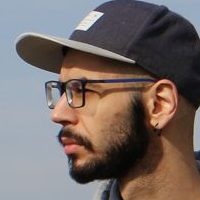 Latest posts by Xander (Editor-in-Chief)
(see all)