When you're looking for the perfect bean bag chair for your office or perhaps your dorm room, it can be hard to find something that's both space conserving and fits your style of the room.
Thankfully, Big Joe has stepped in by providing a wide array of excellent products for that specific purpose.
Today we're looking at the Big Joe Aloha. Although it's a far cry from a tropical island getaway, it's the perfect choice if you're chasing a little R&R in the comfort of your own home.
Big Joe has invested quite a bit of research into this bean bag. It isn't very similar to most bean bags in terms of design, but the strategically stitched and quilted fabric helps the Aloha retain its shape, even after long years of heavy use and wear.
The Aloha is also designed with safety in mind. Big Joe's built in a double stitched bean bag outer casing that prevents it from ripping because of weak seams or bruised stitching.
Since it doesn't take up much space, it is ideal for any room, whether you need it in a kid's bedroom or playroom, there is surely a corner where it can fit in even the smallest spaces.
The Big Joe Aloha chair itself holds shape relatively well but has enough "give" for it to be a very versatile piece of furniture.
While it does depress to envelope your body – as all bean bags tend to – it still provides enough support for you to get out with little extra effort. This really is due to its refined design and structurally sound shape and build. You can laze around in this bean bag with little worry of it messing up your back or not letting go of you without a fight.
Big Joe Aloha Chair Quick Cheatsheet
Comes in an Ash-like color flavor, which fills any room quite nicely and works with any type of décor you have.


If you have children in the home then there's no need to worry, because the zippers on the chair are double locked for their safety.


The chair comes with UltimaX beans which are rapidly expanding and comfortable beans for bean bag chairs.


You don't have to worry about lengthy shipping times because this chair is made locally right here in the USA.


There's a handle that's built-in to the top of the chair so you can transport this chair easily from room to room with no hassle at all.


Big Joe products are made with 80% recycled material on the inside and the covers are 100% manufactured with recycled material.
Big Joe Aloha Bean Bag Chair Review
Pros
Easily transportable and moves easy from different rooms with the handle that was installed for convenience
UltimaX beans were designed for ultimate comfort as they react like sponges when you sit down and expand when you stand up
Refilling the chair is a breeze and there's a standard safety feature with the double-locked zippers to keep unwanted hands out
Not only is it cost effective and cheap but it feels soft to the touch, just like the expensive bean bag chairs out there
Cons

The Big Joe Aloha chair is a bit smaller than it looks in the picture when it arrives, so you do need to be an average or somewhat smaller person to use this effectively
If you are somebody who gets hot with memory foam, then you may find yourself overheating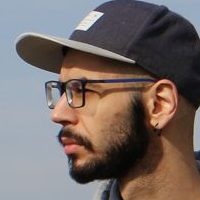 Latest posts by Xander (Editor-in-Chief)
(see all)