Our tests for these PC gaming desks were based on the number of monitors to be used, the kind of setup you wish to have, the positioning of your computer tower and all other factors.
We are proud to present the Ameriwood Home Dakota L-Shaped Desk as our top pick. This PC gaming desk fits in any corner or against any wall, it has extra space for bookshelves, and has been a best seller for a while.
The Dakota is from the only option we'll discuss, though. Let's take a peek at some other options you have for a proper gaming desk.
Origami RDE-01 Computer Desk
Easy to fold and store.
The perfect equipment for gaming, office work and may more.
Arozzi Arena Gamer's Desk
Comes 4 amazing colors
The new design maximizes the play and the comfort.
Ameriwood Home Dakota L-Shaped Gaming PC Desk
#1 Best Seller
Allows you to maximize your home or office space with its L-shape gaming desk
Top Gaming Desk
 
 
 
 

Ultra stable Z frame design

Eureka Ergonomic Z1-S Gaming Desk

Price Guide: Low $$$
Material: Steel + CARB 2 Compliant Particle Board + ABS Plastic
Extra feature: LED lighting

Check Price on Amazon.com

Atlantic Gaming Original Gaming Desk

Price Guide: Low $$$
Material: Medium Density Fiberboard, Steel Tubing, Plastic, Pvc
Extra feature: Includes a charging stand for your tablet or smart phone, speaker stands, game storage and many more

Check Price on Amazon.com

Multi-Utility Fold-in-Half Table

Lifetime 4428 Height Adjustable Craft, Camping and Utility Folding Table

Price Guide: Low $$$
Material: Powder-coated steel and high-density polyethylene plastic
Extra feature: Rust-Resistant powder-coated steel frame

Check Price on Amazon.com

GreenForest L-Shape Corner Desk

Price Guide: Low $$$
Material: Metal
Extra feature: comes in 3-piece, a space-saver

Check Price on Amazon.com

Bush Furniture Cabot L Shaped Computer Desk

Price Guide: Mid $$$
Material: Wood
Extra feature: Concealed storage cabinet features stylish fluted glass door

Check Price on Amazon.com
On dedicated computer desks for gamers
If you've ever worked in an office setting or walked into an office, you might notice that most desks are plain and have a basic functionality to fit a computer and some office supplies.
Gaming computer desks, on the other hand, have to provide a bit more because gamers tend to have different setups. For example, gaming computer desks are usually built to accommodate more than one monitor and some even include a high rise so that your monitor is elevated. This allows you to place a laptop or other hardware where most people would put a monitor.

Finding an ideal gaming computer desk for your perfect gaming experience is a vital and often ignored part of gaming ascension. The moment you truly get into the spirit of the game, you could sit in front of your PC for several hours.

This is the reason why you have to ensure that you own an ideal PC gaming desk.
The more you sit playing computer games without possessing an appropriate gaming setup, the more risk you expose your health too. For instance, in the event that you're playing games on a typical desk that is not made for game playing, at that point, you could wind up with a lot of pain in your neck, back, hands, and arms.

All things considered, you just want to be as comfortable as possible while playing your games and that wouldn't occur if you are playing from your couch. All you require is a proper setup that will add more value to your gaming experience.

Having a right gaming computer desk will add more fun to your gaming session on the grounds that you wouldn't be sore and cramped. If you enjoy your gaming sessions on high-resolution textures and smooth frames that can only be provided by PC, why settle for anything other than the best?
5 benefits of using a PC gaming desk
Are there really any benefits to using a gaming computer desk or is it all just a marketing trick? Using a gaming computer desk does have its various benefits and some of these PC gaming desks don't even cost much more than a regular desk you'd find at your local Walmart or other office supply store. First, there's the positioning of hardware on your gaming computer desk.
Gaming computer desks are built with gamers in mind so when you see a stand for your monitor, it allows you to place other things in front of where the monitor would originally go and allows you to tilt back while you gaming, relaxing you...they are best used in conjunction with a gaming chair.
Adequate Space

An ideal PC gaming desk will offer an adequate space which appears to be a huge benefit for any impassioned gamer. The large surface area implies that you would be able to organize your most important things perfectly.


Health Issues

Using a proper PC gaming desk, there will be zero chance of having pain and aches owing to discomfort as this could make your gaming session less enjoyable. The carpal tunnel syndrome is a terrible condition that tends to affect both users of office and PC gaming desks. This condition is not to be taken lightly.


Easy Accessibility

Some gaming desks come along with small drawer and shelves to enable you to keep the little things that you have gathered throughout the years. Some allow you to keep a drink in the attachment to keep you refreshed during exhausting gaming sessions.


Improve Your Game

The proper PC gaming desk will improve your game. When you can sit comfortably and able to reach everything you want with ease, then you will be able to play faster and better. Medical research has shown that sitting in the right posture increases brain function. So it not only keeps you healthy but helps you compete in games.


Cable Management

Cable poser is arguably the difficulty that numerous gamers have to confront. Such issues can be effortlessly solved by utilizing a gaming desk. The issue of dealing with the packs of cables will be reduced using the PC gaming desk and will also enable the gamers to organize their setup in the best way.
Top 11 Best Computer Desks
For those of you looking with a little bit of storage space and for something that will complete your home-office look, the Dakota is a great fit for the home or office environment.
This is best fitted for people who have an empty corner for a gaming computer desk to fit in. While the PC gaming desk comes with two open bookshelves, you can fit in movies, CDs, video games, mini-towers or other things in there as well. It's a strong gaming computer desk that can hold up to a considerate amount of weight as well.

The instructions to assembly are very clear, and come with illustrations, and show clearly where each part is supposed to go.
It takes two people and about 45 minutes to assemble the gaming computer desk. You'd need multiple tools to need for assembly including a Phillips head screwdriver, a flathead screwdriver, and a small mallet or hammer. You need to arrange all these tools by yourself. It is advisable that you don't use power tools when operating on particle board or MDF, instead manually tighten everything.

The PC gaming desk has enough space to keep a variety of components such as a PC monitor, keyboard, mouse, and speakers. As this is an L-shaped desk, you can use one part of it for gaming and the other for studying or office work.
The finish of the gaming desk is good enough for its price and if you're worried about scratches, order the black color so they can be covered up later. It is about 28.3 inches high, while that will suit most people, it might not if you're very tall. You can rest assured that it will last a long time. The grommets are useful to manage wires.
However, it's easy to damage the gaming desk as the wood is not very hard, so keep that in mind. Make sure you tighten up the screws straight or they will damage the wood.

Overall, this is a spacious, inexpensive, sturdy, elegant, and value-for-money gaming desk that will help you make use of forgotten corners in your home.
Features
Corner shape design for a perfect fit

Comes with two bookshelves to fit a wide variety of different objects

Comes with a sleek dark cheery design and look
Pros
Can hold up to 100 pounds on top of the gaming desk for people with heavy hardware

Has a lot of storage room for anything you might want to store alongside your computers such as binders, movies, books or games

Has a very large area surface top that allows you to place large monitors on top of it

Plenty of leg room underneath the gaming desk surface
Cons
The only con is that there is some bit of assembly required to get the full gaming desk intact
Atlantic Gaming desks are great for students and for gaming rooms. They're usually very minimal in their design and straightforward. If you need a PC gaming desk where you can store books, games, controllers or anything else, there's a limited amount of storage space available for that and several drawers made specifically for that.
It's a very minimalistic setup and is great for people with a laptop that would like to connect a monitor to that laptop. This gaming desk fits just about anywhere and can fit a heavy monitor on top of the kickstand designed for an extra monitor.

If you want a simplistic gaming desk without any complicated drawers, choose the Atlantic gaming computer desk. The assembly instructions will help you easily put it together but some have reported it's not easy to assemble. The desk is of high-quality and won't show any signs of weakness as you put a heavy weight on it because it's built of steel.
Since this is not made for a specific machine, you can use it for all kinds of gaming consoles, laptops, and desktops. It comes with a wide array of storage areas to keep you organized. If you are tired of rusting desk feet, buy this one, because it comes with non-marring feet.

The remarkable thing about this PC gaming desk is its small footprint even though it can fit so many pieces of equipment including two large monitors. So if you don't have space for a big gaming desk, take this heavy performer. The cup holder is big enough to hold a large drink (32 oz. and more), so you can play for hours while sipping on your favorite drink.
The desk looks more expensive than the price at which it comes.
Features

Has its very own cable management system in the back for those who are annoyed with cords

Sturdy steel construction ensures it will be sturdy enough to withstand a lot of weight

Comes with a stand that will fit a monitor up to 27 inches

Comes with a wide variety of different storage devices and trays including speaker trays, a charging station, a tabletop, a monitor stand, storage for your controllers, storage racks for your games, a power strip holder and even a cup holder
Pros
You don't have to wonder where your gaming controllers, headset or any devices are as this PC gaming desk comes with a holder or storage for everything

Is relatively lightweight and is easy to be moved around

Sturdy and built with a nice steel frame
Cons
If you have a monitor over 27 inches, it might be hanging off of the platform a tad bit, which isn't a big deal as long as it's only a couple of inches
With an image that can only be described as a really hip beer pong table, the Arozzi Arena desk is a stylish gaming desk and it's one of the most expensive PC gaming desks here on the list. The reason is, it comes with a very unique style and the texture used is relatively high quality as well.
You'll also find plenty of room on this desk as it can fit up to three large monitors. The curved ark allows you to fit your chair into the desk naturally and it even comes with a customized mousepad that's accident friendly.

This Arozzi desk has a very simple design but that doesn't take away the fact that it's stylish. The table is heavy at 85.5 lbs. so make sure you have someone to help you with the assembly.
The assembly takes about an hour and isn't hard when you're using the instructions. Its finish is powder coating, so it's recommended to clean it with fresh water and a non-abrasive soft cloth once or twice every year so that it looks good. This gaming desk is built with top-notch materials -from the metal parts to MDF and while it's heavy, it's also very sturdy and will last for years.

The entire gaming desk is covered with 5 millimeters thick mouse pad which is resistant to water isn't slippery, and is machine washable. With legs collapsed, the desk height is 27.5 inches, so most people would want to increase the height.
For cable management, there are 3 cutouts in the desk has three holes where you can neatly hide the cables and put them in the net.
These cutout holes are big enough and positioned well. You can also use the cut-outs can to mount monitor arms. You can build a coordinated setup by buying the Arozzi Vernazza gaming chair with the same color. If you can spend a couple hundred bucks on a quality gaming desk, the Arozzi Arena won't disappoint you!
Features
Has three sections that are divided when it's being transported

Comes in 5 different colors to attune to your mood

Comes with a nice microfiber surface mouse pad that will resist water when spilled

Comes with a far wider surface top than other desks on this list which allow for more hardware and monitors
Pros
Able to fit three monitors and even more accessories on the surface

You don't have to worry about spilling water on the mouse pad

Easy to break down and transport
Cons
Costs a little more than some of the other items on this list and this item is usually limited in stock
This PC gaming desk seems to always be short in stock due to the demand of the item, so it was slightly difficult getting a hold of this one, but we wanted to review it. The Ficmax Z desk LED lights has a unique look and a sleek look that almost looks like it could double up as a workbench in a garage.
So what kind of practical uses does it have as a gaming desk? It's minimalistic for one, so you won't have any distractions and space provided allows for gaming essentials on the desktop and that's it.
Features

Comes with a Z shape design that's not only modern and unique but allows for a lot of room to be saved in any environment the desk is in
The top is made with highly unique finished wood and is a smooth playing surface for your computer
The materials used in the construction of the desk were commercial grade and the desk comes with LED lights as well
Has an adjusted height for the most optimal monitor viewing angle, which means you'll be adjusting your chair less to view your monitor
Pros
Small in size and while it's compact, it still serves enough space to allow dual monitors to sit on top of it comfortably

The material of the desk is of the utmost highest quality from the steel rod frame to the wooden desktop

The design is highly ergonomic and can double up in just about any environment
Cons
The only problem with this PC gaming desk would be the pricing point, which scares some consumers off because it's a bit more expensive than some gaming

computer

desks we review.
For something with an office feel that doesn't take up a lot of space, there's the GreenForest L-Shape Corner Computer Office Desk PC Laptop Table Workstation Home Office 3-Piece.
This PC gaming desk comes in a standard L shape format which allows for a lot of different options such as placing your desk directly in a corner and allows you to find spots in the room you might not otherwise find usable with other types of gaming desks.
The overall design of the gaming desk should match any room, it's painted black from head to toe.
Features

Comes equipped with 3 different lightweight pieces that are easy to put together and easy to take apart when you need to.

Has adjustable cups on the bottom of the legs on the desk, so you can easily adjust the height without much effort

Has anti-scratch capable leggings as well, so you won't risk scuffing or leaving marks on the floor if you want to move the desk

While the frame might be small, it's architecturally built to be stable and to last in any kind of environment whether it be a professional office or a gamer's room.

The size dimensions allow for a lot of different things to be placed on the desk and it holds a pretty impressive amount of weight
Pros

Fully adjustable height, so you can adjust the desk for viewing distance from your chair to your monitor

Installation instructions are easy to follow, simple and all the tools needed are included in the packaging

The metal frame is very sturdy and thin, which allows the desk to support more than two monitors and a lot of weight
Cons
Some people do complain that the desk is a bit smaller than it looks in online images.
With a more practical design and a more affordable price, the Origami RDE gaming desk is great for any office environment or home studio. It may not have as much room on top as our last item, but this isn't for the hardcore gamer or someone with a serious streaming career.
This is a budget computer desk for people that don't want to spend hundreds of dollars. One of the best things is how easily flat it folds, so it's very easy to carry around and store. Also, when it arrives at your place, you'll be delighted to note that there's absolutely no assembly required.

The Origami RDE-01 is a sturdy product that comes at an affordable price. It comes with a dual lock system to facilitate the folding of the desk. It is highly portable as one can open or fold it in less than a minute.
The design is contemporary and with its black color that adds to its style, it's sure to become a noticeable piece of furniture in your home or office. The table top can be removed for easy portability, so you can take it at your friend's place for a gaming night.
The desk combined with the selves give a large space to keep your monitor, keyboard, CPU, speakers, UPS, and so on.

This PC gaming desk height is also good, even for people above 6 feet in height, and you can fit your chair underneath it. The desk doesn't wobble at all even if you have a cat that likes to jump on it or even when you purposefully try to wobble it.
The gaming desk provides 7 sq. ft. of surface area and the desk height is 30 inches which you should check on if you're not tall. Some customers have reported that their desk came lopsided on one side. It doesn't have a keyboard tray option as there are a crossbar and thick hinge in the place where keyboard drawers go and so such drawers won't close with this hindrance.
An amazing thing is that it doesn't take much space, so is good for small rooms.
Features

Comes with a flat fold that's easy to assemble and disassemble

Has a high shelf capacity of 250 pounds
Pros
Is easily opened and closed within a couple of seconds

There's no assembly or tools required to get it up and going once ordered

You can store multiple heavy items on the surface as long as space is permitted
Cons
A couple of people have complained about a faulty latch hook but customer service is great about returns
This PC gaming desk is straight to the point and is one of those point forward budget desks that any kind of home environment could use. It's a great gift for a loved one that has their own space for gaming and doesn't have a lot of things to store on top of the desk.
It may lack in surface space like some of the desks on this list, but its very budget friendly and can store two monitors as long as they're not huge. It's a very lightweight and simple design desk.

Tangkula, a furniture company, which specializes in home decor, has made this budget desk. This desk has a very simple yet elegant look that, perhaps coming from their home decor expertise, and will only add style to your bedroom or living room.
The assembly takes about 10 to 15 minutes, is very easy and comes with instructions. It is shipped with corner protector to avoid damage. The table top is made of metal frame, feels very sturdy, and is very wide as well. It fits two 24-inch and 21-inch monitors with no room, may also fit two 24s, but that's the limit. The height is 29 inches which will suit most people.

It's all metal but still lightweight, so if you're used to moving furniture around in your house, this one will make it easier. If you are tired of space-occupying, clunky workstations, this one will impress you as it has enough space and still leaves your room spacious.
This workstation doesn't come with a warranty, which is certainly a drawback even though it is cheap, but you can find replacement parts easily in the market. This is made fully with metal, so it is likely to last a very long time without giving you any problems. In short, if you want a budget workstation with elegant design, go for this Gaming Desk Table.
Features
Has a built-in headphone holder

Comes with the tools required for assembly

Very durable and lightweight for transportation
Pros
Offers a lot of space and room for storage of all your audio related equipment

Great for dorms, offices or the home environment

Won't make your room filled or clunky but instead allows you to place a lightweight desk in for ease
Cons
May not be able to hold as much weight as other desks on the list but it's for study and light gaming mostly
It's not uncommon today to see a lot of computers with glowing sensors inside of them or even glowing cooling fans. However, this is a desk that glows as the touch of a button and is easily controlled with a remote. It's boasted as the world's first wireless glowing gaming desk and has a nice unique design on the surface that shows you the optimal placement for your keyboard and mouse.
How does it hold up?

This PC gaming desk is unique in design as well as functionality. There are many light zones on the desk and this LED lighting system is enticing for hardcore gamers who want to spice things up a little. There are two available sizes: small and large. So carefully consider the dimensions specified before buying.
To add to its aesthetic appeal, it has many decals on its surface, designed to give gamers an exciting gaming experience. The LED lights are placed on the two sides with the company's logo printed on them and two are on the side edges of the desk.
You can control the speed and color of the lights with a wireless remote. You can choose the light color from three available colors - red, purple, or blue. One notable feature is the feet bar that supports your feet during tiring gaming sessions. The design is inspired from space shift craft and that's why it appeals to young and hardcore gamers.

The E-Blue Wireless Glowing desk is made of medium density fibreboard to make it durable. There is enough leg room under the desk for free movement and also enough space to keep some accessories.
The E-blue desk doesn't come with an instruction manual which is a rookie mistake made by E-Blue. However, the company has a great customer service and replies to its customer within a few minutes. Isn't that amazing?
A major drawback is that the dedicated mouse area on the desk doesn't work well with optical mice and doesn't reflect the light for smooth functioning. Whatever your complaints, the customer service guys will solve your problems, so it's worth giving a try if you really like it.
Features
Glows in the dark with a remote control

Was designed at the best optimal height for people who spend a long time gaming

Has a comfortable foot bar beneath the desk for comfort

Has a satin finished surface underneath for faster sensor response



Pros
Will improve the sensory speed of your mouse

Allows you to control the glow and the speed of the glow via remote control

Nice cable management for your mouse (if it's not wireless)

Plenty of room for a large monitor



Cons
While the assembly is relatively easy, it doesn't come with instructions
Coming in at #9 is one of the most clear-cut and dry tables we have on our list. The reason we included it as a great PC gaming desk is that it's highly portable with the easy fold mechanism and it's relatively cheap. It's also multi-purpose and very light-weight, so you can take it to family gatherings, use it for a garage sale or in the home as well.

We know this table looks a bit boring, especially for hardcore gaming, but don't judge this book by its cover. This table is loved by thousands of customers and therefore it deserves a serious look from you. The first remarkable thing is that it is very cheap.
You could buy four of these for what you pay for an average PC gaming chair. The second great feature is that you can adjust its height in three settings: 22 inches, 29 inches, and 36 inches. So whether you're short or tall, this one will not disappoint you. The table top is 48 inches by 24 inches in dimension.

You can not only use this as a gaming chair but also take this to family picnics, barbecue feasts party at your friends' house, etc. This is perfect for "weekend woodworkers" who like to play around with tools. You can also use it as a workbench when decorating your house for festivals.
On such occasions, it's the highest setting of 36 inches will let you pick up tools without bending down and will provide comfort to your back. Another great feature is its small footprint. However, some customers have reported that the chairs wobble slightly at the highest height setting.
Another drawback is that adjusting the height is a bit hard and needs more than two hands. Also, the tabletop surface isn't very smooth for writing, but for gaming, it won't be a problem.
Features
Easy fold mechanism for when you're on the go

Holds a durable amount of weight and is very strong

Has a carrying handle for transportation
Pros
Holds a couple of monitors plus other peripherals

Easily folds up for when you want or need to move it

You can adjust the height to your preference and chair
Cons
Doesn't come with other fancy features as other desks on this list but the price is super low
While this gaming computer desk doesn't follow the minimalist design that some of the others on our list do, this tabletop glass desk is one of the most highly reviewed desks on the list and it comes with a lot of great functionality for an office space desk.
It's great for any function though, as it could be great for a PC gaming desk as well as in the right room. This is another L shaped desk which is ideal for corner placement and saving room.

The Z-line has a 6 mm clear tempered glass which not only looks great but is also durable. The desk weighs 94.6 pounds, so it's clear that you need someone's help in handling and assembling it. The assembly is easy and the instructions are detailed and easy to follow.
With the dedicated shelf for monitors, strong metal construction, and glass top, the desk certainly appeals to a hardcore gamer. The appearance is simple and elegant. Only after using this desk, you would realize what a fine piece of engineering this is.
The design of the legs is also different and more stylish than other desks in this segment. There are four mainframes made of steel, which make the desk strong and durable.

One remarkable achievement of the Z-line Belaire is the Corner Filler Glass. Despite there being no support at the back of the arc, the sticker on the glass says the shelf can hold up to 50 lbs. The square tube metal support doesn't wobble or bow when you put your things on it.
The corner glass is strong enough to hold up even a heavy printer if the need arises. However, the glass easily takes on any fingerprints or dust, but it can be cleaned easily also.

Overall the Z-line desk is great in design with contemporary looks, easy to set up, inexpensive, very spacious, strong and durable, and ultimately is a good piece of engineering. And it's lifetime warranty is an icing on the cake, that can help you build trust with the brand.
Features
There's plenty of steel reinforcement including reinforced plated on joints

Has a slide-out keyboard tray

Equipped with a lifetime warranty
Pros
Has a lot of surface top space with a minimalist design

Is built durable with reinforced steel to hold anything you can put on top of it

Sleek ideal corner design to help save room while still providing you a lot of table space
Cons
Assembly is required but all of the hardware and necessary materials are shipped with the desk
This desk isn't the easiest desk to move but it comes with a very unique look that you don't see in a lot of homes. It almost has an industrial or garage look to it with the steel black hole plating. One of the unique things about this glass table top is that it's smoked with a nice black finish.
The only downside to that is that stains do appear easier on these kinds of tops.

This is another good gaming computer desk from Homcom with a slightly larger length. The desk looks really contemporary and stylish with many design parts such as the grills across its legs and the black glasses with two holes on its sides that give it a high-tech look.
Clearly, the best-looking desk on our list with a modern feel. The desk is 64.5 inches on the longer side of the L and 54.5 inches on the shorter one.

The instructions manual for assembly is a bit confusing. It takes two people to assemble this desk. The company provides a couple tools for assembly but they prove to be rather useless.
The gaming computer desk has a solid steel frame with powder coating and doesn't wobble at all. It will perfectly fit small rooms and provide enough space for putting your gaming or work equipment.
The weight limit of the long table is 110 lbs. and that of the short table is 66 lbs. which is a lot. Like the 61-inch Homcom desk, this one also comes with a dedicated shelf for CPU underneath.

Overall, this is a great 'value for money' product with large space (enough to put three monitors and other stuff), a contemporary design, strong build, and dedicated spots for your keyboard and CPU.
Features
Features a slide-out keyboard tray

A nice and unique black finish to compliment the steel

Reinforced steel and a dedicated CPU slot
Pros
Is another L shape desk that fits into a corner saving room

Allows you to easily manage your computer cables with a dedicated computer tower slot

A sleek and unique design not seen in a lot of desks
Cons
Due to the reinforced steel, this product is a little heavier than others at 97 pounds
Types of Gaming PC Desk Material
Gamers should know that the kind of materials utilized in constructing gaming computer desk will have the biggest influence on the price by which the product is sold. Amongst the common materials used in constructing PC gaming desks are PVC, steel, and glass.
Wood
Normally, the construction of wooden gaming computer desks involves the usage of maple, pine, and are extremely sturdy. Many people like wooden desks because of their customary look. The shortcoming here is that desks made from wood are really heavy. In any case, the wooden PC gaming desks have a tendency to cost more.
PVC or Plastic
PVC is a type of plastic and also known as 'Vinyl' in Europe and North America. Desks in this category are made using PVC as the tabletop, which is firmly supported by a steel frame. These gaming computer desks are portable, perfect for somebody who's always on the move or college students.
Glass
Glass gaming desks are very exquisite looking and epitomize modern style. They are typically supported by a steel frame. Although they are more attractive, the downside is that they are more delicate than the other materials.
MDF
MDF stands for Medium Density Fibreboard. MDF is a cheaper yet more sturdy alternative to solid wood. MDF is made from the waste material collected during solid wood manufacturing or MDF plantations. MDF can swell if it gets wet, however, it doesn't contract or expand due to changing weather.
Particleboard
Particleboard and MDF are part of the same composite, but they have different qualities. Particle board is cheaper, lighter, and weaker. Particleboard surfaces are smooth and flat. It swells when comes in contact with moisture. Cheap particleboard can also sag over time.

Some PC gaming desks utilize aluminum tabletops and legs for a premium experience and extreme durability. Some utilize MDF boards with maple, oak or coffee finish. The material that constitutes to the construction of the tabletop will determine the weight limit of the desk.
Conclusion
Ideally, the perfect desk for your home will depend on what kind of desk you're looking for and the purpose. Are you looking for a nice PC gaming desk?
How many monitors do you have? Some of the budget-friendly gaming computer desks on this list are great for people with only one monitor that do some casual gaming and some of the more hardcore gamers might benefit more from the gaming computer desks that offer more space.
Do you have an area where a corner desk would fit perfect? Then perhaps the L shaped desks are the right fit for you.

The best gaming computer desk is that which suits your specific needs. So clarify your priorities.

Do you want the best budget gaming computer desk? Then, the Atlantic Gaming Desk, or the Lifetime 4428 Height Adjustable Utility Table, or the HomCom 61" desk will probably suit you.
Do you want to buy an L-shaped desk for more work area and less footprint on a fixed budget? Then, buy the Z-line Belaire Glass Computer Desk or choose from the Homcom 64" L-shaped Desk or Homcom 61" L-shaped desk.

If the utility is your highest priority and you want to use the desk for not only gaming but also family picnics, weekend barbecues, and woodwork, then the Lifetime 4428 Height Adjustable Folding Utility Table will be perfect for you.
If you want a really simplistic design for a gaming desk, then the Arozzi Arena PC gaming desk will suit you.

This guide caters to everyone and includes all styles of gaming computer desks. Your only task is to become clear about what you want and then let this list guide you to make the buying decision.
While buying a gaming PC desk, you might also need: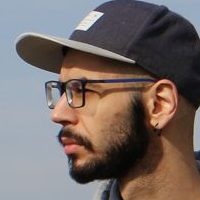 Latest posts by Xander (Editor-in-Chief)
(see all)