Looking for a retro gaming experience to take you back to the origins of the gaming industry, where hours could be spent discovering mystical worlds, battling dark and evil forces, or simply beating up your best friends in a Mortal Combat-style arena on a Sunday afternoon?
If so, you're going to need the right tools for the job, in which case this refers to a stick controller for your game consoles or computer. These classic controllers are the ultimate source of nostalgia, and there's no denying that putting one in your hands will take you back to the days of old best arcade stick.
However, when investing in such an awe-inspiring controller, without which the gaming industry wouldn't be where it is today, you want to make sure you're choosing the one that's right for you.
Mad Catz Street Fighter V Arcade
Great quality, perfect for a starter fight stick
Mobile
Very mobile
Smart cable management
Durable, stable and precise
Customization king
In this best arcade stick guide, we present to you the best fight sticks and arcade controllers available now. You can find our recommendations and comparison table just further down this page.
We've searched far and wide and carried out some extensive research on the subject, ultimately handpicking these arcade controllers based on quality, materials, button responsiveness, durability, extra functionalities, design, and more.
Nothing takes you back through time quite like the feeling of wrapping your palm around an arcade-style fight stick. Regardless of its ability to improve your game, an arcade controller definitely introduces a whole other world as far as control and feedback are concerned.
The sheer simplicity of the design has seen it last through the ages and has encouraged an "if it isn't broke, don't fix it" mentality among manufacturers; as such, you wouldn't believe the number of commercially available fighting sticks on the market today.
With all these in mind, let's not waste any more time and get straight into it!
Fighting stick controllers to enjoy when shopping on a budget
Have you ever asked yourself the question: What is the best arcade stick controller to buy?
Always begin with a simple starter fight stick pack.
If you've never used a fight stick controller before, or you want to test drive what's out there without having to worry about breaking the bank, this first section is for you.
If you're here, then it's either you're probably used to an arcade controller but you've heard somewhere that fight sticks are the most suitable for fighting games or you've played with a modern arcade controller and you've since realized your skill level doesn't increase anymore.
If you've reached one of these two points, then it can be a good idea to finally give a fight stick a shot, and to help you choose which one is best for you, here's what we found:
Mad Catz Street Fighter V Arcade Alpha PS4 Arcade Stick
Pros:
Great quality – Perfect for a starter fight stick – Mobile
Cons: Small - Only has six buttons
This is a more aesthetic version of a simple arcade controller. While this controller is priced towards the upper end of the budget price range, it is of slightly better quality and smaller than most fight sticks.
The small fight stick turns out to be very convenient for travelers, which is also ideal if you want to simply pack up your controller and pop over to a friend's house for some ass-whooping.
The quality is definitely spot on for a plastic fight stick, making this controller ideal for casual gamers and those who plan on using their device excessively. For those in the know, this controller comes with a square restrictor gate.
You'll love just how responsive these buttons are and adore the fact that the controller comes with a slight resistance to it, providing an exceptional level of feedback to each of your fingers. This PS4 arcade stick comes with extra functionality, like a button that locks all controls entirely.
Unfortunately, we have to note that this PS4 arcade stick only features six buttons, which limits the number of advantages in the different games, so it's probably also not the best arcade stick out there. The six-button layout is mostly meant for games like Street Fighter.
Size: 8.75 x 7 x 2 inches or 22.2 x 17.8 x 5 centimeters. Weight: 5 pounds or 2.2 kilograms. Platforms: PS3 and PS4 fight stick.
Pros: Very mobile – Smart cable management – Great for the price
Cons: Nondurable – Made from cheap materials
We're going to say it from the start, this one is, without a doubt, amazing as a starter fight stick.
This device is considered a mid-range fight stick and can be found somewhere between starters and high-end arcade controllers. The players who can really take advantage of this PS4 arcade stick are the Hori users because the transition needed is minimal, and you will only feel a slight difference going from a Qanba drone to a high-end Hori fight stick.
It has a solid build quality and will feel weighty yet responsive in your hands, all contributing to a fantastic gaming experience, which is exactly what you want from a controller like this.
However, the best part about the Qanba drone is that it's very affordable, especially when you consider the caliber that is has when compared with other PS4 arcade sticks, especially when it comes to modding.
Starter fight sticks are usually hard to mod because they don't have an open-up feature; however, the Qanba drone comes with one, making it easier for you to use your favorite parts and ultimately have complete control over your own gaming experience.
The downsides of the arcade controller are that the plastic is very prone to dust collection and greasiness, which means you'll constantly have to clean the arcade controller. Talking about the plastic, yes, it's mainly made up of plastic, which means it won't last that long if you don't look after the fight stick well.
Size: 15.4 x 10.4 x 6.6 inches or 39 x 26 x 16.7 centimeters. Weight: 4 pounds or 1.8 kilograms. Compatibility: PC, PS4, and PS3.
Mayflash Universal Stick Review
Pros: Works on many platforms – Inexpensive – Profitable.
Cons: Low durability – Poor button quality – Feels cheap
While the Mayflash Universal is a basic arcade controller for beginners to the fight stick controller world, the device has all the necessary buttons you need for any game, as well as sports a circular handle and a square body that's comfortable and functional.
This device is incredibly budget-friendly yet reliable and is completely compatible with your preferred game console devices. The controller sports a simple black aesthetic, and one of the top highlights is just how amazingly responsive the buttons are. Each button push has a firm resistance and provides a great feedback experience.
The only downside is that the controller feels cheap. The buttons look inexpensive and may feel brittle with excessive use. If you're smashing the buttons every night, this controller probably won't last long.
This universal fight stick works with almost any platform, except the Xbox One and PS4, which is a shame, but if you're using an older console, this won't matter too much. You will, however, get access to the turbo option for a variety of speed.
Finally, this PS4 arcade stick also includes rubber feet to hold the fight stick in place, and as you can tell, it's designed with casual gamers in mind.
Size: 9.8 x 9.8 x 2 inches or 24.9 x 24.9 x 5 centimeters. Weight: 4 pounds or 1.8 kilograms. Platforms: PS2, PS3, PC, and USB.
HORI Fight Arcade Controller Stick Review
Pros: Very cheap and reasonable – Easy to store and transport – Long cable
Cons: May be too small for big hands – Extremely small and lightweight – Option and share buttons may feel too close together
This is Hori's smallest arcade controller and one of the best PS4 arcade sticks among the starter fight sticks. This controller is exceptionally affordable, and despite being a tiny fight stick, it packs some great features.
First, it's easily transported from place to place, making it very mobile, and it can fit almost anywhere. This is great for remaining portable. Second, the fight stick is well-crafted and durable and can be enjoyed by both casual and serious gamers. Compared with other controllers of the same price range, the quality and size here is remarkable.
The buttons are elegantly flat with great width, and the handle is comfortable. This is combined with a square restrictor gate which provides reasonable responsiveness and flows back naturally.
The bottom is a rubberized foot grip that holds the fight stick firmly in place on most surfaces. The controller is also lightweight and easy to hold. However, the materials do feel cheap, and you can tell that although this controller provides a great experience, it's not built to last.
Size: 9.8 x 5.9 x 7.9 inches or 25 x 15 x 20 Centimeters. Weight: 2.2 pounds or 1 kilogram. Platforms: PS3, PS4, and PC.
Buying a fighting stick for Xbox on a budget
When comparing a PS controller with an arcade controller, it is quite challenging; however, comparing an Xbox controller with a fighting stick is a whole different scenario.
The traditional Xbox controller is not suitable for fighting games. It's playable and passable but decidedly not ideal for competitive gaming. This is due to the controller design of the Xbox.
The handle is too full, making the hands stretch out more to reach all the buttons. The buttons offer other disadvantages as well, such as they're being resistant and slightly defiant, making them go all the way down and stay there for a fraction of a second.
The problem is the height of the button compared to the diameter. Playing fighting games require big buttons that are not tall, and the Xbox controller isn't convenient for that.
If you have noticed, in an Xbox controller, there are two analog fight sticks, and they simply force you to use the one on the left side, since it is dominant for the left thumb. This lowers the overall number of combos you can execute. With all these reasons combined, you'll want to go with the stick when playing fighting games on the Xbox 360 and Xbox One.
Let's dive right in and see which Xbox one arcade stick is best for you!
Mayflash Xbox One Arcade Stick F300 Review
Pros:
Multiplatform – Great and simple starter fight stick – Has eight buttons with indications
Cons: Awfully boring design – Good if you have a PS4 or Xbox One
The big brother of the Mayflash fight stick range, these Xbox One best arcade sticks are generally expensive, but they seem to be the only reliable model for the price.
This Xbox one arcade stick is compatible with almost any device and is designed for any type of game. It has all the buttons you'll need, along with customizable options to ensure your experience is exactly how you want it.
The only thing to be aware of is that this is the closest you can get to a starter stick. You won't be able to use this Xbox one arcade stick for a long time because it doesn't tolerate intense handling, which is a shame seeing as though it can do everything else.
The true greatness of this fighting stick lies in the compatibility, especially on a PC, as it can run Windows 7, 8, or 10. Another great thing about the fighting stick is that it has an adequate heft, with rubber feet to hold it firmly in place.
Size: 22 x 13 x 11 inches or 55.9 x 33.02 x 27.94 centimeters. Weight: 4 pounds or 1.8 kilograms. Platform: Xbox One, Xbox 360, PS4, and PC.
XBOX 360 Arcade Hori Official EX 2
Pros:
Satisfying size and layout – Elegant with decent quality – Colored layout. making it easier for starters.
Cons: Lower durability – Can't tolerate high pressure and force on the buttons – Limited to Xbox 360.
This is a very basic yet sturdy fighting stick for the Xbox 360. This is an inexpensive arcade controller and includes everything you need for your first fight stick. Quality-wise, this Xbox one arcade stick is decent; however, for semi-intense use, it won't hold over a year.
The EX 2 Xbox one arcade stick has six face buttons, just as a traditional Japanese arcade designs do. The main action buttons are on top, with a start, select, left button, and right button; however, this can be customized.
This type of layout makes it convenient for games like Street Fighter, as it's dependent on six buttons and not eight. Nevertheless, this means the Xbox one arcade stick may not be compatible with all games.
The buttons have great responsiveness and almost no resistance. This specific controller is small in size and can easily be transported in a bag, and most remarkably, it comes with a gate for headphone users.
All in all, this Xbox one arcade stick offers a fantastic Xbox gaming experience, and for the price, it's a great controller. While the button number is limiting, if you've got a six-button game you want to indulge in, this controller won't let you down.
Size: 12.5 x 4.5 x 10.2 inches or 31.75 x 11.43 x 25.9 centimeters. Weight: 5 pounds or 2.27 kilograms. Platform: Xbox 360 and PC.
Best sticks for Xbox 360/Xbox One/PS4 and PS3
The following section is meant for players who are experienced in fighting games and those who are willing to pay some extra cash to develop their skills and reach another level.
We expect you have an in-depth knowledge of your fighting game (FPS of certain moves, punishment, wall advantage, and so on) before looking for a real arcade fight stick. Here are our recommended and best Arcade Sticks for the PS, PS4, Xbox 360, and Xbox One.
Always keep in mind that there is no such thing as "The Best Arcade Stick." Fighting sticks are personal, but you can bet these models will be a great indicator of what's out there, and you're sure to find one you love.
Qanba Q4 Q4RAF Black OR Qanba Crystal
Pros:
Excellent quality – Finest Sanwa materials – Practical Details – Multiplatform – Beautiful layout and wide design
Cons: Extreme sensitivity of buttons (a con for some) – Turbo functionality on some games – Too heavy for some
The Qanba Q4 is one of the best arcade sticks ever. Enough said!
The handle is very light on the wrist and is made of a reliable and robust plastic with Sanwa JLF joystick and 8 OBSF-30 clear buttons, as well as two button blockers for six button users. What more do you need?
However, do note that the buttons are extremely responsive, and minor force can trigger it. While this may be ideal for some players, others may find it a little too much. The stick includes four control buttons at the top of the stick: home, turbo, mode, and select button. Exclusively, the stick comes with a slider that has the option to switch between Xbox 360 or PS3/PC. The stick is heavily constructed, which makes it highly durable, and it can hold for a very long time. It also tolerates intense use.
For those who want a personalized experience, you'll be happy to know this stick can easily be modded. All of the parts are effortlessly replaceable and straightforward. The Qanba Q4 comes with a square restrictor gate, but as mentioned, this is easily customizable.
The entire stick comes in simple colored design with no art details, but feel free to think of it as a canvas where you can place your own stickers.
On the side of the stick is a cable compartment with enough space for the entire cable. The Q4 comes with a handle, making it a mobile fighting stick that can be easily transported. Lastly, the bottom is a metal case with four rubber feet that are robust and hefty, enabling it to stay put on almost any surface.
Size: 16 x 10 x 2.5 inches or 40.6 x 25.4 x 6.3 centimeters. Weight: 9.5 pounds or 4.3 kilograms. Platforms: Xbox 360, PS3, and PC.
Pros: Excellent build – Extra buttons – Flashy LED buttons – Very responsive
Cons: Very costly compared with other controllers
The Qanba Dragon is one of the newest releases of the Qanba series. With its amazing quality, it didn't disappoint, and it's becoming more popular with the pros. Not only is the stick elegantly designed from the cable to the case itself, but it also provides the ultimate gaming experience and maximum comfort to the player.
The Dragon is equipped with Sanwa denshi buttons, handle, and a Sanwa square restrictor gate. The modding of this PS4 arcade stick is effortlessly smooth; just one button, and the case is open for you to customize your own PS4 arcade stick.
The Dragon also differs slightly from the other Qanba sticks, focusing more on the precision of the inputs, so nothing inhibits the player from his or her A-game, and it responds immediately.
For extra features, the Dragon comes with additional L3, R3 buttons and, of course, the regular buttons you would see on a PS4 arcade stick. The LED light is as cool as it can get, it lights once a button is pressed and can be customized as well.
The case also has its own jack stick, which means you can plug in your favorite headset into this stick. Lastly, the cases combined is quite heavy when compared with other PS4 arcade sticks, but fortunately, that makes the fighting stick much more durable.
If you have the coin and are looking for a truly premium best arcade stick, the Qanba Dragon is the one to get. It has an excellent build with quality parts, is extremely easy to mod, and despite its weight, surprisingly comfortable.
While easily one of the best arcade sticks, it is very pricey compared to other arcade controllers, but if you're a true PS4 arcade stick enthusiast, the price is well worth the investment
Size: 22.7 x 15.5 x 7.2 inches or 57 x 39 x 18 centimeters. Weight: 11.6 pounds or 5.2 kilograms. Platforms: PC, PS4, and PS3.
If the Dragon is too expensive in your opinion, you can also get the Qanba Obsidian Joystick, which has almost the same build quality but different design in the way that it curves up from the beginning and then ends in a downward curve. It's really up to the player whether he or she likes the design of the dragon or the obsidian, but credits out to both of the PS4 arcade sticks.
Pros:
High-quality Sanwa parts – Extra L3 and R3 buttons – Effortless modding – Excellent design
Cons: The position of the select/start button – Too squarish (con for some) – Expensive
The Mad Catz TE2+ arcade controller raises the bar for all the fighting sticks while adding its own unique style. At first sight, you can tell this fighting stick is both quality and contemporary, both on the outside and inside. The manufacturers made it clear that they didn't cut any corners building this.
Jumping straight into what makes this controller tick, this Xbox One arcade stick comes in a Vewlix-style and Denshi design. The handle is a flexible, accurate, and durable Sanwa JLF ball-top, combined with a square restrictor gate. The 8 action buttons are coveted OBSF-30 Sanwa parts.
Additionally, the buttons are sensitive with a slight resistance to them, making them perfect for fighting games. The control buttons are located on the top of the fighting stick, with a well-made touchpad, and to the right of the touchpad, they exclusively added extra L3 and R3 buttons. On the other side, the buttons for switching between PS3 and PS4 profiles are situated.
What really sets this controller apart from the rest is just how easy it is to mod; by merely pressing a button, the case opens, ready for you to go. It's that easy. The internal access also provides dedicated storage for your excess materials. The bezel is also removable to give you access to your own unique artwork.
The case is excellently built with a combination of metal, plastic, glass, and rubber. All combined, this makes an extraordinarily durable case. The case comes with heavy metal and an entire foam padding, which means it doesn't have rubber feet, but these can be self-made. This is also an Xbox One arcade stick.
Size: 18 x 13 x 6 inches or 45.7 x 33 x 15.2 centimeters. Weight: 5 pounds or 2.6 kilograms. Platforms: PS3, PS4, Xbox One, and PC.
The TE2+ version may be too much for some budgets, but it is worth every penny for competitive and passionate players. If you're interested in the same layout, but at a less expensive price tag, you can take a look at the Mad Catz TE edition.
Hori Real Arcade Pro 4 Kai
Pros:
Classical bestseller – One of the best arcade sticks – Durable and elegant – Amazing return gate – Profitable – Better touchpad
Cons: Hard to master the Kuro buttons – Handling is limited for big hands – The buttons feel stiff compared to others
The elegant and conservative-looking Hori is a hefty and reliable arcade controller. It's easily the best arcade stick of all time and is used in competitive gaming constantly around the world. Moreover, the device is inexpensive compared to other best arcade sticks, and yet quality-wise, it is outstanding.
The Xbox One best arcade stick is an original Hori Hayabusa that allows very fast and precise inputs. The Xbox One arcade stick is using a square restrictor gate. The return rate on the spring is excellent as it bounds back in a more natural and agile way. Uniquely, the joystick ball is situated closer to the base of the arcade controller, making it slightly narrow height-wise.
The eight action buttons are Hori Kuro buttons. They are designed to be extremely slim with an incredible response, actuation, and durability. The buttons require a little force to be applied before they are triggered. This makes it harder to master; however, it becomes extremely deadly against your opponents once learned. The buttons often get switched with Sanwa buttons due to the heavy adaptability of the Hayabusa buttons.
The control buttons are situated just next to the action buttons. On the side of the case, we have extra L3 and R3 buttons and a turbo functionality. Moreover, this best arcade stick comes with a well-made touchpad.fight stick
The modding of this Xbox One arcade stick requires a bit of effort compared to other fighting sticks nowadays. Fortunately, once the back is removed, from there, it's straightforward.
The case is wider than most best arcade sticks, and the buttons are situated slightly higher, making it somewhat unique. The bottom is metal, with two layers of rubber pattern. They are perfect for the knees and great on other surfaces.
Size: 19 x 11 x 6 inches or 48.2 x 28 x 15 centimeters. Weight: 6.7 pounds or 3 kilograms. Platforms: PS3, PS4, Xbox 360, Xbox One, and PC.
Stick VS. Controller
As we mentioned earlier, comparing a fighting stick with an Xbox controller is straightforward. The fighting stick is victorious almost any time due to the design of Xbox controllers. However, the Xbox One controller is better than the Xbox 360 controller due to the enlargement and flattening of the buttons.
Comparing a PS controller with a fighting stick is somewhat more complicated, and when mentioning a PS controller, we're talking about all DualShock controllers. There are slight differences between PS3 and PS4 arcade sticks, but not enough to cause a big difference in gameplay between those two.
Arcade controllers are beneficial for some but not for all.
The most significant advantage is that all the buttons that would be on a controller are perfectly laid out from left to right on one side of your stick. This will, without a doubt, be an advancement for those who play games that require heavy-timing execution and long combos. Games like Street Fighter depend on particular motions of your thumb.
This involves you rolling your thumb from down and to right (quarter circle) on the controller. That specific motion is a lot more painless and effortless on an arcade fight stick. Using a controller for this movement is not difficult, but it is hard to master, and in the long term, it becomes painful for your thumb.
For games like Tekken, it somehow matters if you use the Mishimas. The Mishimas clearly depend on the EWGF combo (Electric wind god fist) and wave-dashes. The EWGF requires immense pressure on the thumb and is even harder to master on both sides.
Many find it easier to execute these wave dashes and EWGFs on a fight stick, once you get the hang of it. Another benefit of the fighting stick in Tekken is that you can quickly press all buttons at the same time that you would on a controller. Other than that, it is really just practice, patience, and talent that makes you a good player.
A great replacement is the: HORI Fighting Commander 4, which is just a controller redesigned to make it look like an arcade look-alike.
In the end, it doesn't really matter if you use an arcade controller or a fight stick. We are humans, and we can adapt to anything as long as we dedicate the time to it. There are a lot of competitive players who use a pad, and there are a lot who use a fight stick, although there is no question that the top players of all time use a fight stick.
If you feel as if you're not improving in the game, and you feel stuck at a certain level, you could try the starter stick Mayflash fight stick. Remember that you're probably not used to the fight stick, so give it at least a month before giving up on it.
What is a restrictor gate?
One of the core parts of an arcade fight stick controller that you've seen us mentioned above is a restricted gate. If you're unsure what that is, this is the section for you.
The restrictor gate is situated on the root of the fighting stick handle and is usually attached to the base or the board of the fight stick. The restrictor gate is arguably the most crucial part of the fight stick.
Before purchasing a fancy-looking fight stick, make sure you know how the restrictor gate is shaped, and, more importantly, can you switch the restrictor gate?
While most fighting sticks are manufactured in a square form, it might not be optimal for your preference, that is why it is so essential for your fighting stick to be customizable. This limits certain motions and buttons, ensuring you can create the exact gaming experience you want. You can find out more about which restrictor gate is right for you here.
There are three shapes of a restrictor gate. The Octagon, the circle, and the square form. They are all different from each other, and their output varies a lot. Unfortunately, the sad part is that you can't predict which type of restrictor gate you perform best with until you've tried them all.
Closing Thoughts
As you can see, there are plenty of great arcade fight stick controllers out there for you to choose from. All you need to do is think about what you want and need from your control and what budget you have to spend, and so you'll easily find the one that's right for you.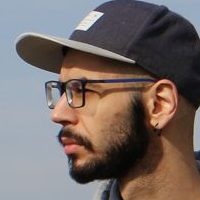 Latest posts by Xander (Editor-in-Chief)
(see all)