The gaming chairs for streamers always attract the eyes of players because of their design, style, and features.
We believe the DXRacer D Series is the Top Choice from among our top 10 gaming chairs for streamers. Its unique design and comfort allow you to play for hours on end.
The DXRacer D Series might not cater to everyone, but worry not, as we've got a solution for that.
We've considered some of the best and unique chairs that the market has to offer, from the most prominent race-style seats to the far more obscure and comfortable rockers. Gaming and streaming can sometimes require you to spend an incredible number of hours in a chair.
Being a budding game streaming personality might mean that you've got to make a pretty memorable visual impression, but it doesn't necessarily mean that you've got to put up with an uncomfortable seat.
Ergonomic design: more comfortable & efficient

With extra padding for extended use!
Designed to help stimulate blood & oxygen flow.
6 ergonomic functions that encourages healthier postures

Multi-functional chair with adjustable backrest & armrest.
Using high-density foam & durable PU leather.

How we came up with this list of best top 9 gaming chairs for Twitch streamers
We've been researching gaming chairs for streamers for the past six months. We are positive that, with this top 10 gaming chairs list, you will find the best, top-quality chairs for Twitch streamers.
Through our extensive testing, we've discovered that some chairs offer greater levels of refinement. This alone, when compared with other chairs that are aimed at gamers and streamers in particular, doesn't set them an entire class apart. We've also kept our eyes open for chairs that have been tested and are proven to possess the best reliability ratings.
The features on a chair tend to lose their charm if the chair doesn't last very long and falls apart after a little rough use. These chairs are designed for exposure to the kinds of use that they'd see at the hands of a professional game streamer. They're big on comfort and on lowering fatigue levels while also being sturdy enough to deal with the occasional rage-quit.
Twitch has become the YouTube of gaming. Who would have thought of playing computer games and streaming them online to rake in millions of dollars? Well, it's happening today, and it's very real.
You can watch the gameplay of the best players in the world and learn some of their moves. Some players also show their gaming setup on YouTube, which can help you level up your own game.
Today, you will learn about the gaming chairs for streamers and the reasons Twitch streamers choose them. You will find gaming chairs of all kinds—racing style, office style, budget chairs, and expensive top 10 gaming chairs.
According to ergonomics expert Alan Hedge, finding the right chair is like finding a good pair of shoes. You should know the design principles and then consider materials, quality, and aesthetics.
With the level of refinement offered by these chairs, your decision will be an important one. Any of these chairs will last you a long time, well into your game streaming career and maybe even beyond that—much like those shoes that Alan Hedge is fond of.
Investing your time and putting a good deal of thought into your choice will pay off exponentially in the long run. A poorly matched product might, however highly rated, give you plenty to worry about once you've got everything else set up.
The best way to avoid problems with posture is to ensure that the chair you choose suits your seating style or offers adjustments that cater to your specific posture habits.
In this article, you will learn everything you need to know about the top 10 gaming chairs for streamers. You can compare them based on ergonomics, durability, design, and price to make a buying decision.
Gaming chair for streamers: DXRacer D Series
Kristen, with her alias Kittyplays as a Twitch player, has about 800,000 Twitch followers and a large following on YouTube as well. In a video, she showed her gaming setup, which consisted of the DXRacer D series that is among our top 10 gaming chairs. According to her, the D series (D stands for Drifting) is better than the F series (F stands for Formula).
The DXRacer D Series comes with neck and lumbar cushions. The lumbar pillow can be slid vertically along the strap on the backrest. The chair is of high-quality, and the stitching is magnificent. The five-legged aluminum base feels very strong. Each leg has an additional four holes for footrests that can fit in each leg.
The chair is very stylish, with attractive DXRacer and Drifting logos embroidered at the right places. While unboxing, you will feel how heavy the parts of the seat are, and this is a testament to its sturdiness and durability. The leather on the chair is good and doesn't store heat, like many gaming chairs for streamers in the market. So, you can sit for hours on and still feel cool.
When it comes to adjustment, you will be very impressed by this DXRacer. The seat height, backrest (up to 170 degrees), arm height, and chair tilt allow a range of adjustments on the chair, making it very comfortable for any gamer. The armrest seems simplistic at first, but it is comfortable and scratch resistant.
Arm height adjustment allows you to slide the chair under your desk. A slight glitch is that the armrest wobbles left and right; this isn't a huge drawback though.
The most notable thing about the chair is the ergonomic back design. The shoulder wings are wide and keep you from slouching while simultaneously keeping your shoulders straight. The lower back wings keep your form straight and keep your back pain-free, even after long hours of gaming. If you're looking for a chair that's ergonomic and doesn't compromise on design and style, the DXRacer Drifting series will be a good fit for you.
Herman Miller Embody
Twitch players use Herman Miller chairs to amp up their competitiveness in the game, and rightly so. The Herman Miller Embody is a work of art when it comes to providing comfort and support. Herman Miller aims to promote your health with the Embody. This is evident from the fact that a team of doctors designed the chair. So, rest assured you won't suffer from back pain or neck pain from sitting on this chair for many hours.
This kind of gaming chair for streamers is very adjustable in terms of height and incline, and the interesting thing is that the Embody chair comes at your home fully assembled—yes, no screwdrivers, and no screw-ups.
It's really expensive, but just like the Aeron Task Chair, it comes with a 12-year warranty.
The Herman Miller Embody is a heavy-duty chair and can accommodate up to 300 pounds of weight. Like the shiny DXRacers, the Embody doesn't have a headrest.
Wait. This isn't bad. It is intentional.
Doctors have invested a lot of effort in providing the best ergonomics with the Embody. So, rest assured that you will never be disappointed with it. Some gamers prefer high-quality task or office chairs instead of racing style gaming chairs for streamers.
Trump is a Twitch streamer who streams Hearthstone: Heroes of Warcraft and used to stream StarCraft II in the past. He has a huge fan base of over 800,000 followers.
If you watch his live stream, you can see that he uses the EWin Gaming Chair that falls in our top 10 gaming chairs list.
The EWin gaming chair looks good and is quite comfortable. It has synthetic PU leather, a 15 mm thick steel frame, and a class-4 gas lift that can accommodate up to 150 kg of weight, including the chair weight. However, you may not like the plastic parts it has, although they are easy to clean and maintain.
The chair base is shockingly light. You can adjust the lumbar support, and the overall adjustability of the chair is also commendable.
The chair's lowest height (of the base) from the floor is 45 centimeters, and the highest height is 60 centimeters. The reclining motion can be made hard or easy using the cylindrical knob underneath at the center of the chair.
The armrests on this chair are adjustable in four different directions. You can adjust them sideways, which would be left or right, and forward or backward. You can also swivel the arm left and right. There is a lever with which you can adjust the armrest up and down. As you can see, the adjustments on this chair are really good. The recline goes back up to 155 degrees in their Champion gaming chair.
If you are a fan of aesthetics and comfort, the EWin Gaming chair will win your heart. If you don't want to compromise on style while going for comfort, this chair is a great fit for you.
Aeron Task Chair by Herman Miller
Soren Bjerg, known by his Twitch name Bjergsen, is a Danish player who is known for his mastery of the League of Legends game. His Twitch streams show that he loves the Herman Miller Aeron, and his large following of more than 1.4 million prove that this chair has been doing wonders for him.
The Herman Miller Aeron task chair is one of a kind. It is radically different from most gaming chairs for streamers because of its special features like pivot technology, breathing material, dip in the front edge, and an unparalleled warranty. Each part of your body—neck, shoulders, back, hips—feels supported and doesn't get tired from long periods of use. It is because of the chair's "PostureFit" design, "which hugs the natural curves of your body."
The seat material is built with pellicle suspension technology which ensures that your body doesn't get heated up after sitting for long hours. The back is a breathable mesh material. The breathable back material helps you enjoy long gaming sessions in hot summers without any annoying sweat.
There is a dip in the front edge of the Aeron task chair. It is a unique and remarkable feature because it helps blood circulation in your legs and prevents blood clotting. With improved blood circulation, you feel more alert and get more wins in each game!
Perhaps the best thing about Herman Miller Aeron is its unbeatable warranty. Upon purchasing the chair, you get a 12-year warranty from your date of purchase. Most people don't need to use the warranty because of the high build quality of the chair.
Overall, Herman Miller Aeron is a stylish, classy, comfortable, and reliable option. Keep in mind that it is one of the most expensive gaming chairs for streamers, but it is worth the investment in the long term. If you are looking for top 10 gaming chairs meticulously designed for comfort and health, the Aeron Task Chair is for you.
To learn more, read this in-depth review of the Herman Miller Aeron Task chair.
Secretlab Omega Gaming Chair
Lee Sang-Hyeok, known by his Twitch name Faker, is a South Korean League of Legends player with 1.2 million Twitch followers. Many people regard him as the best League of Legends player of all time. If there's one thing you should know about the champ, it is that he uses the Secretlab Omega 2020 gaming chair that's one of the best in top 10 gaming chairs. So why not learn the best features of the Secretlab Omega chair, and make your gaming setup unbeatable?
The Secretlab Omega 2020 has a great design, long-term durability, and optimum levels of comfort. The design is so sleek that even the base of the chair is sleek and comfy. This also makes it easier to assemble the chair. Secretlab designers are so proud of this design, as they have put the logos on multiple places—on the armrest, on the backrest, etc.
The armrests have four axes of rotation for maximum comfort. The padded foam on the seat is very comfortable but doesn't sink in. This is good because if it sank in, you would feel discomfort after sitting for long hours in the chair. The cushion has to be a little hard for comfort. The recline on the chair goes very far back, but it never feels like the chair will topple. So, if you like to take power naps, the Omega 2020 will be a perfect fit for you.
It also has lumbar and head pillows for added comfort. The nice thing is that they're made of memory foam, which helps in relieving pain, body aches, and soreness. Memory foam contours to the shape of your body, so that your head, neck, and back feel supported always. The chair is built from high-quality material and will last a long time. Given its high quality, the Omega 2020 has received a lot of praise from gamers around the world.
Before you decide to buy it, read this in-depth review of the Omega 2020 gaming chair with all the pros and cons.
GT Omega Racing Chair
Sniper Wolf is a popular YouTuber and Twitch streamer with over 200,000 twitch followers and 8.7 million YouTube subscribers. In a YouTube video, she revealed her gaming setup, which had a GT Omega Racing chair.
GT Omega makes its racing chairs for those on a budget. However, this doesn't mean they're any less comfortable or durable than any other gaming chairs for streamers. Given that the brand name itself includes "racing chairs," you can guess that the inspiration for this chair's design comes from racing cars. It has both a lumbar pillow and a headrest pillow for maximum comfort.
Reviews indicate that this chair is good for long gaming sessions and doesn't cause back pain. Some people don't like head cushions, and that's why it is removable in this chair. Non-adjustable chairs can cause pain and make you feel stiff while playing. The GT Omega racing chair takes care of this with its recline that goes up to 160 degrees, adjustable height, and soft, well-padded armrests. This ensures that you feel no pain in your back, neck, or wrists.
When building this chair, the company asked for the help of orthopedic doctors to ensure that the end product would promote a healthy posture and align your back while being comfortable.
Before you buy this chair, read this in-depth review of the GT Omega Racing chair so that you don't miss any pros or cons.
Clutch Chairz Throttle Series Echo premium gaming chair
The Throttle Series is the biggest and most comfortable gaming chairs for streamers. For the comfort the seat provides, it is understandable that you have to shell out a pretty penny. So, if you have a great gaming desk and the best gaming PC in the hood, it makes sense to get the best gaming chair to complement everything else.
The Echo Premium gaming chairs for streamers come with a 70 cm base that ensures stability, even when you recline it fully. You don't want to tip over as you take your nap now, do you? The seat has a steel frame, and with a weight capacity of 330 pounds, it's one of the sturdiest gaming chairs for streamers in the market.
The seat boasts comfortable high-density foam padding throughout, including the armrests, allowing for a super comfortable and luxurious feel. It will take a bit of time to get used to it, but when you do, it feels like you are sitting on a throne. The seat is fairly easy to assemble, although some parts, like the side plastics that cover the screws, are a hard nut to crack.
With ergonomic design in mind, the seat is wide and spots breathable leather-like vinyl upholstery. Unlike some gaming chairs for streamers, this one boasts 4D armrests that move up or down, side to side, or forward and backward. You have a choice of colors, with all seats coming in a dual tone of black and either white, red, orange, green, or blue.
Overall, this seat is one of the best gaming chairs for streamers. Its premium build and features afford you creature comforts that will see you sit in front of your gaming desk or console for hours on end, and yes, with the adjustable armrests and the comfort you get, this seat works perfectly as a console gaming seat or even an office chair.
Before you buy this, make sure you read the in-depth review of Clutch Throttle Series to know all the pros and cons.
MAXNOMIC Team Liquid 2.0 Pro Gaming & Esports Chair
Top Twitch gamers, such as DrDisRespectLive with 1.7 million Twitch followers and Summit1g with over 2.7 million Twitch followers, have the Maxnomic Team Liquid 2.0 Pro in their gaming setup. So, how good is this chair?
The Maxnomic Team Liquid 2.0 Pro has a thick, firm, high-density foam that feels comfortable for sitting for long periods. If you think a softer cushion will be better, think again. Softer cushions in which you can sink into look good but aren't the best for sitting into for long hours. Your back gets hurt, and your posture gets distorted, which can cause back problems in the long run.
The armrests on this chair are a bit fiddly and don't have good enough padding. However, they offer enough height, as well as fore and aft adjustment. Unfortunately, they don't rotate, so you can't use them in unusual sitting positions. You can easily reach the height adjustment and get a lot of range, but the recliner on this thing is a treat. It goes so far back that you can easily sleep after an exhausting gaming session.
The chair comes with a free pillow for the headrest, which isn't adjustable (strapped to the seat) but is still very comfortable. The pillow may not add style to the chair, but it does its job very well. But the lumbar support is an even trickier part of the chair. There is no strap to tie it to the chair. You have to wedge it between your body and the chair every time you sit. This is disappointing as if you move in your seat, it will keep falling every time.
If you are looking for gaming chairs for streamers that are perfect for long gaming sessions and is also stylish, Maxnomic Team Liquid 2.0 Pro is your chair.
MAXNOMIC Dominator gaming office chair
Shroud is a top Twitch player with over 2.3 million followers. He plays PUBG and CS: Go. His gaming setup is worth taking a look. However, it is important that you look at the gaming chair that makes him so great. It is none other than the MAXNOMIC Dominator. Yeah, it seems that Maxnomic gaming chairs for streamers have the secret ingredient that catches the interest of top Twitch streamers.
The chair is super comfortable, with an attractive design. It is also washable, which is rarely possible with the majority of the best gaming chairs for streamers. It has a tubular steel frame, which feels strong and durable. The armrests are well padded and allow you to adjust them in four directions. The backrest tilts up to 67 degrees and is also adjustable.
The foam padding feels thick, and if you're tired of hard paddings, this one will work out for you.
However, when Twitch player Freakazoid tried taking a nap in the chair, he fell back. He tested it again and again, but the chair didn't stop toppling. It seems that the company wants to take you into the clouds by making you unconscious. So, make sure that the company has fixed this glitch before you buy this chair.
How to choose the best gaming chair for YouTube, Twitch, or gaming
Today, distinguishing the best gaming chairs for streamers from the regular office chairs can prove hard. Some look like any other ordinary chair, while others are marketing gimmicks that only burn a hole in your pocket if you are not keen.
Initially, gaming chairs for streamers craze started with a purpose, and anyone could distinguish between a regular office chair and a dedicated gaming chair. Currently, the market is full of excellent gaming chairs for streamers, but there are as many knock-offs that are difficult to distinguish.
Nevertheless, there are some critical features in top gaming chairs that you will rarely find in their cheaper counterparts. While some cheap chairs also have some of these features, most don't. The rule of thumb is that the best gaming chairs for streamers will allow you to sit comfortably for long periods.
These chairs will also be versatile and offer a range of movements for optimum comfort. Lastly, they will promote better posture and protect your spine and neck from pressure.
Things to look out for in the best gaming chairs for streamers.
Upholstery and Material
Gaming chairs come in different materials and upholstery, including:
PU Leather: From a distance, faux leather looks like real leather, but it is made from plastic. Although plastic is rarely the most premium material, PU leather on gaming chairs for streamers makes these chairs easy to clean and stain resistant. The best gaming chairs for streamers with PU leather upholstery, though easy to maintain, suffer from exposure to the sun. The faux leather cracks as it ages and peels off, which will leave it looking unsightly.
Nonetheless, high-end top gaming chairs for streamers on Twitch and YouTube often spot high-quality PU leather. With proper maintenance (even though they don't need that much), high-quality faux leather lasts significantly longer than the upholstery you will find on entry-level gaming chairs for streamers.
Generally, synthetic leather is perfect for gaming chairs for streamers as long as it is a high-quality variant. It requires less maintenance than real leather and costs a fraction of the real deal. The only downside is that in warm temperatures, it absorbs more heat, making it uncomfortable, especially if you sweat a lot.
Real Leather: Genuine leather is costly because of higher production costs, which makes it a rarity for the top 10 gaming chairs. However, if you look hard enough and have money to spare, you can find the best genuine leather gaming chairs for streamers to buy. Apart from the expense, real leather is unlike any other material on gaming chairs.
For starters, it looks premium and has a unique texture and color. Genuine leather is also great, regardless of the weather, as it adapts extremely well to different temperatures. However, unlike faux, genuine leather requires significantly more care. Nevertheless, with the right treatment, genuine leather will last ages and look even better as it gets older.
Cloth and Cotton: While cloth is more affordable than most other materials, it is not advisable to buy a cloth-upholstered gaming chair. Given it will be cheaper when you find one, but a gaming chair with cloth upholstery is harder to clean. Cloth collects a lot of dirt and stains easily.
Cloth also retains odor, making it less than ideal for anyone who will be on the seat for long periods. It gets even worse if you sweat a lot, and don't even get me started on how nasty cloth chairs can be when the upholstery gets moldy.
Mesh and Weaving: Mesh is common among the best office and gaming chairs. It is also the best option for hot climates or for users who sweat a lot. Mesh and weaving are breathable and take the shape of your body for utmost comfort over long periods. Getting a padded chair might not be a bad idea for gamers, but if you want an office chair, mesh works great and looks the part, too.
Wheels/Casters: Depending on the gaming chair you buy, each chair will have different casters. However, before making that purchase, here is a guide to what is available and which one you should choose.
Twin Wheels: The majority of gaming or office chairs come with twin casters. The advantage of twin casters is that they offer a bigger surface area for load distribution between all wheels, making them gentle on the floor.
Rubber and Polyurethane Wheels: These types of casters don't scratch or dent floors. They allow you to roll around without worry, and most manufacturers give you the option between hard and soft ones (less pressure on the floor if they are softer).
Hard wheels: These are ideal for rolling on the carpet. Hard wheels help you roll without your wheels getting tangled.
Armrests: these ones are a great distinguisher between cheap knock-offs and premium high-end gaming chairs for Twitch and YouTube. Here is what to look for in armrests.
Fixed: If your gaming chair has fixed armrests, it is probably on the entry-level end of the spectrum. They are more common because they are built for the mass market—a market that rarely spends extravagantly on gaming chairs. The problem with fixed armrests on gaming chairs is that they limit your comfort.
Height adjustments: The height of your gaming chair's armrests is an essential factor when shopping for a chair. When gaming chairs for streamers offer adjustable height, they start leaning more towards the mid to premium spectrum of the industry. For most people, the ability to adjust only the height of the chair's armrests is enough to keep them smiling. However, if you get into the luxury gaming chair category, you get even more.
Multi-directional adjustments: Often, this is a feature that you will only find on the best gaming chairs for streamers on Twitch. Armrests with multi-directional adjustments provide you with the best comfort only found in the top 10 gaming chairs. With this category of armrests, you can adjust your armrest vertically, horizontally, and side to side for optimum comfort.
Head support: Most top 10 gaming chairs offer head support of some sort. The best gaming chairs sport higher backs and an additional cushion on which to rest your head. For some manufacturers, they go with an ergonomic design right off the bat and craft gaming chairs for streamers that are subtle but very comfortable. However, when buying the best gaming chair for you, consider your height, and choose one that fits you.
Lumbar Support: Keeping your spine healthy and fit is critical to your overall health. Lumbar support ensures your back stays in shape. Different chairs offer different levels of support, with some including built-in support while others feature external lumbar-support pillows.
Lumbar support is arguably one of the essential features of gaming chairs. While in the past, you would hardly find lumbar support on low-end chairs, today, most chairs offer some lumbar support as a standard.
Warranty: The best top 10 gaming chairs can set you back a handsome amount, and in that case, a good warranty is crucial. You don't want to invest in a premium chair and then find out later that you have very limited warranty coverage. The good news is that as the best gaming chairs get pricier, most manufacturers offer better warranty coverage.
On the other hand, although you save by buying a cheaper gaming chair, you often sacrifice and get short-changed on the warranty or customer support. So, the questions to ask before investing in a gaming chair are:
What does the warranty cover? How long will the warranty cover you? How will the company ship replacements and what would you have to do?
How fast and how good is the customer support you will get when you need it?
Now that you know what to look for in a gaming chair, maybe you need also to know the types.
Types of gaming chairs: There's a good number of gaming chair formats, depending on your use case. There are those that are great as office chairs, some are better for gaming setups, while others are best for console gamers.
Gaming/racing style chairs: Distinguishing between gaming and office chairs is hard. The only difference between these two types of chairs comes in the aspects of styling and branding. Beyond that, even the best gaming chairs would look right at home in a professional setting.
Nonetheless, some features are unique to gaming chairs, with some being borderline crazy distinctive. A good example is a type of chair that simulates game play and vibrates or shakes the user with every shot.
Another difference between gaming and office chairs is in the materials manufacturers use, the comfort they afford you, and the size of a chair. Manufacturers of the best gaming chairs understand that gamers spend huge amounts of time perched atop their chairs. That's why the best gaming chairs are made with materials that are easy to clean, durable, and comfortable.
They also come in artsy designs, with most deriving inspiration from high-end luxury sports cars and racing cars. Racing style chairs look like the kind of seats you would find in a muscle car or a dragster. The design of these gaming chairs is aggressive and sleek, and they are made that way as most gamers are into racing games and other competitive games.
On the other hand, office chairs sport a minimalist design, but high-end ones have as many comfort features as the best gaming chairs. There are gaming chairs that adopt an office chair design for the subtle gamer, but they won't make the cut if your sole purpose is streaming on Twitch.
Gaming chairs for console gamers: Console gaming chairs are somewhat of an oddity and not something you would use for anything else. They have a low profile and sit nearer the ground to put you at the same level as a console. Additionally, they lack most comfort features synonymous with the best desk gaming chairs.
For starters, they rarely adjust, swivel, or recline to offer additional comfort. The unique thing about them is that some come with additional sound options. Some gamers love the speakers and sound options, but some would care less for that one feature. Not everybody will appreciate console gaming chairs.
However, unlike racing style gaming chairs, some console gaming chairs also feature additional storage and connectivity options. Some of the features you'll find on console gaming chairs are unique to console chairs alone, which makes these seats unique.
Still, console gaming chairs don't stop there. They come in rocker or pedestal style, both of which are low-profile chairs. Pedestal console gaming chairs offer better stability, whereas rockers are ideal for those with limited space. Lastly, these types of chairs fold up for easier portability and storage.
How do the best gaming chairs affect my health and lifestyle?
The reality is that today, our lives are largely sedentary and are spent sitting in offices or other places. According to research, at any one point, 80% of Americans deal with back pain from bad posture and from where they sit every day.
If you don't want to be part of that statistic, one of the things you need to change is your office chair. While that alone won't guarantee you a lifestyle free of posture-related pains and injury, it a good place to start.
Some manufacturers today are working with scientists to design and produce ergonomic chairs for comfort and to improve your overall health. These chairs prevent injuries and reduce the pressure and trauma on your body as a result of sitting for too long.
Conclusion
It is important to consider various things, such as comfort, customizability, build quality, durability, cost, and purpose while buying a gaming chair. The DXRacer is a staple in streams of Twitch players, but some gamers believe that office chairs like the Herman Miller Aeron are much better, although much more expensive.
With enough dedication, you'll soon reclaim your initial investment on your streaming seat. While it isn't that bold of a statement, the seat you choose will heavily influence your online persona.
Do you want to play the brash and volatile competitive gamer, or maybe a calmer, less energetic roleplaying guru is more your speed?
The chair you choose to use when streaming needs to reflect that persona! It helps to keep track of those little nuances to further the depth of the persona you wear. A good streaming chair choice will likely influence your viewers' perception of you, but in the end, it boils down to how well you utilize the tools you've got at your disposal.
You need to choose from the gaming chairs for streamers based on budget and your priorities. For those on a budget, the GT Omega Racing chair is a good option used by the Twitch player Sniper Wolf. If you still can't decide which one is the best chair for you, check out the top gaming chairs for streamers for adults and what to look for in a gaming chair.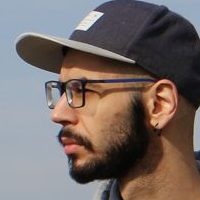 Latest posts by Xander (Editor-in-Chief)
(see all)