With gaming becoming more and more exciting and addictive, many people today prefer building their own gaming PC over buying a ready-made one for numerous reasons. When you choose to build a PC, you have full control over what parts you want on your PC and from who you want them.
Although this sounds like a great idea, it can often cause performance issues if the components aren't chosen well. One of the most overlooked components during the component-choosing process is the best gaming power supply.
The power supply is like the heart of the computer. Without a power supply, there is no way that your computer can even run. Most people who are unaware of this component and its importance may choose to settle with stock or a low-end power supply.
Best gaming power supply; small chassis as it is compact
Comes with a 7-year warranty
PSU; aesthetically-pleasing design that houses high functionality

Comes with a 10-year warranty
Corsair CX Series 650 Watt
PSU; cost-effective best power supply for PCs

Comes with 5-year warranty.
When building a gaming PC something like this is not at all recommended as the quality of the PSU (power supply unit) you choose will dictate what other components you can put into your computer either when you are building it or even in the future.
Although a high-end gaming PSU for gaming will not directly alter your gameplay or frame rate, it is still an essential component in a PC. For example, if you choose to go with a low-end power supply, you will not be able to put in a high-end graphics card or a high-end cooling unit as there won't be enough power to keep them running.
In this post, you will come across some of the best power supply units in the market ranging from 400W to 1000W and above. So whether you're searching for the best power supply for gaming that you won't have to replace for a long time or even if you're just wondering which of the best power supplies are sufficient for your gaming PC, this guide will assist you in buying the PSU to make your gaming experience as excellent as possible.
Keep in mind that even though the wattage might be what you're initially looking for, there are many other aspects to consider when buying a best power supply for PC. Firstly, you have to know how good your computer is, otherwise you're risking to spend too much money on a cutting-edge PSU that you don't need.
Secondly, even though your PSU says 400W it doesn't mean it'll supply 100% of that power all of the time. There're always fluctuations, that's why you have to buy a best gaming power supply that boasts an 80+ certification. Those standards will guarantee that your PC's components are receiving the energy they should in order to function well.
And lastly, if you're tech savvy then you'll know that the best gaming power supply can be modular, semi-modular, fully-modular, or even digital fully-modular! All of those details are explained in this review. Keep reading further to understand better.
There're many other details to mention, but in short, you've the basics with you and thus you're prepared to choose the best power supply for PC for your computer.
The power supplies have been categorized based on their output rating to help you choose what's best for your setup.
The Best Power Supplies Between 400W and 600W
This range of power supplies is the most practical for the majority of gamers out there. If you happen to be building a budget gaming system, a 450W best gaming power supply should be more than enough to keep you going.

Even if you're going with a powerful video card, the best power supply for gaming should satisfy your needs. So, unless you're building an extreme setup that utilizes multiple video cards (or plan to in the future) the power supplies in the list below are probably components worth considering.

Chances are that you'll get a non-modular best gaming power supply or a semi-modular at best. That's because this best power supply for PC targets players who don't require much customization for their computers. A Non-modular PSU has all cables attached by default and you cannot disconnect it from the best gaming power supply.

On the other hand, you can partially detach semi-modular best power supply for PC. This comes in handy if you need certain level of customization. Also, you can improve the placement of the cables to make it more comfortable and easy-to-easy.

For this section, I've found some fully-modular best gaming power supply units at a good price such as the BitFenix Whisper M 550W and the EVGA Supernova 550 G3.

It's rare that a best power supply for PC with this level of wattage produces enough amount of noise to bother anyone. However, if you get to see a unit that is loud then it probably doesn't meet the 80+ certification.

In this review, you'll only find 80+ bronze and gold certified power supply for gaming. There is no need to acquire a platinum certified unit for this w
EVGA SuperNOVA 550 G3 review
The all new EVGA SuperNOVA 550 G3 is an improved adaptation to the G2 model, in a smaller chassis for ease of transport. The compact size of the SuperNOVA 550 G3 is its biggest upgrade, with the second being that the SuperNOVA G3 suite power supplies are based on a new Leadex II platform.
The SuperNOVA 55G3 is a perfect option for small chassis as it is compact. The G3 offers full modular connectivity and is 80+ gold certified with up to 92% efficiency. The only issue you may come across with this component is the not so silent fan that is housed in it.
EVGA SuperNOVA 550 G3 comes with a 130mm fan that reduces any heat this solid power supply produces. Again, some customers report that it isn't so silent, but its cooling capabilities are real and help your desktop computer maintain an excellent performance.
Regarding the noise, to be more precise it produces around 36 dBA for 550W. That's not a brutal level of noise, but still it's not the best for a gold certified product.
36 dBA is not a number to be afraid of though. Remember that 40 dBA would be more of less the equivalent of a soft whisper, or at most the noise a silent refrigerator generates. Whether this amount of noise is or not an issue is up to you decide, each gamer is different.
EVGA brings this compact best gaming power supply that weighs 4 pounds only. About its dimensions, you can see 5.9 x 5.9 x 3.4 inches. The minimum item size will make it a bit easier to install into your computer.
Also, it's important to remark the fact that it's fully-modular. Simply put, you can detach all cables from the EVGA. Why is this useful? For high-end computers with strong motherboards and other components, customization is what matters.
This is not a budget PSU considering the power it supplies the computer. Gamers with high-end computers that require 400-600 watts shall undoubtedly keep a close eye on this best gaming power supply for PC since it's an excellent item.
Giving more details about the price, currently someone can find it for under $100. Apart from that the device comes with a 7-year warranty and is perfect for a small gaming setup. We encourage you take see further specifications in the Amazon page. You'll find that for what it offers, this 80+ gold certified component is worth considering.
This our PSU recommendation. For anyone seeking a true high-end piece of machinery. The EVGA SuperNOVA is a cutting-edge piece of machinery that guarantees its end-user durability and reliability.
Note: although it's not part of this 400W to 600W section review, bear in mind that you can upgrade the EVGA superNOVA 550 into 650W, 750W, 850W, and even above 1000W. I'll be much more expensive, but the option is there.
A brand-new power supply with improved features compared to the old Corsair CX 550. Not a budget best power supply for PC, but still quite affordable and high performing.
What's first to mention about the Corsair CX 550 is that it's 80+ plus bronze certified. So, you can rest assured that the overall performance that this item offers will maintain good standards of quality.
The item comes in black housing and it's non-modular. The fact that it's non-modular can be unfortunate for several gamers that prefer a modular or even a fully-modular best power supply for PC, so remember these details if that's your case.
Also, this component only supports ATX motherboards. There's a good chance that you've got an ATX motherboard that supports this best power supply for PC. Not being that the case, please do not buy this component.
The product's fan size is about 120mm. The entire item weighs 3.81 pounds with 5.9 x 3.4 x 5.5 inches, and its model CP-9020121-NA. These are technical details that some of you might need to know.
Corsair CX 550 produces around 20 dBA. It's pretty good considering its affordable price and its bronze certification. For you to have a light idea of much noise 20 dBA is, you'll have to think of a gentle breeze or perhaps a soft whisper.
A more important details about the fan is its bearing which for this product is a rifle bearing. That makes it similar to a sleeve bearing with the difference that this one is much quieter.
Corsair is an awesome manufacturer that provides its customers with high-end products. For the CX 550, prices go from $50 to $60. It includes a 5-year warranty and a low shipping price.
In a nutshell, it's a fantastic power supply with good features. The only drawback would be that it's non-modular which can cause some annoying situations with the cables. And more importantly, it won't be possible to customize it.
One last detail to mention is that by paying a bit more, you can get a CX 550 semi-modular power supply. Isn't that great? Although this might not be an option for everyone, still it's important to remark.
Just make sure to see your motherboard specifications before acquiring this product since it supports ATX type.
BitFenix Whisper 550W PSU
If you are looking for a quiet, efficient best power supply for gaming, then this one's for you. The BitFenix Whisper 550W PSU is a supremely quiet, powerful best gaming power supply unit with an 80+ Gold Efficiency certification.
The Whisper 550W provides stable currents during its highest loads and still manages to remain quiet and give off low heat. With the powerful and near-silent best gaming power supply giving off stable currents during high loads, the Whisper is an excellent purchase.
It comes with a fan of 135mm that according to reports from several users, it quiet and dissipates heat well. Your PC's performance remains stable when no overheating is in place, so it's great news to know that this best power supply brings a high-quality fan
When it comes to noise, the Whisper 550 is quite standard. Around 25 dBA at its peak. That is not bad, and you'll probably not be able to hear the noise, but I do want to emphasize that for a gold certified product, it should remain at 20 dBA.
No complaints from gamers when it refers to hearing noise though.
We already told you that it's fully-modular. What we didn't tell you is that cables are flat ribbon-style, and this helps with stabilization. In short, durability improves, and you can expect to have your power supply functioning well for many years.
Also, the power supply fully-modular. A PSU which such features which is also fully-modular it's a safe bet. Overall when you consider the price that falls below $80.
As expected, you can find in the technical details that it supports ATX motherboards. This is something you'd want to know in case your motherboard is not ATX.
So far this is the heaviest PSU with its 5.62 pounds, also the largest with dimensions of 13.3 x 8.2 x 6.1 inches. When shipping this product, it could weigh up to 6.2 pounds.
A 7-year warranty awaits anyone who purchases this product. You can check the Amazon page to see further details. And as many other power supplies, if you're willing to pay more, it's possible to upgrade it up to 850W.
Power Supplies Between 600W & 800W
The 600W-800W range is the high-end for single video card setups and the low-end for 2-way SLI/CrossFire setups. A good quality 700W-750W best gaming power supply will allow you to run two moderate video cards in SLI/CrossFire configuration.

So, that makes the components in this range great for anyone who wants the option to upgrade in the future. Even if you do plan on building a high-end single video card setup in the future, these power supplies will also give you quite a bit of headroom for system tuning.

Now that we're talking about some real power, you'll start seeing the well-known platinum certification in a few of these products. An 80+ platinum certification is the second-best standard for a PSU, only surpassed by the titanium certification.
Seasonic Prime 650W would the only 80+ titanium certified best power supply for PC in this review. As you might guess, not the most affordable option but certainly one of the best in terms of quality and reliability.

Any certified product is worth investing. What matters here is how you're going to utilize your desktop computer. Usually you wouldn't need a titanium or even a platinum certification unless you're running a server, crypto mining, or playing long gaming sessions.

PSUs are constantly underestimated since they don't directly affect someone's PC performance when playing a game. But when your PC's components are way too good, you need to supply them with power properly or they might not run as much as they're supposed to.
Corsair CX Series 650 WATT
The Corsair CX Series 650W is one of the best cost-effective best power supplies for PCs. If you are looking for something to facilitate basic system builds or minor desktop PC upgrades that don't require high-efficiency power supplies, then this is worth considering.
With its high reliability for providing stable currents, 80+ bronze efficiency certification, 40-degree temperature rating, and light noise provision, the Corsair CX Series 650W is a safe bet. The device features modular cabling flexibility and comes with 5-year warranty.
As you might guess, this is another ATX type PSU. It weighs an impressive 7.2 pounds for its small dimensions of 5.9 x 5.5 x 3.38 inches. The power supply comes in black color and has a standard design.
Corsair is a renowned company that offers quality products to end-users. It's always a safe bet to acquire a corsair's product. The Corsair CX Series 650 presents itself as an affordable item with excellent features. That is why we recommend it as a best gaming power supply.
That being said, 650W is a good starting point for computers with good graphic cards. However, if your PC's components require even more power supply, you can upgrade this PSU up to 850W. The price tag can be hefty, so make sure that you need it in reality.
Did I already mention this is a semi-modular product? Well, it is. For those gamers who hate non-modular PSU, this is something that'll relieve many since cable management can be quite annoying.
On the other side, you can also get this product as non-modular. This is good if you're not an expert and don't know what to do with the cables. Also, it's a bit cheap compared to the semi-modular option.
Corsair claims this best power supply for PC to have a quiet fan with fantastic cooling capabilities that ensures the computer's performance. Customers don't report overheating issues and are also happy with the low noise or inexistent noise it produces.
What's also good to know is its noise level that operates at 20 dBA. That's level of noise you should seek for. Although it might sound silly, a power supply with high levels of noise can ruin your experience when doing many activities on your desktop computer.
So better be careful and choose hardware that will not bother you for the noise it produces.
Usually you can find this product for under $90. As always, you'll have to keep a close eye to Amazon to catch offers. This product with over 3.500 positive reviews maintains an impressive overall 71% 5 stars feedback.
Best gaming power supply
Seasonic Prime 650W
The Seasonic Prime 650W is the best power supply for gaming. The device is an aesthetically-pleasing design that houses high functionality.
This component boasts only 0.5% voltage drops on the primary rails and a 50 °C temperature rating for continuous full power delivery. Although bear in mind that this model is slightly larger than other competitive PSU.
The Prime 650W is 80+ titanium certified and features a premium hybrid fan control option and a Cable-free connection design.
We can ascertain that a product, especially a PSU, that comes with a 10-year warranty is something that cannot fail you. Seasonic with no doubts guarantees the efficiency of its PSU.
Of course, there's a big drawback with it. And that'd be the price. Seasonic offers this cutting-edge technology for a high price that approaches $200.
Why is it so expensive though? Simply put, a titanium certified power supply has no challengers. titanium is the highest certification a PSU can receive. According to Seasonic, the product's efficiency is at least 94%.
With so much efficiency that means almost no waste in power. No waste traduces in high performance and the possibility to extend the lifespan of your PC's components.
When you have this piece of high-technology machinery installed, it can produce up to 20 dBA. That's just how much noise it makes. 20 dBA is so low that you'd need to get closer to your fan to be able to hear it. Just image that a quiet room typically functions at 30 dBA.
Something else to mention in more detail would be the cabling. It's fully-modular so it permits the user to do all of the arrangement according to what he needs. Something good if your computer's hardware has a specific type of structure.
Our recommendation would be not to buy this PSU unless you're certain that you need your desktop computer performing at his top. Otherwise, you might risk wasting too much power from a high-end power supply. Moreover, it'll certainly hurt your pocket.
To be honest, you might not need this PSU. For most entry-level gaming computers, a power supply of less quality will be enough. If you however know that you need efficiency, then you know that the price is just one step you need to overcome to reach dynamic and flawless gaming experiences.
Best power supply for gaming
Seasonic Focus Plus 750
This is another PSU from Seasonic that is compact and powerful. The Seasonic Focus Plus 750 best power supply for gaming features a single +12V rail that can output enough power to support two high-end graphics cards.
The PSU is a fully-modular and elegant best power supply for PC with an 80+ gold efficiency certification. It's a high-end and affordable purchase. The device features a compact, elegant silent design and comes with 10-years Warranty. (If you plan on purchasing this device, please bear in mind that although it has a hybrid silent fan control, some users have claimed that they hear an occasional light clicking noise.)
Usually you can expect around 32 dBA. That's not too loud but still does not reach perfection. Anyway, I'm certain that most gamers won't be able to hear it since it's quite gentle, and for those than can hear it, then most likely they'll forget about it once they start playing loud games with their pair of headphones.
The fan is a bit small compared to other with its only 120mm. The entire component weighs 3.5 pounds, that makes this PSU one of the smallest in this review. It also supports ATX motherboards just as most of the PSU units nowadays.
What about the price? I'm not going to lie, it's pricey. However, this is something you can expect once you start to need 750W. Particularly when the power supply you've chosen is gold certified as this one.
Unlike the previous products, you cannot upgrade this PSU. This isn't a huge inconvenience, but if you were looking for 1000W instead of 750W then you won't be able to find it here. If you do need more than 750W, then keep reading and you'll find other possible options that are more appropriate for you.
One of those options is a Seasonic focus as well. The main difference would be the certification type. So instead of gold you'd need to get a gold plus or platinum certification to get more than 750W. That's more expensive, but worth it if your PC's compo
Power Supplies Between 800W & 1000W
Power supplies from the 800W-1000W range might be an overkill for 90% of gamers. Unless you're planning on running multiple video card configurations now or in the future and getting into some extreme system tuning, there really isn't a need for this much power.

However, if you want to run a 2-way SLI/CrossFire setup with two high-end video cards, then a solid 850W best power supply for PC will do the trick.

At this wattage range the minimum you'll see in this review is a gold certification except for the Rosewill Glacier 850W that features a bronze certification. The most positive aspect about the Rosewill 850W would be its price which makes it the most affordable in this wattage range review.

A best power supply for gaming is fully modular, again except for the Rosewill Glacier 850W which is semi-modular. This also helps in reducing the price, and many gamers will find that a semi-modular best power supply for PC is just fine.

When it comes to power and reliability, I couldn't recommend more the EVGA SuperNOVA 850 G3, however this isn't a budget piece of hardware, so better make sure that you've a high-end computer that requires this much efficiency.

Now keep reading to see further details of each best power supply for gaming.
Despite being on the more expensive side, the EVGA SuperNOVA 850 G3 best power supply for PC is unparalleled when combined with powerful motherboards. The installation of the device is simple and can be set up quickly with little effort and a screwdriver.
This best power supply for gaming has a 130mm fan with dynamic hydraulic bearings and also has built-in heavy-duty protection like OVP, UVP, OCP, OPP, and SCP. The power supply is 80+ Gold Efficiency certified and comes with 10-year warranty.
The EVGA SuperNOVA 850 G3 is definitely worth considering as it is a very efficient best gaming power supply. (Some users have reported that the distance between the four-pin Molex connectors and SATA connections very close to one another and could be inconvenient at times.)
It's fully-modular as expected for this price range and supports ATX motherboards. It comes in black color and the product design leaves it easy for you when the time to connect cables comes. This is very important since it's fully-modular and cables are detached by default.
So how expensive is it? This product can cost you around $150 in Amazon. So, make sure that you're among those gamers with high-end computers that require this type of cutting-edge technology.
It also operates under 20 dBA. That makes this PSU one of the most silent in this review! That'd be almost as silent as a desert. It's a surprising detail considering that this is also the heaviest PSU here with its 8 pounds.
Currently it is amazon's choice with almost 5.000 positive reviews. Most customer consider this product a best gaming power supply because of its high-quality gold certified standards, quietness, power, and durability.
A last detail to remember is that you must register within the first 30 days of receiving the product. Otherwise, the 10 warranty will not be applicable. There should be documentation that comes with the product that explains all of this process, however some customers forget to take a careful look.
The Rosewell Glacier is another great PSU that is powerful and silent. This semi-modular unit boasts a 4th generation Intel processor with a single sturdy 12V rail, which is perfect for gaming.
It supports ATX12V v2.3/ EPS12V v2.92 and the product's weight is around 6.7 pounds. It's not the most compact PSU out there with its dimensions 6.5 x 5.9 x 3.2 inches, but as it's semi-modular it shouldn't be difficult to figure out how to connect cables.
This PSU also comes in black color and a good set of instructions in case you don't know how to install it into your motherboard. Also, it's good to know that you can find how a semi-modular PSU works with the manual in case you get to need it.
For under $100 you can see that this product is 80+ bronze certified. Although it's almost the minimum 80+ efficiency standard, it's still a robust GPU at an affordable price. Remember that for 850W prices tend to be much higher.
According to several reviews from customers, this best power supply for gaming operates around 20 dBA. With that level of noise even though you're in the same room with the power supply you will not be able to hear it unless you pay close attention.
There are no complaints with the price and customers consider the Rosewill as an affordable best power supply for gaming that anyone should consider on a low budget.
Something else to mention is that if you need even more power for the Rosewill PSU, then you have the option to buy 1000W from the get-go. You can even buy less power if that's what your computer requires, and you like the Rosewill brand.
A last thing to mention would be the heating. As mentioned before, that fan is very quiet, and the entire component does not produce more than 20 dBA. Apart from that, the PSU design contributes to proper ventilation and prevents overheating.
Overheating is a must avoid for a best power supply since it reduces your computer performance. Furthermore, it can deteriorate your computer's components thus reducing its lifespan and your chances to enjoy games properly.
With a 3-year warranty from the manufacturer, the Rosewill Glacier 850W power supply exceeds expectations. Just a reminded: make sure that you need 850W, otherwise the powerful PSU can be a total overkill for your computer.
Seasonic Focus Plus 850 Gold
Seasonic Focus Plus 850W power supply is a modular unit that is powerful and efficient. At a surprisingly mid-range price,this best power supply for gaming operates quietly giving off very little noise while in use.
To be more precise, it produces around 30 dBA. That's quite a good level of quietness that will not bother you unless you have a very sensitive ear. In such case, I recommend you to see other units that operate around 20 dBA like the Rosewill Glacier 850W.
It also offers a hybrid silent mode. This PSU has an extended hold-up time, a fluid dynamic bearing fan, and a compact ATX size. With 10-year warranty and excellent performance, this device is definitely worth spending your money on.
Once you order the product with Amazon you'll receive a golden box where you can find your 80+ gold certified PSU. Isn't that great? Also you can visualize all labels in the product in yellow color.
Amazon also gives you the option to buy this product with a platinum certification. It's designed for high-end computers with cutting-edge technology. And of course, you can find a platinum box with product's labels in platinum.
The only difference would be the price that can vary significantly. To be honest I wouldn't recommend a platinum certification unless you're sure you need it. That being said, the best power supply gold certified product shall be more than enough for most gamers.
I consider this PSU to have a compact design with its 5.5 x 6 x 3.4 inches and 6.7 pounds. It's also good to know that it's fully-modular and its cables are of high-quality.
When you receive the golden box, a set of instructions that are easy-to-follow will be awaiting you to install this treasure into your computer. Customers don't report any issue with the installation process.
Nevertheless, if you're unsure of how to install a PSU, you can find here a comprehensive reviews on how power supplies work. You can also find more advanced stuff for your curiosity since a PSU is a complex piece of technology and there are many technicalities to know about.
A last detail to mention is that it's possible to upgrade it into 1000W. We'll see below further options for 1000W, but don't forget that Seasonic Focus also offers it in case you're a fan of the brand.
Power Supplies rated 1000W and above
Coming to the last category of power supplies either shows that you're just curious to keep reading or maybe you are looking for some serious action. Frankly speaking, there aren't a whole lot of gamers out there who will ever have the need to use a power supply larger than 1000W in their gaming computers.

The power supplies in this range are simply monsters and are best suited for enthusiasts looking to build extreme setups. So, unless you plan on running a 3-way or 4-way SLI/CrossFire or plan on overclocking your CPU and video card to record-breaking levels, there really isn't any need for such a powerful power supply.

In this section you'll only find the PSU units. All of them are fully-modular and platinum certified. All of them have cutting-edge technology that even allow you to monitor their performance and make adjustment as you see it more appropriate.

That's because apart from being fully-modular they also boast digital control boards. With this, for some of these units it'd possible to receive alerts to your email to notify you if there's overheating or any other issues with your
PSU. You might even turn your computers off remotely being that the case, isn't that great?

Here you won't get to see cheap options. To be honest, you could get a high performing graphic card, a decent mini laptop, or even a good smartphone at the same price. If you want to get of these units is because your most like tech savvy and know profoundly what your computer needs.

That being said, please keep reading to find some of the best power supplies in the world.
Corsair HX Series 1200 Watt
The Corsair HX Series 1200 Watt power supply is a powerful and efficient unit that runs cool and uses less power than most other less efficient power supplies; it also allows the user to only use the cables they need for a cleaner looking build with better airflow.
With all Japanese capacitors, the Corsair HX Series 1200 Watt PSU is ideal for high-performance PCs where reliability is essential. This power supply has an 80+ platinum efficiency rating along with a 135mm FDB fan with Zero RPM mode and a +12V Rail Switch which gives the user the choice of a single +12V rail or multiple +12V rails.
Corsair boasts an ultra-low noise level feature with this product. What Zero RPM means is that the fan will not move, thus generating noise, unless the best power supply for gaming detects it is necessary to turn the fan on.
For around $230 this fully-modular beast delivers 90% energy efficiency with an impressive low level of noise. You can hear noise at 25 dBA, which is an outstanding detail considering how much power it supplies
At this stage is quite difficult to affirm whether the price is high or not. A 1200W best gaming power supply isn't something you'd consider unless your computer's components are high-end and require a reliable platinum certified PSU.
What I can say is that even at that price, this cutting-edge PSU is one of the most affordable platinum certified units you'll find out there. And for this review, the Corsair HX Series 1200W is the winner for being the cheapest.
If you have never had such a powerful unit as this one, then it can be a bit challenging to install it at first. Fortunately, the set of instructions are simple and target all gamers, so you will not have to worry about how to install it.
Be aware that this unit isn't compact at all. It weighs 9.76 pounds with dimensions of 15.43 x 8.85 x 5.98 inches. This is something you can expect from all of the other units above 1000W in this review.
When it comes to the design it's pretty straightforward. You'll find a black color unit with all cables detached since it's fully-modular. All labels are in platinum color to feature its platinum certification.
There's also the option to get a digital power supply for this Corsair product on the Amazon page. That's a very modern technology that's showing up increasingly. I wouldn't recommend spending more money on it unless you have a wide understanding of how a PSU works.
You can find a 10-year warranty for this best power supply for PC.
Thermaltake Toughpower iRGB Plus 1250W
If the PC that you are building is not only for the power but also for the looks, then the Thermaltake Toughpower 1250W power supply is something you should consider buying.
The Thermaltake Toughpower 1250W is a flashy and highly customizable unit which is perfect for a power user who likes a bit of flare. It's also among the quietest, best power supply for gaming.
Although it has a slight dip in performance, it's still not as pricey as other options. This fully-modular unit has an 80+ titanium efficiency rating and comes with an application that allows you to control everything in it. (Some users have reported that the material on some of the connectors is not very durable which makes them prone to breaking.) Overall this is a great unit if you are looking for something small, good looking and cost-effective, that can get the job done.
It weighs 9.6 pounds and it's fully-modular. The design is quite flashy with a mixture of several colors in both the box and the product itself. What draws the most attention with not doubts would be the fan with its circular colors.
You can find that the fan is around 140mm and you have the option to change the colors of this unit however you want it with a software that Thermaltake features. That would make this best power supply for gaming a unique piece in the market.
As good as it might sound, it can also be a huge drawback if you don't like flashy stuff. Some gamer would prefer not to have a lot of light at midnight in their rooms, so be better be aware.
It is silent but not the most silent unit out there. Although take into consideration that it supplies 1250W, so it's pretty normal to see it operating at 32 dBA when it's at its peak.
Apart from the option of changing the colors, the software this product features allows you to monitor the unit's performance. So, if you're an expert that likes customization, that's a point in favor.
Perhaps with so many flash things going on you might be thinking that overheating must be an issue. Well, that is not the case with this PSU since it boasts a digital control board that dissipates heat.
In case overheating occurs, the product provides you with a SPM platform where you can receive alerts directly to your email when the software detects overheating. This is an option you can activate and will allow you to turn off your PC remotely.
That's an awesome feature which many gamers that do bitcoin mining or run servers will appreciate to avoid their machines to break down when they're away from their computers.
Thermaltake Toughpower 1250W has a 10-year warranty plan.
Corsair AXi Series, AX1600i
For those of you who plan on long hours of endless gaming then this device is made for people like you. This power supply can withstand the highest possible temperatures and function without any compromise.
Corsair AX1600i comes with a program that makes this unit fully customizable. With one of the highest performances and efficiencies of any power supply on the market.
This is a worthy consideration for anyone hoping to build an ultra-high-end gaming PC. The power supply is fully-modular and has an 80+ titanium efficiency rating.
Corsar AX1600i is a way less flashy option compared to the previous unit we analyzed. It doesn't feature colors or anything especial in its design. Although it can have a quiet appearance, remember that it has an outstanding 1600W power.
Corsairs boasts 100% 105°C Japanese capacitors with this unit, guaranteeing long-lasting functionalities with their high-quality materials. Along with the digital board it's possible to achieve 94% efficiency.
The fact that it's also a digital power supply allows you to see how that power performs on your computer any time you need it. The manual that comes with the product will teach you how to use the application.
Strangely enough, the product is quite light for the power it supplies. It only weighs 5.84 pounds for the following dimensions 7.9 x 5.9 x 3.4 inches.
It produces up to 25 dBA. That's a wonderful number considering that we're talking about 1600W. Bear in mind that 25 dBA would be more or less how a library would sound, or perhaps a paper plane when it crashes against the wall.
This best power supply for PC is available for around $500 and comes with a 10-year warranty. Other options available for Corsair Axi series are 1200W and 1000W for a much lower price. Although they won't be of any use if what you need is 1600W.
Corsair calculates the lifespan of this best power supply for gaming unit according to MTBF. In short, it'd require around 100.000 hours of use so this hardware malfunctions. As you might guess, that surpasses the 10-year warranty.
The last PSU on this list is one from EVGA. This PSU is perhaps the most powerful unit on this list. With a wattage of 1600, you can overclock and put in as many components as you feel without having to worry about anything. This power supply is fully-modular and has an 80+ Titanium efficiency rating.
Although the device is a bit costly, it is still worth every penny as it is not only powerful enough to power a little server farm but also because the device comes with a 10-year Warranty period and great voltage stability.
You can get this piece of hardware around $500. It'll come in a black box with platinum color letters and labels, just as the product itself. The PSU's fan size is 140mm and customers claim it to be super quiet.
Typically, you'd see that the best power supply produces less than 20 dBA of noise. That's fantastic and hardly any other PSU will compete against that, and overall considering that we're talking about 1600W for a hardware that weighs 14.5 pounds.
14.5 pounds would make of this hardware the heaviest in this review and perhaps one of the heaviest units in the market. The dimensions however are not so impressive, and we might even say it is quite compact in relation to its weight with its 3.4 x 14.5 x 6 inches. This hardware supports ATX type motherboards.
The amazon page also allows you to buy an EVGA SuperNOVA unit with less power and thus cheaper. Available options go from 850W to 1000W. You can see a reduction in price by half, and that's what most gamers would look for when purchasing a platinum certified best gaming power supply.
Customers don't report overheating issues even when exceeding the normal capacities of the computer. Once the peak is reached, you might be able to hear a bit of noise up to 35 dBA, which is still quite silent but something to bear in mind.
EVGA guarantees at least 96% efficiency. So, you can rest assured that any waste in energy is unlikely to happen.
Need help choosing the right unit?
To choose the right best power supply for gaming, it is important to take many things into consideration. For those looking to build a gaming PC, there are a number of categories to think about before you come to a conclusion. Some of the most important features to look for are:

Wattage: Choosing the best power supply for PC with the right wattage is perhaps the most important step. In order to choose the right wattage, it is important for you to have a rough estimate of how much power your components need. Do keep in mind that a higher wattage can not only be more costly, but it may also help with heat and noise levels.

Modular: Another thing to consider when selecting the best power supply for PC is whether you want a modular or fixed unit. While modular or fixed is a simply a matter of opinion, choosing a modular unit can prevent unnecessary clutter in your computer and lead to improved air flow.

There are non-modular, semi-modular, fully-modular, and digital fully-modular units. The best option depends on how much customization you require. The cheapest option typically would be a non-modular best power supply.

Optimal Form Factors: If you want a higher powered computer, you're going to need the most current form factors, such as ATX 12V v2.4.

All units in this review support ATX type motherboards. So, make sure that your motherboard supports that type of power supply. Chances are that your motherboard is ATX type, however some old motherboards do not feature it.

Efficiency: For the good of your newly built PC and also for the good of the planet a gold rating or more is highly recommended as it consumes lesser energy and gives you a much better energy efficient output.

Overall if you want to have the ultimate gaming experience without shortening the life of your computer, consider your needs both now and in the future, so that you can make the best possible choice for long-term gaming enjoyment.
Conclusion
To conclude it wouldn't be wise to say that this is an end-all-be-all list of power supplies. There are way too many options on the market to list and provide a brief overview for every single one. However, with price and performance taken into consideration, this list gives you very solid options for each wattage range to help you make choosing a quality power supply for your next build much easier.
Eventually, when building a high-performance computer, you will surely need a good quality power supply. If you are planning on building a new gaming computer skimping on your power supply is never a good idea.
Fortunately, if you stick to this list, you won't have much of a problem when it comes to choosing your best power supply for gaming.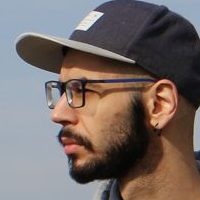 Latest posts by Xander (Editor-in-Chief)
(see all)