When we first glanced at this AKRacing chair, we weren't sure what to think because it didn't seem like much. It just looked like a stripped-down version of a DXRacer chair but when we carefully inspected all the details of this AKRacing product, we learned that the AKRacing Masters Series Max Gaming Chair was more than just another AKRacing gaming chair.
This manufacturer and DXRacer had both hit the market at the same time and both manufacturers have had experience building actual racing seats. When this manufacturer jumped into the sim-racing scene in 2001, they intended for their computer chairs to be the next big thing. The competitive battle with DXRacer has had them churning out chairs with new features every year.
After all the back-and-forth, this manufacturer has seemingly decided that it has been too long since they've paid homage to the chairs they'd first brought in to the market. This chair is a subtle nod to this manufacturer's great lineup of chairs from the past. It's simple in design, but sports that sharp, classical race-seat look that you could cut your teeth on. The Masters Series is perfect for both the hobbyist sim-racer and hardcore gamer alike.
First, this chair can also double up as an office chair because of the unique style. It has the same professional tone but with a backsplash of red that we really think stands out among other executive style office chairs. This AKRacing chair is still classified as a racing chair but with multiple functions.
While this chair does fairly well on comfort, you might need to run it by your boss before deciding to roll it in to the office. This manufacturer doesn't offer this model in a much more subtle or stealthy black. If you can work past the issue of its bright red color and attention grabbing façade, then this chair will not leave you wanting as an office chair.
As an AKRacing gaming chair or a sim-racing chair, the Masters Series hits the nail right on the head. We've had quite a bit of fun in this chair over long sessions and plenty of play-time to make a comprehensive review.
Comfort
One of the main things that's a bit different about the AKRACING Masters Series versus other chairs is that it doesn't come with a leather exterior. It's not exactly common for the silky style of exterior leather to make it to gaming chairs but it's more comfortable. People like leather because it's easier to clean stains and it doesn't collect pet hair like fabric covers.
Design & Style
The overall style of the chair kind of resembles a DXRacer and that's kind of what AKRACING was going for. It doesn't cost nearly as much as a lot of different DXRacers on the market do and it still provides that soft comfortable feeling. Unlike a lot of other gaming chairs, this chair abandons the typical black on black design and decided to go with an all red theme that has a splash of black along the sides.

The base and the wheels are nothing special but they are quite shiny thanks to the metal frame construction of the base. The armrests are rather small but this was done on purpose because of how the armrests arc downward.
The sturdiness of the base is amplified by how heavy the all-steel frame is. The exception to this is the light, plastic design of the casters themselves. While the casters are much more fragile than the rest of the chair, they're designed for hard floors and are relatively cheap to replace, considering time as well as money.
This manufacturer even offers other casters that are designed to be used on soft floors or heavy carpeting and are easy to install. The 4D compatible armrests are easily swappable, should you choose to invest in some of the larger or more padded variants that this manufacturer offers. You can even pair them with third party accessories that follow the 4D or industry standards for gaming or office chairs.

The frame of this AKRacing product is no joke as we found out. The frame is metal and very strong. When you lean back, you won't hear any noises from the tilt mechanism and it's a very comfortable chair to rest your head on.
Durability
The AKRacing chair's durability is rated as a solid 10/10. This is one of the few gaming chairs on the market that comes with a solid heavy metal frame construction and won't break on you after some time of use. The fabric of this AKRacing product is pretty high quality and isn't made of cheap mesh or cheap fabric that is prone to tearing and wearing.

AKRacing gaming chair is a very strong chair and allows for people to lean back at an angle of up to 180 degrees. The AKRacing chair can easily lock in place and you won't feel that feeling of the chair crumbling underneath your weight or that annoying tilt back squeaky sound that comes accompanied with a lot of other gaming chairs.

You've got years of comfortable gaming ahead of you thanks to the cold-cured foam that retains its shape.

Cheaper foam padding can end up breaking down and going flat or compacting.
Masters Series Max Gaming Chair
Assembly - The AKRacing gaming chair is one of the easiest gaming chairs to assemble. There aren't a lot of complicated parts and AKRacing chair is pretty intuitive to put together.

You may need some help with the back, though as it is very heavy. This is the only difficult part of the assembly. The trick is to hold it up to put it on, but the weight makes it very awkward. As I said, if you have a helping hand for this part, then you'll have this AKRacing chair assembled in no time.
Lumbar Support - With a pillow fitted exactly at the lower back area, it puts pressure right on your lumbar region. This will keep your back from getting out of alignment.

It doesn't matter if you are using your AKRacing chair for 8+ hours of gaming or if you use AKRacing as an office chair for working all day in front of the computer. You need that support to keep your back from getting sore as well as your neck.

Back pain, neck pain, and overall body soreness can come from poor lumbar support. Luckily, the AKRacing Master Series chair is one of the best racing chairs for that.
Ample Room - The AKRacing gaming chair is ideal for large guys or gals. The wide seat and wide back is roomier than your typical racing chair.

If you are big and tall, you will fit comfortably in the bucket seat. One thing to keep in mind, though, is that the maximum weight is 400 pounds. If you are under that weight then you are good. Even if you are very tall as the height is adjustable.

Guys well over 6 feet won't feel like they are sitting in a kid's chair.
Construction – The construction of the AKRacing gaming chair is actually done with a metal frame which impressed us because this allows a lot of room for safety and the overall strength of the chair. The construction of the base is always important more than the material used for the interior and exterior because this will dictate how much weight can be applied to the chair before it breaks.
Adjustability – There are a few different things that can be adjusted from this chair from AKRacing. Everybody has a different idea of what is comfortable. With the AKRacing gaming chair, you can get the chair set up exactly how you like.

Adjustable armrests can go up & down, back & forth, in & out, and rotate to the sides. If you are using AKRacing as an office chair, then it doesn't matter what height desk you have, your armrests will fit under, no problem.

The headrest and lumbar support pillow are also adjustable to fit bodies of different heights and weight. It doesn't matter what body type you are, you will be able to get the chair to your exact specifications.

Then, there is the 180° recline. At 90°, it is in work mode, so if you are at a desk, you will be at the right height to work. Then you can lean it back to 120° for a comfortable gaming and then all the way down to 180° which they call chill mode so you can take a quick nap at your desk or PC.
Armrests – Having adjustable armrests is a must have for us because while some people don't like them and want them to be flipped up from time to time, it's also important to adjust their height as well. Not all desks are made equal.
Design – AKRACING has gone out of their way to try something a bit unconventional when it comes to the overall design of gaming chairs. Most gaming chairs come in a very bland black design with only a little splash of color overall but this chair from AKRacing is primarily red with a splash of black around the outer edges all over the chair.
Things We Liked
We had a strong appreciation for the design of this AKRacing product which was a nice bold red that stood out to us immediately on arrival
We really loved the strong base of this AKRacing product and how easy it was to put together
The armrests being able to be adjusted to the up or down position was great as well so we could adjust the arms to be within optimal reach of our keyboard
There's a 4 gas lift system built into the AKRacing chair that will support up to 400 pounds which is a huge plus
FAQ (Frequently Asked Questions)
The seat looks rather wide, can larger people sit in this seat?
Yes. This AKRacing seat is rather large and accompanies a wide variety of different guests. Whether you're small or large, you'll have no problem fitting in this seat.


Can the arms be folded or detached?
Unfortunately, no. Some gaming chairs do offer the option of being folded up but these armrests were built small and do not fold up. You can, however, adjust the height of the armrests to the desired height.
Conclusion
Is this chair from AKRacing the least expensive gaming chair on the market today? No, it's not. However, we feel that this AKRacing chair makes up for the price in terms of functionality. You could even use this AKRacing product as a bed with the 180-degree tilt functionality that will lock in place.
This manufacturer seems to find a comfortable balance between your budget and the level of comfort and functionality that's offered by the Masters Series. This chair mixes in its subtle trim with classic upholstery and sturdy build to create its characteristic design that is so well valued by gamers the world over. While this chair does have its own peculiar quirks, it more than makes up for them with the sheer level of comfort and functionality that this manufacturer proudly offers at its budget price-point.
Many would be quick to classify the Masters Series as a gaming chair at first glance, but it is far too restraining to limit this chair by simply categorizing it as a gaming chair. The Masters Series is just as worthy of being parked in front of a gaming pc as it is being parked in an office.

The quality of the AKRacing chair fabric is also a nice touch and gives a nice break from the common leather material used on the exterior of most chairs. This is a long lasting solution to anyone who's gaming or needs a versatile chair for relaxation.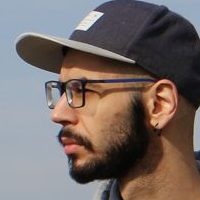 Latest posts by Xander (Editor-in-Chief)
(see all)